Are bridezillas all they're cracked up to be? You say the word and instantly images of a fire-breathing dragon clad in a wedding dress come to mind. But are women who know what they want just getting a bad rap?  As a bride-to-be, I am super-organized (read: OCD), assertive (read: psycho) and passionate (read: control freak).  What bride doesn't want everything to be perfect? This is YOUR wedding day and even if your vendors do the same song and dance every weekend, you only get one (theoretically, at least).   So fear not brides! Here are five reasons why being coined a bridezilla isn't so bad.
1. Good to Speak Up for Yourself
Speaking up for yourself does not make you a Bridezilla. The most effective brides remain cool, calm and collected when they explain what they want. But hey, no one is perfect.  Wedding planning tends to be an emotional experience, so if you lose your cool once or twice don't worry. Most vendors have probably dealt with worse.  Still, it's your day and it's important for you to be firm and stand your ground so you get what you want and deserve. A bride has to be on top of vendors, stylists and chefs to make sure that her big day goes off without a hitch!
2. You're the Only One Who Knows What You Want
This is your day. Like it or not, everything is on you. You have to choose the music, the flowers, and even what songs to cut from the band's insufferable old-school playlist.  No one will remember that you hired a wedding planner; they'll just remember if your wedding was fun. Everything is supposed to be about you and how can you make that happen without voicing all of your opinions? But then you do and people say you're being a Bridezilla. It's a catch-22! What makes the difference is the approach you take. Berating family members opinions versus politely declining their input will help avoid being called the dreaded bridezilla.
3. Constructive Queen
Most brides use their nuptial-adrenaline and new-found bridal energy for good, although there are the rare gems who use it to for evil: belittling bridesmaids, vendors and family members. Being a bit more on top of things than usual definitely isn't a bad thing. Using your excitement to blow through your to-do list is a productive use of your energy.
"Weddings are a stressful time for the bride and all brides react differently to stress," said Allan Kurtz, managing director for Gotham Hall in New York City. "Bridezillas can come in two forms:  constructive or destructive. Each one is just a bride who is very involved in all of the planning down to the most minuscule detail."
Kurtz said Gotham Hall, like any other seasoned wedding spaces, "understand that each bride just wants her dream wedding and that's what they're going to give you. It's the Momzilla you have to watch out for!"
4. Pick Up the Slack
You don't want things to fall through the cracks. Remember the saying, if you want something done right, do it yourself? No one cares about your wedding day the way you do, so if you want things to turn out the way you've dreamed them, you're just going to have to work hard to make sure everything goes according to plan. Essentially, you're going to have to pick up the slack where potentially lazy vendors may drop the ball. There is a difference between being firm, yet reasonable versus screaming irrationally at anyone who crosses you.
"So many people just don't follow up unless you continuously hound them," said bride Margaux B., from Miami, Florida. "If you don't continue to call, you won't get what you want and if you do then they treat you like you're being an overzealous bridezilla.  I'd rather deal with a few eye rolls and get what I want.  I just wish I wasn't mocked for being responsible."
5. Vendor Benders
There are unfortunately some vendors out there that take advantage of stressed brides by tacking on extra, unannounced fees as your wedding nears. When you firmly tell them that an extra fee was not expected and calmly point out that the extra charge is not in the contract you are not being a bridezilla. If you ordered a $10 burger and the waiter brought you a $100 bill, you would be well within your rights to complain. Again, it's all about the approach you use.
The day before her wedding, Andra F., a former New York bride, was given a final florist estimate of nearly $10,000 higher than she had been promised. When she tried to dispute the charge her florist called her a bridezilla and threatened to quit. Again, a lot depends on how you handle the situation. Andra went in and met with the florist, explained her predicament and calmly figured out a way to work around this price increase.
And whatta ya know… she lived happily ever after!
Katie Berwitt is a lawyer by day and a blogger by night. She is the founder of Ms. Smartypanties. Inc. and runs Smartypanties.com, a website for smart women who want to live luxuriously on a budget. Live Luxe. Less Bucks. She's getting married in May to her favorite person in the world and can't get enough of WE tv!
Ever wonder what it takes to get silky tresses
like the Braxtons?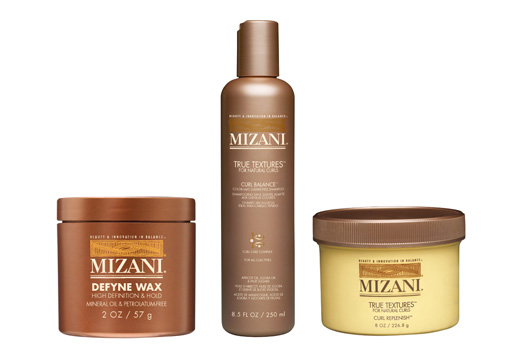 Find out some tips and tricks for getting the supreme look for "spotlight"
worthy hair courtesy of Mizani.
Shampoo hair with Mizani True Textures Curl Balance Shampoo and condition with True Textures Curl Replenish, Intense Moisturizing Masque.
Apply a small pea amount of Mizani Supreme Oil to the hair and using a round brush, dry from roots to ends
For additional creativity and volume, piece in a small amount of Defyne Wax in desired sections to create smooth, shiny definition with high hold.
To keep your look fresh, remember to secure hair with satin bonnet to keep moisture in while sleeping.
Many say you can't buy love but a recent report tells us what it would cost to make it official.  According to the research firm The Wedding Report, the average cost of a wedding in 2010 was $24,066 (a 22.9% increase from $19,581 in 2009).  That amount is equal to a year's salary for some.  For others, it's the cost of a car or even a down payment on a house.  But for euphoric brides it appears to be the magic number that will bring their fairy tale to life.  Why are brides willing to spend big bucks on their big day or sometimes even willing to go broke?
"In some cases it comes down to the dream some had as a little girl.  Some look at it as a once in a lifetime experience that they should just splurge on," says Joan Glenn, wedding planner and owner of 6 Degrees of Celebration.  "I am very upfront with clients about budget.  If they do not have the funds I urge them not to mortgage their first years of marriage for a five hour party."
So does more mean better?  Xochitl Gonzalez, event designer and co-founder of Always a Bridesmaid, whose company caters to high-end clients, breaks a bride's vision down to fashion terms. "Weddings are like shoes, some girls are cool shopping at Payless and some girls only want Manolos!"
In addition, she believes blogs contribute to the increase in spending.  Today's brides use them as a go to source for the latest buzz and trends about weddings and want to incorporate those ideas for their own special day.
And if $25,000 is the going wedding rate for most of the country, both Glenn and Gonzalez agree couples may pay up to three times more in the New York market.  To put things in perspective, Glenn says although weddings are not recession proof,  "as the cost of living increases so does everything else."  That includes the hot ticket items such as the venues, vendors, food, labor and travel.  But can a bride save on her big day without skimping on the necessities? The pros reveal their best budgeting secrets.
Never Pay Full Price For Invitations: Don't worry, your guests will never notice.  Glenn suggests ordering your invitations from a vendor who will discount (this can save you 20 to 30% off of retail).
Skip the extras: Gonzalez says if a bride is on a budget she should focus more on the services that will leave lasting impressions on her guests, such as food and entertainment and less on fancy stationary or a designer cake.
Have a Winter Wedding: It's hard to believe, but five months out of a year can help a couple cut back on their costs.  Glenn says booking your event mid-November through mid-April will help keep your budget in check.  Want more of a discount? Consider having it on a Friday night.
Don't Decorate Twice: Glenn encourages budgeting brides to have their ceremony at the same venue as the reception.  This will save on transportation and additional costs such as flower arrangements and décor.
Hope Daniels is a freelance writer based out of the tri-state area. From pets to parenting to pop culture, you can ask her to write about any life topics, just don't ask her for directions!
If you love helping young people get excited about writing, you might want to volunteer with 826.  826 National is a nonprofit tutoring, writing, and publishing organization. Each of its branches needs volunteers:
According to the 826 National website, volunteers are provided with a variety of exciting trainings like:
Storytelling and Bookmaking Field Trip Training
Reading Strategies and ELL
College Essay Training
Book Project Training
After School Tutoring Training
Workshop Tutor Training
If you'd like to volunteer with 826, but don't have a location near you, you can search for other volunteer opportunities with young writers on match.wevolunteer.tv.
Since we are talking about health, I think this would be the perfect time to share the Master Cleanse with you. The Master Cleanse has been called a diet of sorts.  However, I tend to think of it as simply a good way to jump-start a healthier way of eating.  If you are considering trying the Master Cleanse, consult with your physician to determine if it's the right program for you.
The recipe for the Master Cleanse is simple.  It's a mixture of fresh lemon juice, organic maple syrup, cayenne pepper and water.  That's it!  You drink this mixture, and only this mixture, for 14-days, in conjunction with a daily laxative.  Recommended laxative choices would be a nightly non-caffeinated herbal tea, such as Smooth Move.  Subtle, I know. Or a salt-water flush taken each morning.  They both work, but the salt water works immediately; meaning don't make plans to leave home for at least an hour after salt water flush.
The first couple of days are rough.  I craved food I didn't even like.  But by the third day, I began to feel better, clearer.  I had more energy.  My senses seemed heightened, which was why I was all over Sinbad about the burger wrapper.  I could smell it and I wanted that burger.  As tempting as that was, however, I stuck it out simply because the thought of going through the first two days again was out of the question.
Oh, and the self-prostate exam…I think I'm going to leave that alone entirely.
ALLLLLRRRIIIIGGGHHHTTTTYYYY THEN! Ahem! Bienvenido a Miami. I think this episode warrants a bit of an explanation. Tamar asked me if Gabe ever wanted me to have a three-some would I be willing to get down with the get down. I do not think he would ever want me do that, but I believe in being explorative with your partner.
Try-sexuality is not a negative thing. It is truly important for any woman to know her body and what things she enjoys sexually with her mate. I do not think we should just accept what is done to our bodies just to please someone else. Not many men can boast that they have slept with me. My body is a treasure and I am very selective with whom I share it with.
It's great to explore with your mates little darlings, but remember not to spread yourself to thin. You are worth the wait. Trust me!
I've always tried to maintain a more serious outlook when it comes to health. Eating healthy and staying active has become an integral part of my daily regimen. I will admit I was more on the heavier side during my teen years, mainly due to my terrible excuse for knees. After both knee surgeries I took it upon myself to create a plan to prevent myself from getting any heavier. Today that plan consists of lifting weights, martial arts, and maintaining a healthy diet.
Staying on any regular workout plan is fairly difficult for my father. It's not that he doesn't want to do the work or is lazy but due to his constant traveling, he is never in one place long enough to perform any type of active routine. However, the rare times he has breaks, the gym is the first place you will find him. Same applies towards his eating habits, while at home he will stay true to a healthy diet. When he's on the move, the amount of healthy food options becomes quite scarce. Anyone living the nomadic life will understand the difficulties which come with such a lifestyle.
Now lucky for us, our dad has had a little time off so we decided to make the best of it. We became concerned when our dad's high blood pressure came to our attention. But instead of freaking out over it, we decided to solve the issue Adkins style. We went shopping and got ourselves some healthier food.  Paige called Chef Sam Bell to come cook for us, now that was a nice treat I must say. He showed us a way of making the meals we like while keeping them healthy, it was the craziest thing. He did come off a little aggressive at first but I guess it was only tough love. After that we had ourselves a nice family workout and just to be adventurous, we took a hip hop class. In the end my dad got his blood pressure down so yeah, mission accomplished. Oh and one more thing – I would just like to point out that I am not a strong dancer so I ask that everyone refrain from judging me off my performance if at all possible. You will have my deepest appreciation.  Thanks.
OK peoples, this show is about getting healthy. Yes it is time for all of us not to just hit the gym, but keep on hitting it.  That is the problem with most health programs; we start off strong and then… TIRED!
Everybody has his or her own way of getting in shape: my son likes to lift weights and do martial arts; my daughter likes being outdoors and yoga and whatever; my wife wants to hip hop dance and be somewhere other than in the gym.  I like to go to the gym, spin and box… now just because I like it, doesn't mean I do it consistently.
I get some bad news from the doc about my blood pressure so I gots to get serious because I plan on being here awhile and watching my grandkids jack my kids up….gots to live long enough to see that go down.
Had to bring in a friend of Paige – Sam Bell, who is a chef and works out at our gym. We had some struggles at first. I don't understand someone coming into your home and going through your pantry and fridge and throwing stuff out that we bought. Almost had to call 911 for the brother.
My black people, we have to take better care of ourselves. All that soul food, although it tastes good, is not good for us. And we have got to check the prostate, MEN!  I know that it is kinda freaky deaky, but it must be done for the ones we love.
Peace out – sees you next week!
This episode was all about health and fitness.  Not the yo-yo diet, starve yourself, work out really hard for three weeks than not again for a year kind of fitness, but actually learning certain tools to make it a life style.  I'm not gonna lie, it scared the crap out of me that my dad's blood pressure was so excessively high.  I was also equally shocked because he usually does a good job of taking care of himself.
One thing about being a very close, tight nit family, like we are, is that when one of us has a problem… we all have a problem.  Now I'm all for working out and being in shape, but I not really a group work-out kind of girl.  However, considering this was for the greater good of my daddy, I went along for the ride.
I've never done so many different kinds of workouts in my life!!!  By the end of it all, I wanted to just fall over and not move for a good 2-3 days.  Doing your cardio and lifting is important, but I've come to find that none of it really means anything unless your eating habits are in order.  Now ya girl got a bit of a sweet tooth… my favorite candy is hot tamales, I LOVE ice cream and don't even get me started on my steamy love affair with bread and pasta, LOL!!!  So it's unfortunate that none of those things are actually good for me and they always seem to go straight to my favorite problem areas.  This is why I thought it would be good, for all of us, if Chef Sam came by and gave us a few pointers.
I don't even have words for the stare down that took place between Sam and my dad… He really loved that lemon cake;-) I'm happy tho that after all was said and done; Sam prepared a great meal, which gave us a wonderful head start into making smarter and healthier food choices… especially for papa bear! I'm glad my dad's blood pressure went down a bit, by no means was it good, but he's getting there.  Lucky for him he has a loving, pushy family that will make sure he stays healthy… There are so many good years of driving him crazy ahead!!
I believe it's important to make health a lifestyle and it's just about learning to balance.  If you indulge every now and again then that's fine as long as every now and again is maybe a couple times a week and not a couple times a day, lol!  Also don't get crazy about it… I know, for me, being in this industry your weight and appearance is always under the microscope.  I can't tell you how many times I've allowed myself to feel down because I don't look like the pop star on the magazines.  However, although there are things about my body I am working on improving, what is most important is loving how you are as you are… There isn't just one idea of what is beautiful so make sure whatever you do, you're doing it for yourself and not so you can fit some mold.
So, we know how much you love your WE tv shows and how you just can't seem to get enough of them. Well now there's a place for you to learn more, speak your mind and even watch exclusive footage — right here on our new blog, Life As WE Know It: WE Tells All.
Each week following some of your favorite shows, I'll be posting all about their most dramatic moments (think Tamar's latest rant), giving you the behind the scenes scoop (exclusively from the producers at WE tv) and sharing the best clips from the night's episode… just in case you missed them!
Plus, we want to hear what YOU thought of the show, so be sure to share all of your comments and suggestions — we are ready for anything! See you back here next week, Braxton Family Values and Sinbad: It's Just Family promise to be chock-full of drama and hilarity and you'll definitely want the inside dish…