The Doctors are in, the families have arrived, and they brought all their drama baggage with them! WE are calling on Dr. Ish to tell us which Boot Campers put in the work and made progress! Here's his insight on this week's episode, "Snake in the Grass"!
Here WE are! Family Boot Camp started with a school bell ringing that turned right into a full-on fire alarm! Two names: Amber and Chrissy. Literally less than 15 minutes after we entered the room they blew big! That told Dr. V. and I that this was going to be a long Boot Camp.
But, they settled and the next day Chrissy proved to be the only member of the Jones family who was ready to lean in, and for that reason, she's this season's first MVP!
The morning after the fight, Chrissy womaned-up and not only took responsibility for her part in it, but also was able to address the issue with Amber directly. She told Amber, "I'm not here to be disrespectful to you or be disrespected", and called for a clean slate. Fresh starts are what Family Boot Camp is all about… just usually not quite as early as Day 2.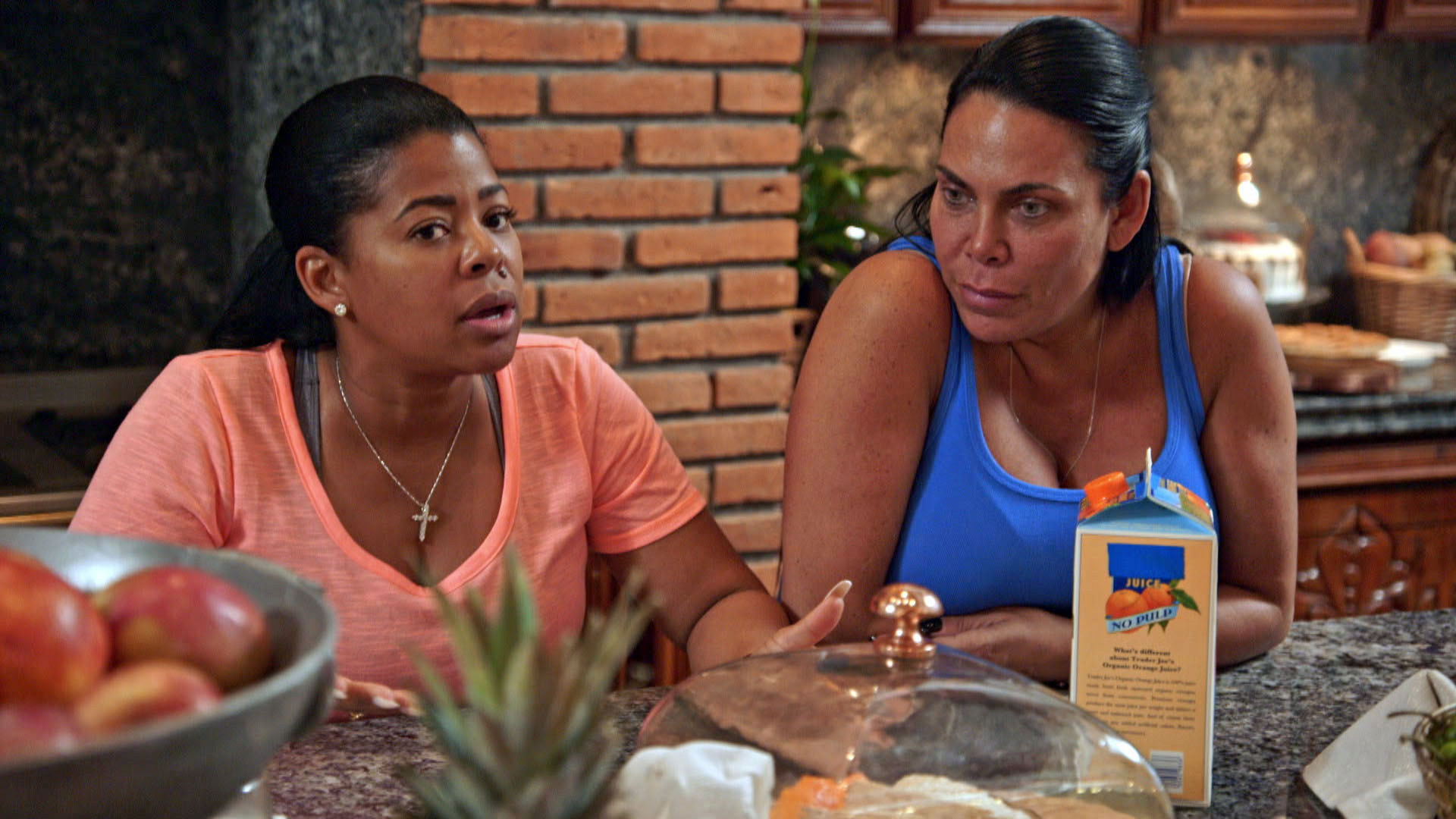 There's no pressure like the pressure your family can put on you to conform and think like they think and do what they do. Jim and Mama Jones were pushing really hard against the drill, not paying attention, talking while other people were taking their turn and keeping their thoughts and emotions in the shallow end of the pool. Then, Chrissy stepped into that booth and dove right into the deep end! Fearless! Leaning in! Trusting the process! Chrissy can see the benefit, if not for all of them, at least for her, and she's jumping at it! That's what this is all about.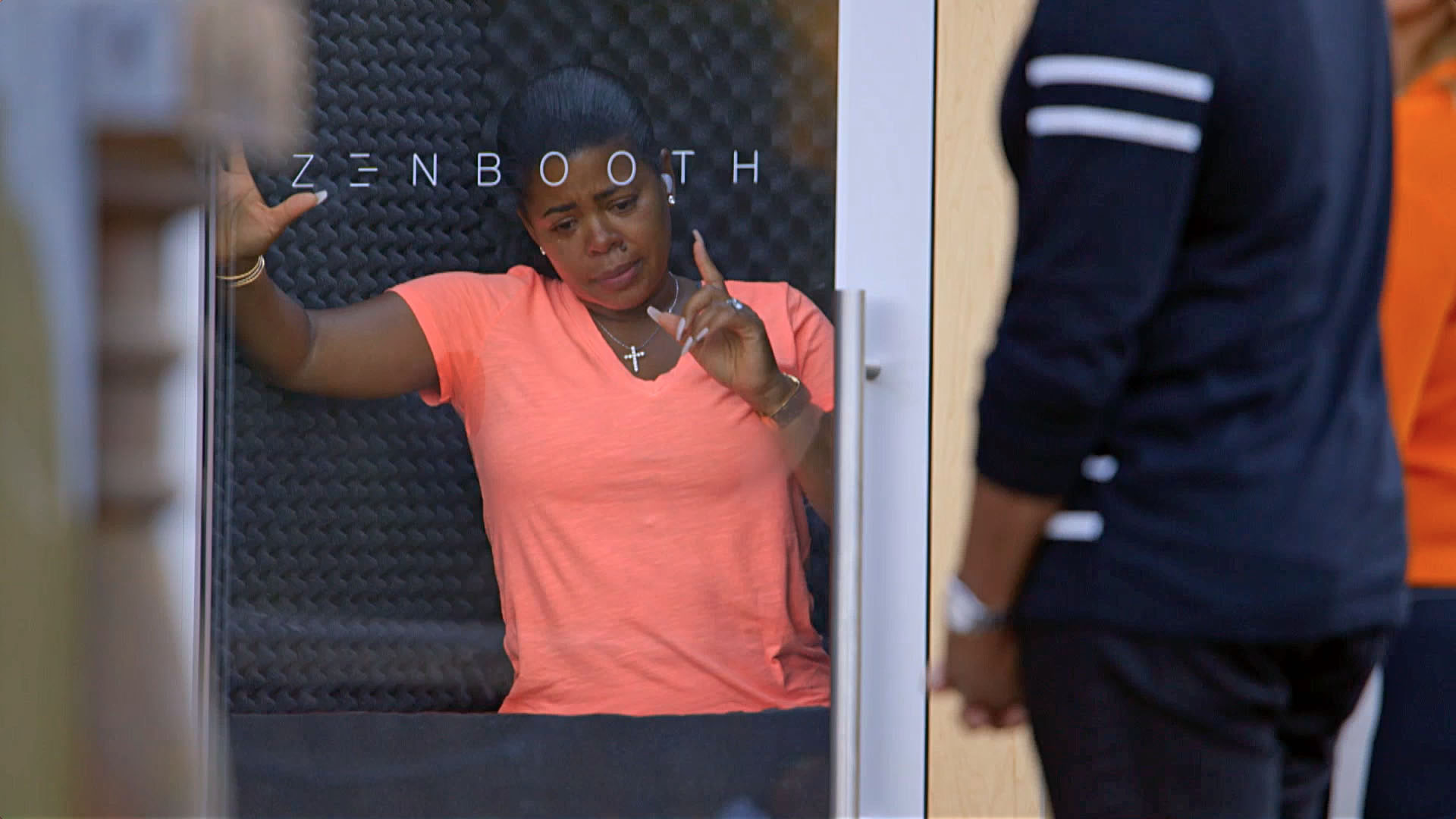 By the end of the snake drill, Chrissy wasn't the only one jumping into the exercises for that day, but that didn't stop Jim and Mama from jumping out of their shoes when they saw our snakes! Jim tried to call our bluff when he said, "Why don't you do something to make me think y'all know what y'all are talking about". Done. We'll do you one better… we'll let Chrissy's tell you in her own words… from the booth. When we dropped that clip his jaw dropped right along with it. This is not our first rodeo Jim. And we never bluff. We only breakthrough!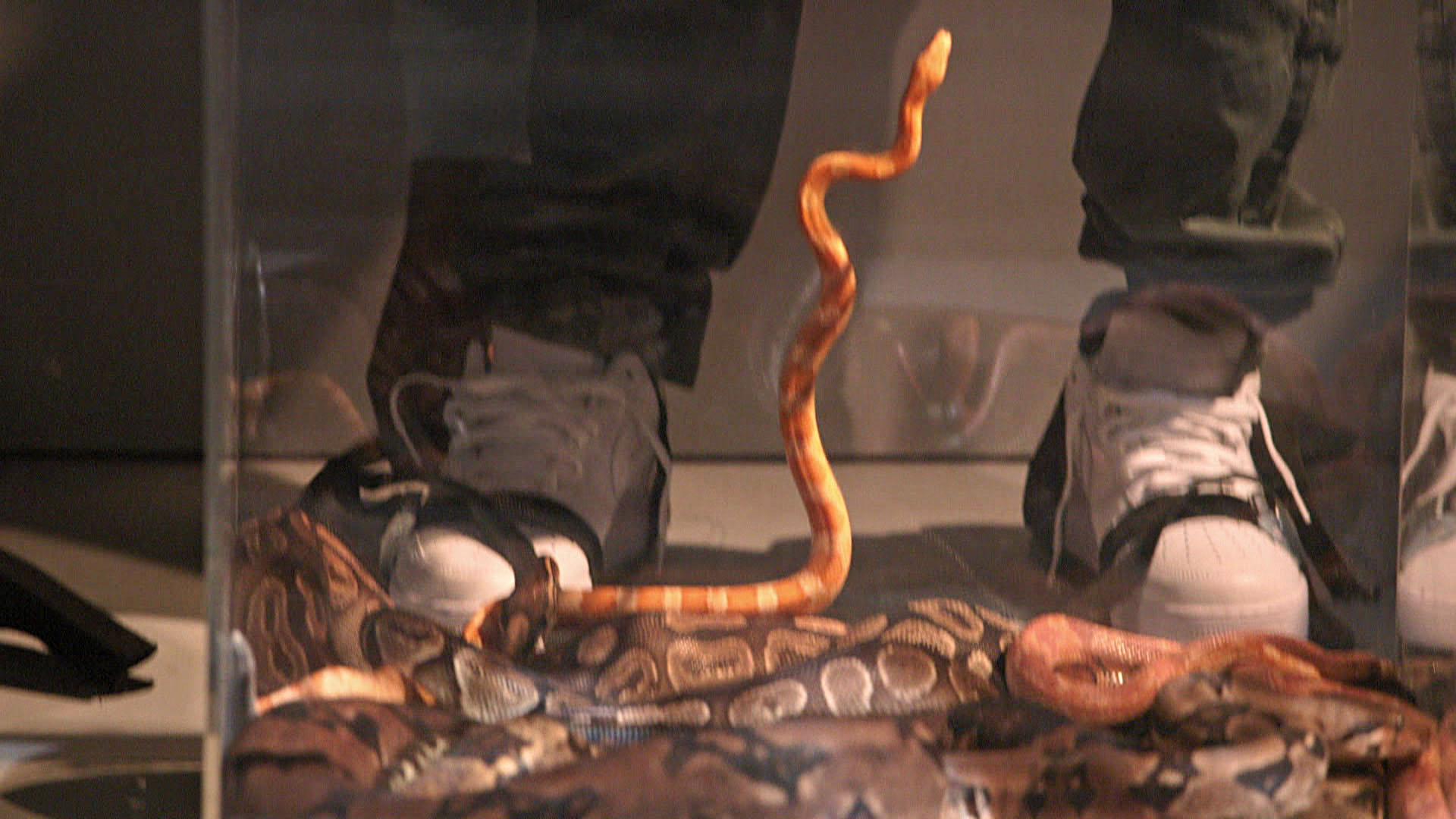 So, Chrissy, great job bucking the family trend and going your own way by wrapping your arms around some of the other Boot Campers and leaning into the drills this week. Work in equals work out, and this week, you worked it right out!
Tune in to an all-new episode of Marriage Boot Camp: Family Edition Friday at 9|8c, and check back here to find out who Dr. Ish crowns as the next Boot Camp MVP!
It's every bride's worst nightmare, the dream dress doesn't fit! Panic would strike anyone who only had 4 days to bounce back with a six-pack, but not Taylor! Taylor, thanks to the internet has her 30-minute miracle ready to go – a body wrap. "How could this possibly bring disappointing results?," thought nobody but Taylor.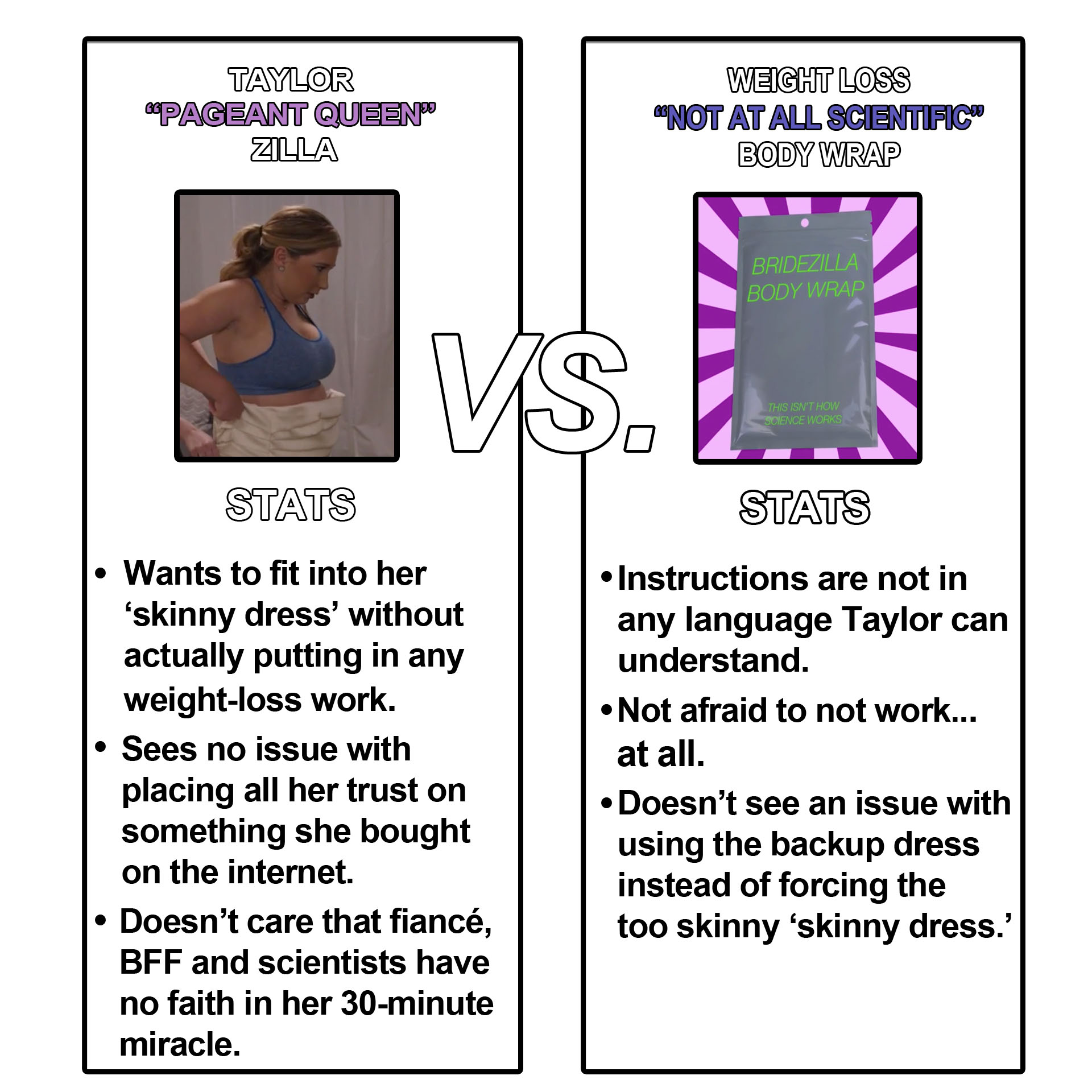 Will Taylor be walking down the aisle in her 'skinny dress' or is it a wrap? Watch Bridezillas Friday at 10|9c to find out!
Politeness suggests it's important to respect your elders, but when it comes to Michelle's dream fairytale wedding, she's not letting her mom get in her way. To cut costs, Michelle doesn't think she has to feed her wedding party, let alone honor the tradition of giving gifts of appreciation to them. When this bridezilla takes on her mother, there's no telling who will make it out of the ring unscathed.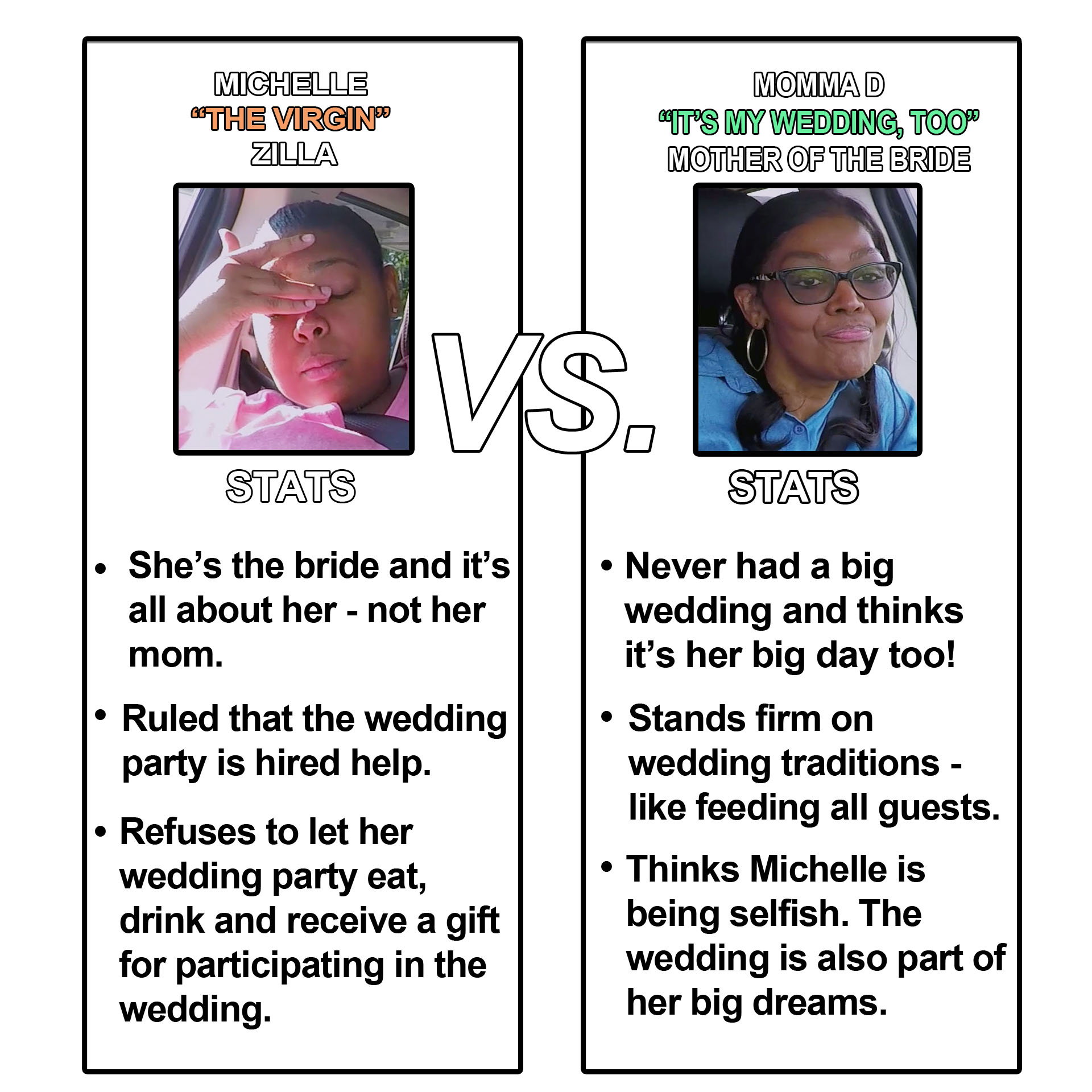 Who do you think will win this battle? Bridezilla Michelle or Momma D? Watch Bridezillas Friday at 10|9c to find out!
WE love Mama June and her family, but sometimes it's just hard to understand what everyone is saying. Check out some of the country grammar WE've translated from last Friday's episode!
Pumpkin: "Either my water just broke or I peed on myself."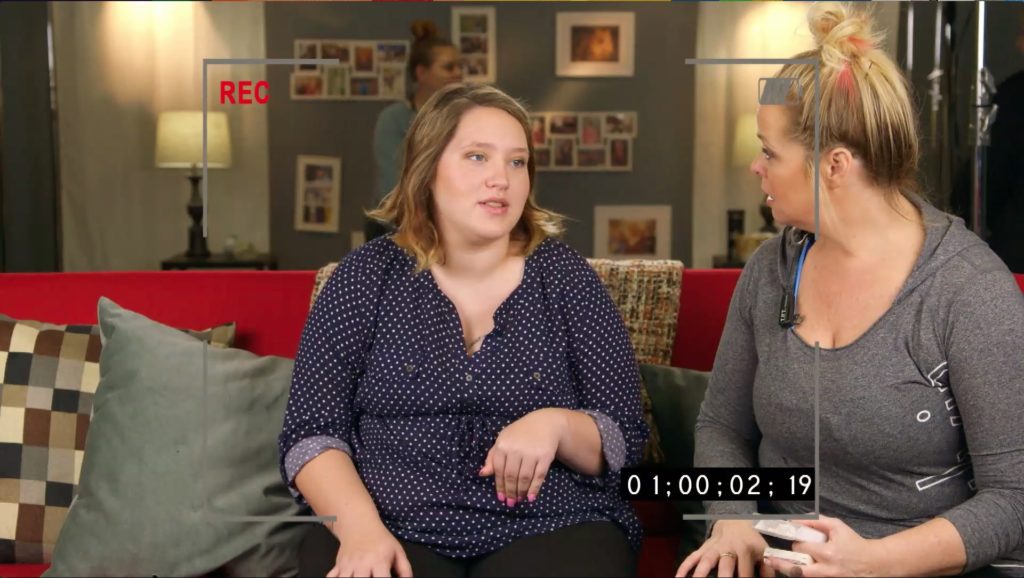 Translation: I think I'm having my baby!
Pumpkin: "There ain't no god damn room back here for you to be god damn flopping around like a f*cking fish out of water."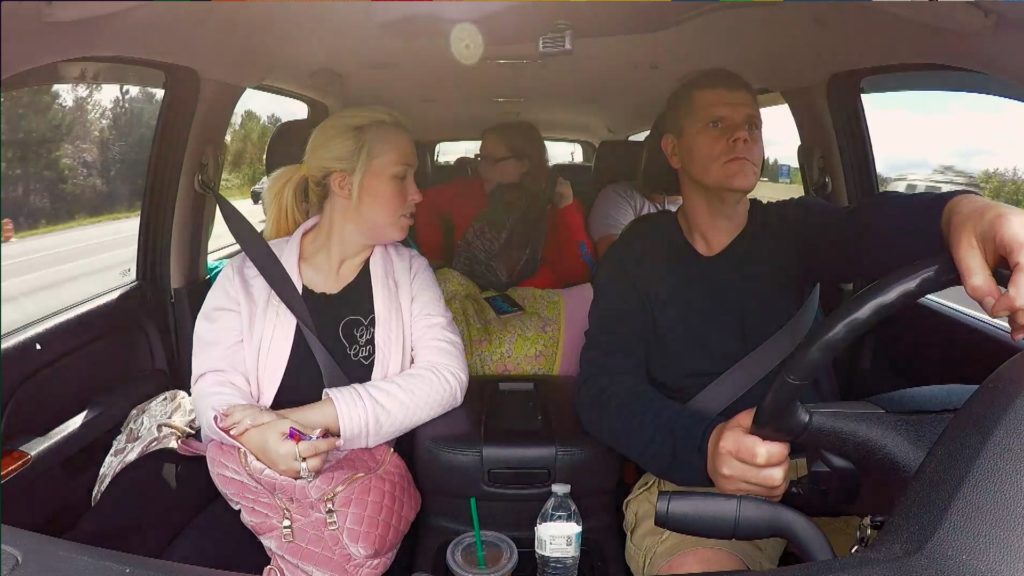 Translation: The backseat of this car is extremely constricted and therefore it is imperative that you limit your movement.
Jennifer: "The truth needs to come out, can you honest to God say that you know that's your young'n?"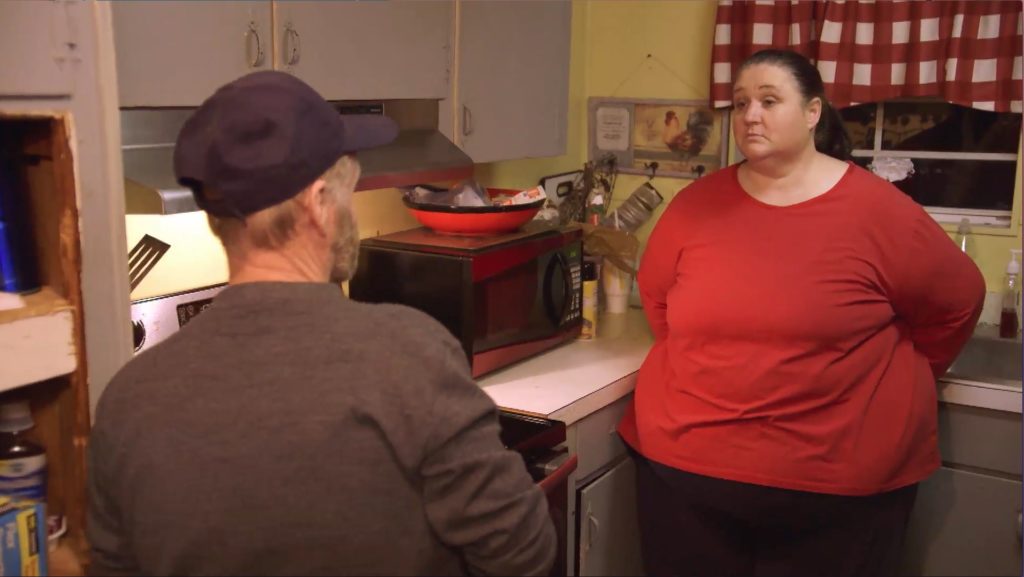 Translation: We need to find the truth about Alana's paternity. Can you honestly say, without a shadow of a doubt that she is your child?
Alana: "I got this, I'm the chairititionist."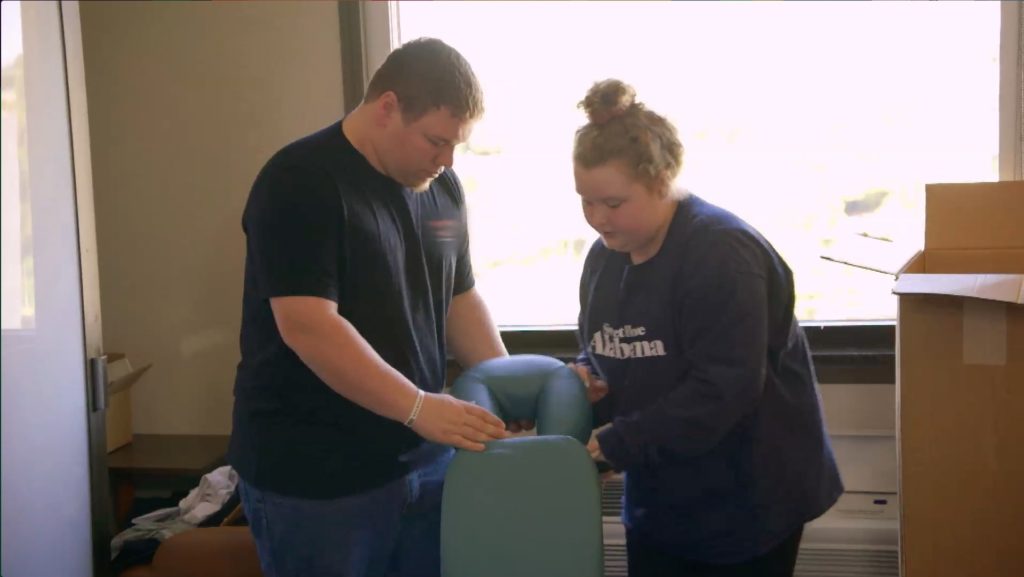 Translation: I am a chair assembly expert
Pumpkin: "Alana, I think you need to give up on that f*ck'n pageant for real."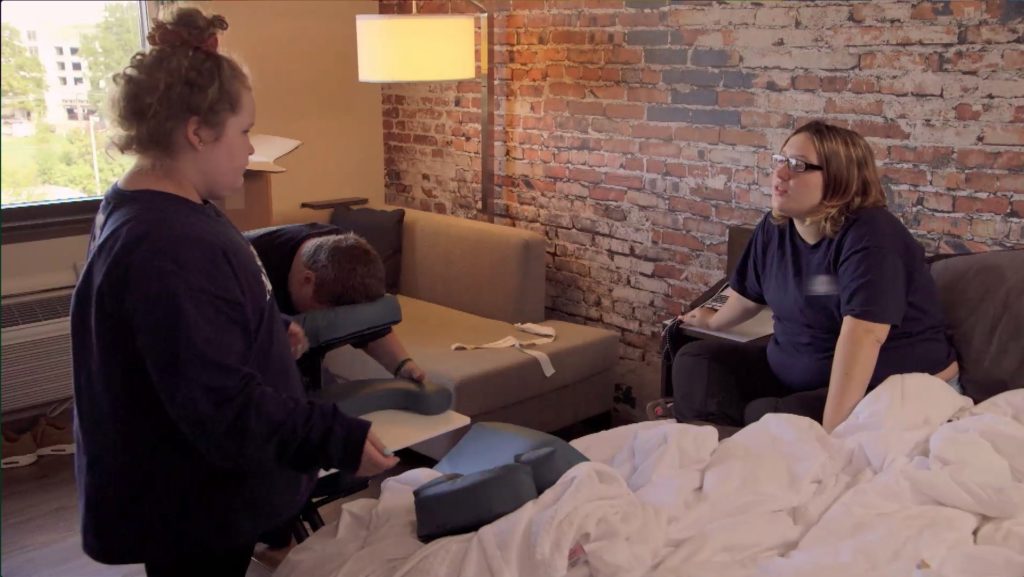 Translation: Alana, it is time you put aside your aspirations that Mama will compete in the pageant, she has much bigger things to concern herself with.
June: "This chair better be compterble because I'm gonna be spend'n a lot of quality time with it"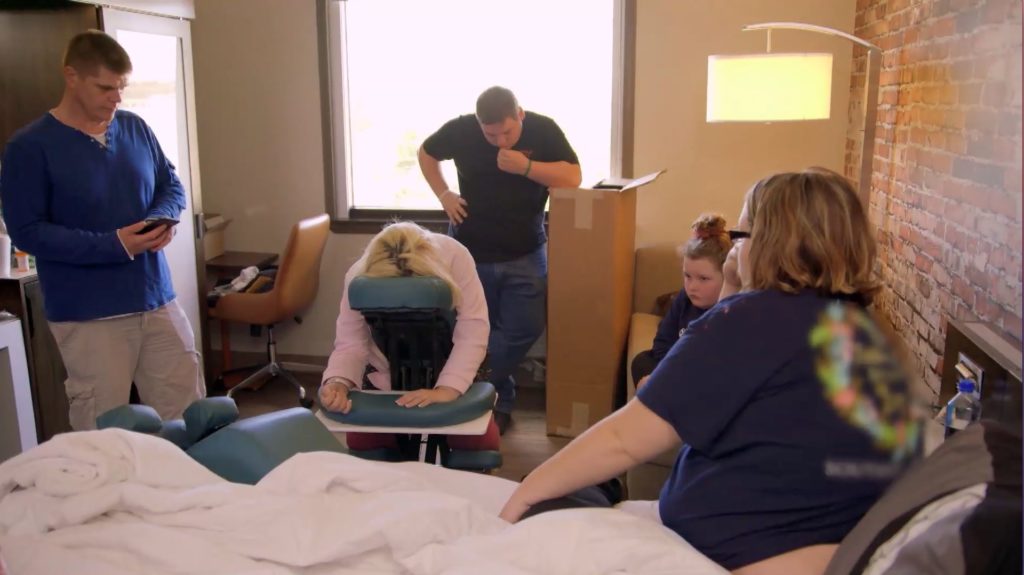 Translation: Due to my eye surgery, I will need to spend the majority of each day sitting in this specialized chair. I sincerely hope it will be comfortable.
June: "I can't believe Pumpkin is fix'n to be a mother of her own, I mean, I'm miss'n everythin. I've been going through so much sh*t my own self, that I ain't had time to sit down and talk to her and see what she's been goin' through.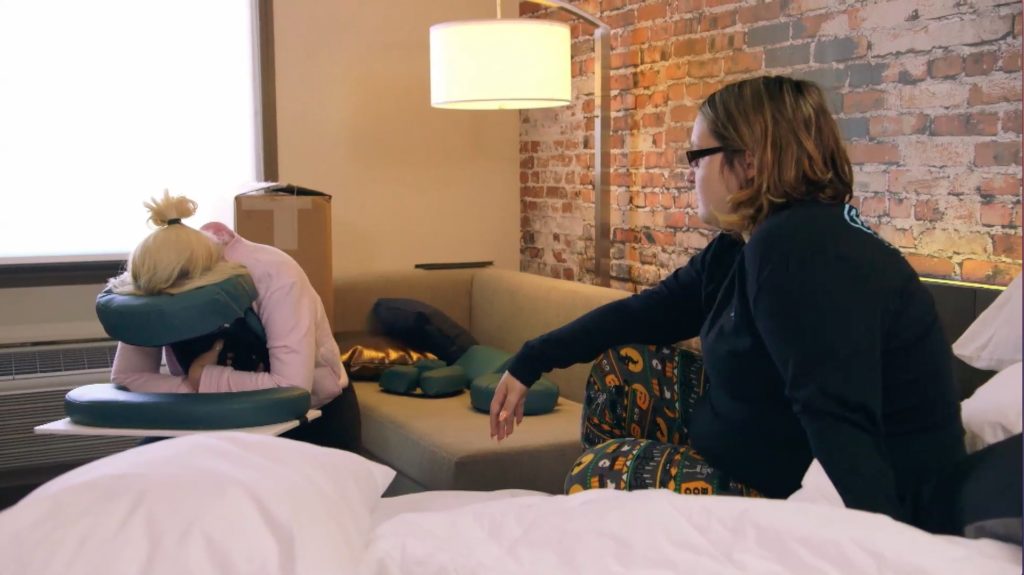 Translation: I cannot believe that my daughter, Pumpkin is about to be a mother. Due to the strenuous events I have undergone in the last few months, I have missed so much of her pregnancy, and I haven't had the time to sit down and speak to her about everything she has been experiencing.
Alana: "This is why Mama said turn on the damn GPS butchu were like 'no-o-o.'"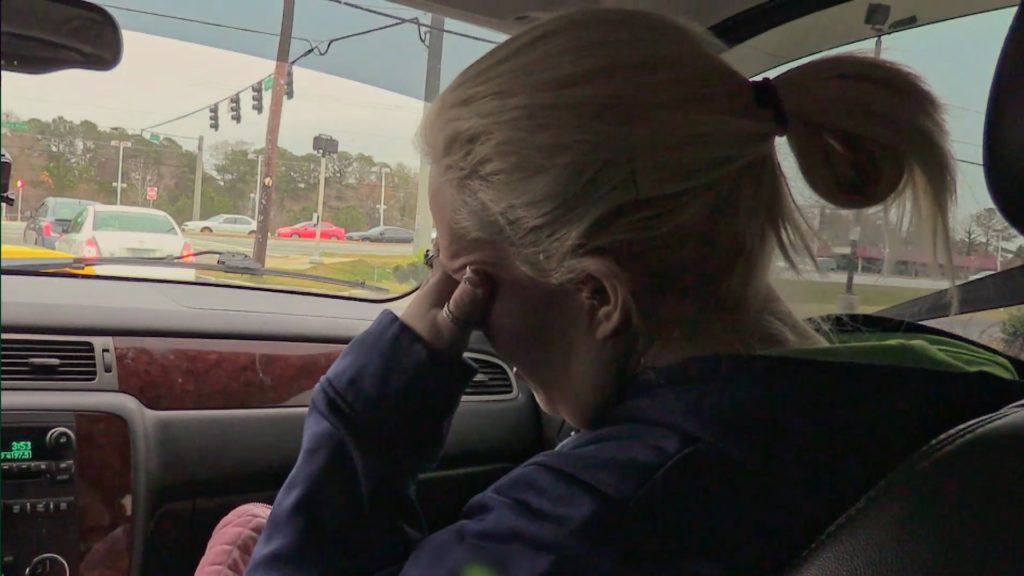 Translation: We wouldn't be sitting in all this traffic if you had just used the GPS to get back home as Mama had suggested.
Pumpkin: "Never in a million years would I not suspect Mama to be there for like the biggest change of my life."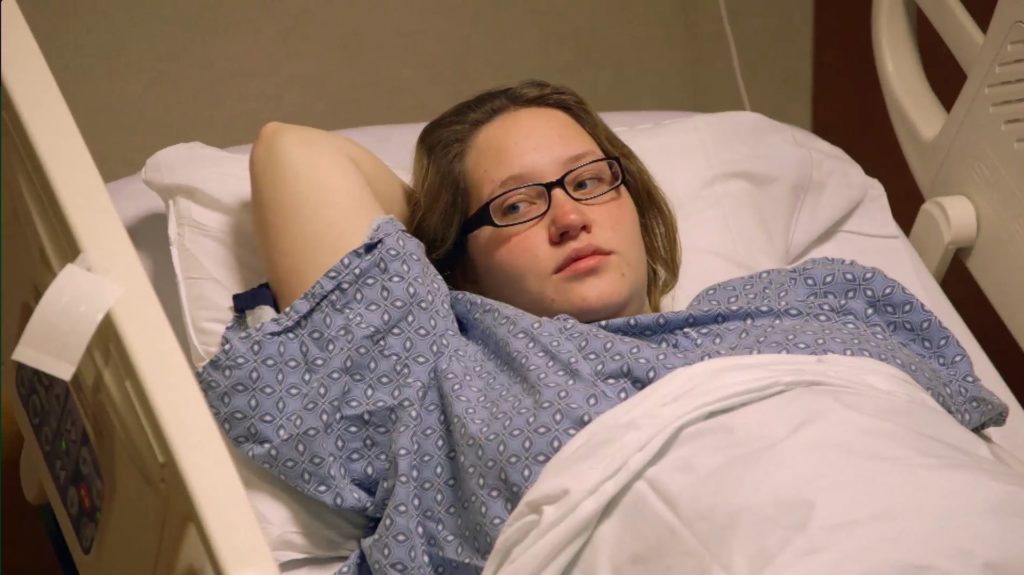 Translation: I would never have expected that Mama may not be able to be here for the most biggest moment in my life.
Even though the season's ended, the drama's just beginning! Check back here to find out when Mama June: From Not to Hot return!
This week on Growing Up Hip Hop: Atlanta, WE got a break from some of the drama that's been going on with the cast. WE know better than to get used to it, but for now, WE'll take it. Here's a look at what happened this week.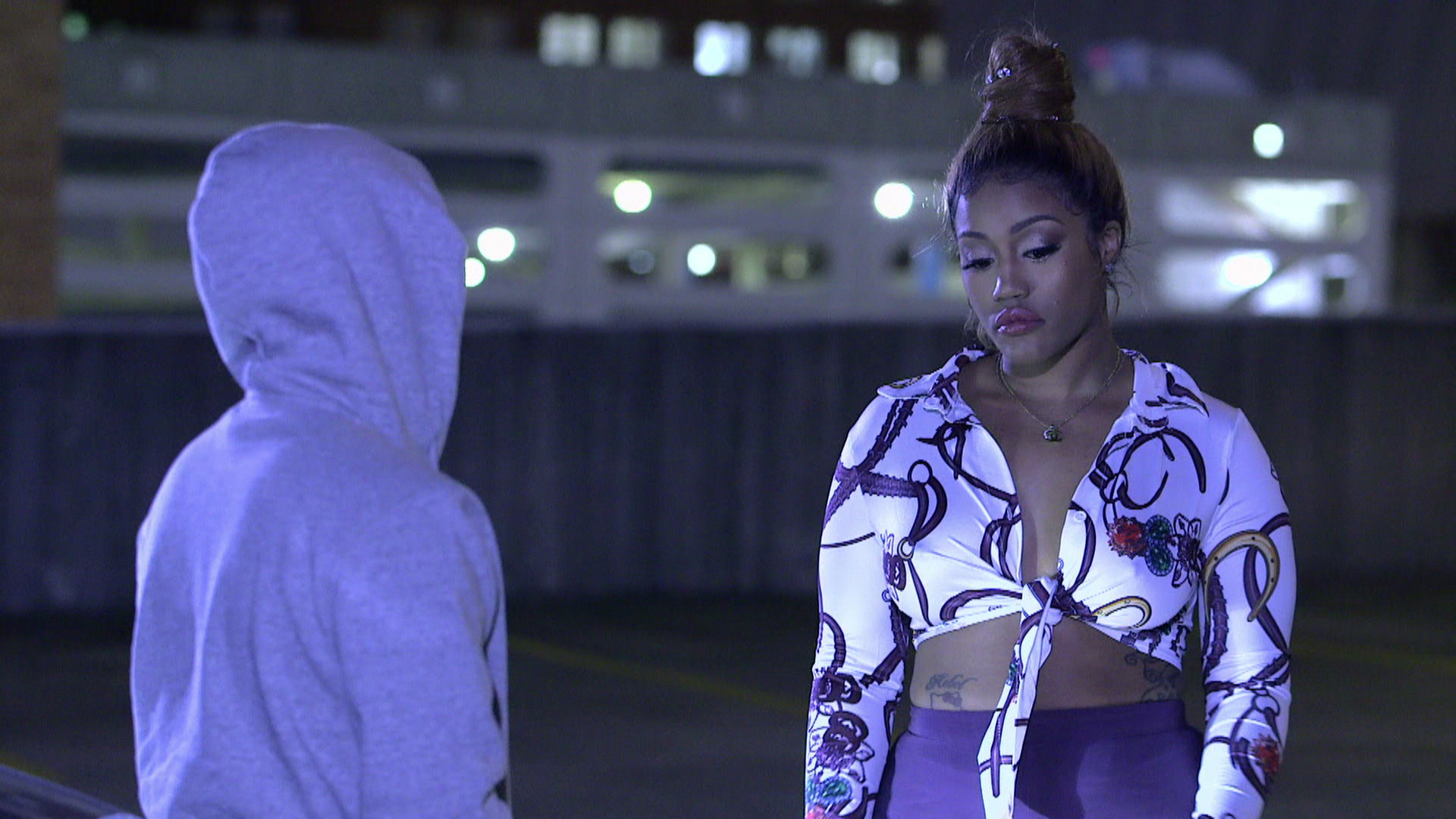 After their explosive blowout that left JD's studio in shambles, Bow and Jhonni talked things out and settled their differences (for now). Even still, Jhonni's unpredictable behavior was called out during a radio interview when the host asked Deb why she takes on difficult artists. Without missing a beat, Deb displayed the ultimate show of loyalty by quickly shifting the focus away from Jhonni's actions and back to her talent. And, Jhonni's not the only one who got a taste of Deb's fierce love this week.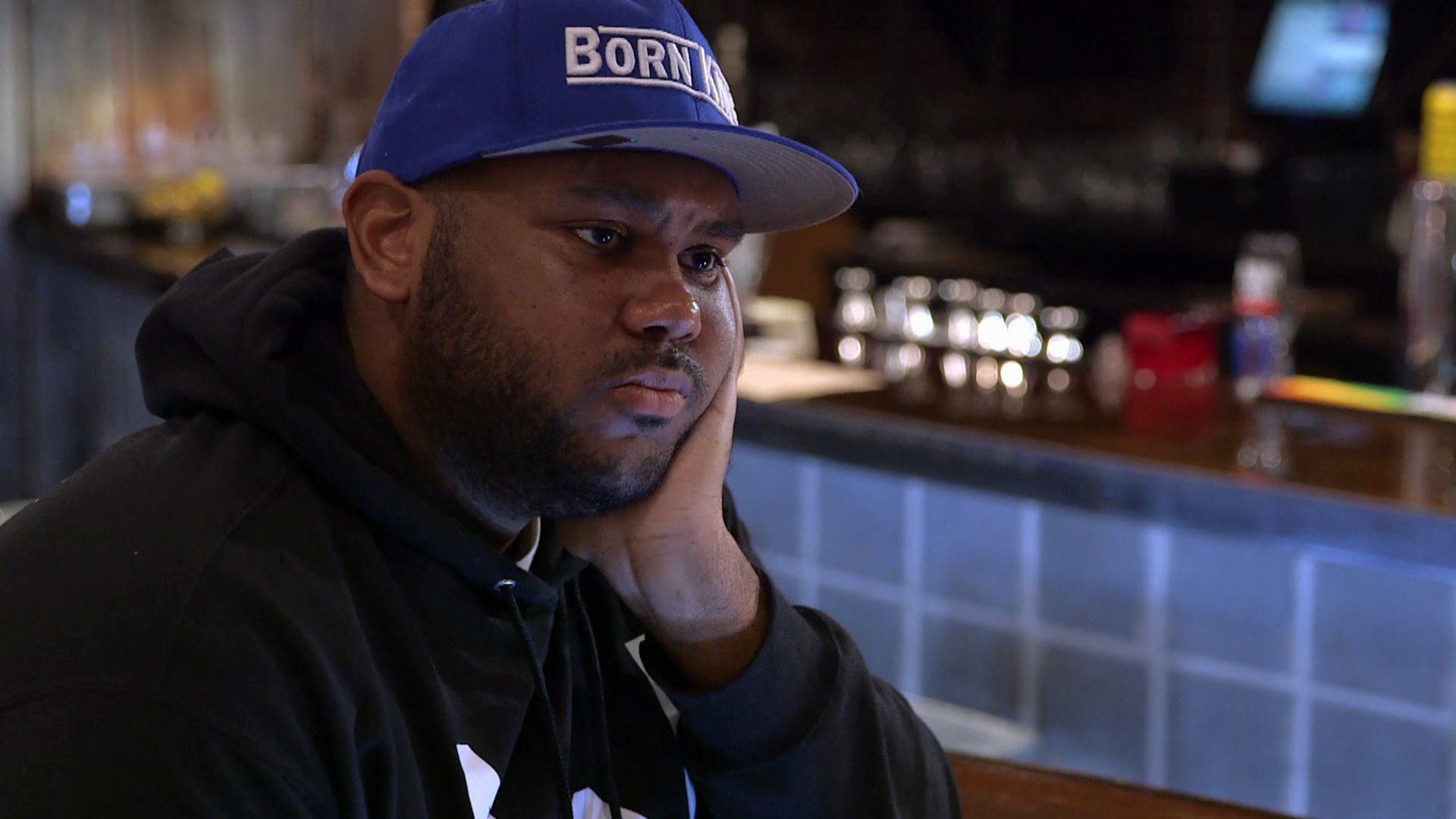 WE finally got a glimpse into the real Brandon. He opened up when a close friend came to visit from out of town, and it turns out that the seemingly overconfident developer isn't so confident after all. During an emotional sit down with Deb, he finally filled us in on his troubled past which includes being beaten as a child and homelessness as a young adult. He let Deb know exactly what she means to him and WE had all the feels. The conversation was especially hard for Deb, who told Brandon that it's time for him to leave her house and learn how to handle things on his own. WE hope Brandon knows that it's for his own good.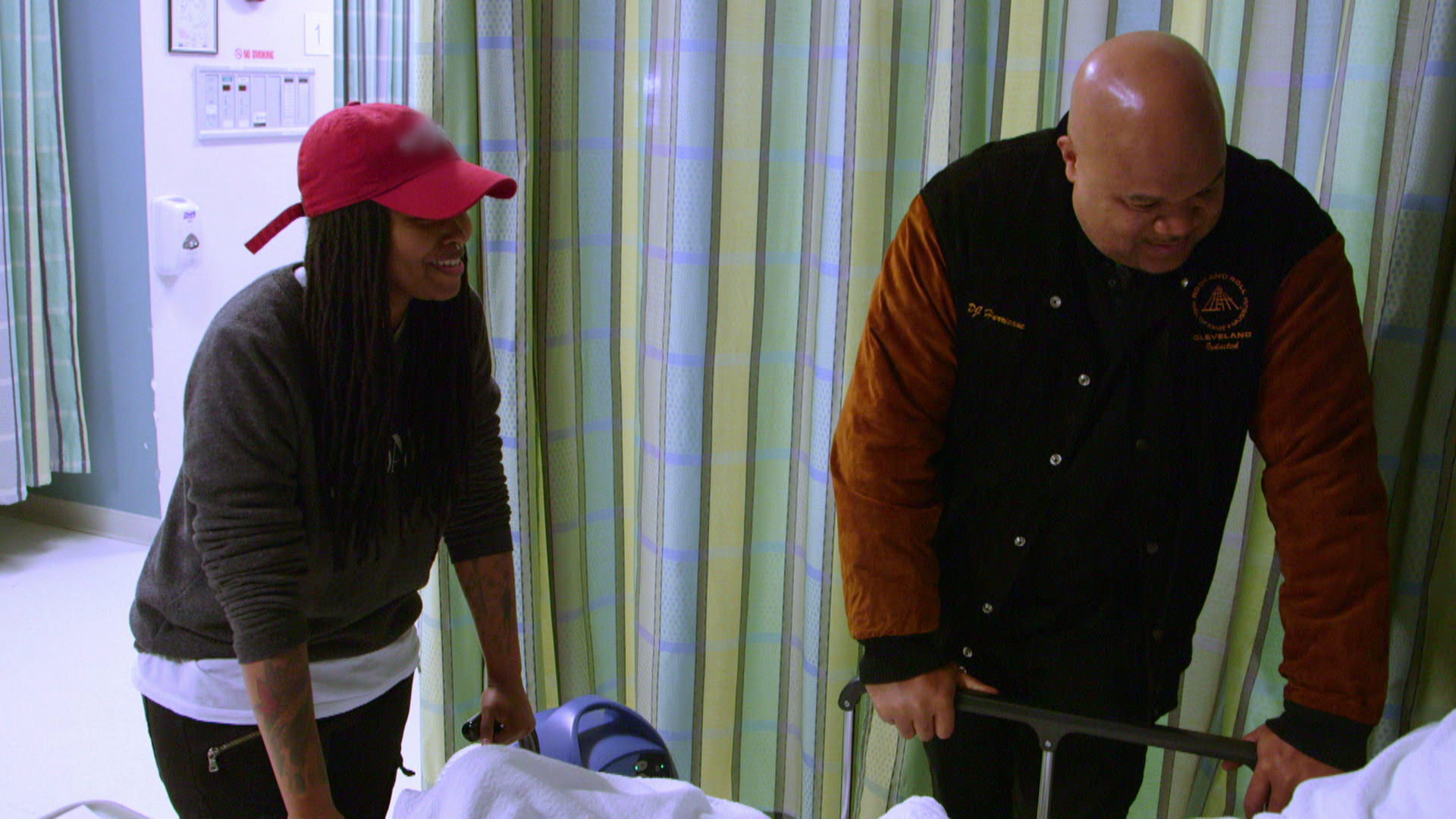 As far as children and their parents go, DJ Hurricane will do just about anything for Ayana. But, when it came to her surgery and hospital stay, he wasn't sure he could handle it, and her nervousness before surgery was compounded by the fact that her father wasn't there. WE all breathed a sigh of relief when he walked through the doors, ready to support his baby girl. And, WE are so happy for Ayana, whose long-awaited surgery went well, and wish her a speedy recovery!
This may have been a drama-free week, but it's only the calm before the storm. Bow finally let JD and Brat listen to his new music and all WE know for now is that JD wasn't blown away. Find out how Bow takes that news on an all-new episode of Growing Up Hip Hop: Atlanta, next Thursday at 9|8c!
Calling all bridezillas! WE have launched the ultimate must-have for your big day so you can let everyone in your bridal party and on your guest list know exactly how you're feeling. iPhone users can now download  over twenty Bridezillas stickers and gifs which cover a range of emotions from excitement to rage, and everything in between!
You can show off your bling to your friends.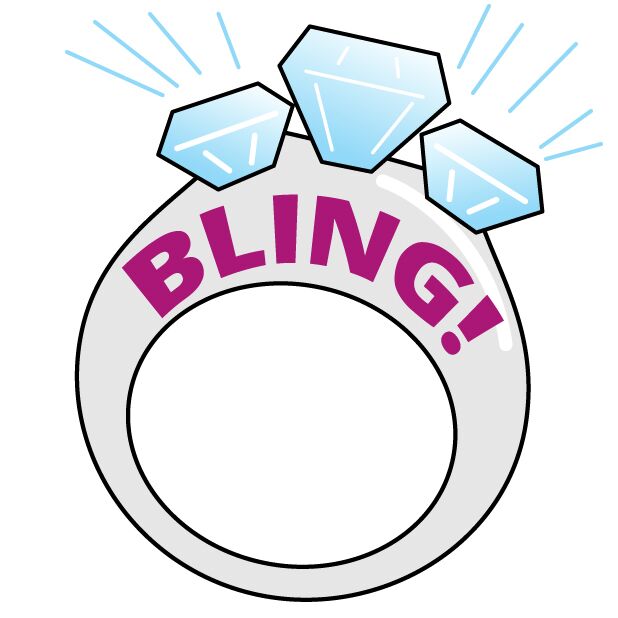 Put your bridesmaids on blast.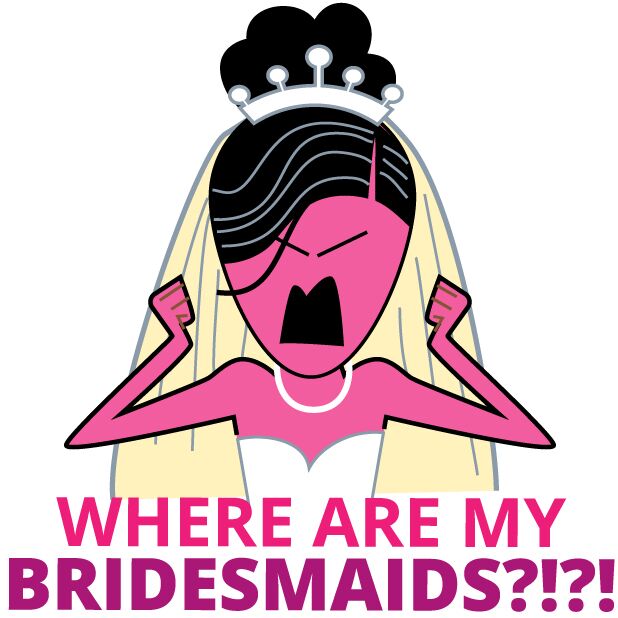 Cry to your parents when they tell you those centerpieces are too expensive.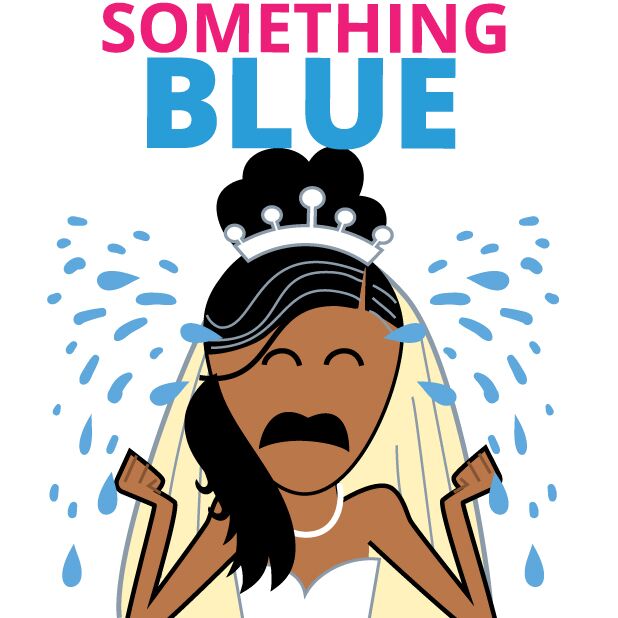 Or put whoever you need to in their place!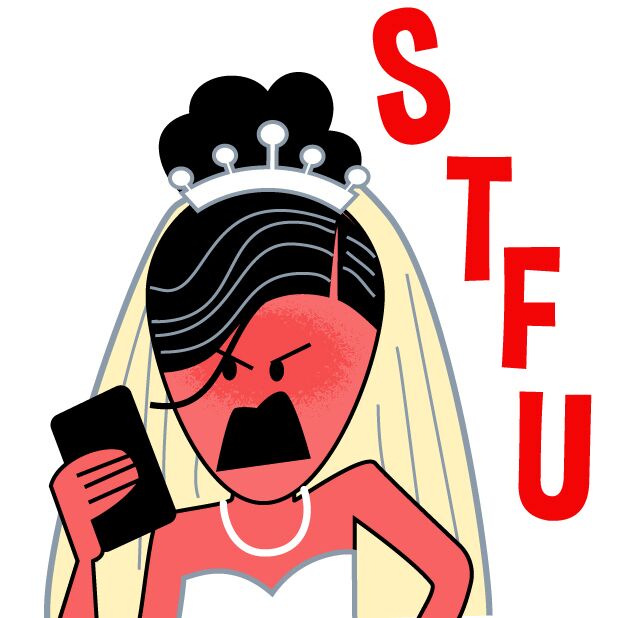 WE think this is the ultimate accessory for any bridezilla or bridezilla-to-be!
Another perk? They're free for iPhone users! Head over to the app store and download your very own Bridezillas sticker pack before the season premiere this Friday at 10|9c! Cheers!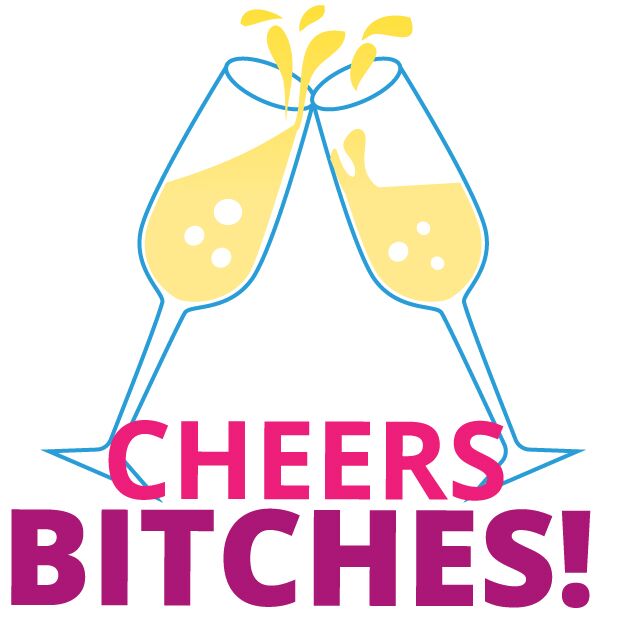 A Bridezilla will take on and destroy anyone who gets in the way of her wedding-day dreams. Each week, WE are giving you a taste of the most explosive Bridezilla showdown from the upcoming episode. This week, when Carmen's maid of honor tells her that her makeup artist will be late on the big day, Carmen is ready to throw down against her in the ring. Let's see how they square up: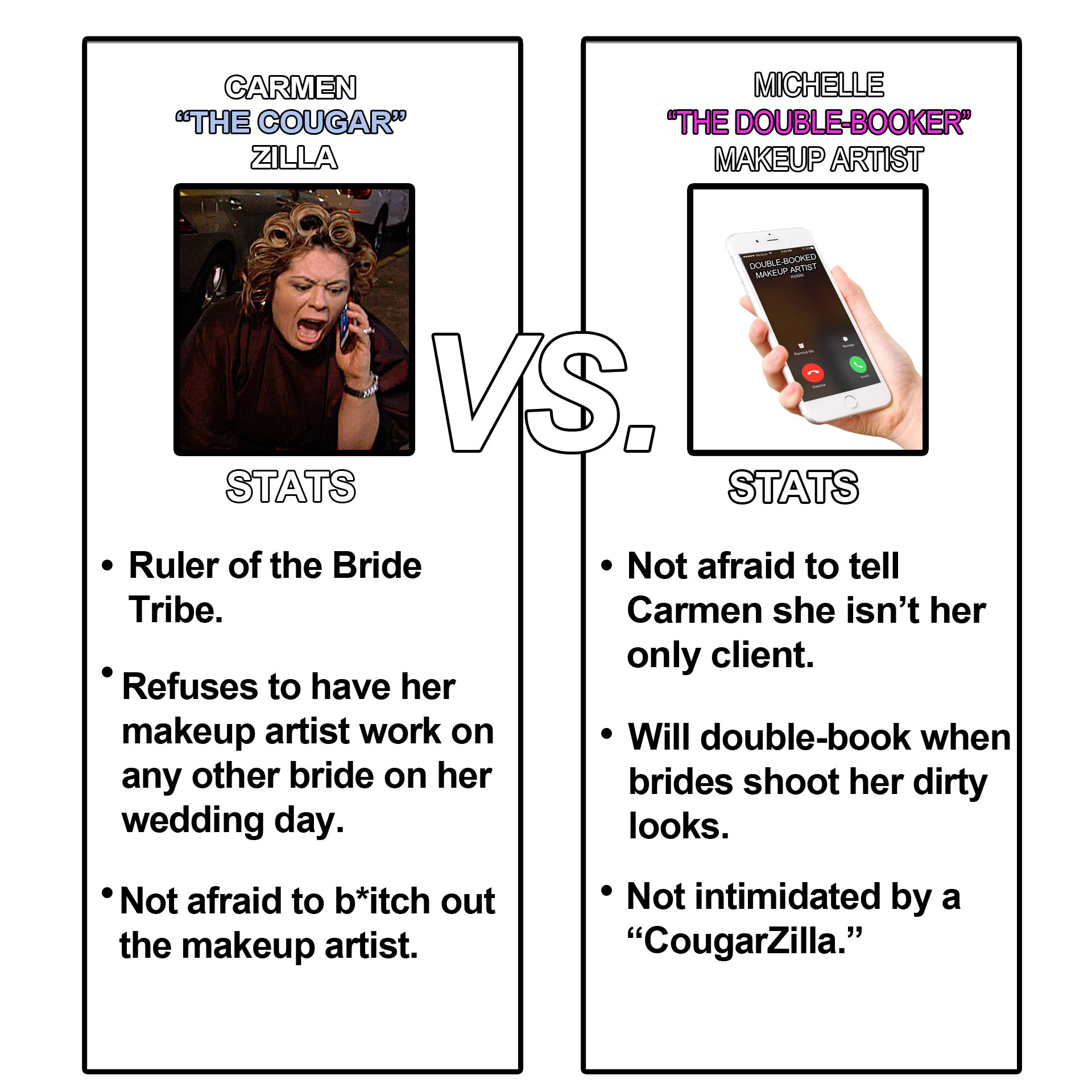 Who do you think will win this battle? Bridezilla Carmen or Michelle the Makeup Artist? Find out on the return of Bridezillas this Friday at 10|9c!
The Bridezillas are back and they are wreaking wedding day havoc, but can you blame them? On the quest for the perfect day, wedding disasters are waiting just around the corner. Here are the top 10 things that will haunt any bride-to-be's dreams.
1) When your wedding dress is not what was envisioned.
2) When your flowers arrive and they're ugly…and DEAD!
3) When your 'elegant' wedding hair-do you dreamed of…is not that.
4) And, let's not even get into what could go wrong in the makeup department…
5) When your Maid of Honor has fun at the bachelorette party, too much fun.
6) When your wedding planner disappears without a trace and now you're scrambling.
7) WHY IS IT RAINING ON YOUR WEDDING DAY???!!!
8) When your drunk uncle wants to make a speech…about how lovely your ex was.
9) When your wedding cake looks less appetizing than frosting-covered garbage.
10) At least the groom showed up! Right?
For more wedding day disasters, catch the season premiere of Bridezillas tonight at 10|9c!
On this week's episode of Growing Up Hip Hop: Atlanta, Brat laid down the law, and let everyone know that NO ONE messes with her family! You won't believe what she had to say.  So, get your cups ready because WE are about to pour the tea.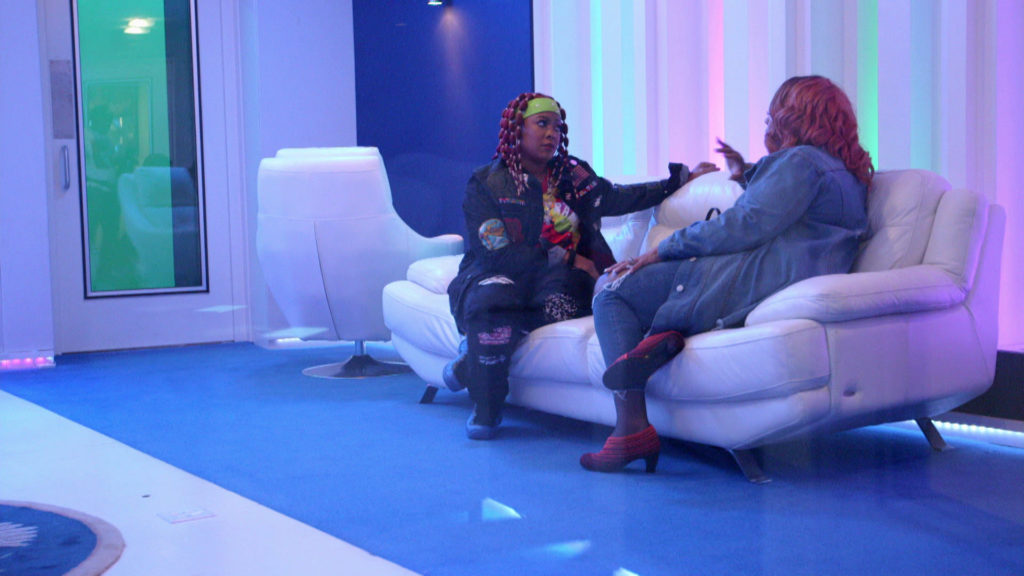 Last week, Deb got emotional after finding out that Brandon seemingly has no loyalty to anyone other than himself. In spite of the fact that she took him in and has treated him like her own son, Brandon came off as disrespectful and ungrateful, and Brat wasn't having it. She was quick to point out that Brandon is NOT Deb's son and insisted that she throw him out. Deb explained that Brandon helped her through the death of her son, but it looks like she's finally ready to say enough is enough.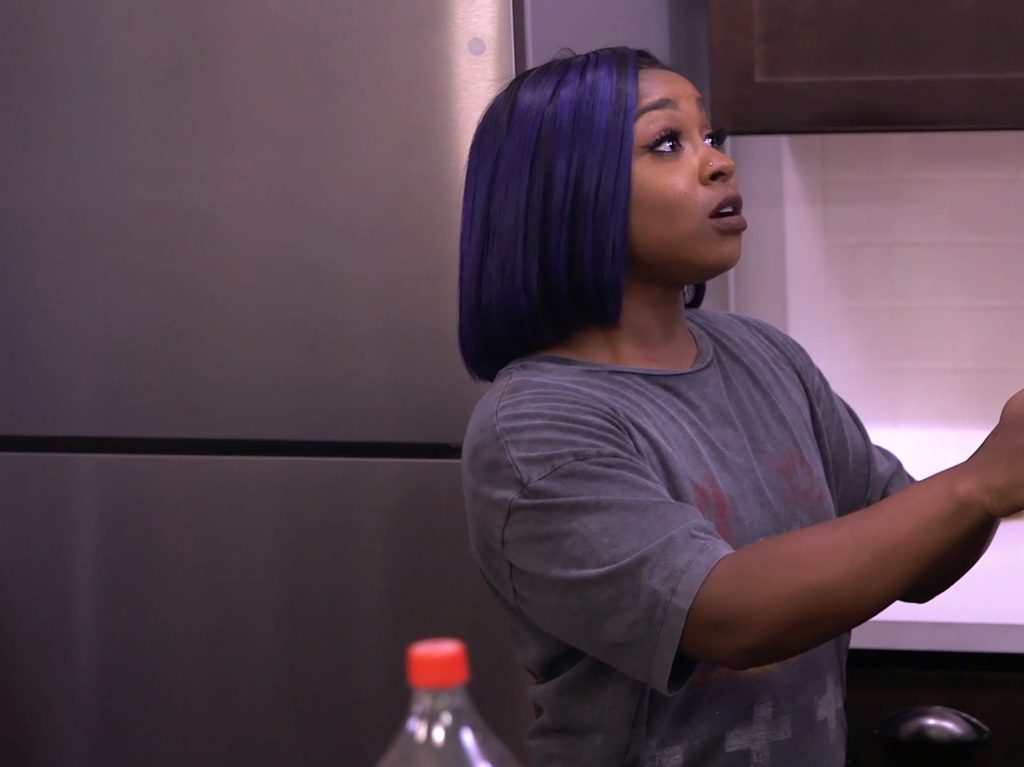 Brandon doesn't know that Deb saw the interview and pretended not to know what Reginae was talking about when she confronted him at her housewarming party. Brandon wasn't invited to the party, but decided to stop by anyway (WE give him points for bringing a gift). He quickly realized his mistake when Reginae asked him about the interview in front of everyone, and made an excuse to leave. WE think he made the right choice!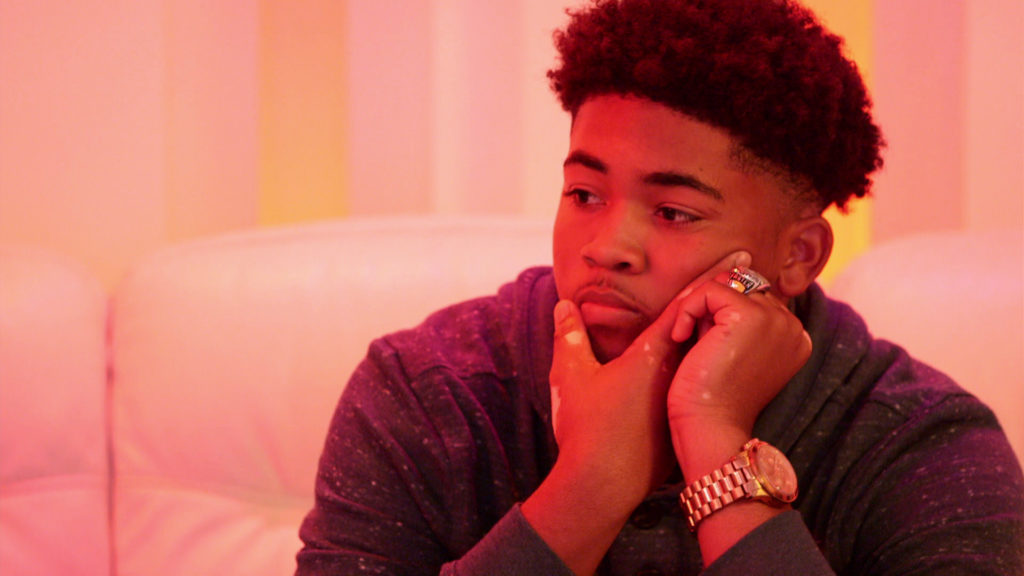 Speaking of choices, WE're not sure that Shaniah made the right one when it came to hiding her relationship. Shaniah dropped by the studio to talk to Brat about wanting to start a fashion line and casually mentioned that she and her boyfriend, Willie, (who is still in high school) are looking to move in together. All this time, Shaniah has been afraid of JD's reaction, when it was Brat she should have been hiding from. Brat came for Willie so hard that even WE were terrified! After she got in his face and let him know that she's "got a lot of guns," WE're surprised he's still hanging around!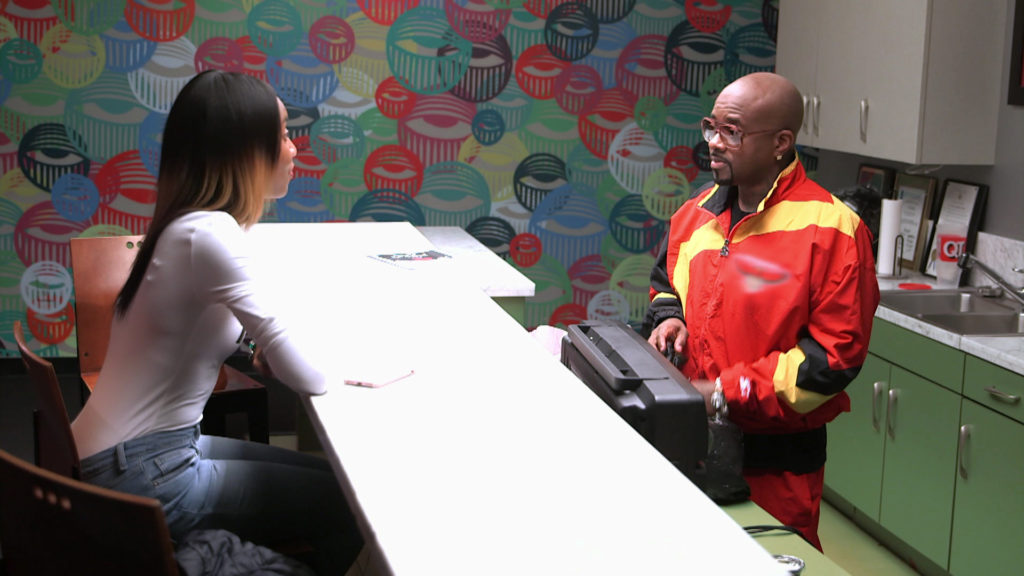 Meanwhile, Brat decided to unload about Brandon, Bow, and Willie to JD, who was finally back in town. When he confronted Shaniah, he insisted that there's no point in meeting Willie because this relationship isn't going to last. He pegged Willie as a kid looking for a free ride, and walked out of the room laughing. Will he come around or is Shaniah about to be single? It's a tough call!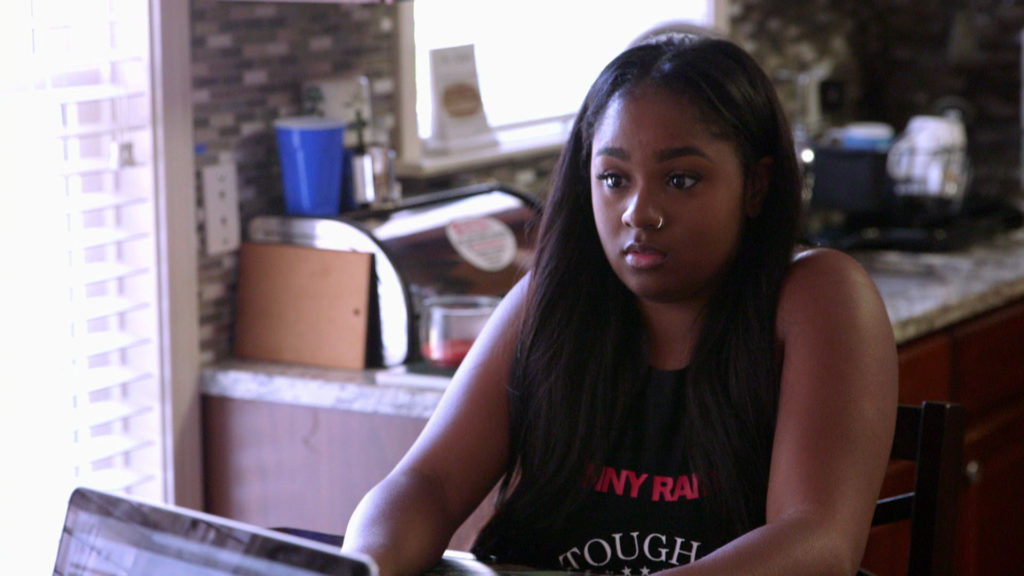 Speaking of tough calls, Ayana decided to go ahead with her breast reduction surgery. She told her father that she'd be paying for it herself with money from her retirement savings, and only asked that he be at the hospital during the procedure. He still doesn't want her to go through with it, and can't promise that he'll be there, thanks to his fear of hospitals and surgeries. WE hope that Ayana's surgery goes well and she gets the support she needs!
Don't miss all-new episodes of Growing Up Hip Hop: Atlanta, every Thursday at 9|8c. Then come back here to get caught up on what went down in the A-Tea-L!
Due to Lamar's parole conditions, he's unable to leave L.A. County to join Andrea and her kids in Utah to start their new lives together as a family. With little convincing, Andrea agreed to uproot her kids to live with Lamar in California for the next two years. On their wedding day, Lamar, and Andrea's son, Tennison shared a tender bonding moment showing signs for a happy future.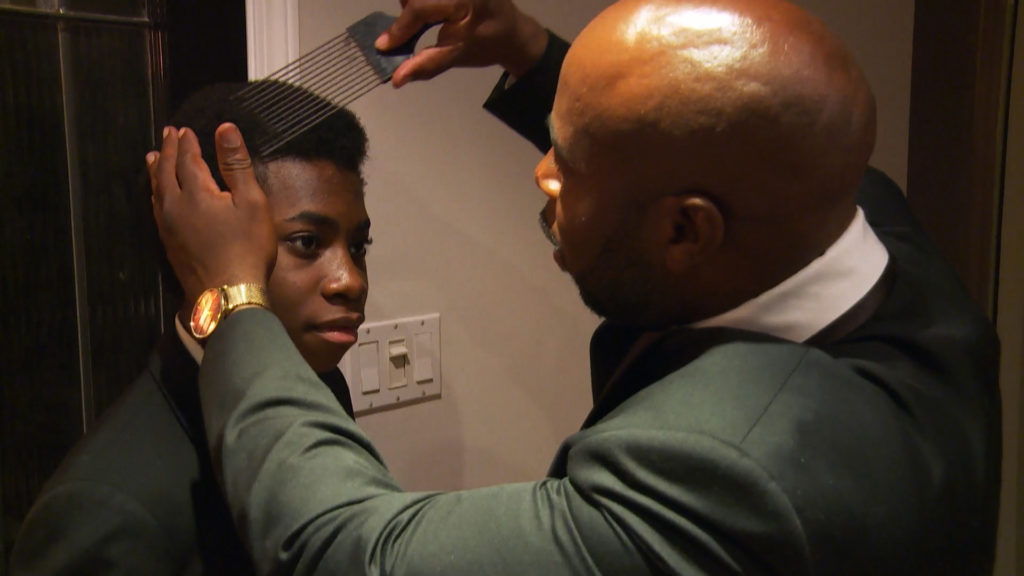 Will Lamar Step Up to the Plate and Be the Stepdad She Dreamed of for Her Kids?
Let's look at the signs of hope:
Lamar is a Real Dad
Although Lamar spent the better part of two decades behind bars, one of the first things he wanted to do upon his release was to see his daughter. Felon or not, Lamar loves his kids.
Andrea's Youngest Calls Him 'Papa'
Lamar is the only 'dad' that Andrea's youngest daughter has ever known. When he was still incarcerated, Andrea would put her daughter on the phone with Lamar. He welcomed the chats with the five-year-old and loved getting to know her while he was still on the inside.
Lamar Recognizes Tennison as the 'Man of the House'
For most of his young adult life, Tennison has been the only man in the family home. Although he was wary of Lamar at first, Tennison welcomed him with open arms. While getting ready for the wedding, Tennison helped Lamar put the perfect knot into his tie in a very mature and touching moment of acceptance.