If you or someone you love is struggling with addiction, find support and get help.
NATIONAL RESOURCES
SAMHSA
1-800-662-HELP (4357)
This service provides referrals to local treatment facilities, support groups and community-based organizations across the United States.
National Drug Helpline
1-888-633-3239
Their mission is to provide free, accessible resources and contact information to anyone who may be in need of substance abuse or mental disorder help.
DrugAbuse.com
1-877-482-0856
A helpful database for searching local help centers for those afflicted by alcohol and drug addiction.
Recovery.org
1-888-594-6286
Alcohol and drug recovery assistance and information.
American Addiction Centers
1-888-987-2592
A big-picture approach to addiction treatment for drugs and/or alcohol use/abuse.
DRS
1-800-304-2219
Addicted.org has developed a database of more than 4,000 different rehab clinics for alcohol and drug dependency such as outpatient clinics, withdrawal management facilities, residential programs and no-cost treatments in the U.S. They work with callers to help find the treatment plan best suited for their individual needs.
Dual Recovery Anonymous
1-913-991-2703
Dual Recovery Anonymous™ is a 12 Step, self-help program for men and women with a dual diagnosis.
Alcoholics Anonymous
1-212-870-3400
Alcoholics Anonymous is an international fellowship of men and women who have had a drinking problem. There are no age or education requirements. Membership is open to anyone who wants to do something about his or her drinking problem.
Narcotics Anonymous
1.818.773.9999
Narcotics Anonymous is a nonprofit fellowship or society of men and women for whom drugs had become a major problem. NA members are recovering addicts who meet regularly to help each other stay clean.
Al-Anon Family Groups
(757) 563-1600
Help and support for individuals coping with a loved one's alcohol addiction.
Women for Sobriety
(215) 536-8026
A nonprofit organization dedicated to helping women discover an abstinent life. It is the first self-help recovery program based on the unique emotional needs of women for alcohol and/or drug dependencies.
Crystal Meth Anonymous
(877) 262-6691
Similar to AA or NA, Crystal Meth Anonymous is for those addicted to Crystal Meth. The program is lead by its members to help each other stay clean.
Marijuana Anonymous
(800) 766-6779
Similar to AA and NA, Marijuana Anonymous is for those struggling with an unhealthy or dependent relationship with marijuana.
LOCAL RESOURCES BY CITY:
NEW YORK
New York State HOPEline
1-877-8-HOPENY
Offering help and hope 24 hours a day, 365 days a year for alcoholism, drug abuse and problem gambling to those in the greater NY area.
New York Center for Living
1-212-712-8800
Serves the unique developmental, social and psychological needs of adolescents and young adults who have substance abuse or mental health disorders in New York City.
Hazelden Betty Ford
1-866-261-7769
The Hazelden Betty Ford Foundation is a force of healing and hope for individuals, families and communities affected by addiction to alcohol and other drugs. It is the nation's largest nonprofit treatment provider, with a legacy that began in 1949.
ATLANTA
Talbott Recovery
844-823-9472
Talbott Recovery is dedicated to providing compassionate, comprehensive treatment for co-occurring addiction and mental health disorders for individuals in the greater Atlanta area.
Free Rehab Centers
1-800-780-2294
Free alcohol, drug and other rehab resources in Atlanta, Georgia.
MARR Addiction Treatment Center
1-800-732-5430
Long term gender-specific treatment for individuals with alcohol and drug addiction.
LOS ANGELES
County of Los Angeles Public Health
1-844-804-7500
Connects those suffering from addiction, and their loved ones, to treatment centers in LA County.
Alcoholism Center for Women
1-213-381-8500
Women receive substance abuse instruction, STD and HIV/AIDS risk reduction counseling, and emotional and psychological support in the LA area.
PHILADELPHIA
Pennsylvania Department of Drug and Alcohol Programs
1-800-662-4357
The Department of Drug and Alcohol Programs mission is to engage, coordinate and lead Pennsylvania's effort to prevent and reduce drug, alcohol and gambling addiction and abuse; and to promote recovery, thereby reducing the human and economic impact of the disease.
Addictions Assessment Center at Presbyterian Medical Center
866-301-4724
Placement for individuals suffering from alcohol or specific drug-related addictions, specializing in cocaine and heroin addiction and dual diagnosis in adults.
STOP (Sobriety Through Outpatient)
1-800-660-7867
STOP has provided more than 19,000 Philadelphians, 18 years of age and older, with recovery-oriented, person-centered, culturally competent, state-of-the-art quality outpatient (OP) and intensive outpatient (IOP) substance abuse, co-occurring disorders, mental health and DUI services.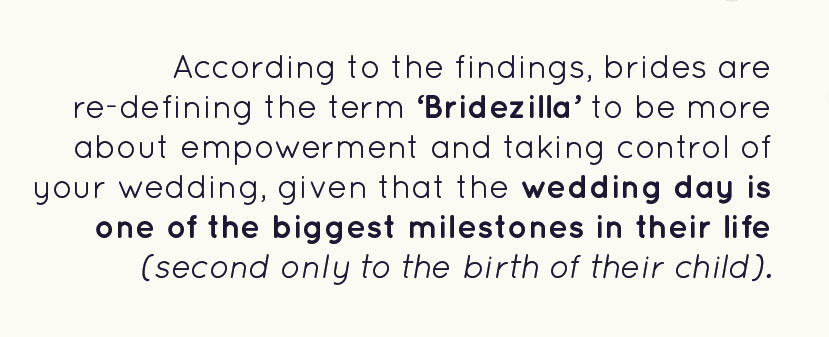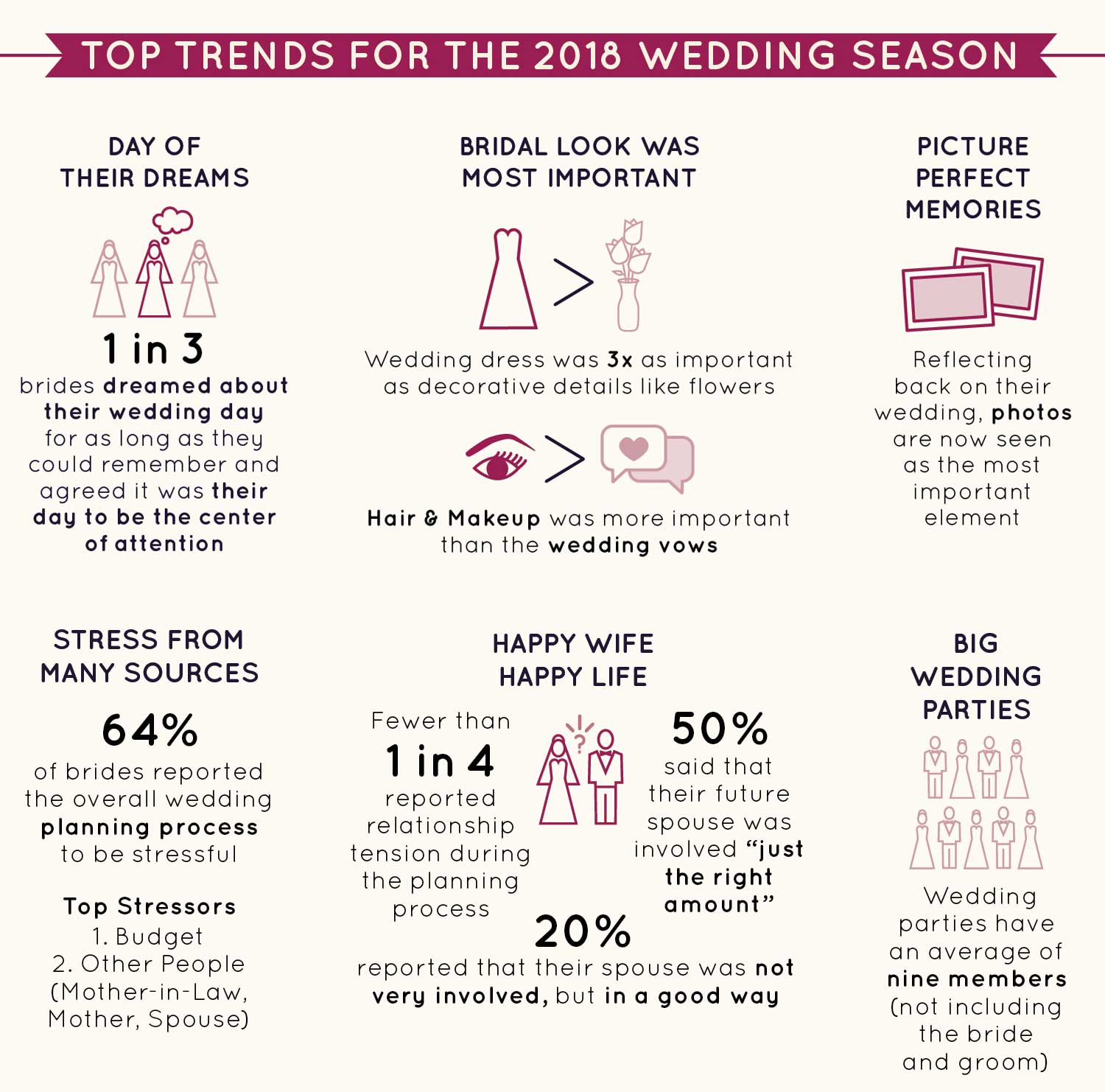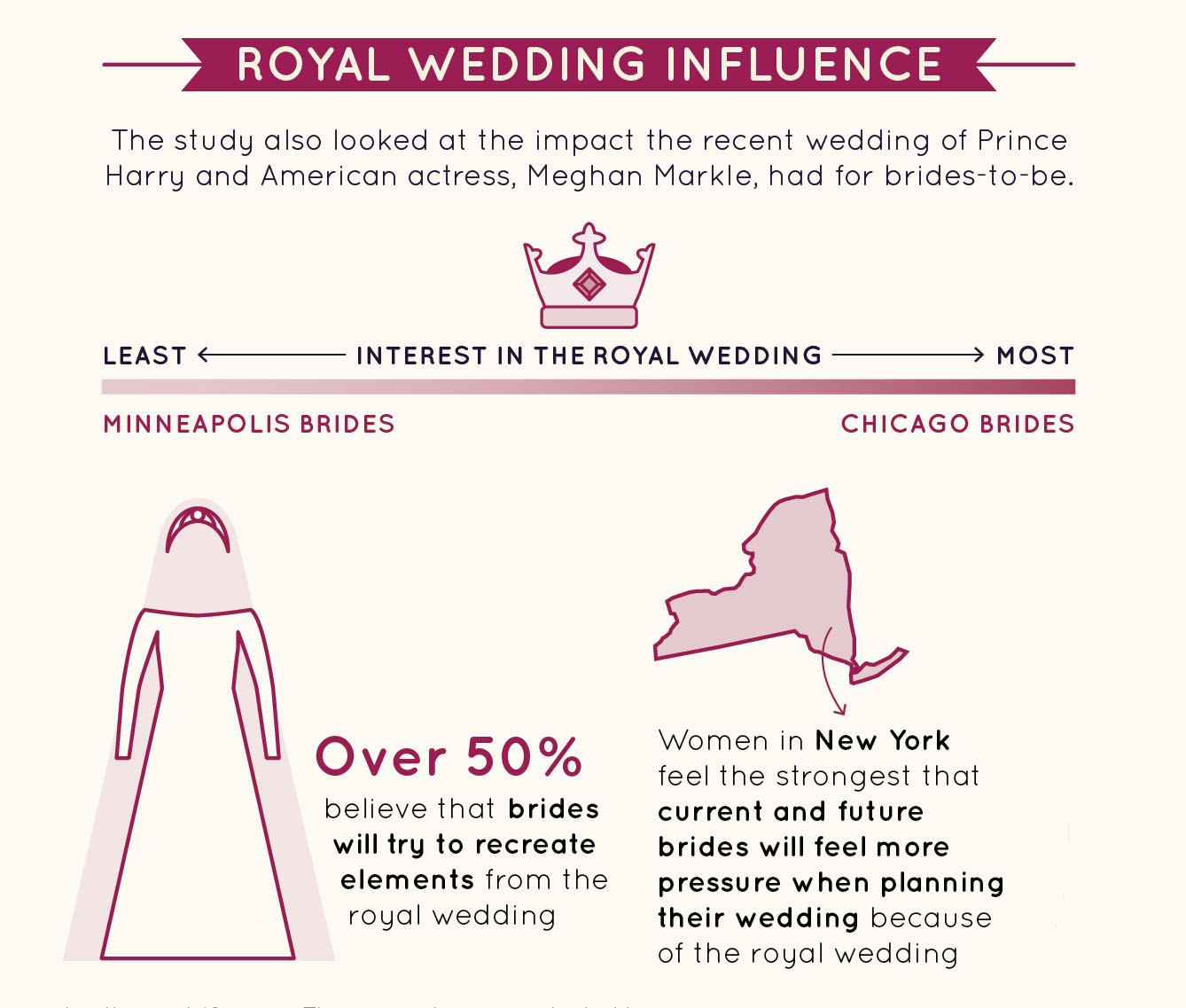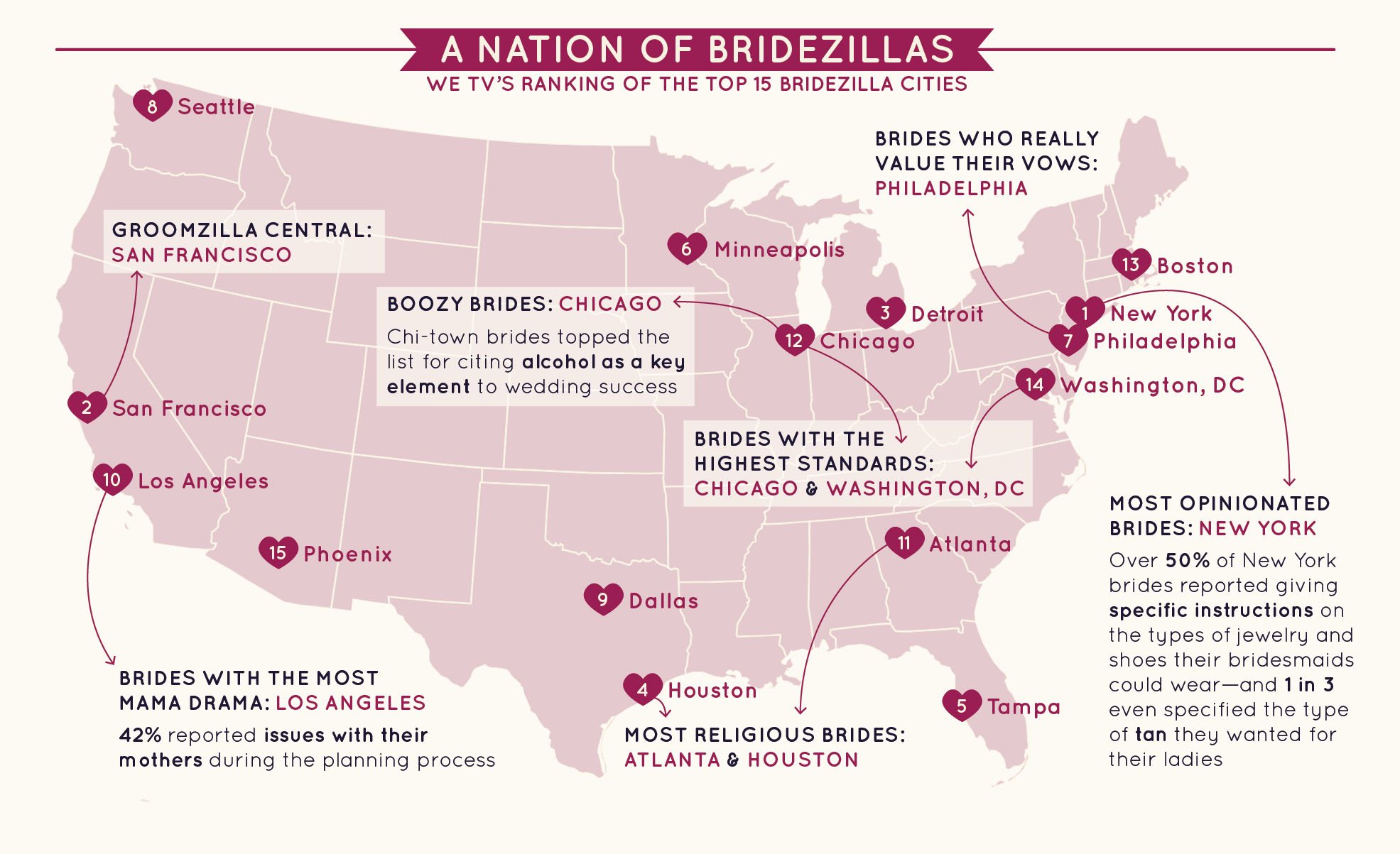 Today is the 34th National Missing Children's Day, and WE are doing our part to raise awareness by airing episodes of Criminal Minds surrounding this sensitive topic on Mondays starting at 4pm and Saturdays starting at 10am.
Shortly after the season 13 finale, two of the show's stars, Kirsten Vangsness (Penelope Garcia) and Joe Mantegna (David Rossi), sat down to talk about the show as well as its real life impact on fans. When it comes to missing children, Mantegna told TV Insider:
"I think there's an educational aspect to this show that people appreciate. You can watch these terrifying moments and it's intense but there's also something to be learned from it, and I think that's of value. Ironically, WE tv is doing this Criminal Minds marathon around missing children, and when you watch those episodes you learn from it. You see the solutions and you can benefit from that in your real life. This is a real organization, and these are real things that happen."
He went onto add that he actually received a letter weeks earlier in which a woman thanked him for one of the episodes dealing with child abduction. According to Mantegna, her watching and learning from the show may very well have saved an actual child's life.
"Rock One Sock" is the National Center for Missing & Exploited Children's annual social media campaign to bring awareness to the thousands of children missing in America. WE encourage everyone to join the campaign support this important issue. Rocking One Sock is easy! Just put on one sock, take a picture, post it on social media using #RockOneSock, and make a donation to NCMEC. Visit RockOneSock.org for more information.
The staff of The Pink Tea Cup is dwindling while Chef LP's love interests are multiplying. In LP's world, you're either family or you're an enemy – it's as simple as that. Here's a look at what's on tonight's menu for the season finale, let's hope your eyes aren't bigger than your stomach!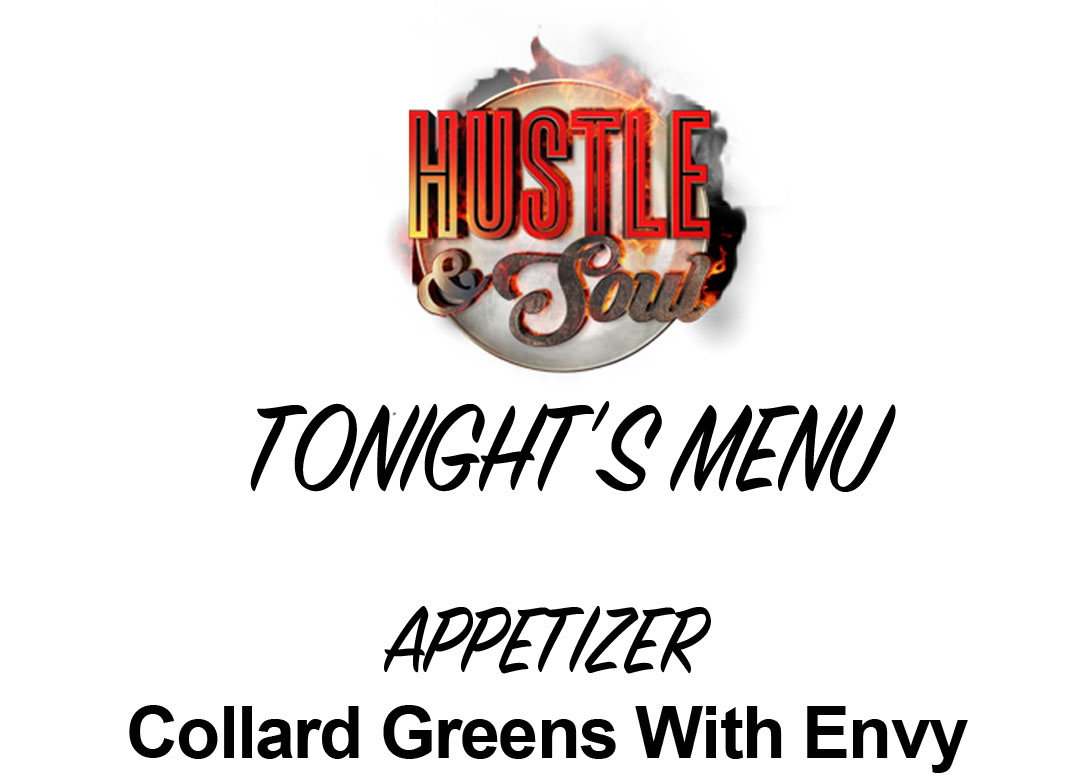 Candice is ready to spill not just the tea, but the whole teapot! Rumors surrounding a threesome between Ana, Candice and LP at a swingers' bar will finally be confirmed, along with Candice's motives for being anti-Ana.

Tensions flare between Chef LP and Jon Jon, and Ana and Candice at the Twin's fashion show. The beef has been simmering between them for far too long. For those looking for something a bit more tender, this dish might be a tad overdone, but WE promise it's as juicy as ever.

With Candice, Sana and Jon Jon on the outs of The Pink Tea Cup, it's their turn to form an alliance. Candice is ready to open her own restaurant, but there's one member of the crew that she'd like to poach – Cola. Will Cola be the icing on this sweet, sweet revenge cake? WE suggest digging into this treat with two spoons.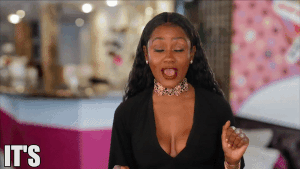 The drama heats up and relationships are challenged as the next generation of hip hop royalty sets out to do whatever it takes to rise above their legendary parent's shadow. Watch as they reach new heights to build their empires, but not all thrones are protected when everything comes crashing down around them when the fourth season of "Growing Up Hip Hop" premieres Thursday, May 24th at 9|8c.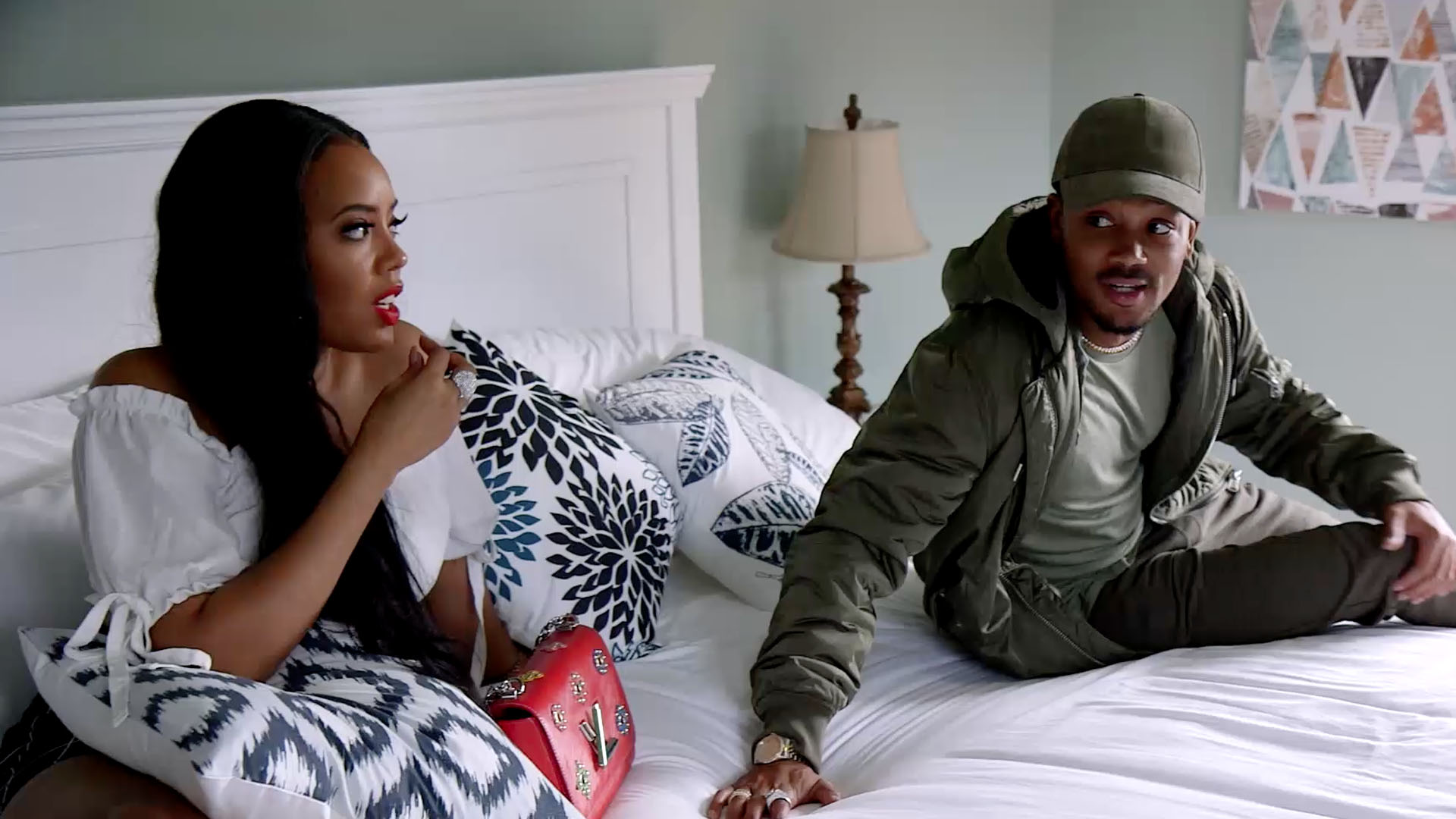 This Season, Angela Simmons (Rev Run's daughter) opens up for the first time about a devastating breakup and facing public scrutiny. Vanessa Simmons yearns to be closer to her sister, Angela, but new business opportunities lead to a dramatic sibling rivalry. Romeo Miller (Master P's son) finds himself chasing after the 'one that got away' and running to New Orleans with his pops to save an incarcerated family member who goes on a hunger strike!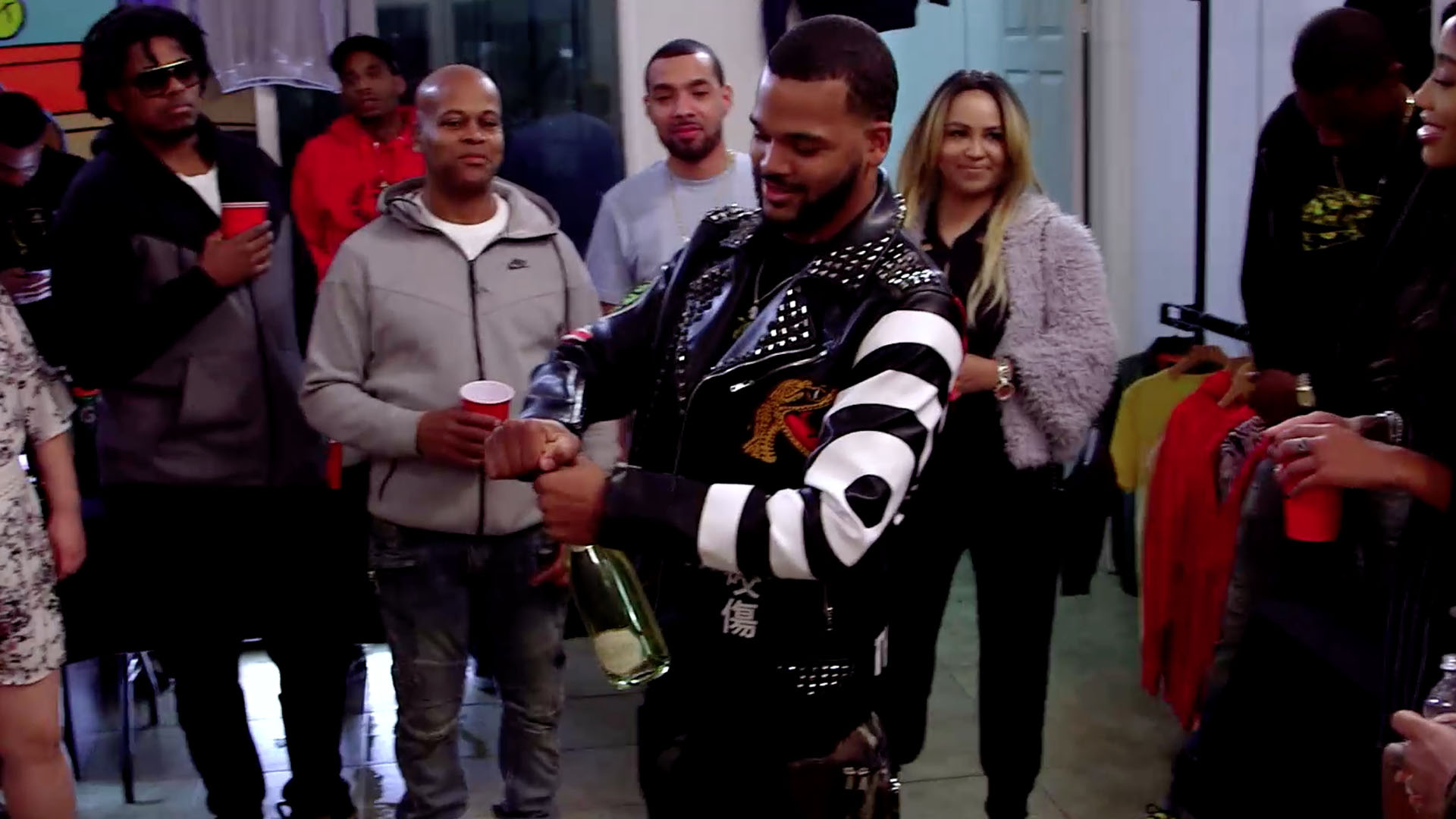 Meanwhile, Damon "Boogie" Dash's (Damon Dash's son) addiction spirals out of control when his little sister's life becomes endangered. Briana Latrise (Mary J. Blige's stepdaughter) teams up with Dame to save Boogie's life and plot a surprise intervention. With her checkered family history, Kristinia DeBarge (James DeBarge's daughter) musters the courage to meet with her long-lost cousin, Kyndall Ferguson (El DeBarge's daughter), while she plans a life-changing move to Vegas to further her music career.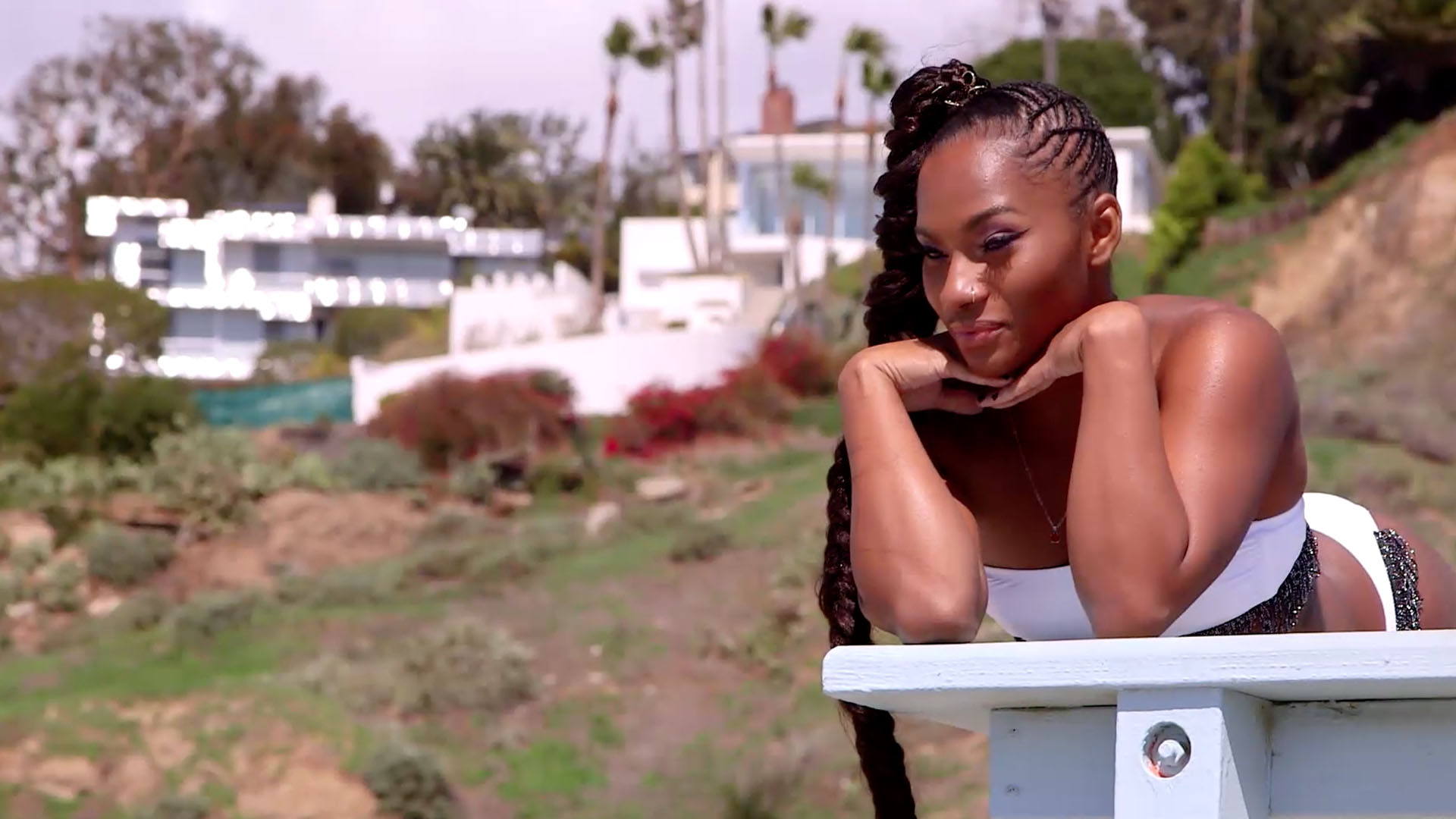 Tyran Moore (Sandra "Pepa" Denton's son) comes to visit his mother to mend broken ties, and unleashes years of pent-up resentment growing up under her fame in family therapy. Egypt Criss (Pepa Denton's daughter) has a new beau, but not everyone trusts his intentions with the princess of hip hop, including Egypt's cousin, Tahira "Tee Tee" Francis.
And, prepare yourself, a shotgun wedding in Vegas shocks all!
Watch a sneak peek!
The can't-miss season of "Growing Up Hip Hop" returns Thursday, May 24th at 9|8c. Tune in to the unforgettable season to see it all go down!
It's the day WE all look forward to on Marriage Boot Camp: Family Edition, lie detector day! WE called on Dr. Ish to tell us which Boot Camper put in the work, made big strides, and made progress! Here's his insight on this week's episode, "The Last Lie"!
Maya Angelou said, 'When people show you who they are, believe them.' Over the course of their time in the house, our Boot Campers show us who they really are…and we believe them! Time and time again, Brandi has shown us that she's willing to speak truth to the other families, while not losing an inch of herself doing it.
So, on this day, Lie Detector Day, who else is more fitting than the truth teller herself to be our MVP? It's you Brandi!
SPEAKING TRUTH TO RAGE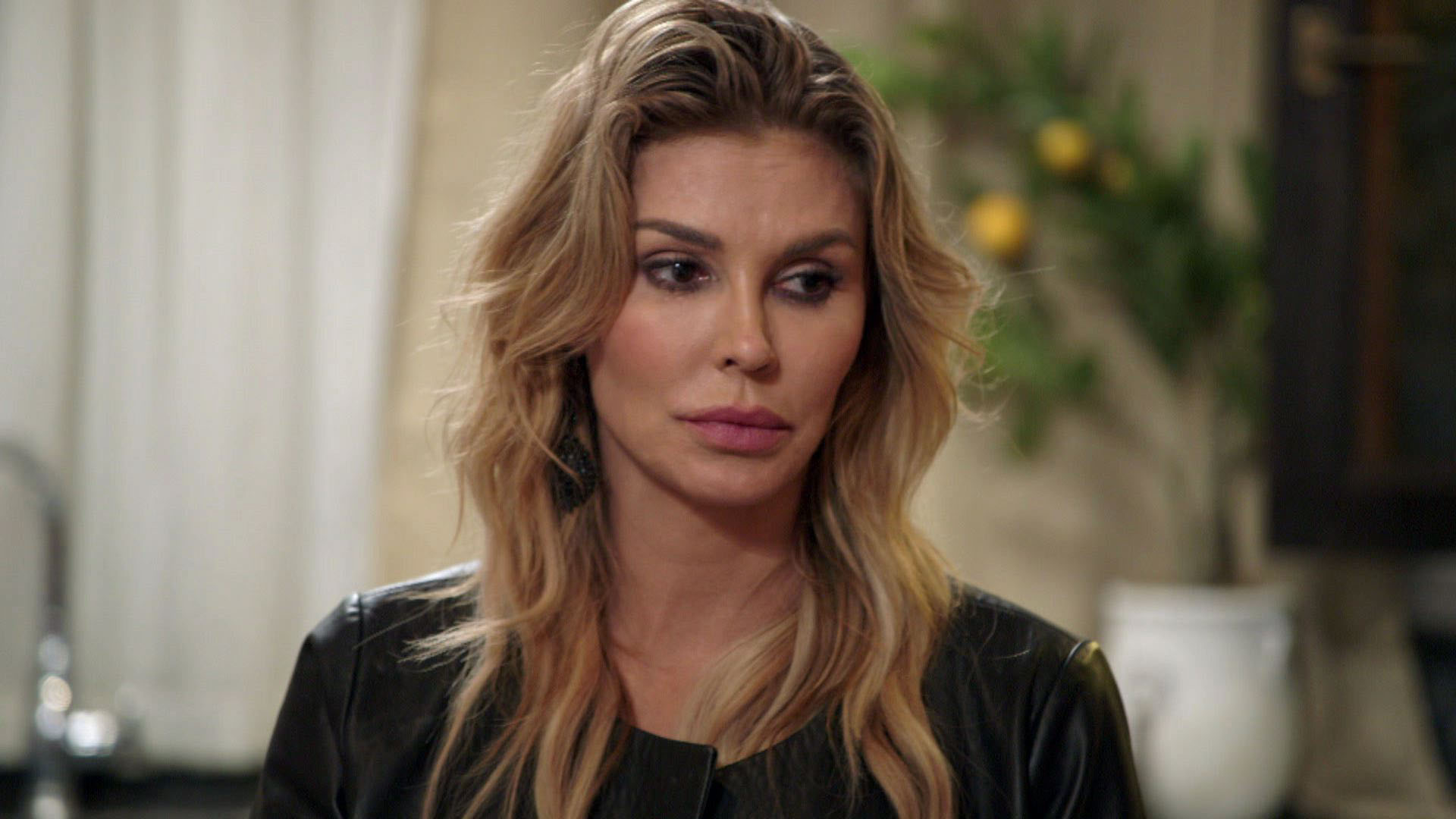 To everyone's ongoing amazement throughout the course of Family Boot Camp, Brandi not once backed away from an opportunity to tell Amber to her face the truth about herself as she saw it. Even when Amber went 'Boom', Brandi just kept right on talking until that rage was re-routed elsewhere.
SPEAKING TRUTH TO RESISTANCE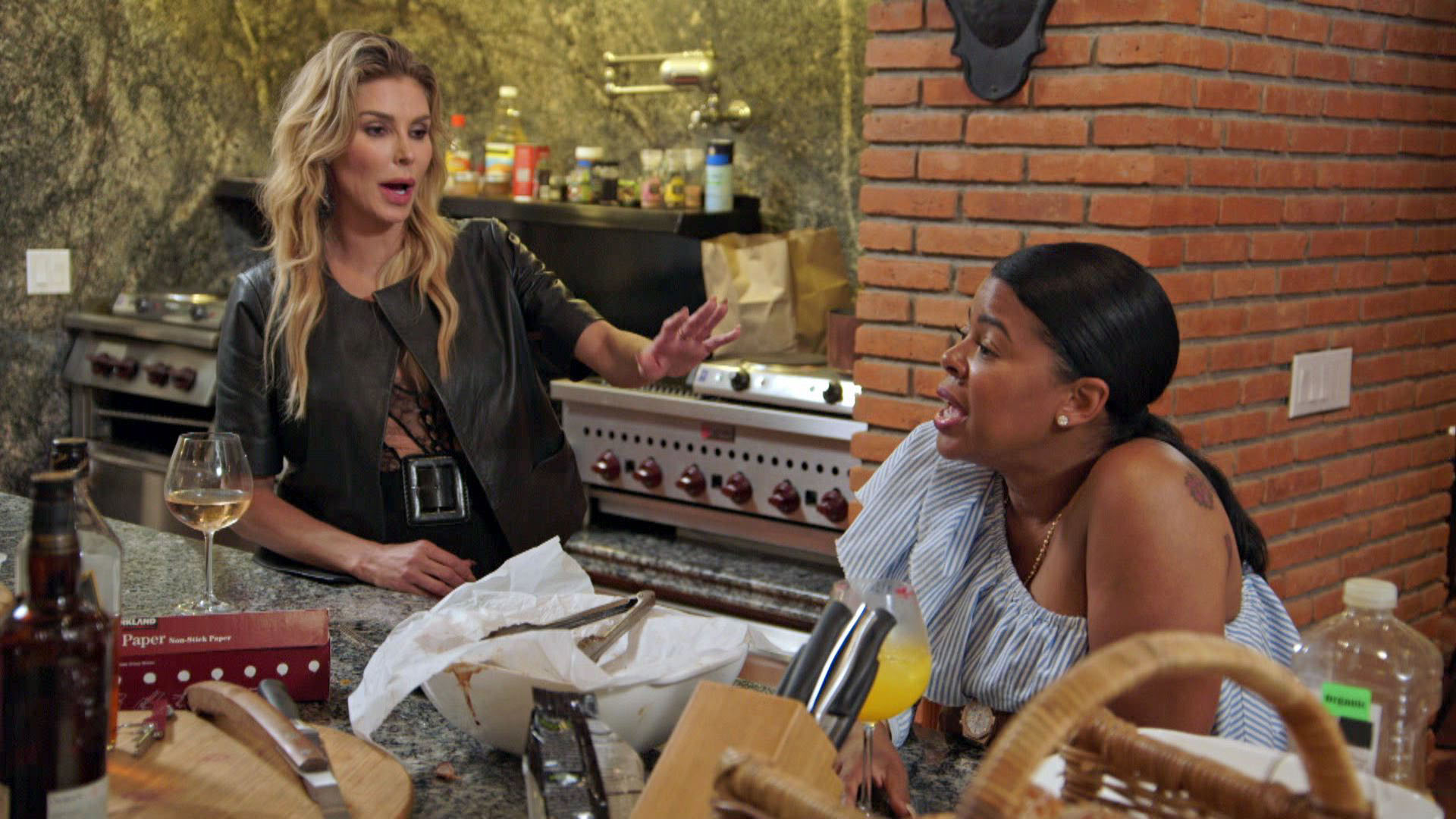 As if that wasn't enough, she continuously tried to point out to the Jones family that what they were doing wasn't working. Her tactics may not have been perfect, but at least she showed the willingness to go where others wouldn't, despite knowing she'd take some heat on the back end.
SPEAKING HER TRUTH TO LOVE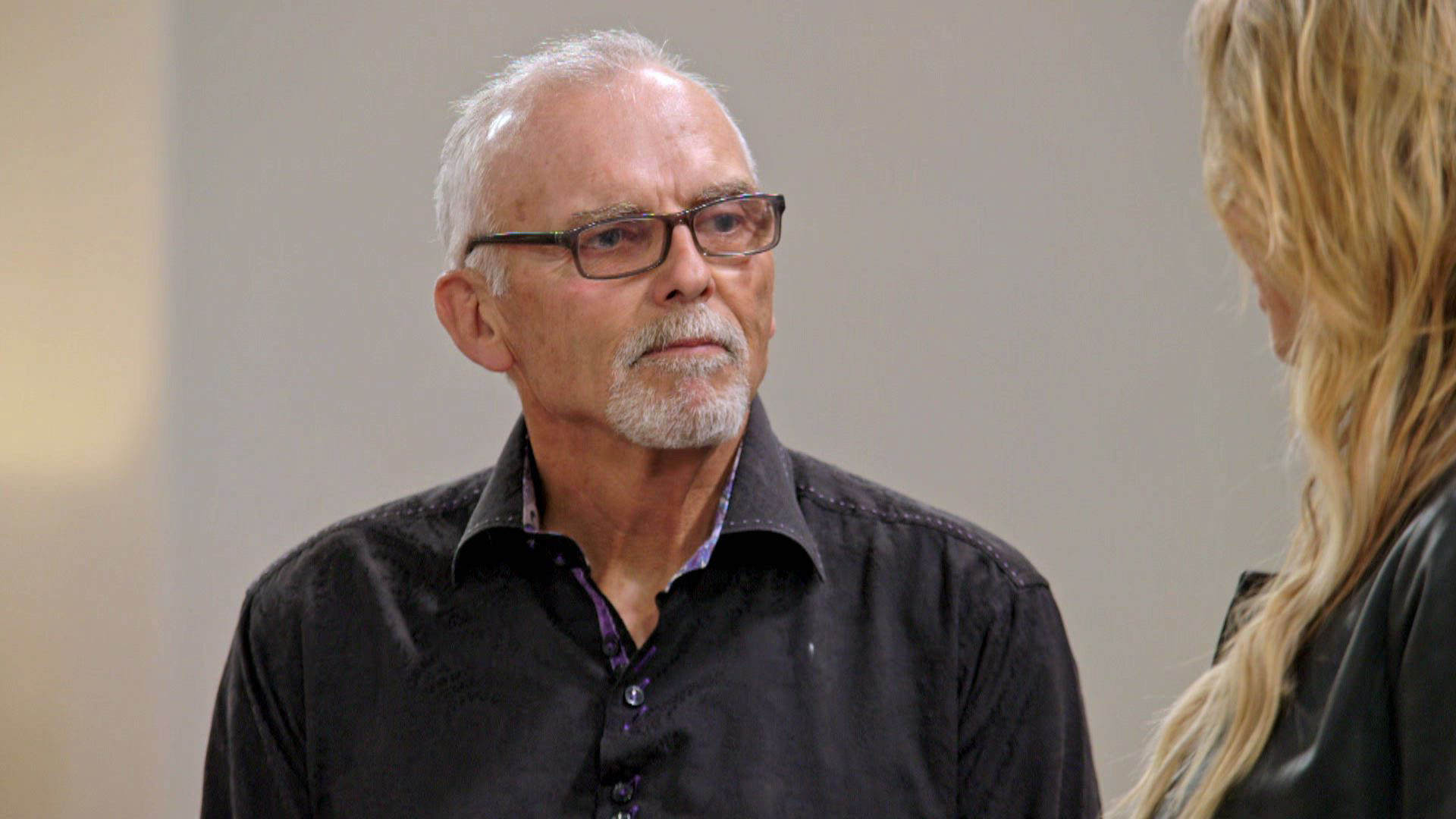 Brandi loves her father. Her father, Guy, loves her. I can't imagine a more demeaning question for a daughter to have to answer for her father than that of, 'No, I was never a prostitute.' A woman should never have to justify taking ownership of her sexuality. Period. With that one little word, 'No', Brandi will never have to justify it to her father again.
She may not always get it exactly right, but she always gets it going forward! WE love us some Brandi Glanville for showing up and showing us who she really is! Bravo Brandi!
Tune in to the season finale of Marriage Boot Camp: Family Edition Friday at 9|8c, and check back here to find out who Dr. Ish crowns as the final Boot Camp MVP!
Can Chef LP and Ana have their cake and eat it too? It is possible for The Pink Tea Cup to come back together as a family again after all that's happened between the staff and Thandi? WE can't answer these questions, but we can assure you, tonight's menu is packed with to-die-for dishes.
Getting two major commitments from Lawrence in just one week might be unheard of, but Ana makes it look easy. Between her Miami dreams manifesting before her eyes and signing the dotted line to become an official business partner of The Pink Tea Cup, there's just enough spice to put some pep back in Ana's step, even with Thandi lingering in the background. With the right amount of cream and spice, this dish is best served with something as salty as Thandi on the side.

In a last-ditch effort to re-staff the PTC Brooklyn, Lawrence invites Candice in to squash the beef once and for all between her and Ana. Good thing it's chicken on the menu, because the beef between Ana and Candice is overcooked. All WE can say is, TGIWW (Thank God It's Waffle Wednesday).

Lawrence has decided to come clean to Ana, but timing is everything (and his isn't good). When he drops a huge bomb amidst a fancy horse-drawn carriage date, Ana tosses him out on the street. Will Ana be ordering dessert for one here on out?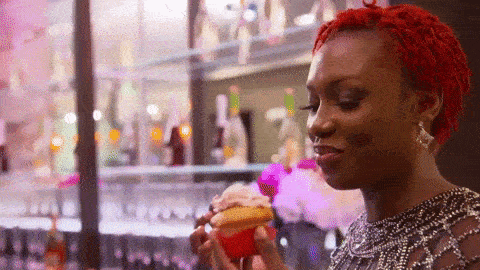 It's been a busy week of watching the Braxton family grow and grow up, here's what went down!
Towanda sent her daughter, Brooke, off to her fifth grade dance in style. WE can't get enough of her music themed dress and scarf, and hope she had the best time!
Logan had us all fooled in this superhero getup! Speaking of superheroes, Tamar deserves a shoutout for being a hardworking mother who always puts her son first.
Mother-son super duo!
WE also know how much Toni loves her two sons, Diezel and Denim. So, it was all in good fun when Toni put Diezel on blast for being MIA.
Toni also wants to clear up any confusion about her new single, "Long As I Live," and has challenged her fans to post the correct lyrics. Do you understand the lyrics? WE do, and WE love them!
Trina gave us something to celebrate, her son, Eric, is celebrating his birthday TODAY!
She gave us the d'awww's with this sweet throwback photo!
Catch the sisters in action and tune in for all-new episodes of Braxton Family Values, every Thursday at 9/8c!
Family bonds are healing and progress is being made on Marriage Boot Camp: Family Edition! WE are calling on Dr. Ish to tell us which Boot Campers put in the work, made big strides, and made progress! Here's his insight on this week's episode, "Don't Hate, Participate"!
WE get better by degrees. Sometimes, it's not about getting better with a bang. Sometimes, it's making small adjustments today that will make all the difference in your life tomorrow! Ancient wisdom says, "the journey of a thousand miles begins with the first step".
Guy took his first step this week, and that is why he's #FamilyBootCamp's MVP!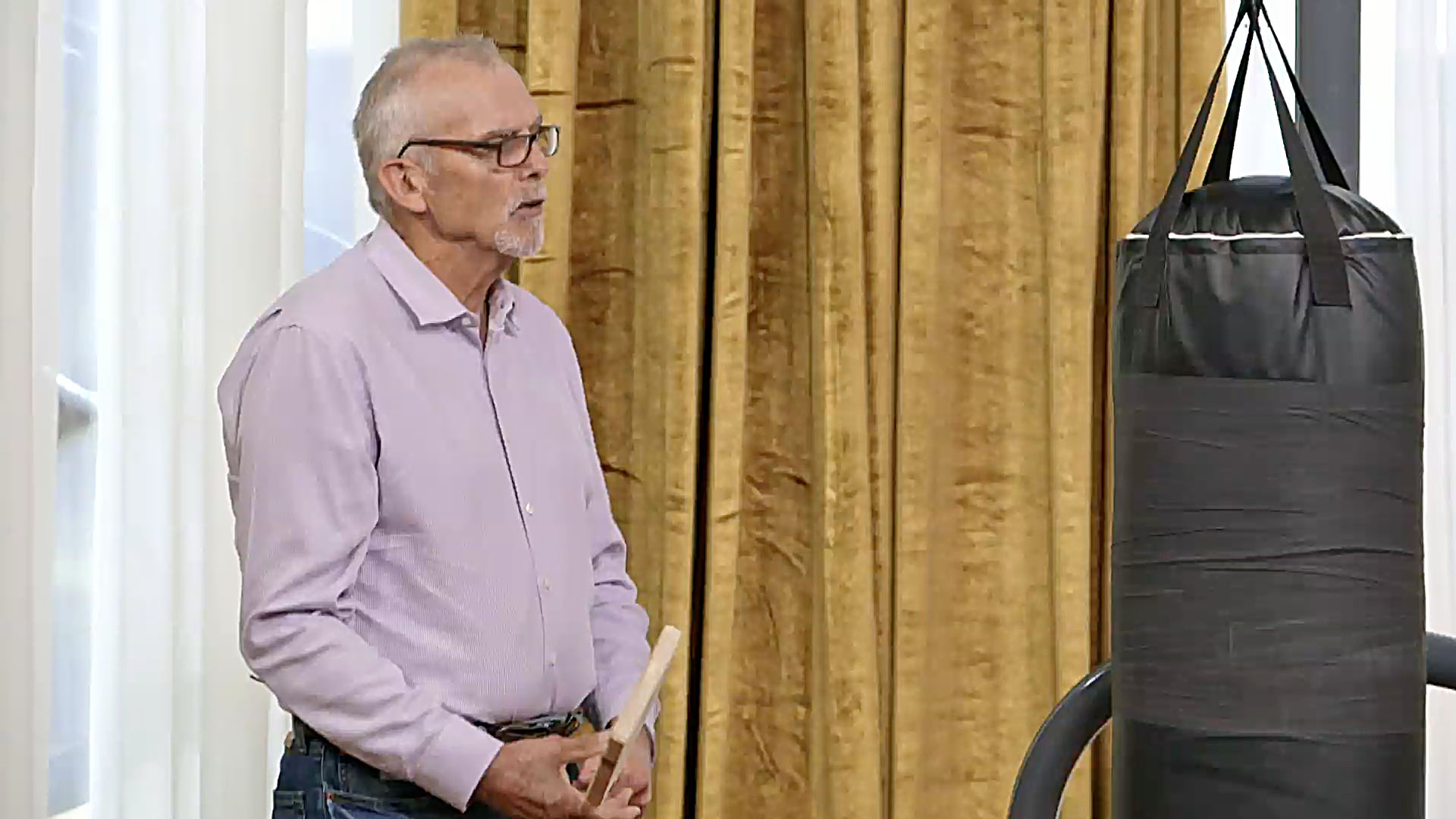 When Guy walked through those Boot Camp doors, he knew something was wrong with his and Brandi's relationship, he just didn't know exactly what it was. Often times, the biggest part of a therapist's job is to simply make you aware. To point out to you what exactly it is you're doing wrong, and how you can course-correct and do it a little better.
Guy has been searching for those answers all around the Boot Camp house, and tonight, he took a big step forward by adjusting his gaze. Instead of looking out for it, he looked inward; to himself. This is the benefit of leaning into an uncomfortable drill, it helps you connect the dots!
As he wrote on his paddle all the things he hated about himself, you could see the light bulb go off in his head! "I hate that I don't show Brandi more respect and support." "I hate myself for not being there when she needs me." "I hate that I'm emotional and weak." In that moment, he was able to see exactly how the way he feels about himself, influences the things that Brandi thinks, feels and consequently, does for his attention. Ah-ha!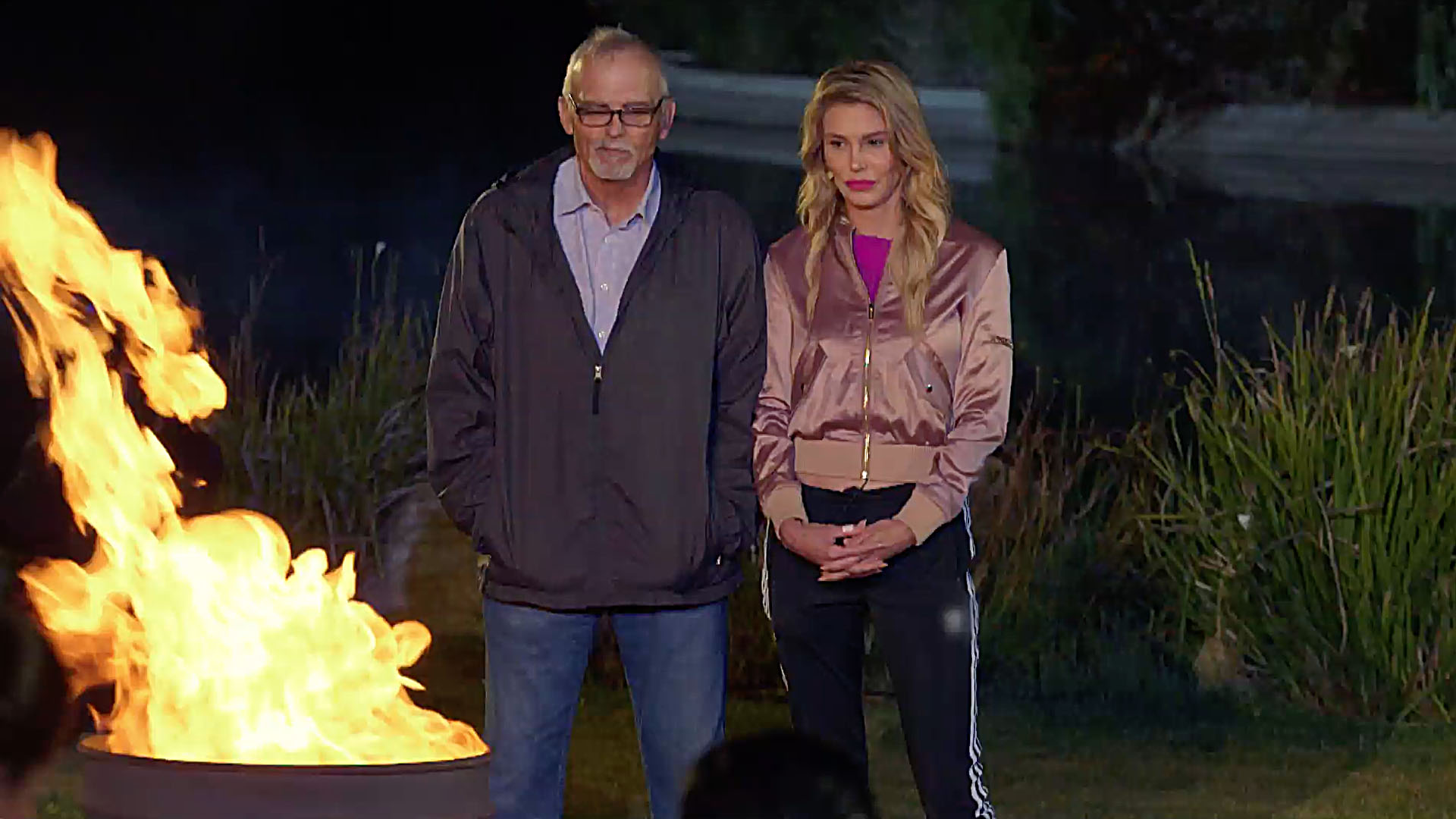 When you discover new truths about yourself, it gives the people who love you a chance to do the same. Brandi said she felt like Guy was a man she never got to know…WE're pulling for her to get that chance! Great job this week, Guy!
Tune in to an all-new episode of Marriage Boot Camp: Family Edition Friday at 9|8c, and check back here to find out who Dr. Ish crowns as the next Boot Camp MVP!
Queen Bey's Coachella performances didn't just inspire women to go hard after their dreams, it also inspired Growing Up Hip Hop star, Romeo Miller. Talking with TheGrio, he spoke about how inspired he was by all of the women who performed at the festival.
"Coachella was very inspiring. It definitely was a moment I felt changed my life and my perspective," he says. "I know a lot of people go there to party and turn up, but I left Coachella inspired to go out there and work 20 times harder. A lot of that has to do with watching Beyoncé. When you see her perform onstage, it goes back to the art and what music is really about."
WE agree!
His inspiration didn't just stop at Beyoncé, he went on to explain that watching performances from other artists like SZA, Dej Loaf, and Lion Babe also inspired him. Although, it was Beychella that really made an impression…
"For me it was a life-changing moment seeing the Queen Bee do what she do. It made me realize people still do understand the art of music. That's why she's legend. That's why she's queen."
WE know Romeo has taken a bit of a break from the recording booth to focus on his acting, but he tells TheGrio he is ready to put music back on his list of priorities.
"I think that's why I left [music] because I did accomplish so much [at a young age]. I broke Michael Jackson's record as a 10-year old. When you're that young and doing, what you're doing it's truly because you really love it," Romeo added, "As I got older I saw people doing music for the wrong reason."
WE do know that Romeo dropped recently a single called "Good," and he made it his theme song while partying at Coachella. WE can't wait to see if he will hit up the studio again with all this new Beychella inspiration!
Looks like Romeo's Coachella experience was lit and enlightening! See more of Romeo when Growing Up Hip Hop returns this May!