Traci Braxton has a new single out, and WE are here for it! This is Traci's first single from her upcoming sophomore album titled, "On Earth".
Here's how you can listen to her new jam:
Stream it on Soundcloud:

Click below and add it to your Spotify playlist:

Catch Traci on the all-new season of #BFV every Thursday at 9|8c.
The pageant competition is heating up, even if some of the contestants are a bit frosty! But, Mama June and Alana are ready to put them on ice and freeze them out!
serves 6
WHAT YOU'LL NEED:
6-Pack of White Ale Beer
6 oz. Grenadine or Pomegranate Juice
2 Limes
Pomegranates Seeds
FREEZING OUT THE COMPETITION:
Pour the beer in a large baking dish and freeze for at least 24 hours. Once frozen, scrape the beer slush and place in a lowball glass – to ensure the slush stays cold, place lowball glass in freezer up to an hour before making the cocktail. Pour 1 oz. of grenadine or pomegranate juice over the slush and squeeze a lime wedge. Garnish with pomegranate seeds and a lime wedge.
Watch Mama June: From Not to Hot Fridays at 9|8c and follow WE tv on Instagram and Snapchat to get all of Mama June's Country Cocktails recipes!
Pageant day is almost here and the pressure is on! Need to take the edge off? Get bubbly with this drink!
serves 5
WHAT YOU'LL NEED:
1 bottle of Prosecco
2 oz. of Rosemary Simple Syrup
1 Lemon Wedge
ROSEMARY SIMPLE SYRUP:
1/2 Cup Sugar
1/2 Cup Honey
1 Cup Water
5 Sprigs of Rosemary
1/2 Cup of Lemon Juice
MAKE ROSEMARY SIMPLE SYRUP:
In a small pot, combine sugar, honey and water. Bring mixture to a boil and stir until fully dissolved. Add sprigs of rosemary and bring temperature down to a simmer for 15 minutes. Turn off heat and let cool down completely. Remove rosemary and add lemon juice. Refrigerate for at least 3 hours.
BOO BOO BUBBLES:
Fill a highball glass to the top with ice. Pour rosemary simple syrup first, then fill to the top with prosecco, and squeeze a wedge of lemon. Add a fresh sprig of rosemary with a lemon twist to garnish!
Watch Mama June: From Not to Hot Fridays at 9|8c and follow WE tv on Instagram and Snapchat to get all of Mama June's Country Cocktails recipes!
Mama June is a two-step closer to competing in the mother-daughter pageant and sashaying through the competition to win the coveted crown and sash. Need a little sash sass in your life? This is what WE are sipping on!
serves 6
WHAT YOU'LL NEED:
1 gal. of Grapefruit Juice
6 oz. Tequila
1 oz. Agave Syrup
1 oz. Ginger Syrup
1 oz. Lime Juice
10 slices of Ginger Root
1 Grapefruit (optional)
Candied Ginger (optional)
GINGER SIMPLE SYRUP:
1 Cup Sugar
1 Cup Water
5-10 slices of Ginger Root
MAKE GINGER SIMPLE SYRUP:
In a small pot, combine sugar and water, bring to a simmer and stir until sugar is fully dissolved. Add sliced ginger and let simmer for 15 minutes. Turn off heat and let cool down. Let ginger continue to soak for at least 3 hours or up to overnight.
THE SASSY SASH:
Combine grapefruit juice and ginger slices and leave for an hour (or up to overnight for a stronger ginger flavor). Combine tequila, agave, lime juice and ginger syrup. Strain out ginger slices from juice and add 1½ cups of grapefruit ginger juice. Pour over ice and add fresh sliced grapefruit and candied ginger for garnish.
Voila! A drink that comes with a little sass!
Watch Mama June: From Not to Hot Fridays at 9|8c and follow WE tv on Instagram and Snapchat to get all of Mama June's Country Cocktails recipes!
This week, Mama June is keeping a pretty big secret from everyone and it's only a matter of time until the truth comes out. Until then WE are sipping on this Spicy Secret!
serves 8-10
WHAT YOU NEED:
5 Blood Oranges
4 oz. Tequila
2 oz. Spicy Honey Syrup
2 12 oz. cans of Blood Orange Cider
SPICY HONEY SYRUP:
1 Cup Honey
3 Dried Chipotle Peppers
6 Dried Chile de Àrbol Peppers
¼ Cup Water
MAKE SPICY HONEY:
Roughly chop the dried peppers and add to honey in a small pot. On low heat, bring honey and pepper mixture to a simmer then turn off heat. Let cool for up to an hour. Add water, slowly mixing until fully incorporated with the honey and peppers. Pour honey through a strainer and refrigerate.
SPICY SECRET:
Juice the oranges to get 1½ cups (optional: strain to remove pulp). Add tequila and the spicy honey syrup, mix well. Fill a highball glass with ice and pour up to half the glass with juice mixture and top off with ½ can of the blood orange cider.
The secret's out, and it sure is spicy! Watch Mama June: From Not to Hot Fridays at 9|8c and follow WE tv on Instagram and Snapchat to get all of Mama June's Country Cocktails recipes!
Getting in wedding dress shape is no joke, conjuring up images of no-fun diets and complicated workout routines. If you want to shed those extra pounds, but don't know where to start, Donna Sexton is here to give you a simple plan that's sure to block out those painful images of salad starvation and weird workout equipment! Follow her 6-week plan that will have you feeling amazing by Labor Day!
TARGET GOAL
To lose between 15lbs – 20lbs in 6 weeks and get wedding fit!
KEY PRINCIPLES
(Don't be a d*ckhead, it's common sense!)
I work on a calorie deficit, all depending on the number of workouts each week – you'll need to stick to 1200-1400 calories a day.
If it grows on a tree or out of the ground, knock yourself out.
If it's in a box or wrapped in plastic, keep it well away from your mouth.
For these 6 weeks, you'll need to get your butt off the couch at least 5 times a week and follow the plan, or you'll look like the Dough Boy on your wedding day.
You've got to set a goal and time box it, so you know when you've hit your target. Labor Day weekend is a great time box to be working with during this time of year.
You'll need to keep hydrated – you're gonna get your sweat on, so you can get your dress on.
It's all about building blocks – you'll improve your fitness level and reduce your waistline each week.
THE DONNA WAY
I'm not everybody's cup of tea, but I get results.
I pull out the tape measure every couple of weeks and I expect to see inches dropping off, or there's hell to pay.
Initially, you'll feel like you're in purgatory, but it's not forever, it's just for now until you fit in your dress.
I love to see my clients get their groove back and feel good about themselves. I love what I do. I may be a pain in the butt from Down Under, but I do love to see my clients doing well.
I don't do whingers, so don't even go there!
As we say in Austraila, "Go hard or go home."
WORKOUT PLAN – Repeat Each Week!
Follow along with Donna by sticking to her 7-day plan and watching these helpful videos to learn more about "high-intensity cardio", "cardio & explosive cardio", and "bodyweight explosive cardio"!
DAY 1
High-Intensity Cardio Session
Duration: 40 minutes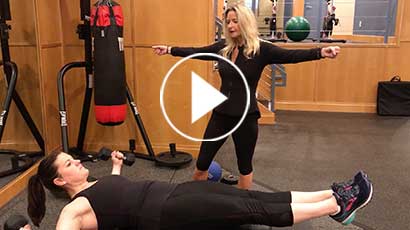 DAY 2
Cardio & Explosive Cardio Session
Duration: 60 mins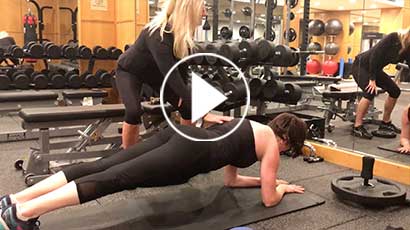 DAY 3
Have a Rest!
If you've been working as hard as you should be, you'll need it
DAY 4
Cardio & Explosive Cardio Session
Duration: 60 mins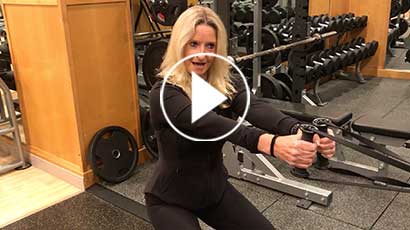 DAY 5
High-intensity cardio
Duration: 40 minutes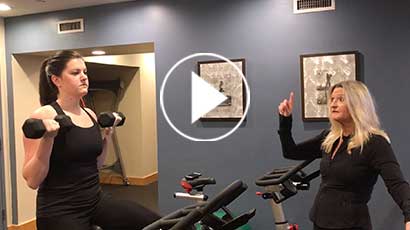 DAY 6
Bodyweight Explosive Cardio
Duration: 60 mins
LEARN MORE ABOUT A "BODYWEIGHT EXPLOSIVE CARDIO" SESSION BELOW!
DAY 7
Have a Rest
If you've been working as hard as you should be, you'll need it
Cardio & Explosive Cardio Sessions
The objective of high-intensity sessions is to hit multiple muscles groups at one time during the 60 minutes. Each session finishes with core strength and my own secret combo of "Bride Arm" exercises using free weights. Each week, these sessions increase in intensity. Depending on my client's abilities I always like to switch it up and keep it interesting. This way, my clients don't say "I'm bored" and they don't lose momentum.
High-Intensity Cardio – Your Homework Sessions
You need to do any combination of the following for 40 minutes…
Running is my "Go To", but really, you just need to keep moving! If you stick with this, it will give you more stamina on your honeymoon!
Go for a Bike Ride – getting your heart rate up and keeping it up for 40 minutes. More honeymoon practice!
Go swimming – continuously swimming for 40 minutes (no hanging onto the end of the pool). You can thank me after your honeymoon.
Finish up with 20 minutes of Explosive Cardio. Use your own body weight and basic equipment to start to build some lean muscle! For example: burpees, squats, push-ups, jumping rope, boxing and free weights (if available).
Watch Donna Sexton take on and transform 3 former Bridezillas when Bridezillas: Scared Fit premieres July 13 at 10|9c.
If you or someone you love is struggling with addiction, find support and get help.
NATIONAL RESOURCES
SAMHSA
1-800-662-HELP (4357)
This service provides referrals to local treatment facilities, support groups and community-based organizations across the United States.
National Drug Helpline
1-888-633-3239
Their mission is to provide free, accessible resources and contact information to anyone who may be in need of substance abuse or mental disorder help.
DrugAbuse.com
1-877-482-0856
A helpful database for searching local help centers for those afflicted by alcohol and drug addiction.
Recovery.org
1-888-594-6286
Alcohol and drug recovery assistance and information.
American Addiction Centers
1-888-987-2592
A big-picture approach to addiction treatment for drugs and/or alcohol use/abuse.
DRS
1-800-304-2219
Addicted.org has developed a database of more than 4,000 different rehab clinics for alcohol and drug dependency such as outpatient clinics, withdrawal management facilities, residential programs and no-cost treatments in the U.S. They work with callers to help find the treatment plan best suited for their individual needs.
Dual Recovery Anonymous
1-913-991-2703
Dual Recovery Anonymous™ is a 12 Step, self-help program for men and women with a dual diagnosis.
Alcoholics Anonymous
1-212-870-3400
Alcoholics Anonymous is an international fellowship of men and women who have had a drinking problem. There are no age or education requirements. Membership is open to anyone who wants to do something about his or her drinking problem.
Narcotics Anonymous
1.818.773.9999
Narcotics Anonymous is a nonprofit fellowship or society of men and women for whom drugs had become a major problem. NA members are recovering addicts who meet regularly to help each other stay clean.
Al-Anon Family Groups
(757) 563-1600
Help and support for individuals coping with a loved one's alcohol addiction.
Women for Sobriety
(215) 536-8026
A nonprofit organization dedicated to helping women discover an abstinent life. It is the first self-help recovery program based on the unique emotional needs of women for alcohol and/or drug dependencies.
Crystal Meth Anonymous
(877) 262-6691
Similar to AA or NA, Crystal Meth Anonymous is for those addicted to Crystal Meth. The program is lead by its members to help each other stay clean.
Marijuana Anonymous
(800) 766-6779
Similar to AA and NA, Marijuana Anonymous is for those struggling with an unhealthy or dependent relationship with marijuana.
LOCAL RESOURCES BY CITY:
NEW YORK
New York State HOPEline
1-877-8-HOPENY
Offering help and hope 24 hours a day, 365 days a year for alcoholism, drug abuse and problem gambling to those in the greater NY area.
New York Center for Living
1-212-712-8800
Serves the unique developmental, social and psychological needs of adolescents and young adults who have substance abuse or mental health disorders in New York City.
Hazelden Betty Ford
1-866-261-7769
The Hazelden Betty Ford Foundation is a force of healing and hope for individuals, families and communities affected by addiction to alcohol and other drugs. It is the nation's largest nonprofit treatment provider, with a legacy that began in 1949.
ATLANTA
Talbott Recovery
844-823-9472
Talbott Recovery is dedicated to providing compassionate, comprehensive treatment for co-occurring addiction and mental health disorders for individuals in the greater Atlanta area.
Free Rehab Centers
1-800-780-2294
Free alcohol, drug and other rehab resources in Atlanta, Georgia.
MARR Addiction Treatment Center
1-800-732-5430
Long term gender-specific treatment for individuals with alcohol and drug addiction.
LOS ANGELES
County of Los Angeles Public Health
1-844-804-7500
Connects those suffering from addiction, and their loved ones, to treatment centers in LA County.
Alcoholism Center for Women
1-213-381-8500
Women receive substance abuse instruction, STD and HIV/AIDS risk reduction counseling, and emotional and psychological support in the LA area.
PHILADELPHIA
Pennsylvania Department of Drug and Alcohol Programs
1-800-662-4357
The Department of Drug and Alcohol Programs mission is to engage, coordinate and lead Pennsylvania's effort to prevent and reduce drug, alcohol and gambling addiction and abuse; and to promote recovery, thereby reducing the human and economic impact of the disease.
Addictions Assessment Center at Presbyterian Medical Center
866-301-4724
Placement for individuals suffering from alcohol or specific drug-related addictions, specializing in cocaine and heroin addiction and dual diagnosis in adults.
STOP (Sobriety Through Outpatient)
1-800-660-7867
STOP has provided more than 19,000 Philadelphians, 18 years of age and older, with recovery-oriented, person-centered, culturally competent, state-of-the-art quality outpatient (OP) and intensive outpatient (IOP) substance abuse, co-occurring disorders, mental health and DUI services.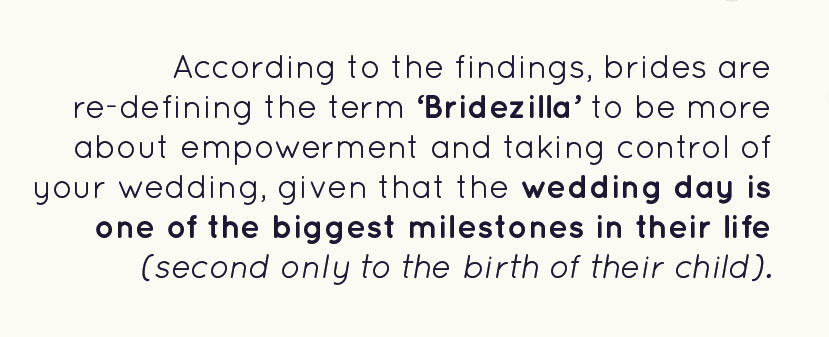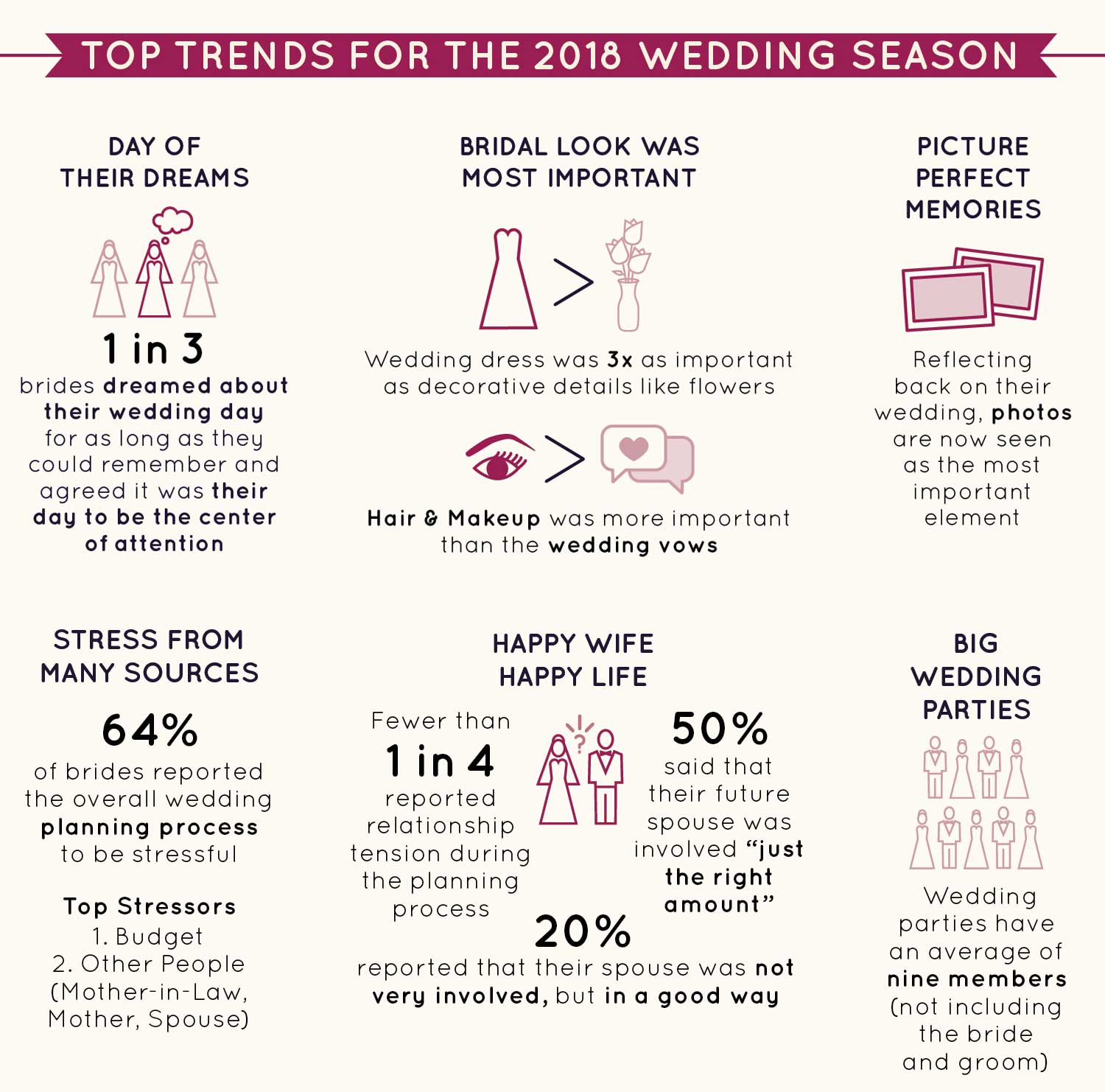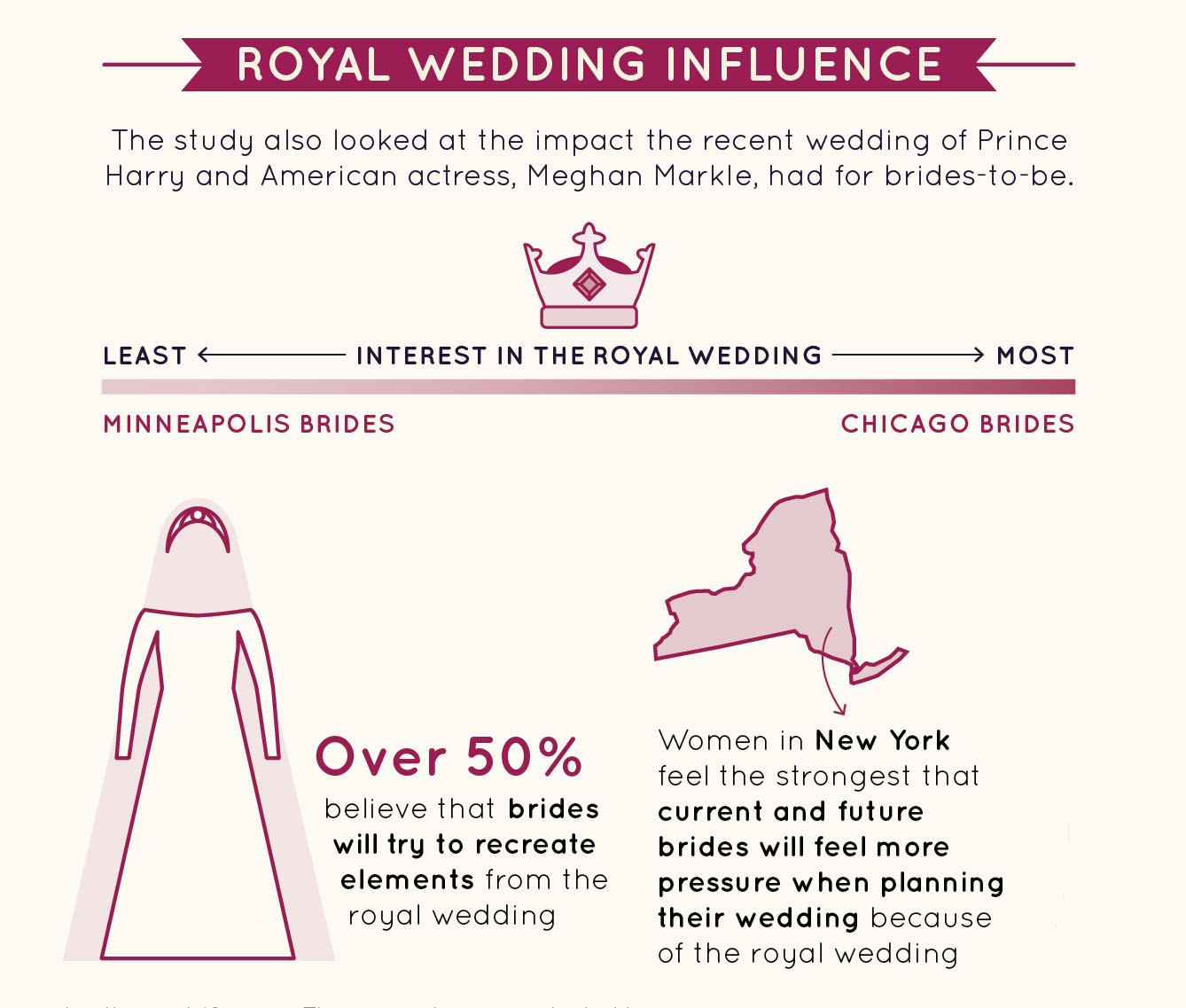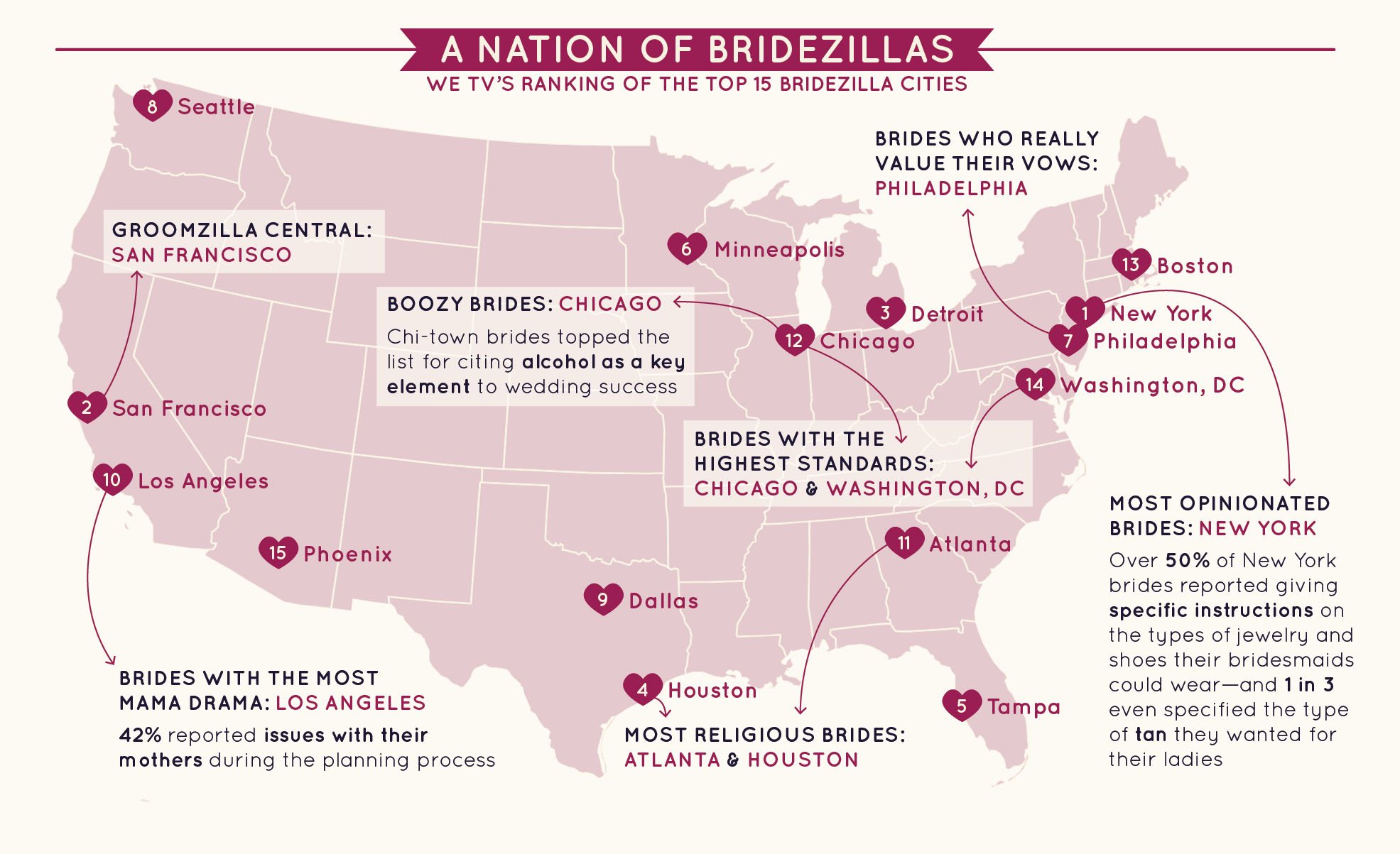 Today is the 34th National Missing Children's Day, and WE are doing our part to raise awareness by airing episodes of Criminal Minds surrounding this sensitive topic on Mondays starting at 4pm and Saturdays starting at 10am.
Shortly after the season 13 finale, two of the show's stars, Kirsten Vangsness (Penelope Garcia) and Joe Mantegna (David Rossi), sat down to talk about the show as well as its real life impact on fans. When it comes to missing children, Mantegna told TV Insider:
"I think there's an educational aspect to this show that people appreciate. You can watch these terrifying moments and it's intense but there's also something to be learned from it, and I think that's of value. Ironically, WE tv is doing this Criminal Minds marathon around missing children, and when you watch those episodes you learn from it. You see the solutions and you can benefit from that in your real life. This is a real organization, and these are real things that happen."
He went onto add that he actually received a letter weeks earlier in which a woman thanked him for one of the episodes dealing with child abduction. According to Mantegna, her watching and learning from the show may very well have saved an actual child's life.
"Rock One Sock" is the National Center for Missing & Exploited Children's annual social media campaign to bring awareness to the thousands of children missing in America. WE encourage everyone to join the campaign support this important issue. Rocking One Sock is easy! Just put on one sock, take a picture, post it on social media using #RockOneSock, and make a donation to NCMEC. Visit RockOneSock.org for more information.
The staff of The Pink Tea Cup is dwindling while Chef LP's love interests are multiplying. In LP's world, you're either family or you're an enemy – it's as simple as that. Here's a look at what's on tonight's menu for the season finale, let's hope your eyes aren't bigger than your stomach!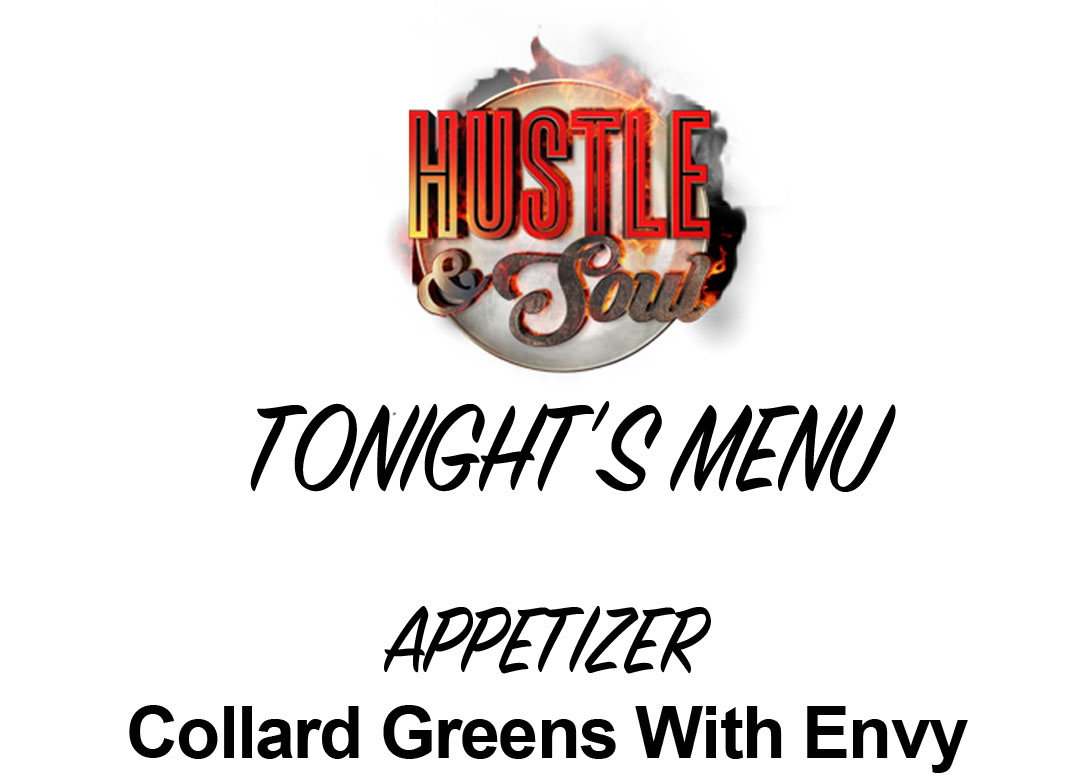 Candice is ready to spill not just the tea, but the whole teapot! Rumors surrounding a threesome between Ana, Candice and LP at a swingers' bar will finally be confirmed, along with Candice's motives for being anti-Ana.

Tensions flare between Chef LP and Jon Jon, and Ana and Candice at the Twin's fashion show. The beef has been simmering between them for far too long. For those looking for something a bit more tender, this dish might be a tad overdone, but WE promise it's as juicy as ever.

With Candice, Sana and Jon Jon on the outs of The Pink Tea Cup, it's their turn to form an alliance. Candice is ready to open her own restaurant, but there's one member of the crew that she'd like to poach – Cola. Will Cola be the icing on this sweet, sweet revenge cake? WE suggest digging into this treat with two spoons.