This season, WE are calling on Dr. Ish to tell us which Boot Campers are rising to the top and succeeding during their two weeks at the mansion. Here's what he had to say about season 9, episode 9, 'Petty Little Liars.'
Many animals engage in deception, but humans are the only ones 'smart' enough to lie to themselves…and each other…especially at Marriage Boot Camp! We've seen a lot of squirming and wiggling when it comes to the truth this season, but the one person who's been unwavering about how she feels and what she wants the entire time has been Amina.
She walked her truth right into that Lie Detector room and walked out with one of only a few 'Passes' for the day. And for that, she's this week's Marriage Boot Camp MVP.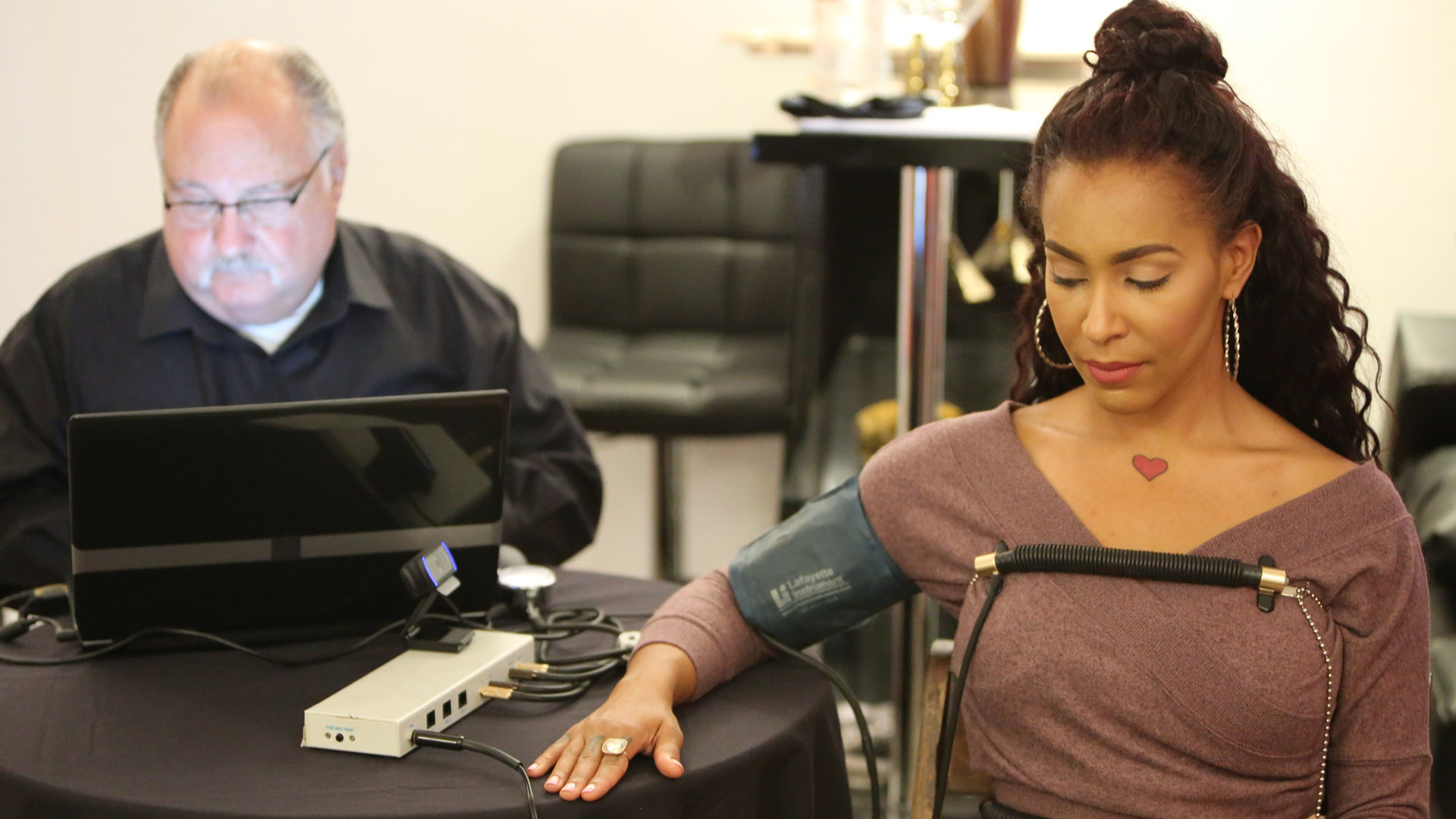 Lie Detector Day is the one day in Boot Camp where we know we're going to have to put in some serious overtime. Why? Because people lie. First to themselves, and that causes them to have to lie to each other…and then to us. Which causes extreme levels of anxiety, agitation and hair pulling in the house. But not Amina, she was as cool as fan all day long knowing how she truly feels.
Agree with how she got here or not, Amina is the one person in the house who has never wavered about her feelings since she arrived. She wanted to be with Peter on Day 1. She wants to be with Peter on Day 9. Now, depending on if Peter can man up or not – and especially after the results of Peter's Lie Detector Test – she may feel differently come Day 10.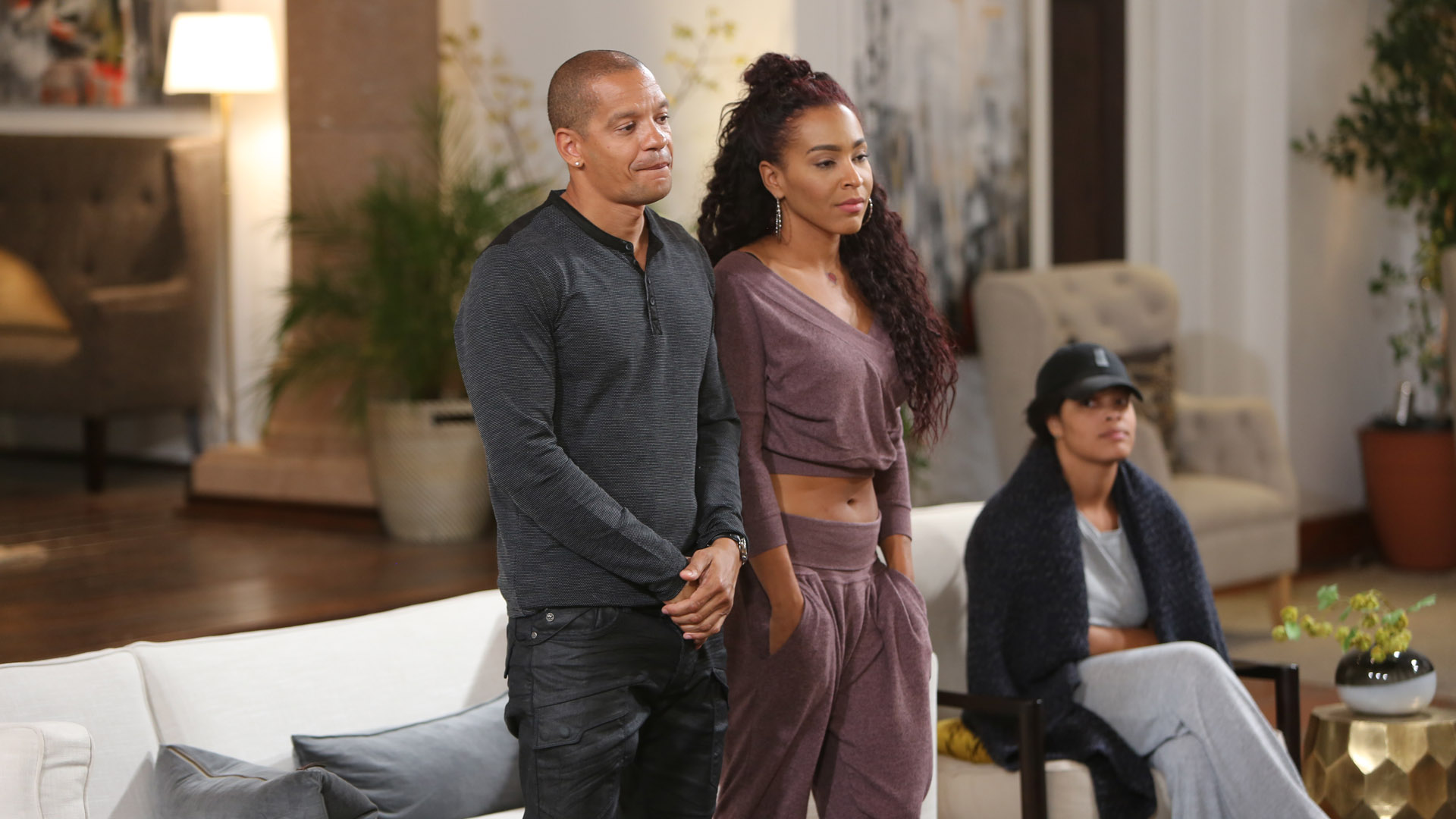 And, her question wasn't easy. If she lied, no doubt Peter would have been out!
QUESTION: Amina, have you cheated on Peter since you've been married?
ANSWER: No.
RESULTS: No Deception Indicated.
If you can't tell yourself the truth, that makes it impossible to tell it to your partner.
Luckily for Judge Lynn Toler, Dr. V. and myself, we're old pros at this, so we know exactly how to help our Boot Campers get to the heart of their truth. We didn't have that problem with Amina. Her truth is obvious. The big question WE have for her is 'why'? Leave together, or go separate ways? What's her truth about that? We'll find out next week!
Tune in to the season finale of Marriage Boot Camp Friday at 9|8c, and check back here to find out who Dr. Ish crowns as the last Boot Camp MVP of the season!
Tamar is known for frequent changes to her hair game, and this week's episode of Tamar & Vince was no exception. The R&B diva showed off five different styles this week, and WE want to know which look gave you your life.
Tamar has been feeling her braids lately, and WE can see why! Whether she's wrapping them up in a headscarf or wearing them down, WE can all agree that this is a good look for her!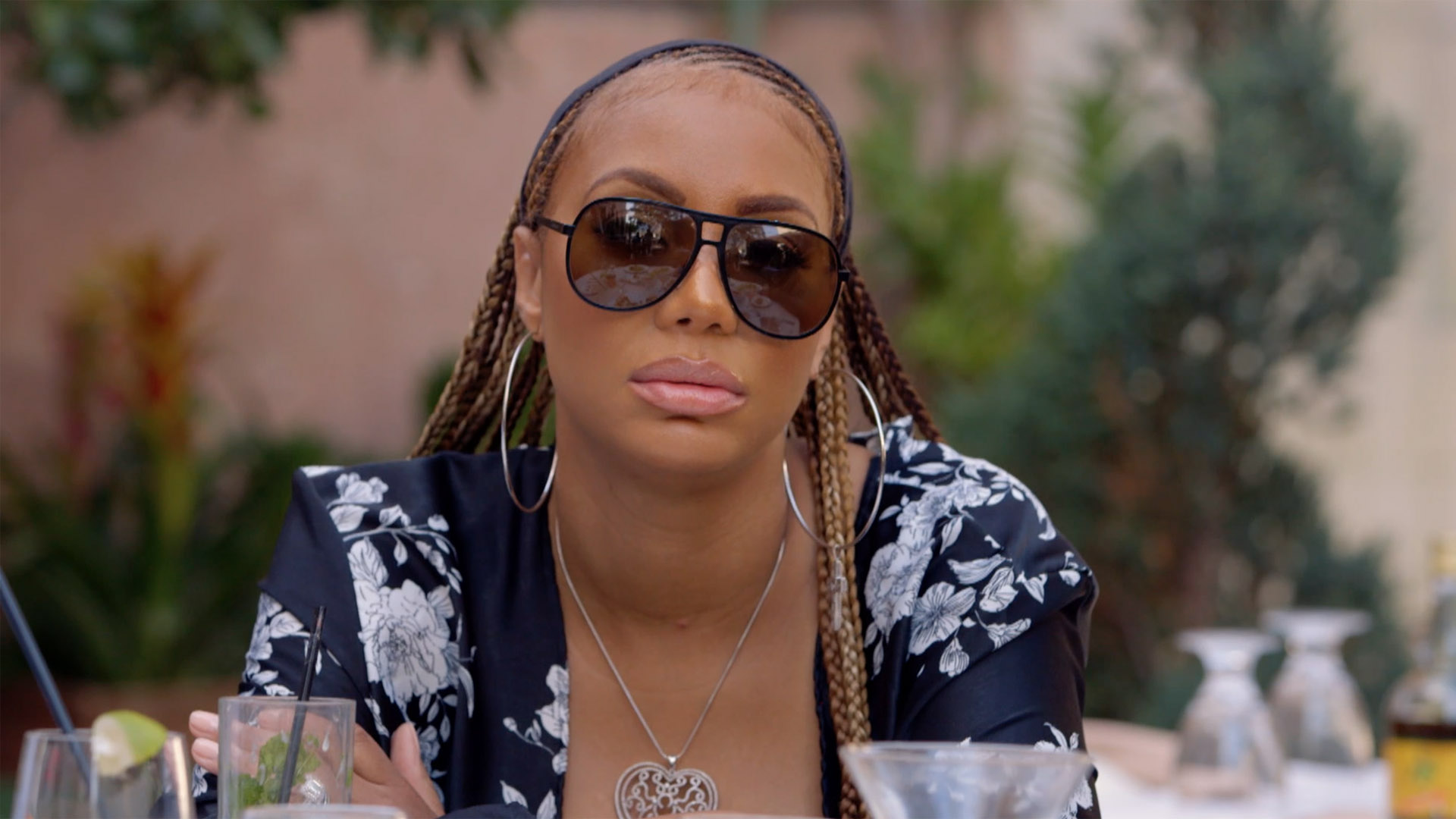 The R&B diva traded in her braids for some beach waves before heading out with Vince for some much-needed conversation.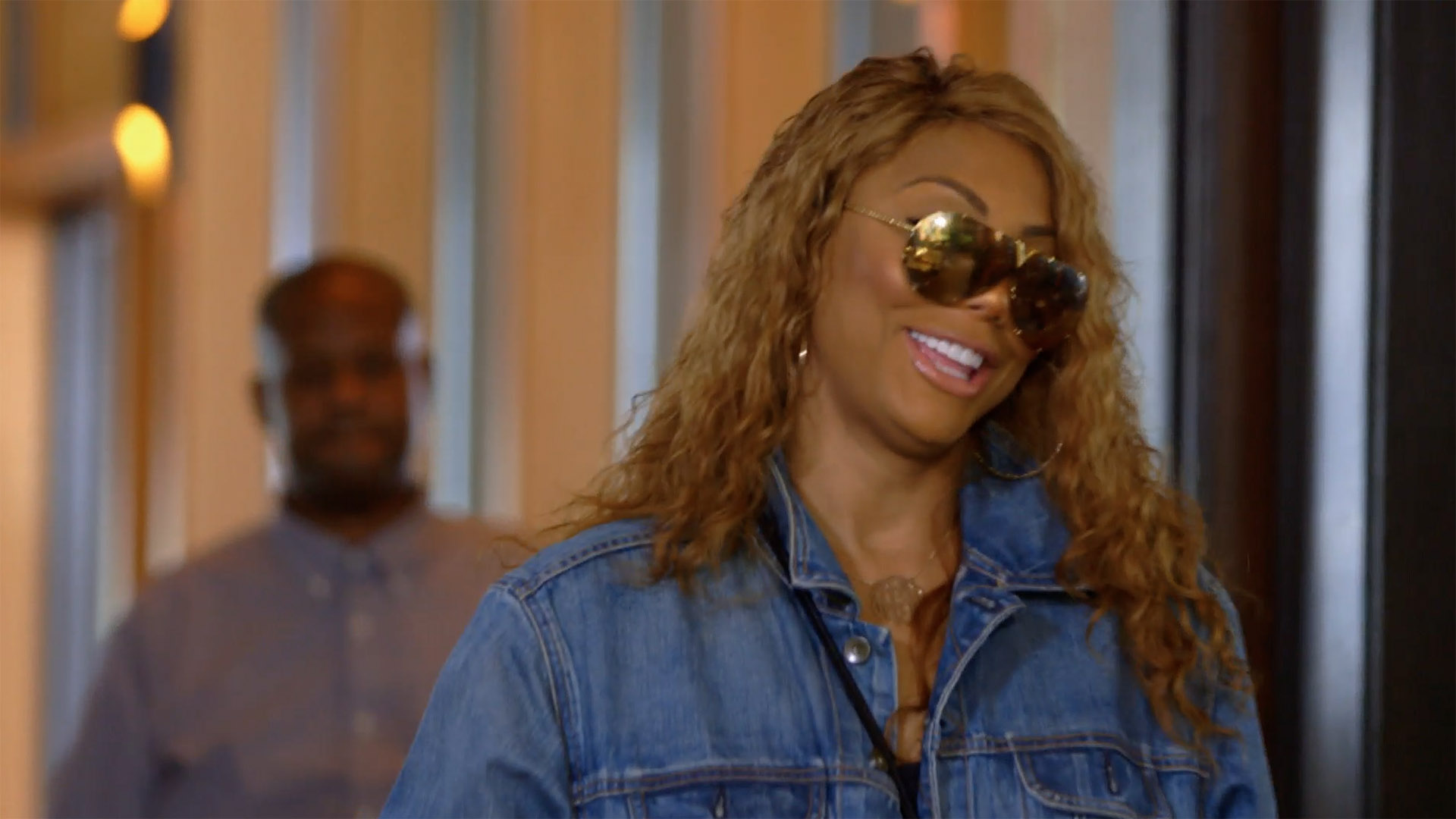 She switched it up again and went with this silky, honey blonde wig with bangs during her visit to James' studio.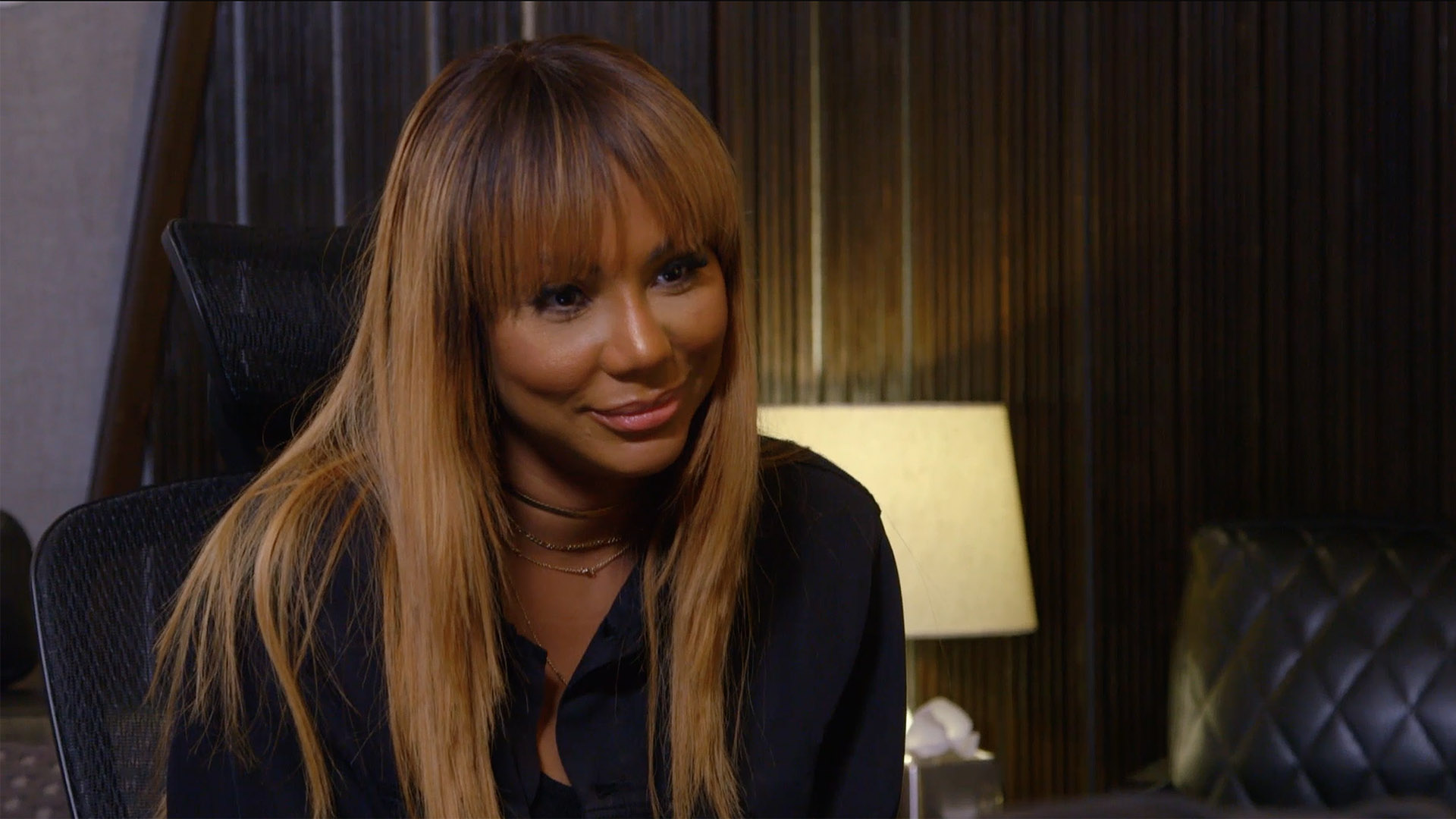 For lunch with her dad, Tamar took her locks to the next level with this super blonde style that gives us all blowout goals.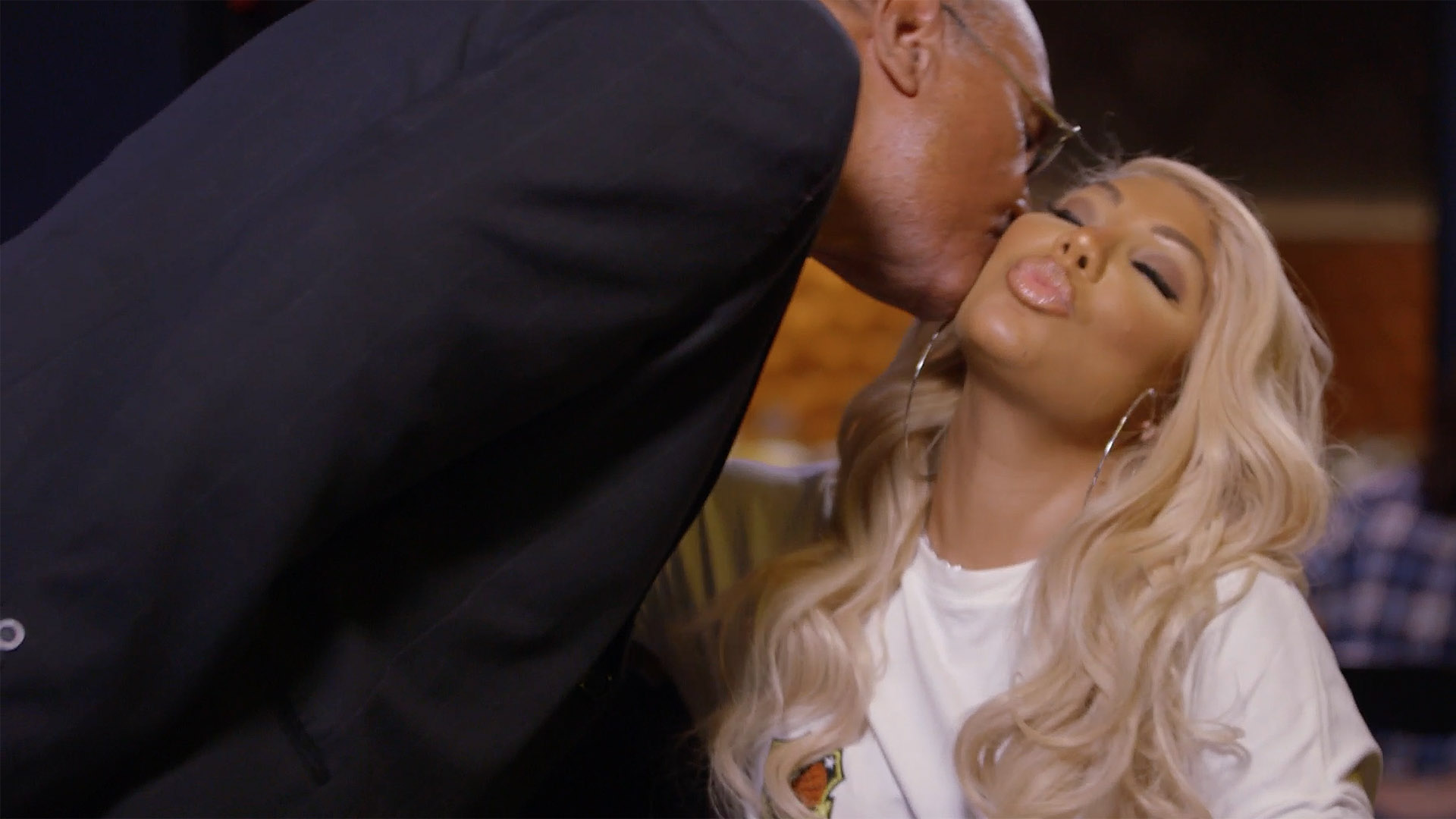 Tamar shocked us all this week (in the best way possible, of course!) when she hit the confessional in this sophisticated, shoulder-length, dark wig. WE love seeing her change things up!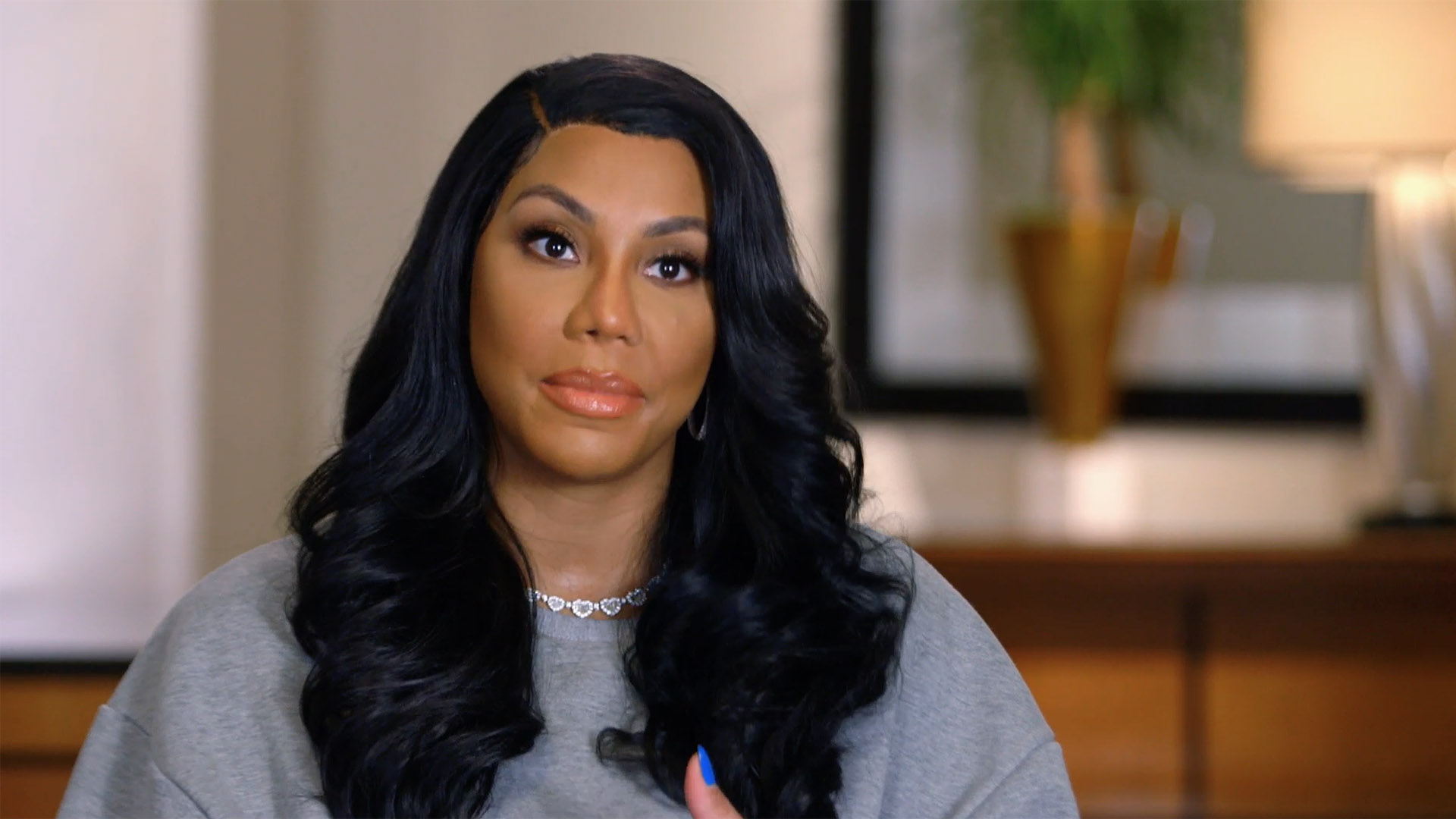 So, which was your favorite?
Don't miss all-new episodes of Tamar & Vince, every Thursday at 9/8c, then come back here and weigh in on her best looks of the week!
The Braxtons basically spent this week showing us mere mortals how glam is done, and you can bet that WE took notes! Here are some of their best looks from this week!
Tamar took a short break from a meet and greet on her Great Xscape Tour to turn up with friend Tamika Scott.
She may have her own glam squad, but Toni doesn't need much in order to turn heads.
Toni changed things up this week when she met up with celebrity henna artist Deepali Deshpande.
Traci, Evelyn, Trina and Towanda were mother-daughter goals at this year's 27th annual Divas Simply Singing.
LOOKING GOOD, LADIES!
Check back here each week to keep up with the best moments and best styles from your favorite R&B family!
Tis' the season, and WE are really getting into the holiday spirit! For every Braxton, Kendra, and Mary Mary fan, here's a compiled list of this year's must-have items for the WE tv fan on your list!

Erica Campbell recently attended (and performed at) Oprah's gospel brunch, which celebrated the launch of her newest book The Wisdom of Sundays. Order the book here!
And, if you want to give more than just a book, you can pre-order the companion, The Wisdom Journal, here.

EVERYONE needs a copy of Tamar's final album, "Bluebird of Happiness" in their stocking this year! You can order the album here!
And of course, no one's Christmas music collection is complete without "A Braxton Family Christmas!"

L.A. Hair star Kim Kimble has been developing an array of hair products that her clients are swearing by! With their accessible price points, WE think these would make the ultimate stocking stuffers!

WE think some of the best gifts come in the form of experiences, so of course, tickets to Kendra's Vegas show, "Sex Tips for Straight Women From a Gay Man," is the perfect present for the BFF in your life (if you're in Sin City, of course)! Get tickets here!

If there's anything WE've learned from watching Marriage Boot Camp, it's that relationships require hard work! This year, you can give the Boot Camp fan in your life words of wisdom straight from the stars of the show! WE think "Making Marriage Work: New Rules for an Old Institution" by Judge Lynn Toler and "Bad Advice: Get Past the "Inspirational" Wisdom That Holds You Back and Unlock Your Inner Awesome" by Dr. V would make perfect stocking stuffers!

WE tv's ultimate wedding planner has launched an exclusive (and reasonably priced!) collection at Michael's Craft Stores. His new decor can add the perfect touch to your wedding OR home! Shop the collection here.
WE wish you happy shopping this holiday season!
Hockey, ice skating, and birthday cake makes for a great birthday party! Kendra on Top star, Kendra Wilkinson celebrated her son, Hank Jr.'s 8th birthday over the weekend and it looked so cool, literally!
Kendra took to Instagram to post some pics of the festivities.
First up for the birthday boy was a hockey game during intermission of the L.A. Kings game. Hank scored a goal! Talk about a winning birthday gift!
Hank went hard in the paint for the goal!
After Lil' Hank hit the goal, he did an interview!
Looks like Hank Jr. had a great time with family and friends. From birthday cake to pizza and soda, Lil' Hank had it all!
His little sister Alijah even got in on the action by donning a pair of ice skates with Kendra, Jessica Hall, and Sophie!
WE want to wish Hank Jr. a very happy 8th birthday!
Through the crowds and chaos you took a plane, train, automobile and you finally made it home for the holidays, now the real challenge begins…
TFW your aunt asks why you're still single.
TFW someone steals the last dinner roll.
TFW you stole the last dinner roll.
TFW you're holiday shopping but you walk out with mostly gifts for yourself.
TFW you and your pants aren't on the same page.
TFW your fav family member arrives.
TFW they spill all the family drama tea you've been missing.
TFW you realize you've worn the same thing for a full 24 hours.
TFW you have to listen to that family member's uncomfortable oversharing.
TFW the anxiety of returning to work hits you.
TFW you made it through the holidays without getting involved in (almost) any drama.
WE wish you HAPPY HOLIDAYS and a WONDERFUL NEW YEAR!
This season, WE are calling on Dr. Ish to tell us which Boot Campers are rising to the top and succeeding during their two weeks at the mansion. Here's what he had to say about season 9, episode 8, 'Playing With Fire.'
Some journeys are easy. Some aren't. The journey to your local mall. Easy. The journey to your favorite restaurant. Easy. The daily journey to your job. Doable. The journey to and through Marriage Boot Camp. Hard. In every way. We intentionally put our Boot Campers under a strenuous schedule of emotional and physical stress in order to get them thinking, feeling, doing and ultimately, expressing their truth. And, the truth hurts. Javi felt that this morning, this afternoon and tonight.
For gutting it out and staying in the game, Javi is this week's Marriage Boot Camp MVP!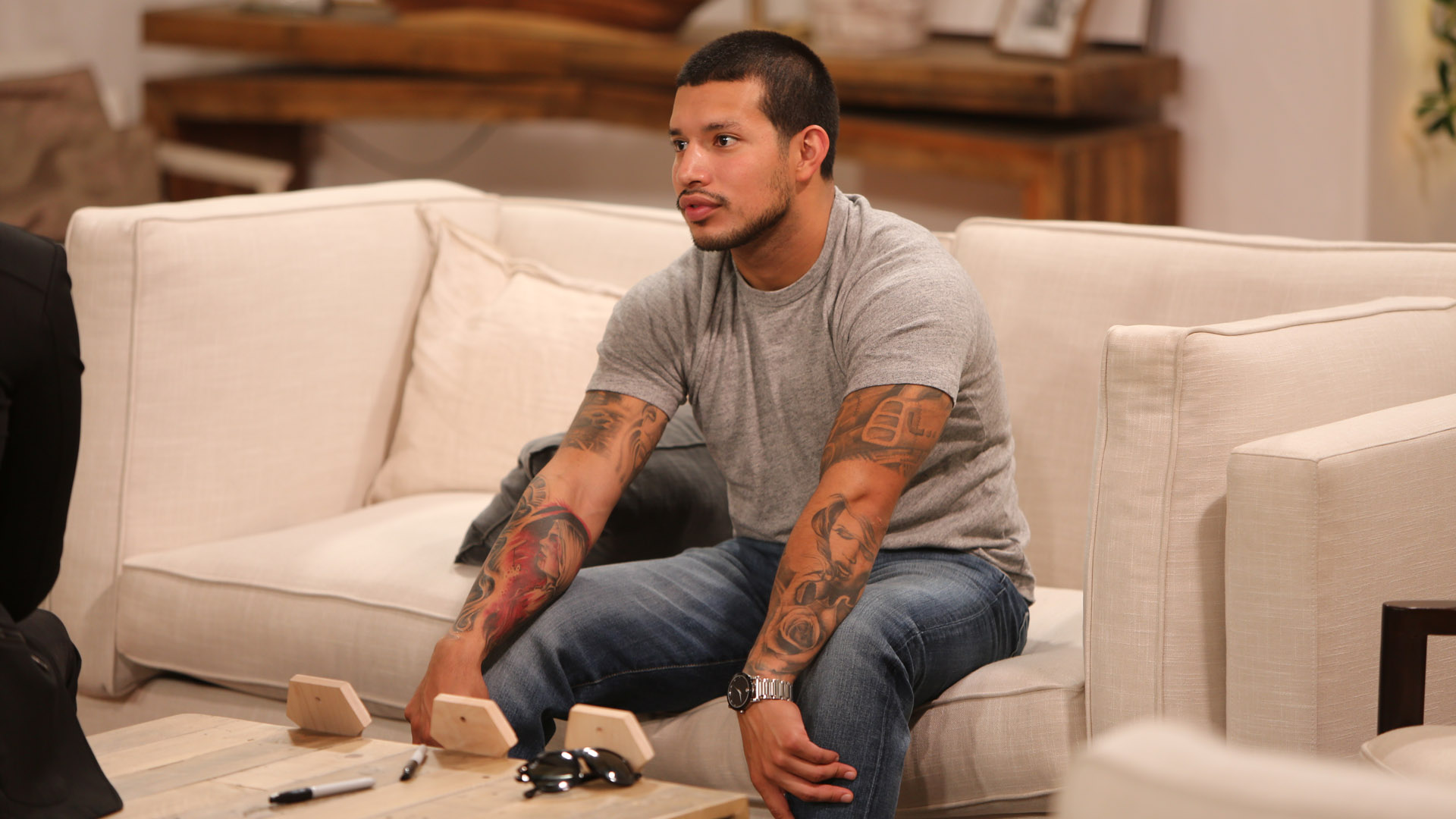 9a.m. – Fight. All through Boot Camp, Javi has been going to bed hurt and waking up angry. Bad combination. Javi and Kailyn take their coffee black…with two lumps of threats. When the love fades, sometimes the anger is the only thing you have left to hold on to. But instead of turning tail and running like he had previously done, he stayed in the game.
2 p.m. – Breakdown. First we break our Boot Campers down, then we build them back up. Javi had a critical breakdown today during Dr. V. and I's 1 on 1 with him and Kailyn. He finally expressed his truth that he isn't over her and it hurts, and for the very first time in Camp, Kailyn actually heard him! They used one of the Rules of Engagement – L. U. V. – Kailyn listened, she understood and she validated where he was coming from. And wow, what a difference it made heading into our evening drill!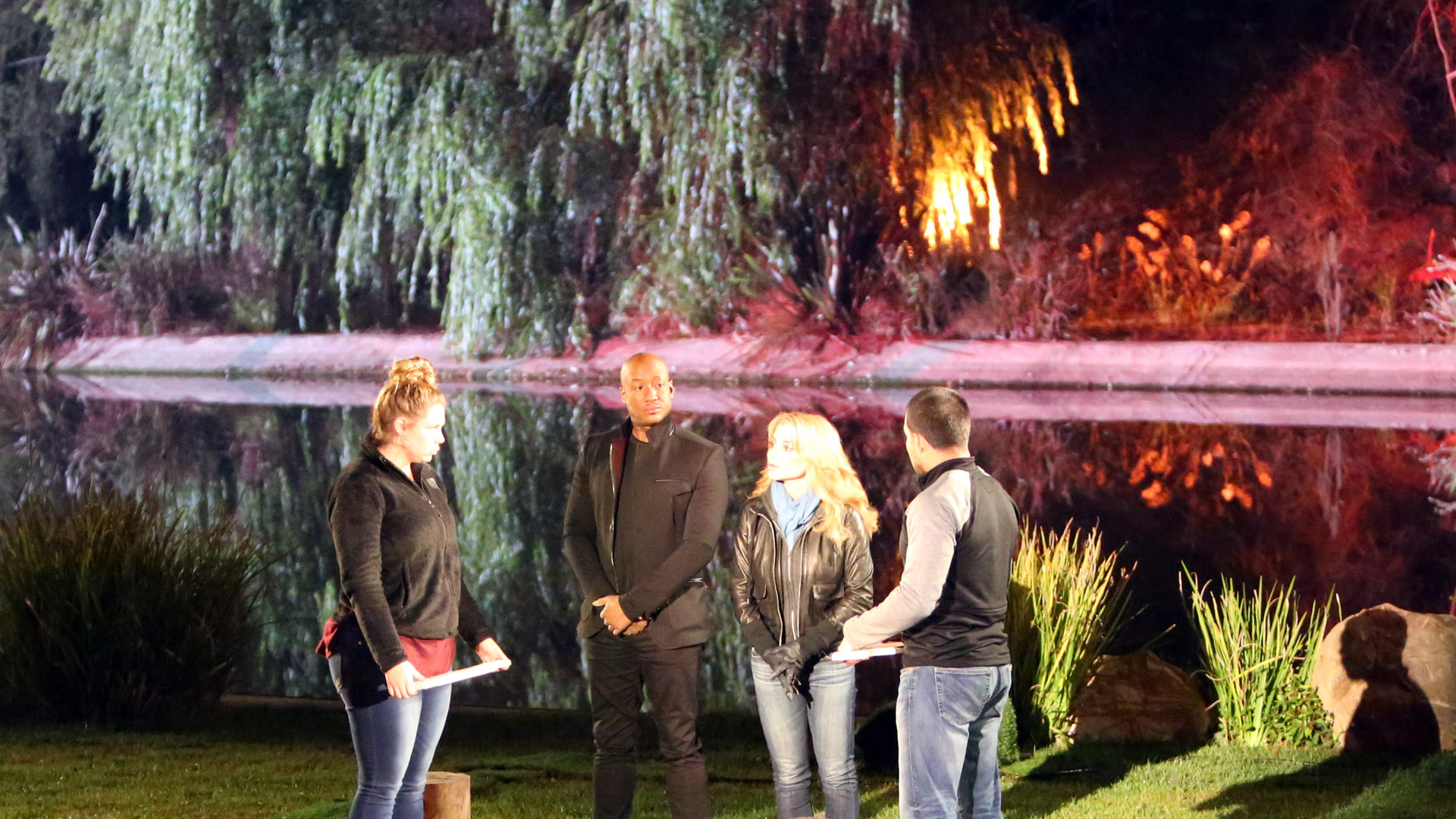 9 p.m. – Breakthrough. The way Javi stood and heard Kailyn's truth about what she hated about herself and accepted the role he played in her feeling some of those things was amazing! The word on his paddle said it all, 'Validate'. Most times, that's enough.
When we start to hear our Boot Campers using our words and phrases while they're using the tools, we know the Boot Camp process is working! Last week, they stared down their external demons and this week they sent their internal demons up in flames. And, what a beautiful blaze it was! Great job Javi, proud of you! Now keep going!
Tune in to an all-new episode of Marriage Boot Camp Friday at 9|8c, and check back here to find out who Dr. Ish crowns as the next Boot Camp MVP!
It was another tense episode of Tamar & Vince, but the one thing that breaks up all of that tension? Tamar's style. Seriously, WE can't get enough! Here are some of her top looks this week. Take our poll and let us know which was your favorite.
Tamar and Vince may be going through it, but that didn't stop Tamar from whipping up some of her famous strip club lamb chops for Vince and his friends. WE need to know where we can find Tamar's black and white striped dress which she expertly paired with a black headband and her signature hoops. And, can WE please talk about the cross she was wearing IN HER BRAIDS!? Tamar's decision to accessorize her hair gave us major style goals!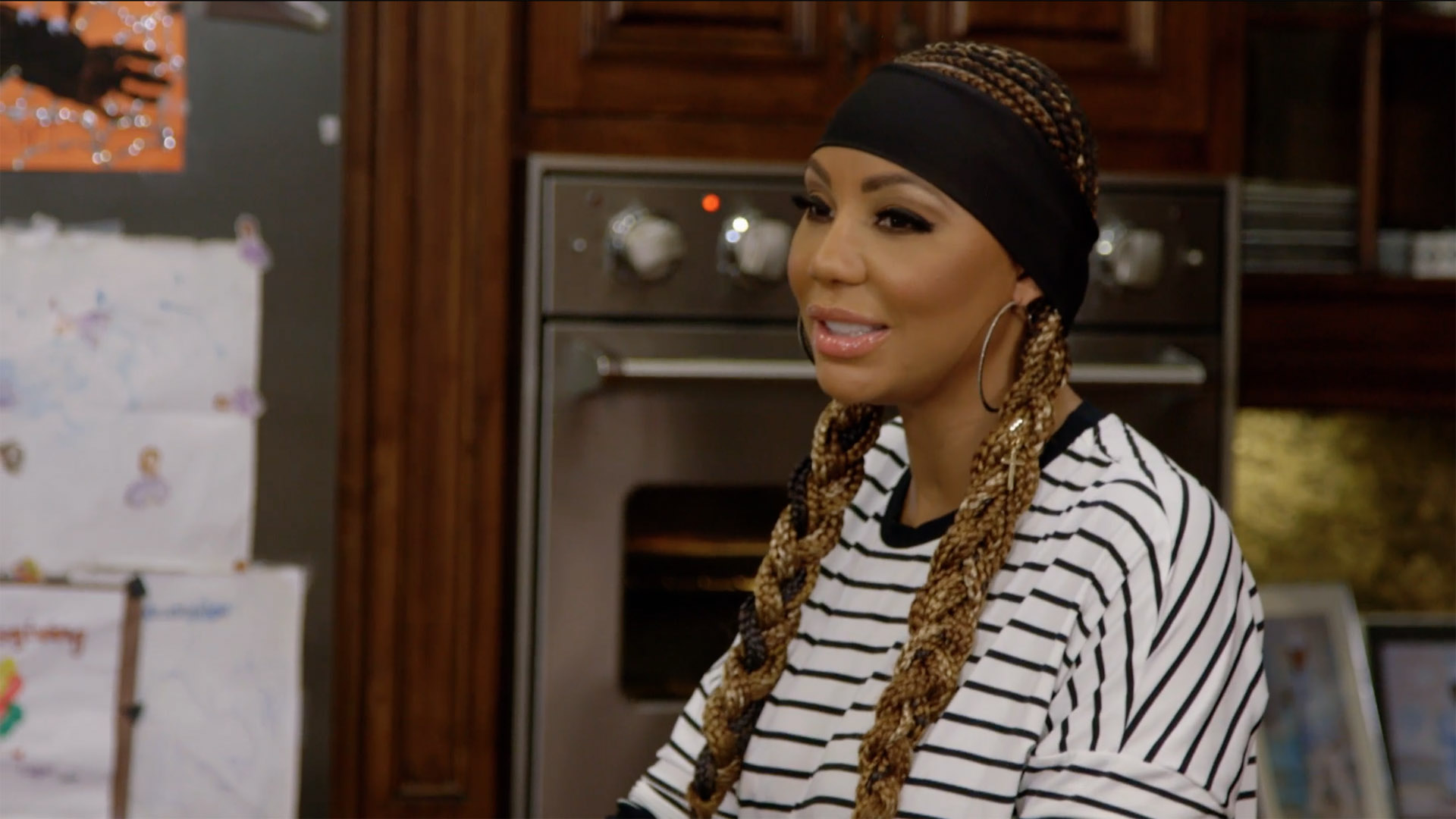 After losing over 100 pounds, Vince has been exploring the idea of skin removal surgery, but Tamar isn't having it. She's confident that there's a safer alternative, and showed up to the doctor's office looking effortlessly chic in ripped jeans with a long army green jacket over a fitted black top. Her red lips matched the shirt she had tied around her waist and the soles of her ankle boots. This is a look WE will definitely be adding to our closet!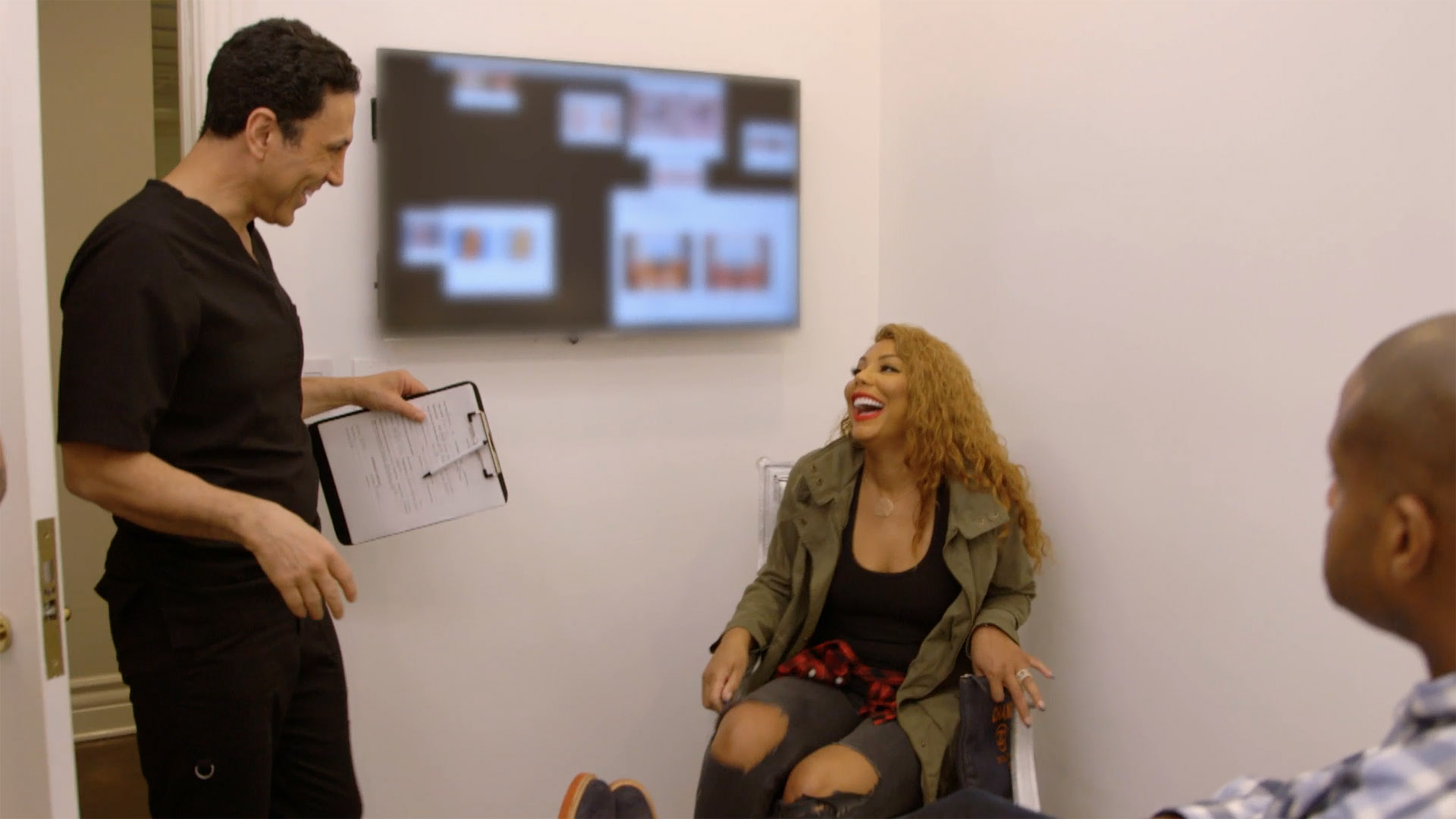 Don't miss all-new episodes of Tamar & Vince every Thursday at 9/8c! Then come back here and let us know which of Tamar's looks gave you life.
WE freaked out when Pumpkin announced her pregnancy, WE lost it when WE found out the gender, but now WE have completely gone off the deep end because Pumpkin's little pumpkin is HERE! And, WE have exclusive pictures of the newest member of the Shannon family and they are pure cuteness!
Lauryn 'Pumpkin' Shannon gave birth to a baby girl on December 8, 2017 at 5:01am. Together, Pumpkin and her fiancé, Joshua Brandon welcomed ELLA GRACE EFIRD, weighing in at 7lbs., 14 oz. and measuring 20 inches!
Pumpkin took to IG on Friday to share the amazing news, saying "Today at 5:01am me and josh officially became parents to a precious 7lb 14oz baby girl. Everyone meet Ella Grace Efird❤️👶🏻"
Pumpkin shared the first pictures of baby Ella with us and WE are crying!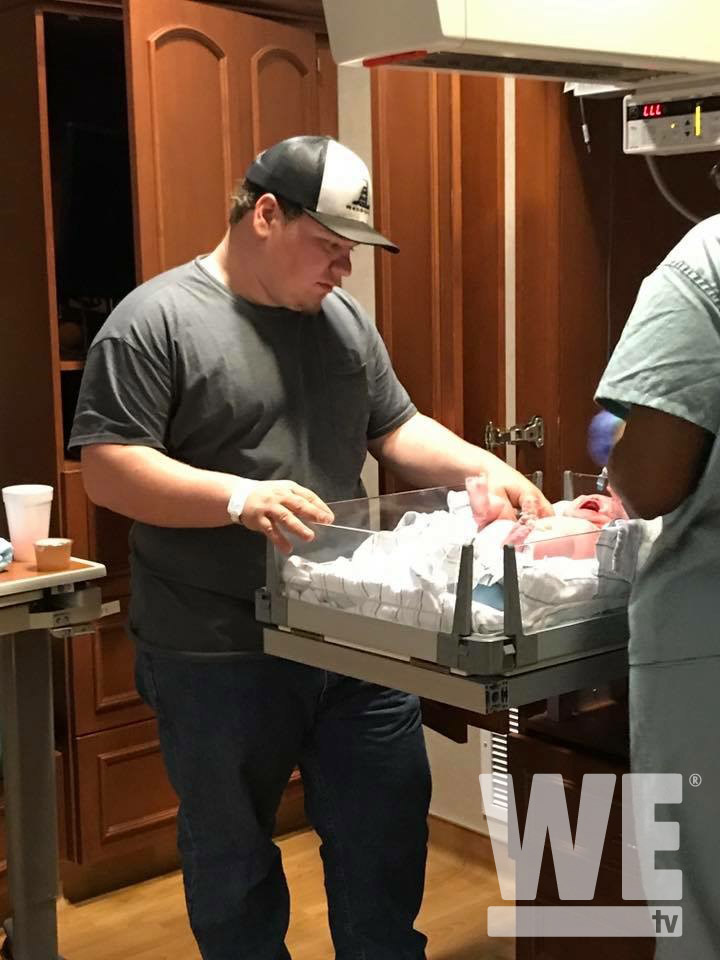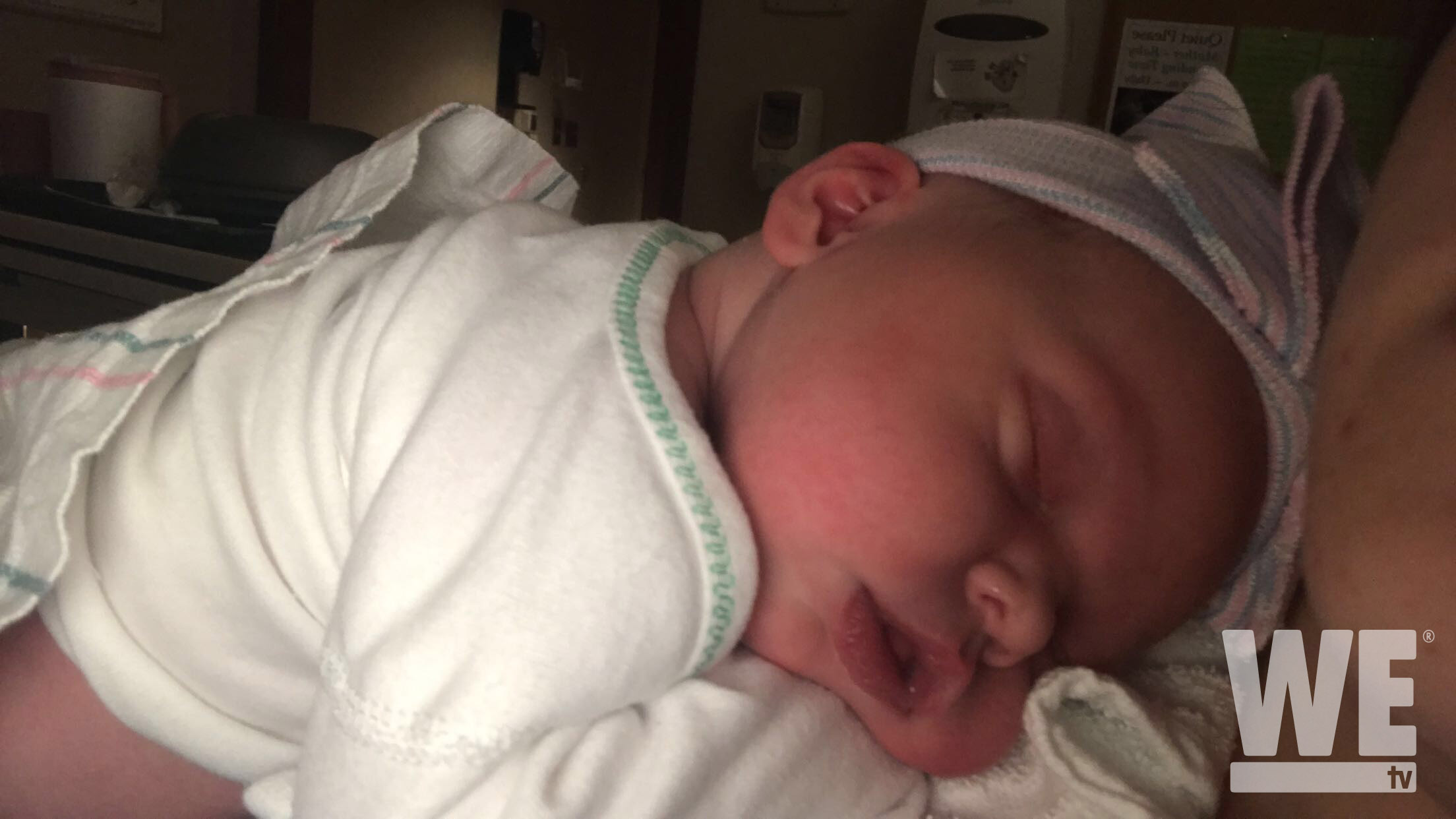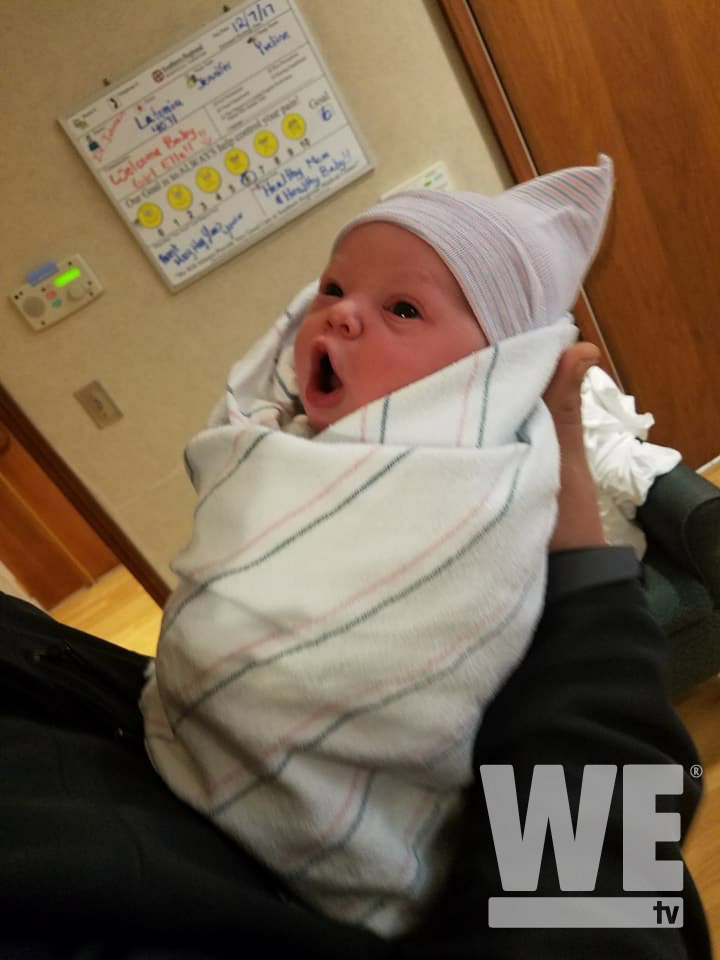 Welcome to the world Ella Grace and congratulations Pumpkin and Josh!
Now only one question remains, is the world ready for another Pumpkin? Only one way to find out! See her pregnancy journey when Mama June: From Not to Hot returns January 12 at 9|8c!
WE are only one week into December, but it looks like the Braxtons will be ending this year on a high note! Between birthdays, new albums, tours and amazing style choices, they never cease to amaze us. Here are some highlights from this week.
Trina turned 43 and WE can't believe how good she looks! Happy birthday, Trina!
Thanks to her social media-savvy family, WE learned that Trina has a few hidden talents that we're dying to see and hear! Who knew she could play the spoons!?
And, WE would love to see her finished masterpiece.
Toni's son, Denim, turned 16 this week and celebrated with friends. WE love watching him grow up!
Tamar has been working hard while on her Great Xscape tour and she took the time to show some appreciation for her fans support!
WE've been covering Tamar's style on Tamar & Vince, but now WE need to talk about her tour outfits, because they are on point!
Don't miss a beat when it comes to the Braxtons. Check back here each week for updates on your favorite WE tv family!