WE love Mama June and her family, but sometimes it's just hard to understand what everyone is saying. Check out some of the country grammar WE've translated from last Friday's episode!
Pumpkin: "I swear to god if you say my mama's house, I'm gonna slap you into next week"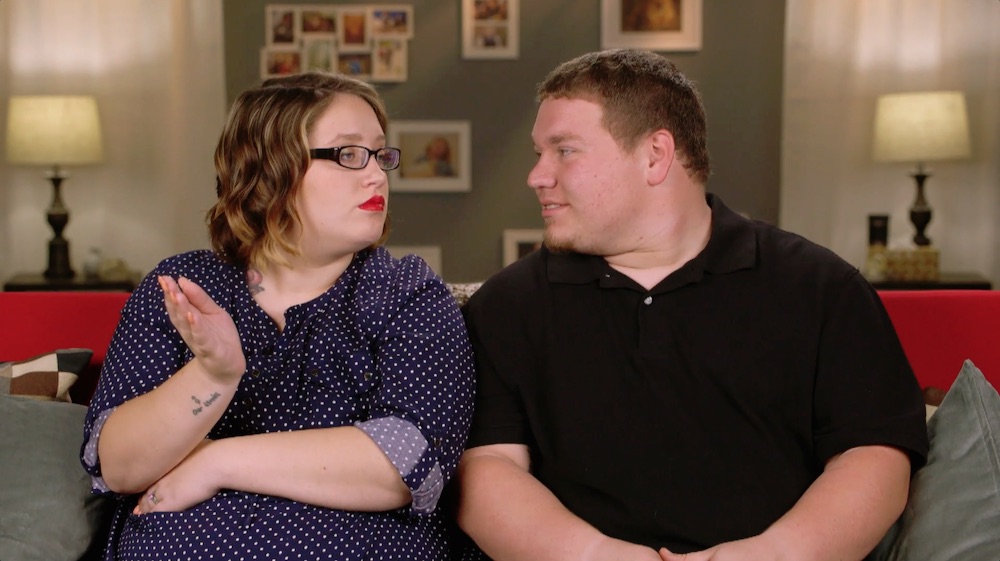 Translation: I am adamant that if you persistently suggest that we move back into to my mother's house, I will have to physically injure you.
Josh: "Sometimes ya'll just gotta let sh*t go"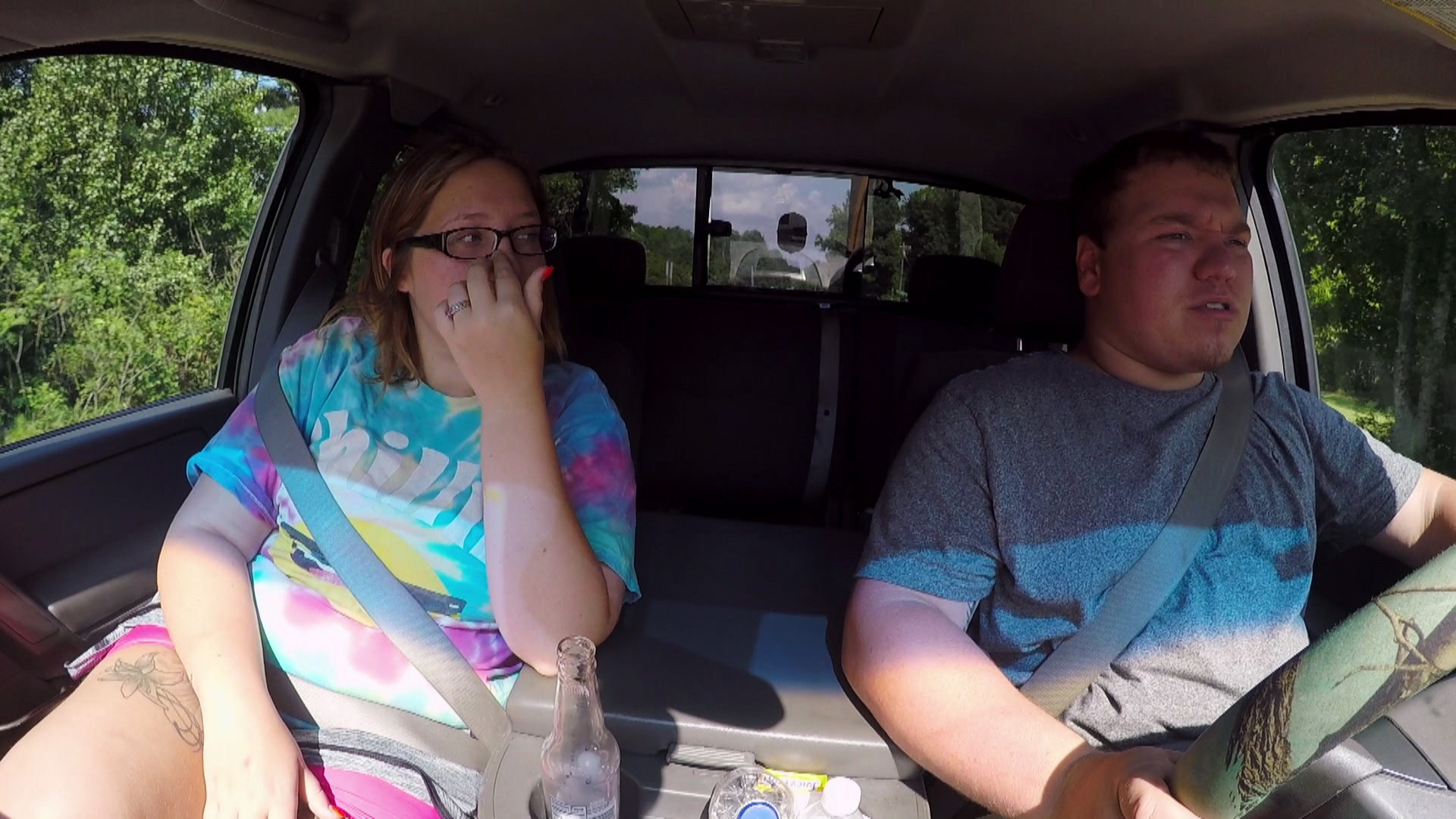 Translation: Don't hold these grudges too long, especially against your mother.
Sugar Bear:"I'da call five time ain't nobody answer the damn phone, and I'da left two dirty messages."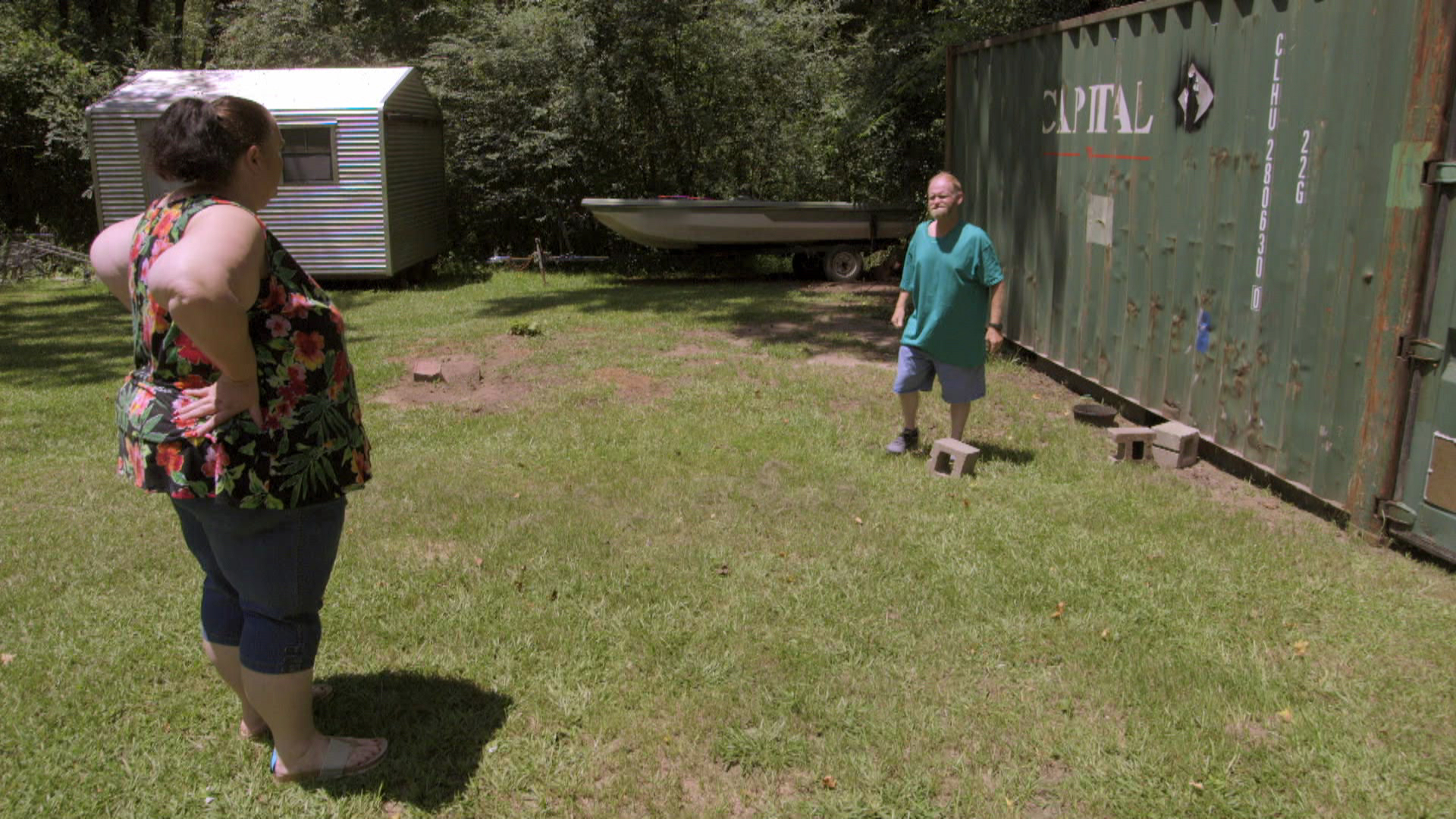 Translation: I have attempted to call June in order to speak with Alana 5 times already, however nobody has answered the phone. This caused me to get upset and leave two messages where I spoke rudely and inappropriately.
June: "It's always been me, you, and Alana, but we've always made it. So now it's time for your fat a$$ to move back to the house."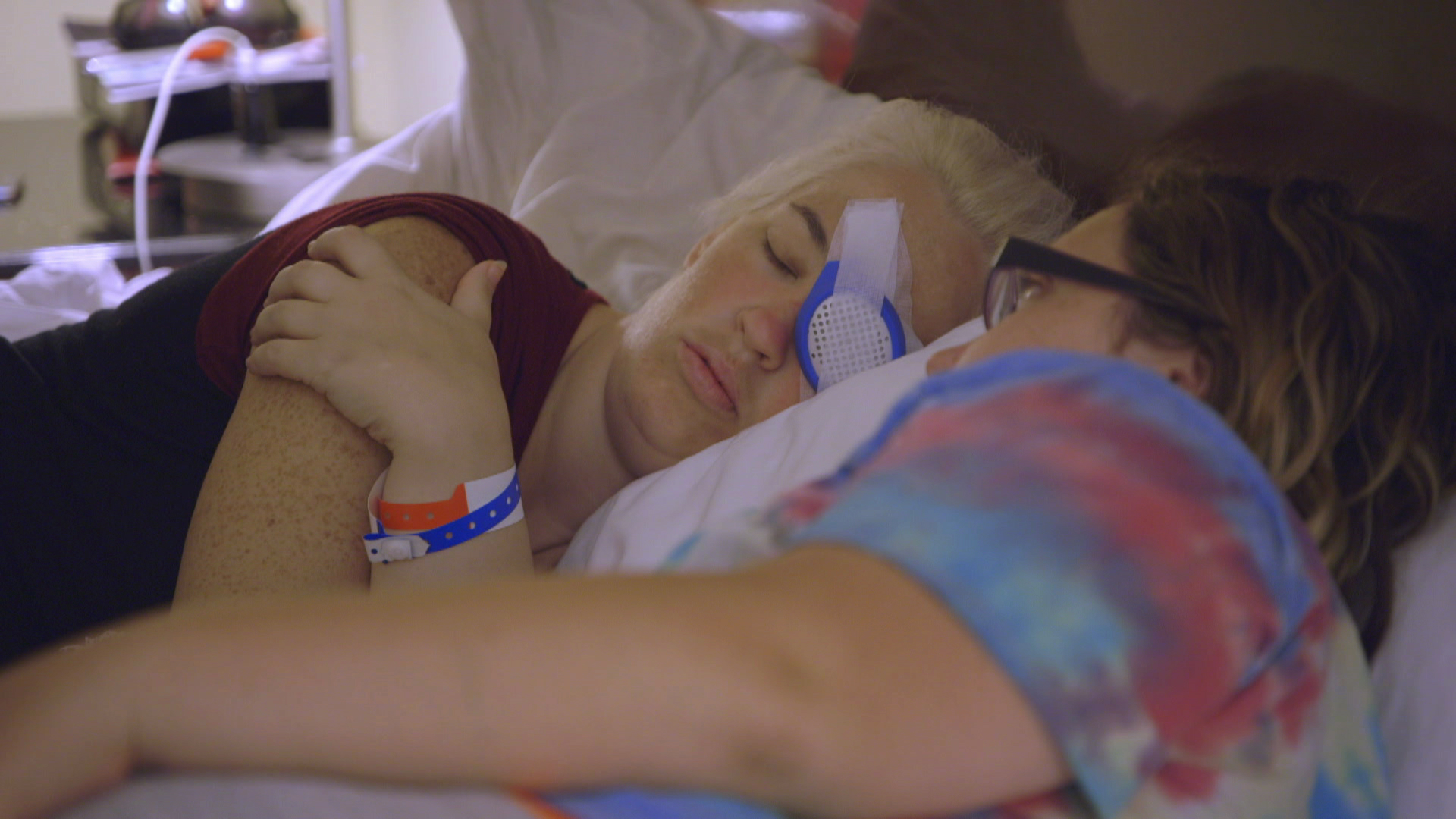 Translation: The three of us will always be family, and no matter the challenges we have always made it through together. Therefore, it is now time for us to put aside our fight and for you (Pumpkin) to return home.
June: "Here we go again, Sugar Bear in anger land, Bitter Bear."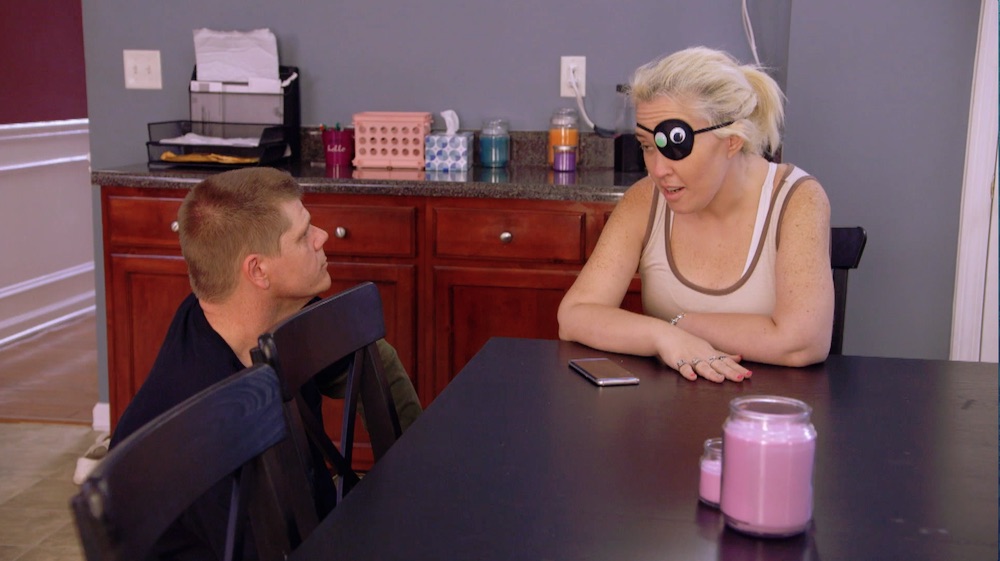 Translation: Once again, Sugar Bear's anger has reared its head. It would be much more appropriate to call him Bitter Bear rather than Sugar Bear."
Alana: "As usual all the adults in my life can't get their lives together, so I have to fix everything."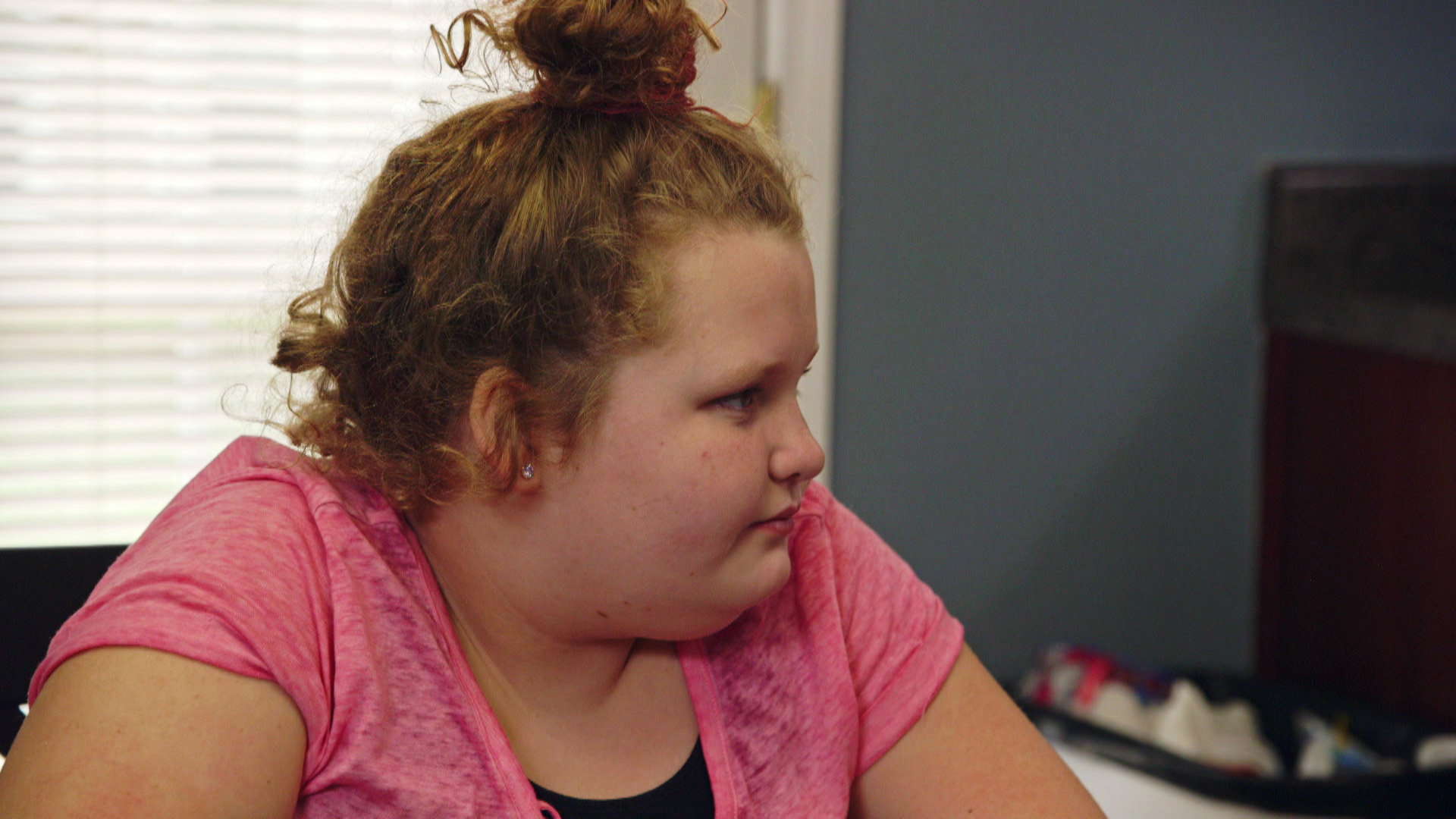 Translation: It is quite typical that those people in my life who are supposed to be grown up adults act immaturely and cannot solve issues in our lives, therefore it is left up to me to remedy everything.
WE can't wait to see what other crazy country grammar is coming this season, don't miss a second of it on Mama June: From Not to Hot, Friday at 9|8c!
Garrett finally popped the question on Johnna's birthday. The long-awaited proposal and big ring was everything Johnna had hoped for. Except, when she broke the news to her dad, he wasn't exactly ecstatic. Johnna's dad says she has always sought instant satisfaction her entire life and that he's had enough of it. In his opinion, Garrett only just got out of prison and Johnna is pressuring him to meet her at the altar way too soon. Now, Johnna might be second-guessing Garrett's motive behind the proposal altogether.
Is it a crime to question your fiance's motives?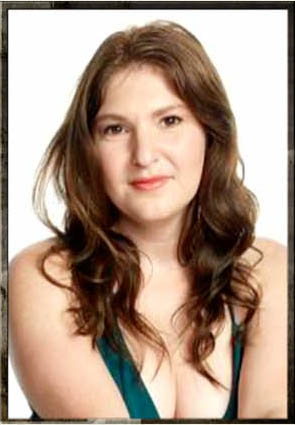 NAME: Johnna
CHARGES: Pressuring Garrett to put a ring on it, then questioning his motives
PLEA: Slightly guilty, but mostly happy
SENTENCE: 'Til death do us part
POLICE REPORT:
Since Garrett's been out, Johnna has been asking for her engagement ring
Now that Garrett caved and popped the question, Johnna's on a full spiral with wedding planning and hasn't eased up on Garrett at all
Johnna's dad wasn't pleased to hear about the engagement and the rush to the altar
Johnna's a total daddy's girl and he got into her head when he told her that she's putting too much pressure on Garrett and rushing their relationship status
Johnna went to Garrett's job and questioned his motives for proposing to her; she's not sure he's fully committed or if he gave her the ring to shut her up
Garrett maintains he proposed because he loves Johnna very much
Is it a crime for Johnna to question Garrett's motives for marriage? Watch Love After Lockup Fridays at 10|9c to see it all go down!
When Alla bailed on the interview James set up for her at a modeling agency, she claimed she didn't feel well, citing that she's possibly pregnant. The worries were chalked up to a false alarm when Alla took a pregnancy test and the results were negative. Yet, Alla's sickness persisted and James was blind to all of the warning signs to the true cause. That was, until he saw his biggest fear come to life right in front of him.
Will James be able to cope with Alla's relapse?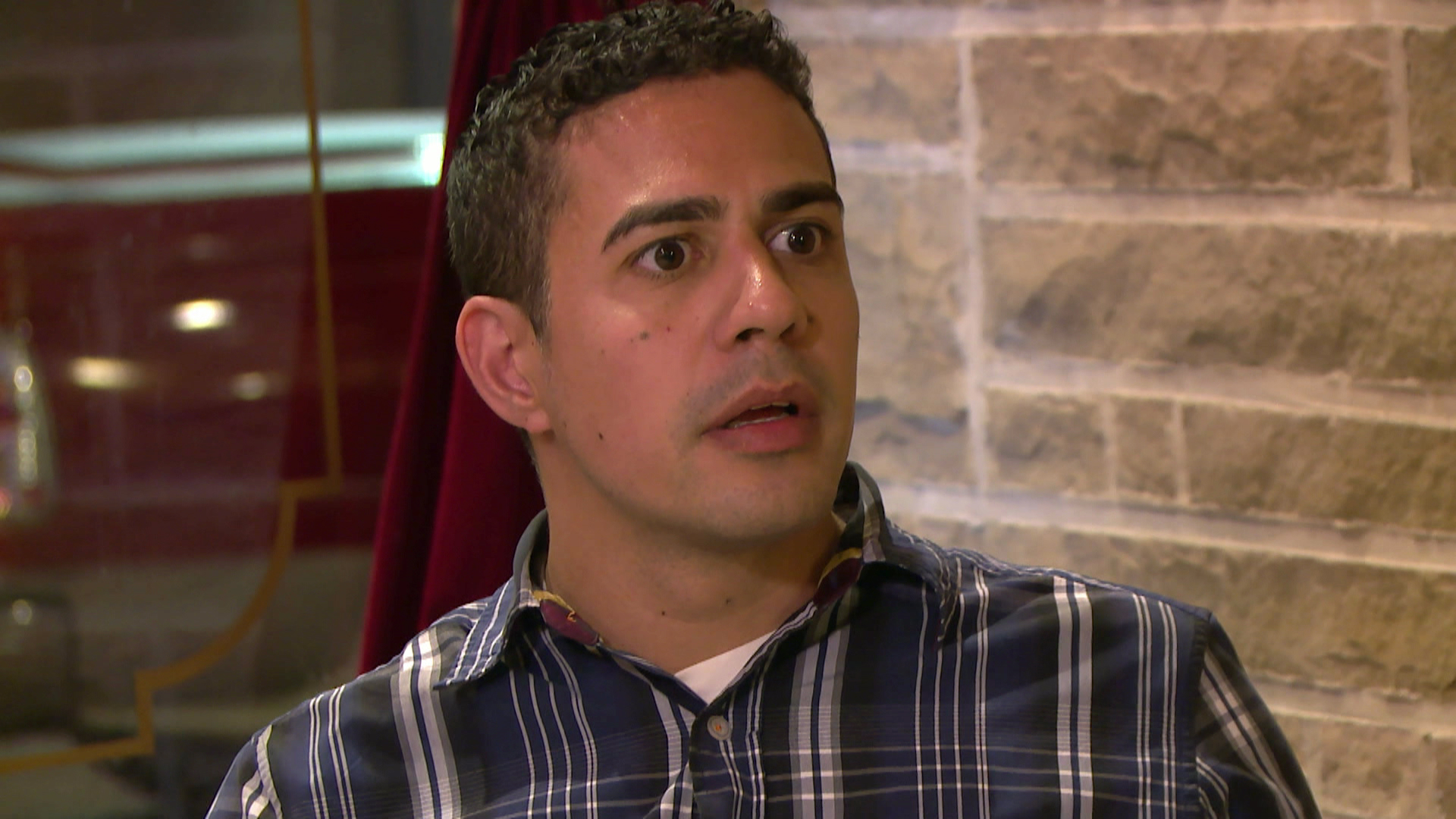 Let's breakdown the warning signs James missed:
ALLA'S CHARGES
Alla was sent to prison for criminal possession of heroin. In addition to selling the substance, Alla was also a user. When it comes to drug use and addiction, many individuals struggle upon prison release to avoid a relapse if the proper precautions aren't in place.
BLINDED BY THE BRIGHT SIDE
James is a self-professed romantic and believes that love conquers all. When the pregnancy scare came about, it never occured to James that the reason she wasn't feeling well could have been associated with drug use. When his best friend, Chris, put the idea in James' head, he was extremely defensive and confident that there was no way Alla was using again.
THE SCARY TRUTH
James comes home to find Alla laid out out the bathroom floor, breathing heavily and panicked. He then offers to call her an ambulance because he suddenly realizes that Alla has taken drugs and relapsed.
Watch Love After Lockup Fridays at 10|9c to find out if James can face the reality of Alla's relapse.
New York's Newest Attraction Celebrates Centuries of Outrageous Bridal Behavior!
New York City is home to some of the world's most renowned museums and now there's a new one coming to town. One that will appeal to tourists and locals alike, and anyone – groom, friend or family – who's participated in or witnessed the high-stakes, high-tension ritual of wedding planning. It's the Bridezillas Museum of Natural Hysteria, an expansive, free of charge, Instagram-worthy attraction opening Friday, February 23rd at 4 Times Square, on Broadway between 42nd St and 43rd, was created by WE tv to mark the reboot and return of one of reality TV's pioneering series, Bridezillas, which premieres on Friday March 2nd at 10|9c.
WE tv's Bridezillas Museum of Natural Hysteria will be housed in a 3,000 sq. ft., street-level storefront at 4 Times Square. It is slated to include:
BRIDEZILLAS THROUGHOUT HISTORY

Gawk and awe at a gallery dedicated to the baddest B's in history, revealing how the oversized expectations and behaviors of famous brides like Adam's Eve, Nefertiti and Cleopatra set the template for generations of Bridezillas to come;
'ZILLA DID WHAT?

Come face-to-face with articles and artifacts chronicling bad bridal behaviors that seem too outrageous to be true, but are — from the hideous hairstyles, manicures and gowns imposed upon innocent bridesmaids, to the eyesore invitations and over-the-top wedding cakes, to news articles and social media chronicling when weddings end in brawls, lawsuits and other disasters;
CHANNEL YOUR INNER BRIDEZILLA

Lose yourself in a host of immersive, interactive attractions designed to allow frantic brides and tourists alike to scream, punch and vogue like a true Bridezilla, including the Rage-O-Meter Punching Bag; a Scream Booth and Cray-Cray Cranial Head Massagers, ones guaranteed to chill out the most manic Bridezilla or NYC tourist.
DO IT FOR THE 'GRAM

Remember and share your experiences by taking your own tacky bridal portrait at the Bridezillas Altar of Shame, while luxuriating in a bathtub of 'diamonds', being squashed under the massive sequined stiletto of a giant Bridezilla, and more!
WE tv's Bridezillas Museum of Natural Hysteria will be open to the public daily from Friday, February 23 – Sunday, March 4. Hours: Daily 11 am – 8 pm. Admission is free. Check out available dates here! And, don't forget to tune in for the return of Bridezillas, March 2nd at 10|9c!
Four famously dysfunctional families prove crazy is relative on the highly anticipated season 10 of "Marriage Boot Camp: Reality Stars Family Edition," premiering March 9th at 9|8c. But will the walls come crumbling down when the most explosive and dysfunctional relationships enter under one roof?
This season, "Teen Mom" OG star, Amber Portwood, her fiancé Matt Baier and mother Tonya are stuck in a vicious cycle of anger and tabloid scandals and enter Boot Camp as their last resort. Rapper Jim Jones arrives, stuck in between his Mama, Nancy and fiancé of 7 years, Chrissy Lampkin. "Real Housewives of Beverly Hills" wild child, Brandi Glanville, uncorks her rosé and unleashes her vices to get attention and acceptance from her embarrassed father, Guy. The mob is coming to blow the house down when Boot Camp veteran, Renee Graziano, and her sisters Jenn and Lana, descend upon the compound grounds with years of resentment and pent-up rage.
Amber Portwood, Matt Baier, Tonya Portwood ("Teen Mom OG")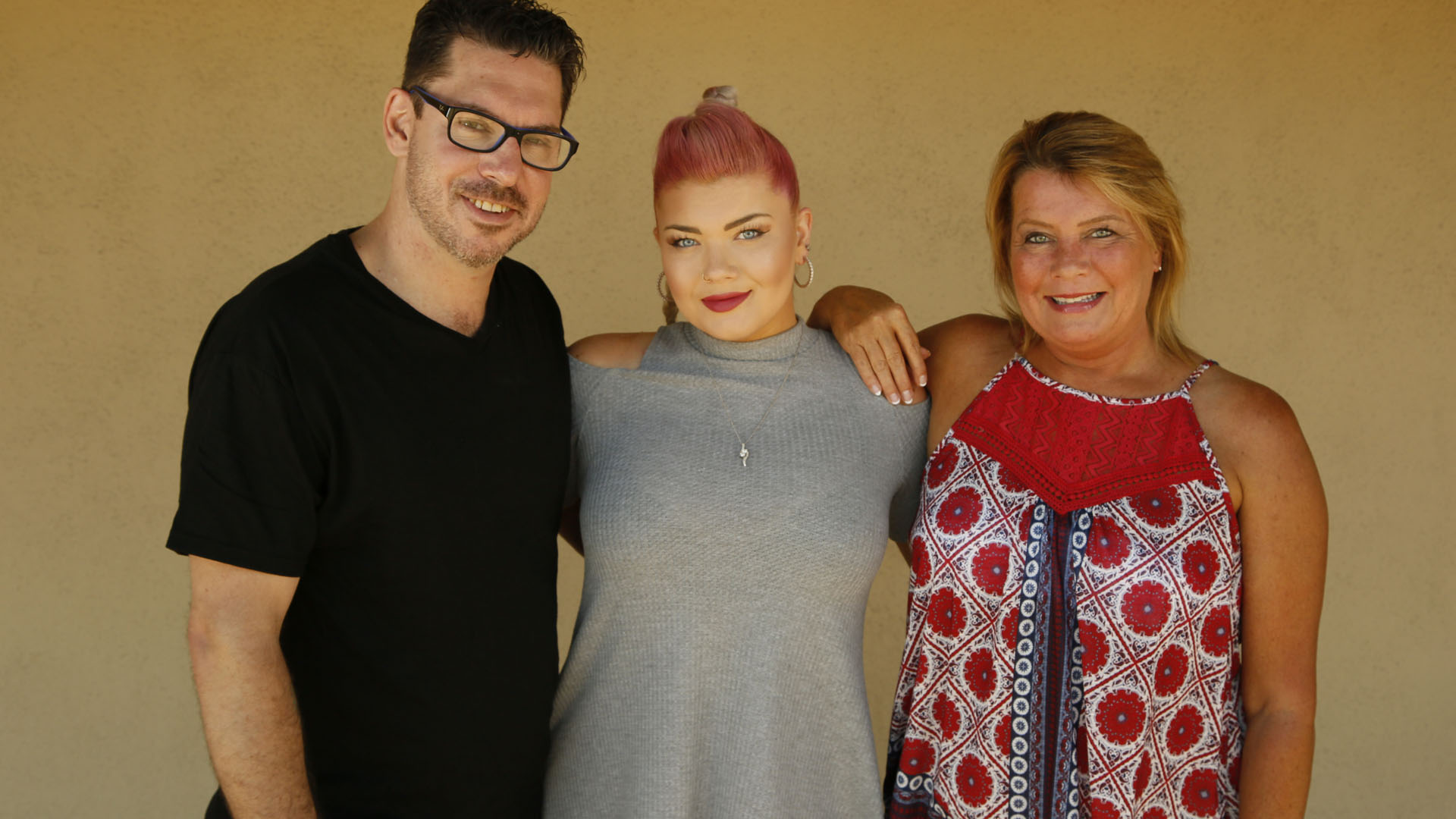 Jim Jones, Chrissy Lampkin, Momma Nancy Jones ("Love & Hip Hop: New York", "Jim & Chrissy: Vow or Never")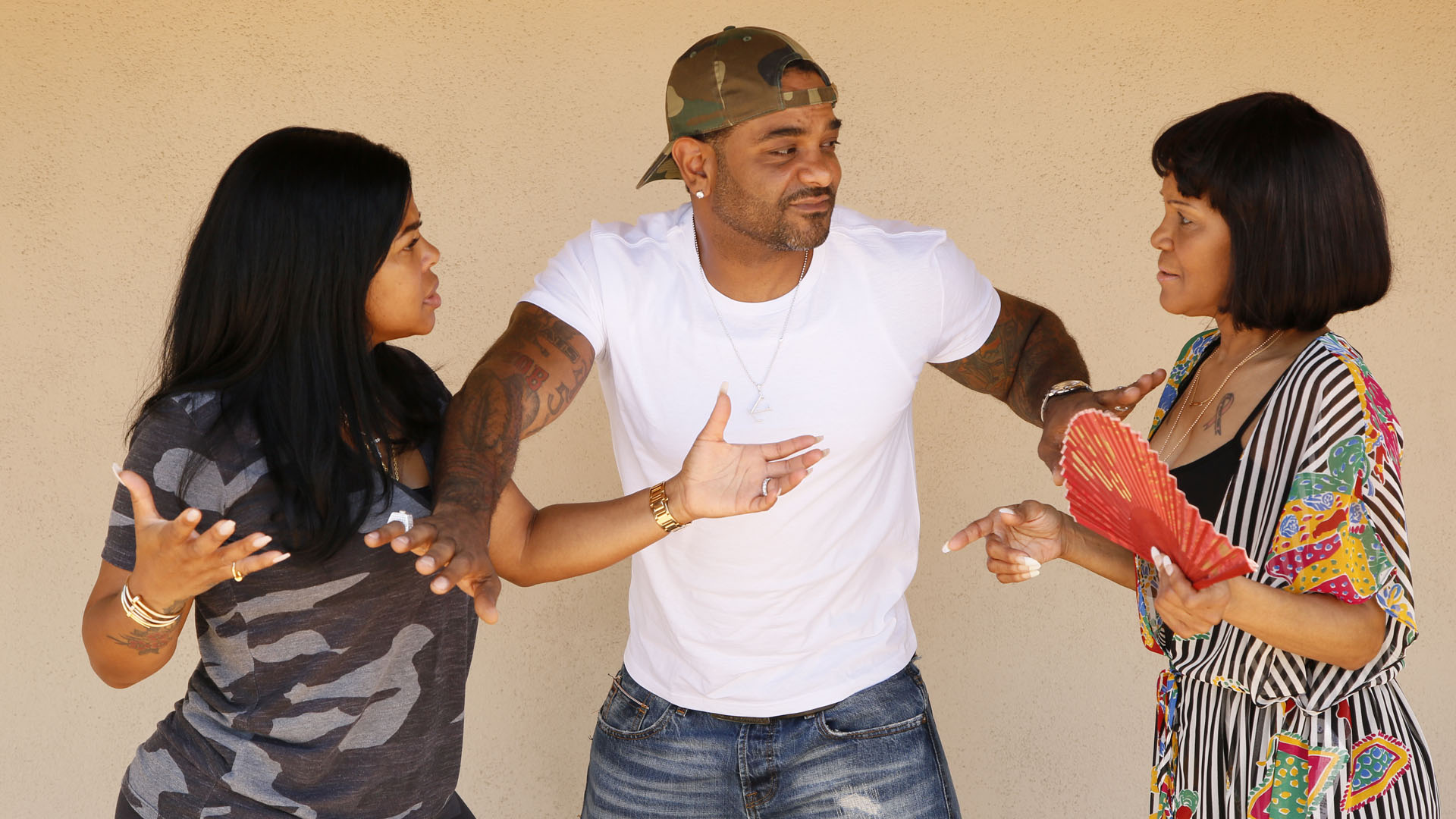 Brandi Glanville, Guy Glanville ("Real Housewives of Beverly Hills")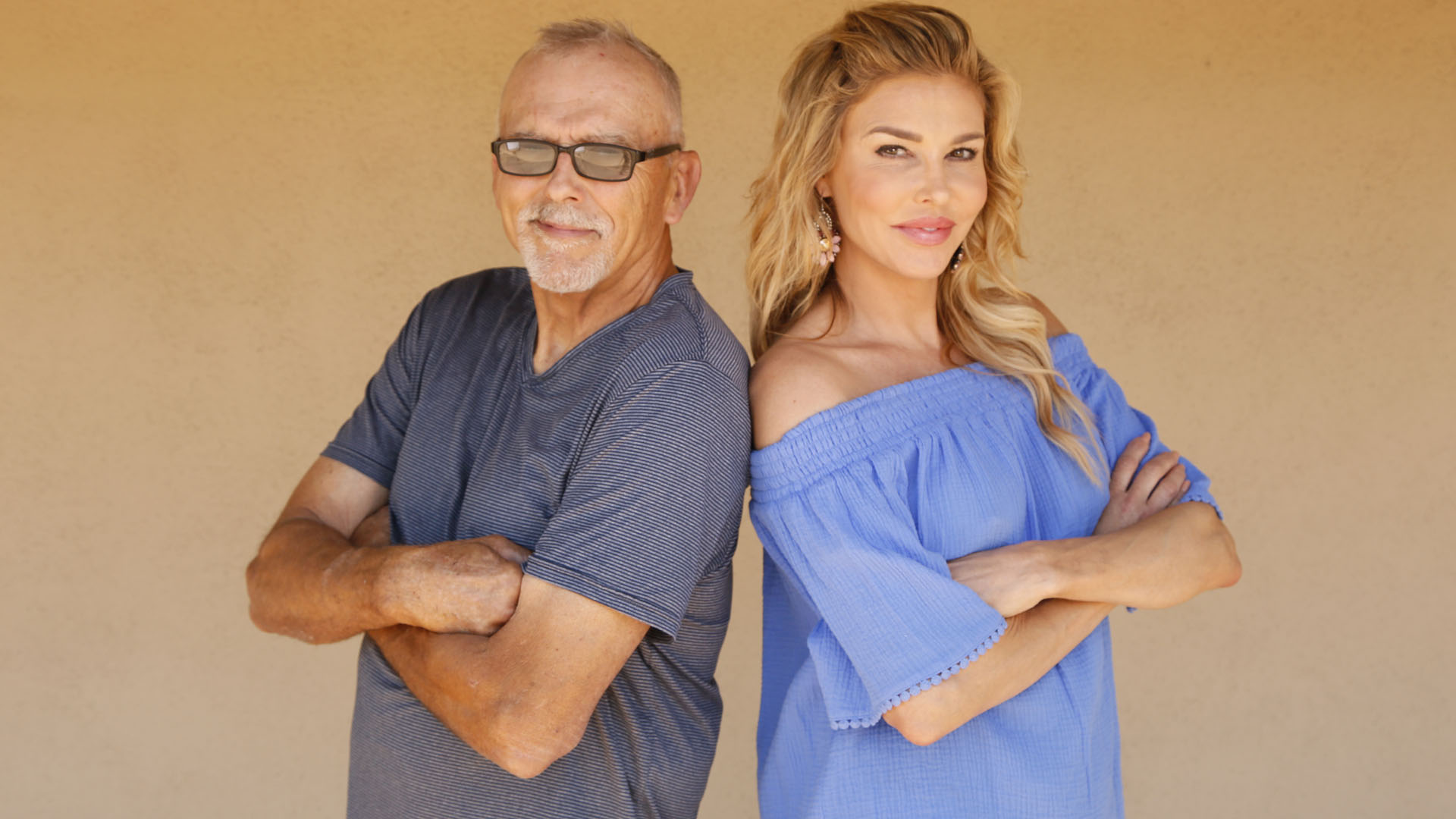 Renee, Jenn, Lana Graziano ("Mob Wives")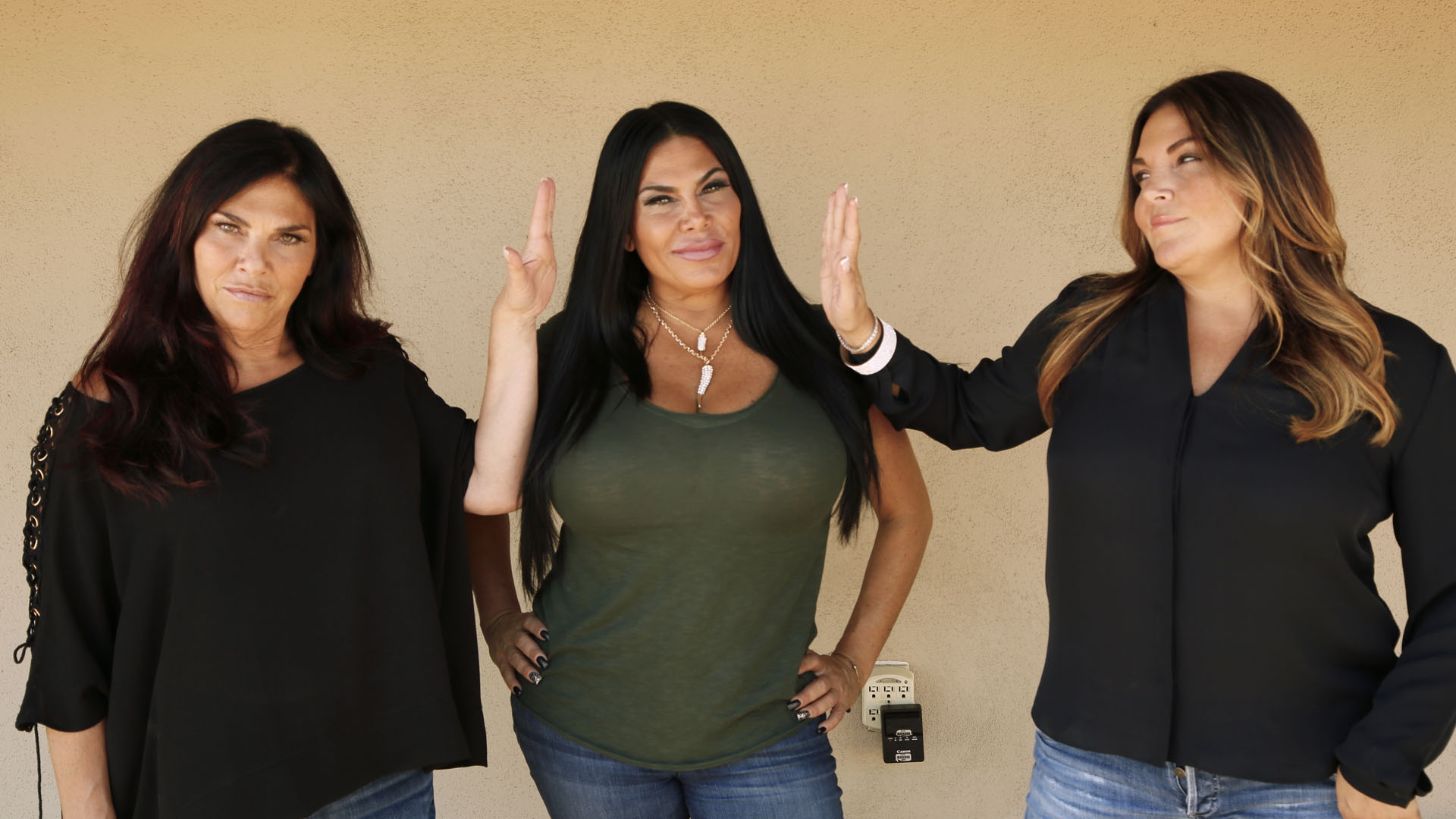 As the families embark on an 8-day journey of extreme relationship therapy to salvage their toxic relationships, Dr. Venus Nicolino (aka Dr. V) and Dr. Ish Major will push them through high octane drills and exercises to break them down and build them back up. Before they unpack their baggage, things quickly launch into chaos when the doctors bring the Boot Campers back to school with a surprise show-and-tell. When issues are cracked wide open, a class room fight breaks out and security comes running!
Watch a sneak peek!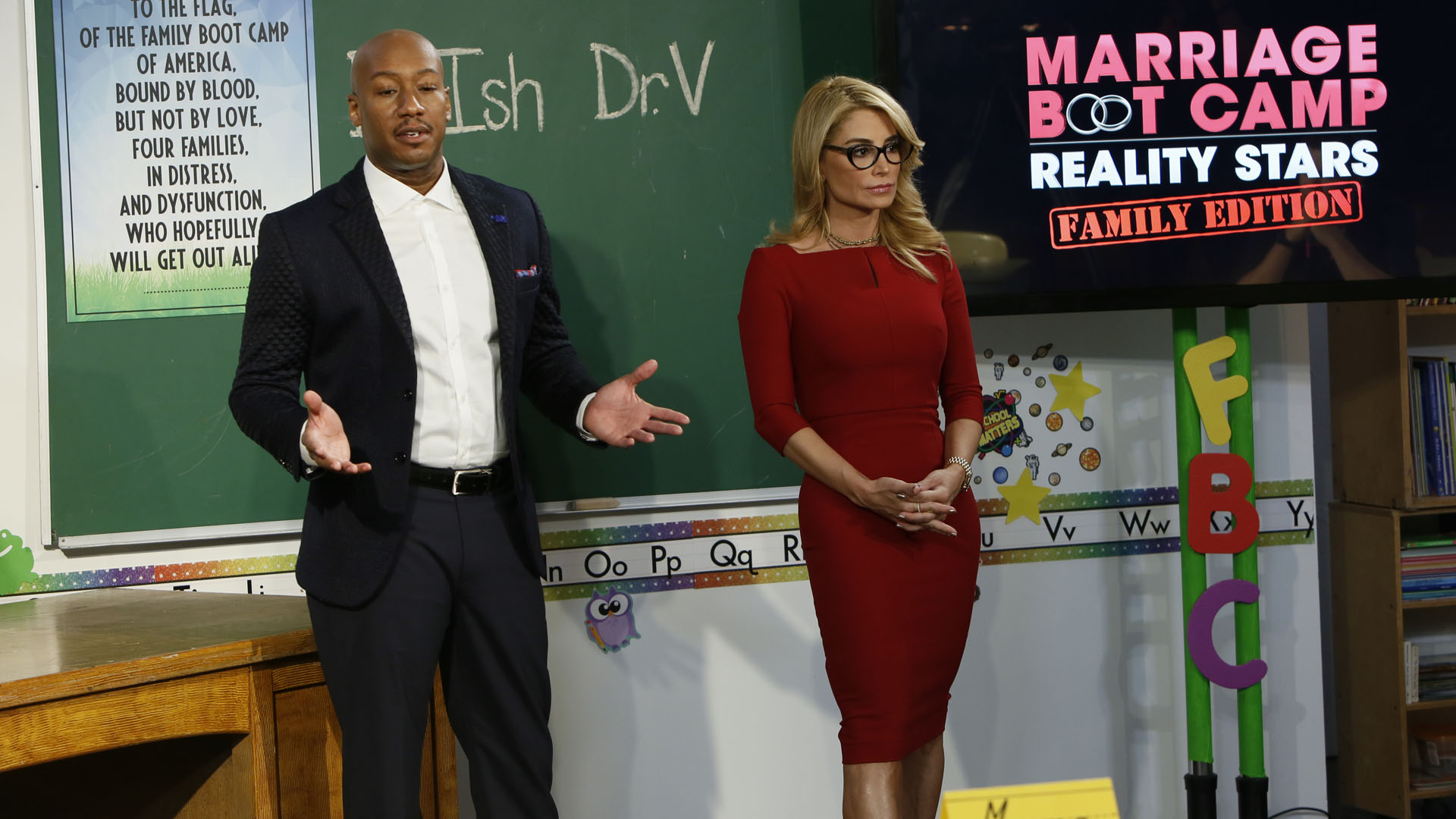 These families put the 'F' in dysfunctional, can they ever come together? Tune in to the can't-miss season of Marriage Boot Camp: Family Edition March 9th at 9|8c to see it all go down!
On this week's episode of Growing Up Hip Hop: Atlanta, there were so many ups and downs that it was hard to keep track of the whos, whats, wheres and whys. Luckily, WE have it all sorted out for you. Here's what went down this week.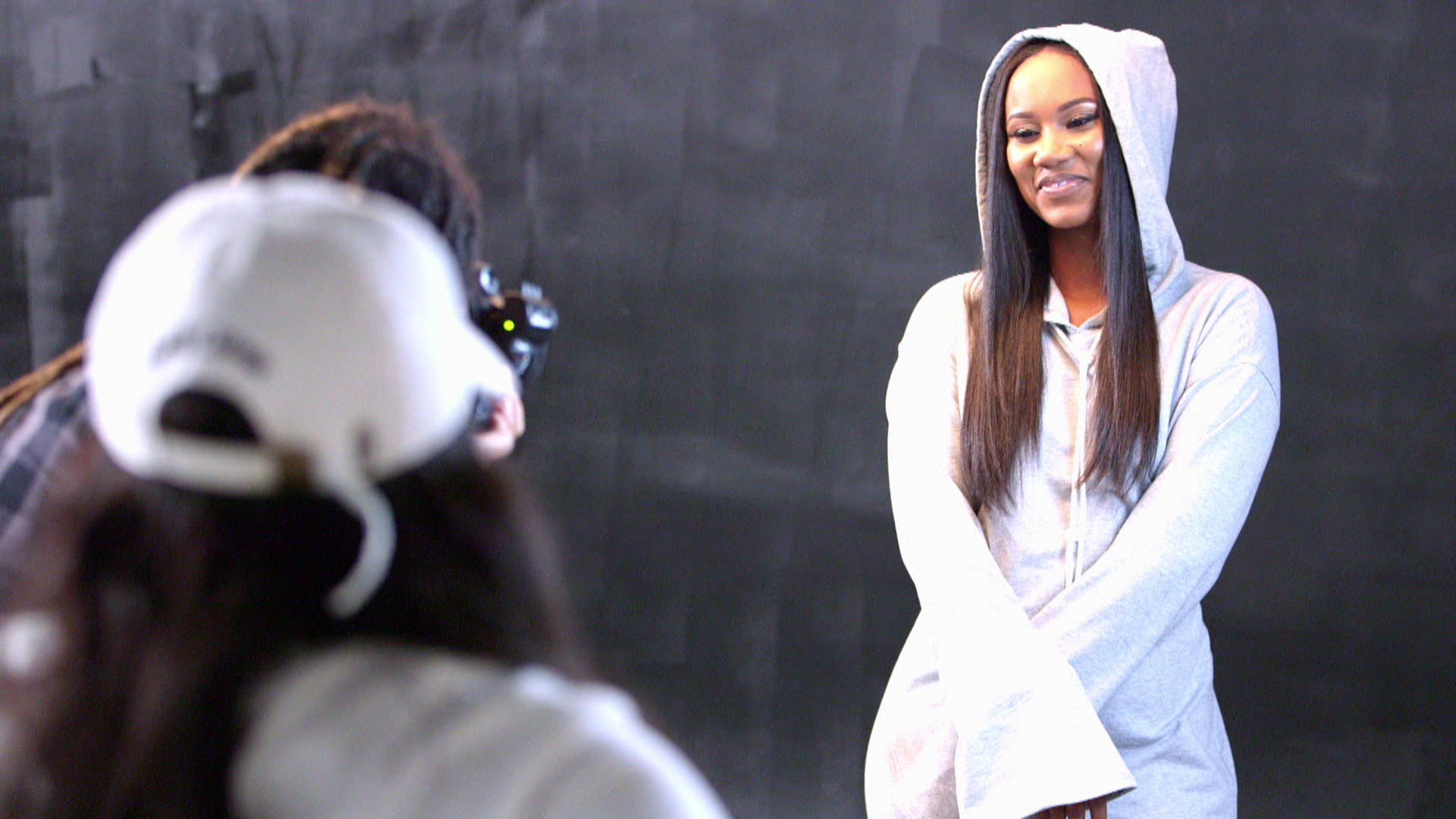 In spite of a few minor setbacks, Ayana's photo shoot went smoothly, and WE all breathed a sigh of relief when her father decided that his money was well spent. That relief was short lived when Ayana went to confront Zonnique about blowing her off after initially promising to do the shoot. According to Zonnique, she didn't think it was the best thing for her brand. Ouch!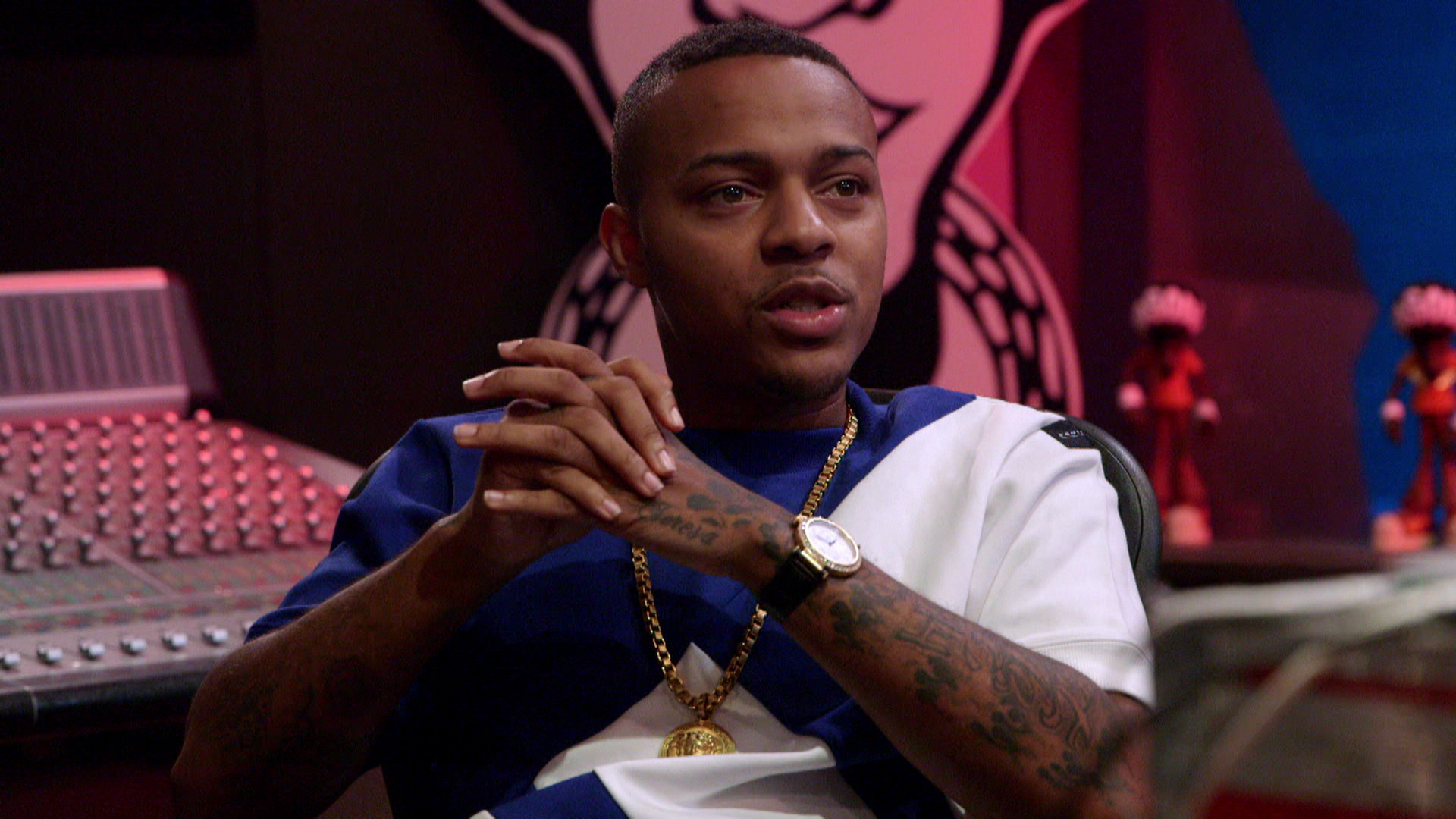 Speaking of ouch, Bow released a new song on social media before sharing it with Jermaine, and Da Brat is NOT about it. She sees his rebellion as the ultimate sign of disrespect and promises to let him know it the next time they're in the studio together. But, Brat and JD aren't the only ones who have beef with Bow this week.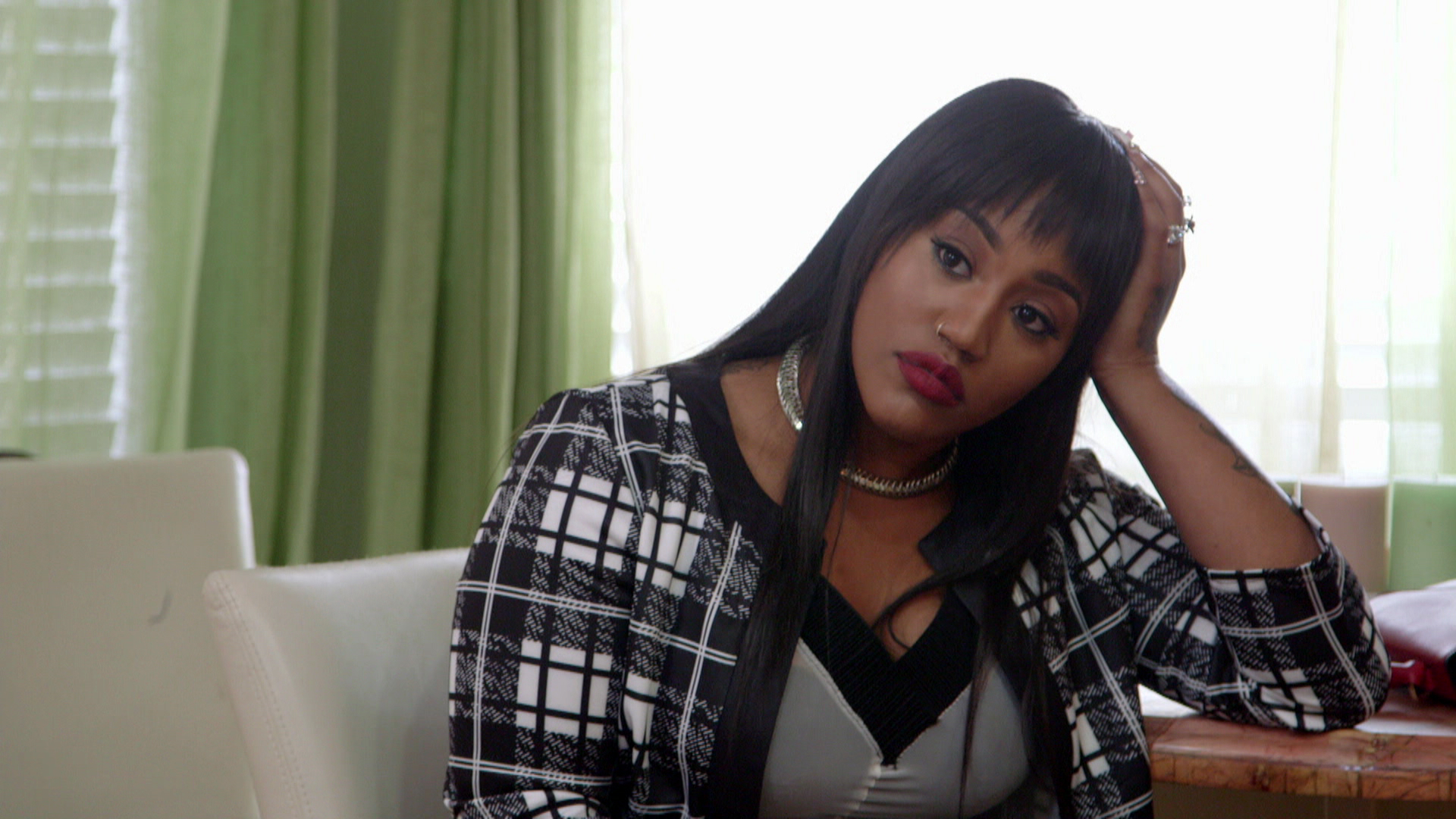 Jhonni Blaze is trying to get back into Bow's good graces, but he hasn't responded to any of her messages. Deb decided to take matters into her own hands for the sake of her artist and showed up at Bow's studio. WITH Jhonni. WE've never seen Bow so angry, and it looks like WE'll be seeing a whole new side of Jhonni next week.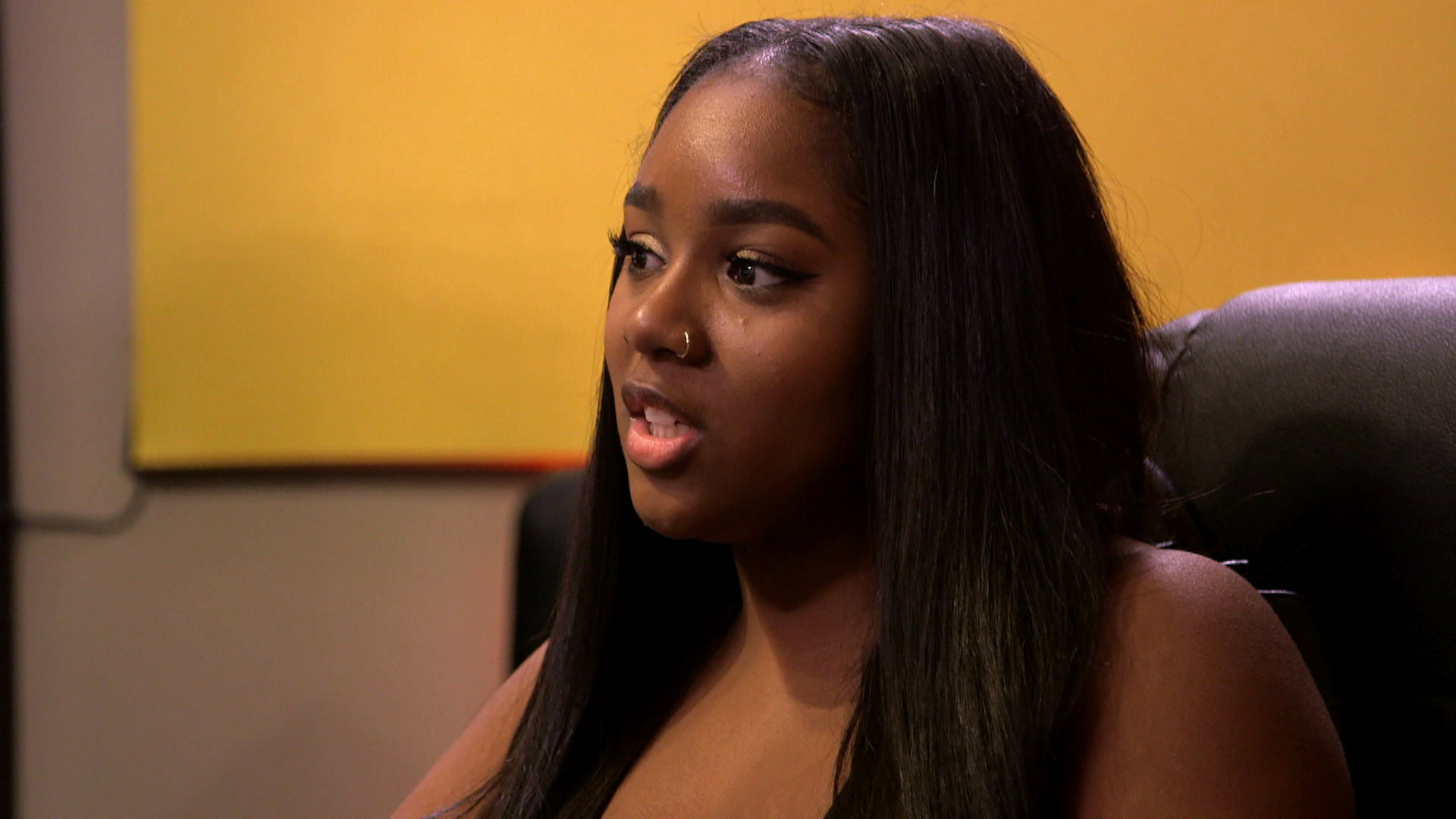 Meanwhile, Ayana found out that Brandon did an interview in which he played the victim. She's tired of always having to defend her cousin, so get ready for another confrontation. And between Brandon's short fuse and Ayana's history with anger management, it's bound to be explosive.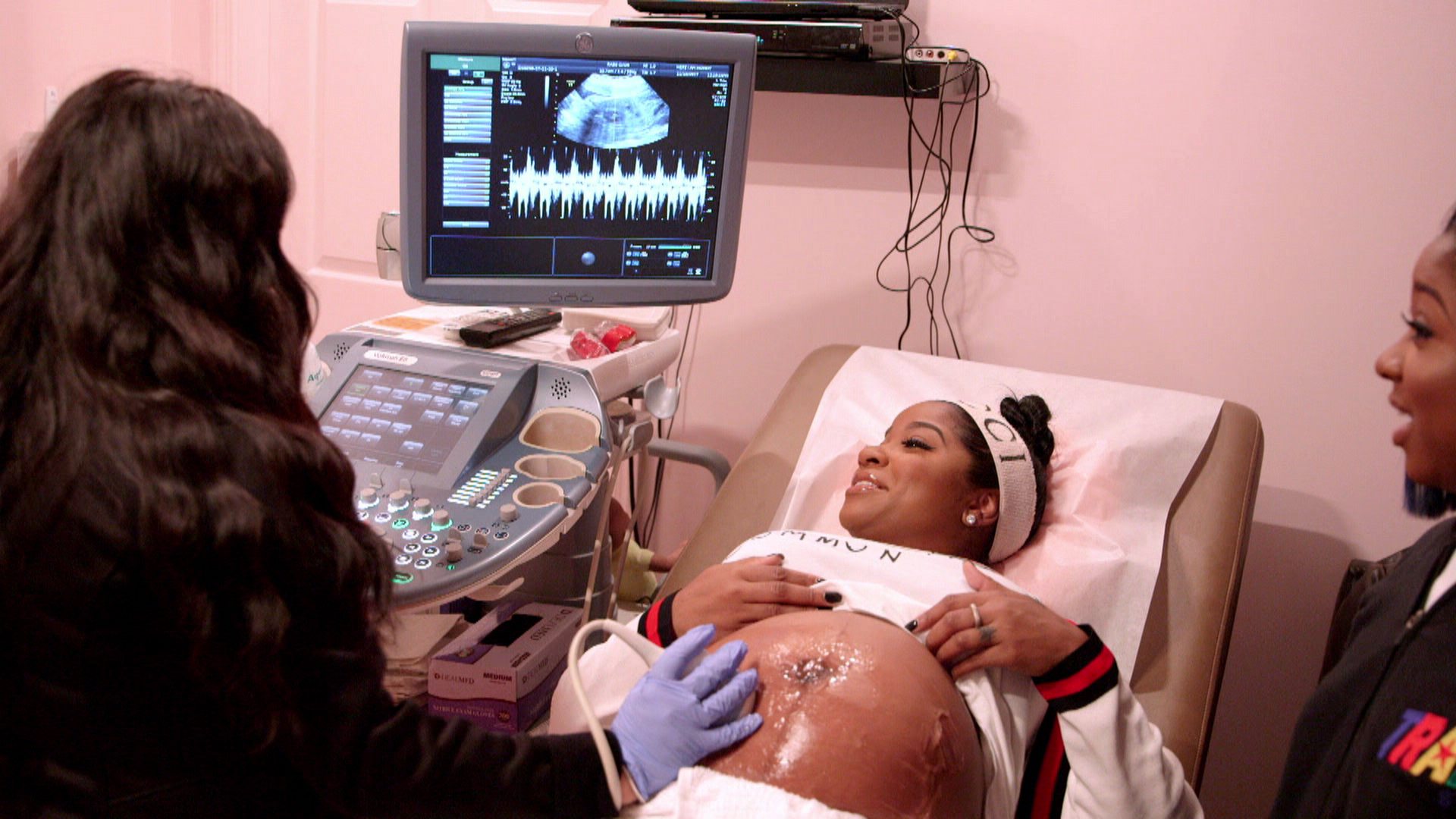 On a happier note, WE got our first look at Toya's baby girl thanks to her 3D ultrasound! WE can't wait to meet her! And if that's not happy enough, Toya and Reginae's book is finally finished, and the two are planning a release party. This party is sure to be lit and WE are so excited!
Don't miss all-new episodes of Growing Up Hip Hop: Atlanta, every Thursday at 9|8c. Then come back here to get caught up on what went down in the A-Tea-L!
Upon Lamar's release, Andrea drove from Utah to California to greet her fiancé and start their lives together. With the added baby mama drama, things were off to a rough start, but the plan has always been for Lamar to spend six months in Los Angeles County post-release before moving to Utah to wed Andrea and join her family. Now that Lamar's been out and had more time to understand the conditions of his parole, he's learned about a major restriction that's going to devastate Andrea.
Is lying to Andrea about the terms of his parole a crime?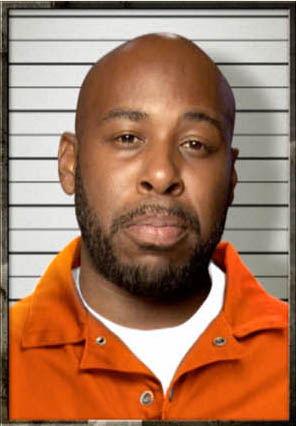 NAME: Lamar
CHARGES: Lying to Andrea about the terms of his parole
PLEA: Guilty and there's nothing he can do about it
SENTENCE: When Andrea finds out, the wedding could be off
POLICE REPORT:
After 18 years behind bars, Lamar's parole conditions are very strict
Lamar cannot leave L.A. County under any conditions, meaning, he can't move to Utah, let alone visit Andrea and her kids
It'll be at least a year until Lamar can leave L.A…hopefully
Andrea doesn't know yet, which could mean the wedding might be called off
Is it a crime for Lamar to spare the details of his parole to keep Andrea from getting upset? Find out on an all-new Love After Lockup, Friday at 10|9c.
Last week, Scott headed to pick up Lizzie from prison on her release date, but she wasn't on the parolee list. Broken-hearted and devastated, Scott didn't know what to believe. Was Lizzie pulling a trick on him all along or was something worse at play? After meeting with Lizzie's attorney, Scott found out that she's facing more hard time behind bars and he's partially to blame.
Will Scott and Lizzie's relationship survive an extended sentence apart?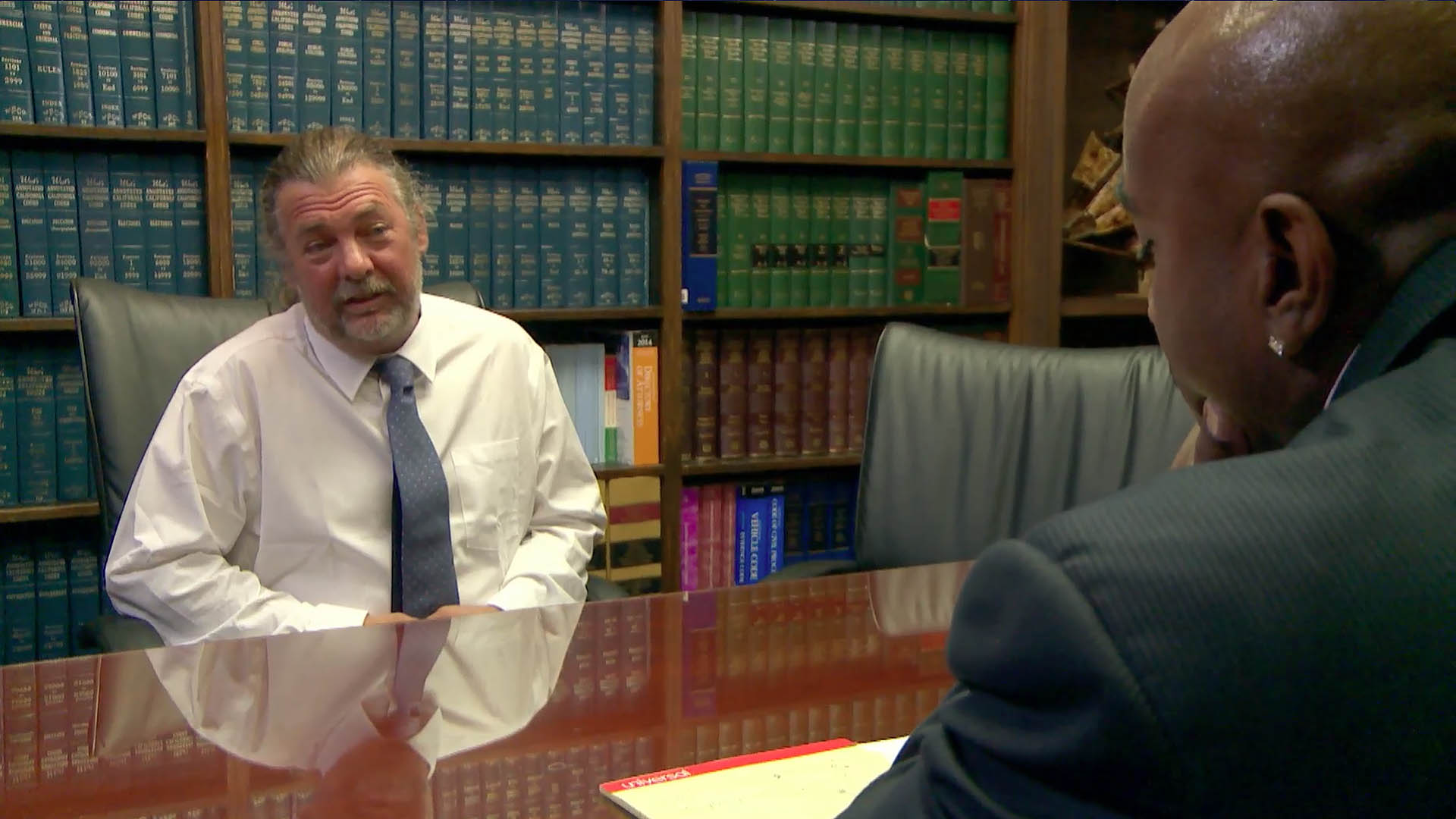 Let's take a look at what's at stake:
LIZZIE WAS CAUGHT RED-HANDED
Just prior to her release date, Lizzie was found in possession of illegal drugs and a mobile phone. All of these items are considered contraband in prison and come with heavy punishments, potentially extending her sentence from eight to 12 years.
SCOTT SMUGGLED IN THE PHONE
Whether Scott bought Lizzie a mobile phone as a gift or not, smuggling it into the prison is a crime. Now that Lizzie has been caught with the phone, he's partially to blame and wrought with guilt.
WHAT LIZZIE DOESN'T KNOW WILL KILL HER
Scott pays Lizzie's legal fees and the attorney told Scott that she doesn't know the full extent of the trouble she's facing just yet. This leaves Scott to have to break the news to her. The best-case scenario would be that the charges are dismissed, but given Lizzie's track record, her attorney thinks it's highly unlikely and that she's facing the full punishment.
MORE CRIME, MORE TIME
Having contributed to Lizzie's potential sentence extension, Scott is facing extreme guilt and the uncertainty of the future of their relationship. Can they face more time apart, especially after all of the preparations Scott has made for Lizzie's new life on the outside?
Watch Love After Lockup Fridays at 10|9c to find out if Lizzie will be convicted of the new charges.
WE love Mama June and her family, but sometimes it's just hard to understand what everyone is saying. Check out some of the country grammar WE've translated from last Friday's episode
Alana: "I thought we could do this little pageant thing, but no, you freaking got a coach, I wanted to be your coach. Do you not realize how many pageants I've won?"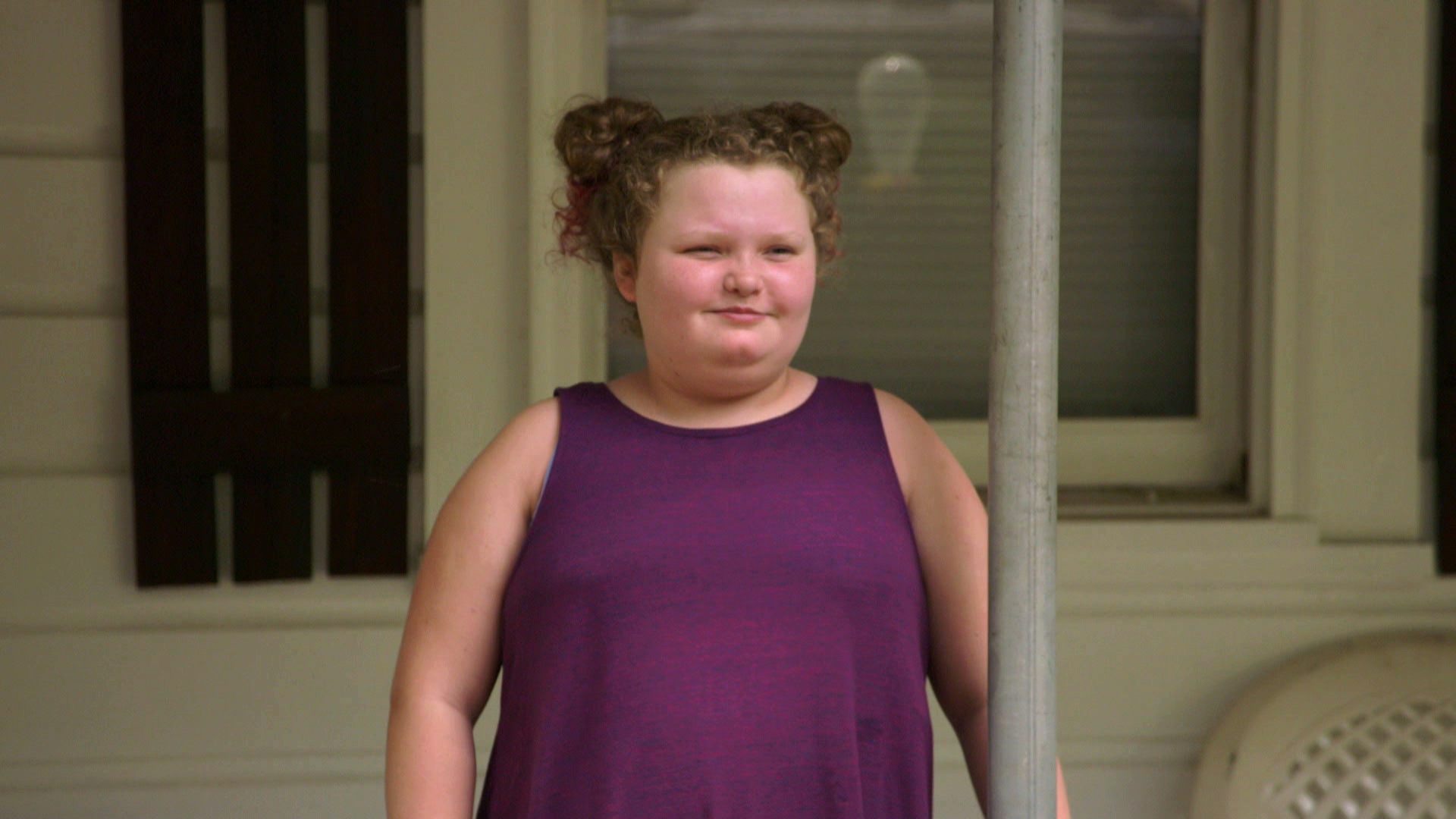 TRANSLATION: I was under the impression that if you were to compete in a pageant that we could work together and spend time together. Instead, you got a different coach, when that was supposed to be my responsibility. I have won numerous pageants and believe I have the experience to be your coach and help you win, but I suppose that isn't enough for you.
June: "Pumpkin thinks she knows everything right now at the age of 17, but pregnant or not, I brought Pumpkin in this world and I can take her out."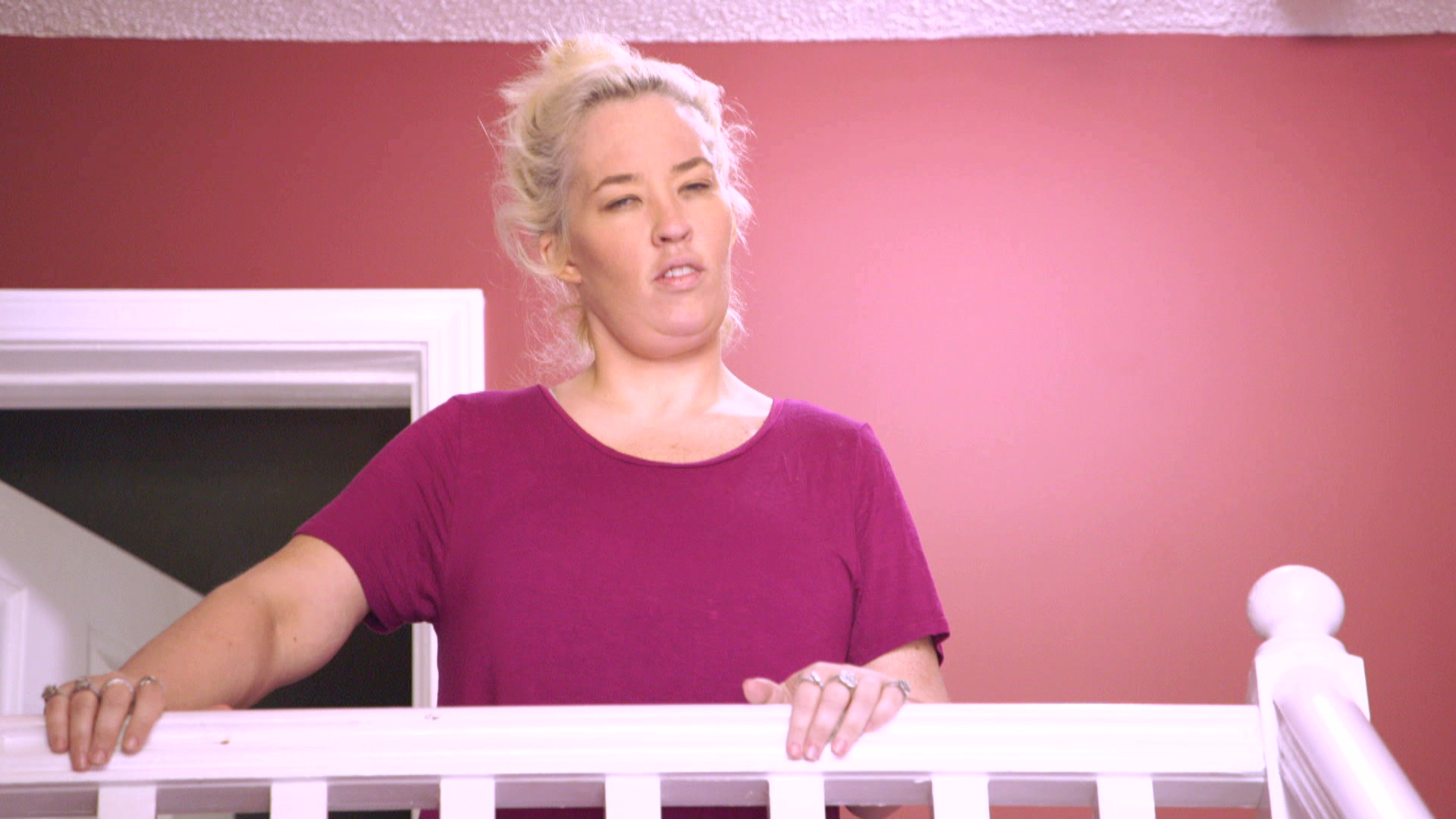 TRANSLATION: Pumpkin is pregnant, and while she may believe this makes her an adult, she is still young and has a lot to learn. I am still her mother who birthed her, and therefore I have the right to treat her like the child she is and make her learn respect.
June: "If you think you can adult it on up, do it on up."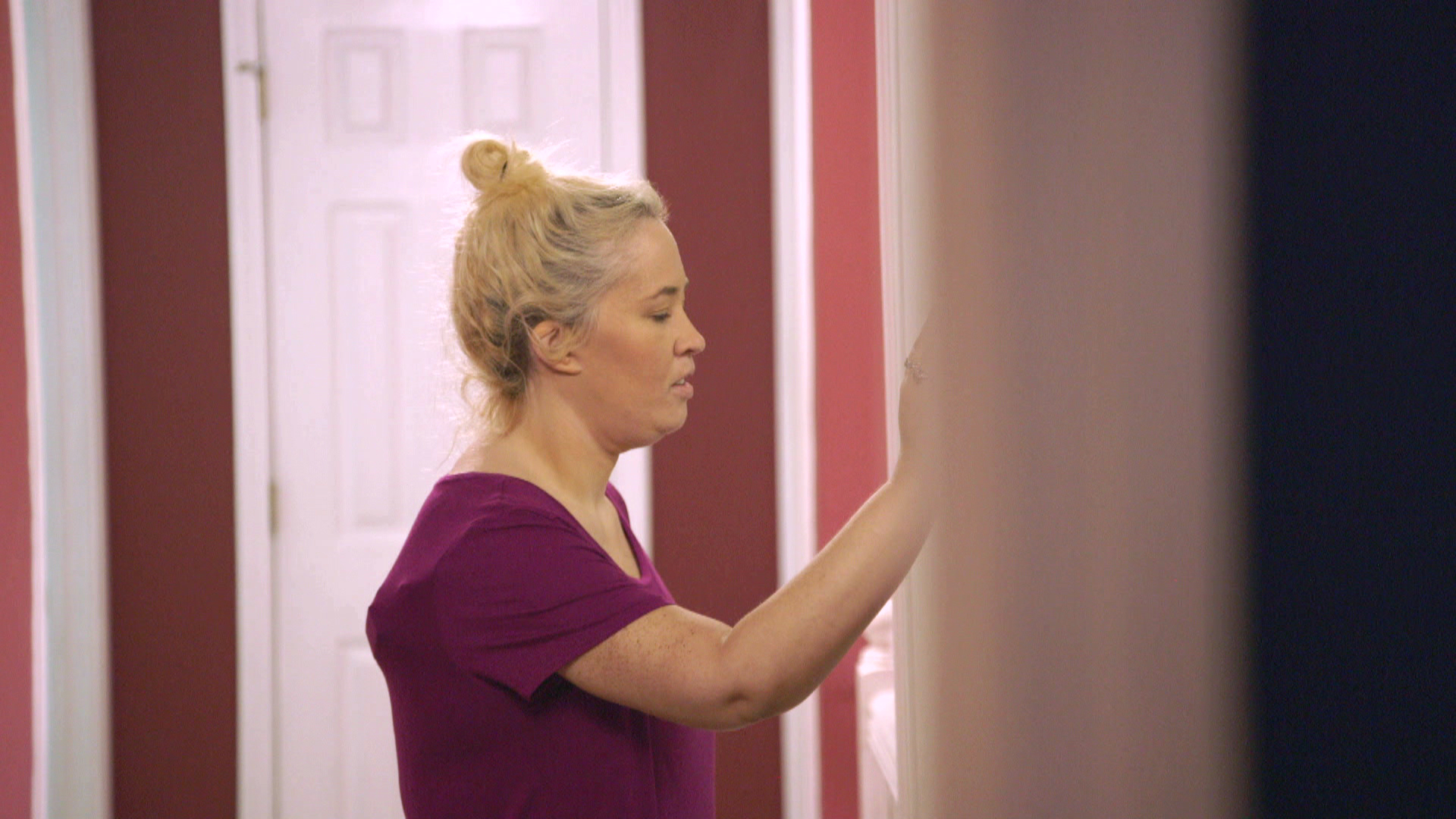 TRANSLATION: If you believe you can truly go out in the world and be an adult on your own, go off an do so. However, I do not believe you can. You do not have the money or experience to go off on your own, while pregnant, and have an adult life on your own, without me.
Pumpkin: "She can eat my a$$ for all I care."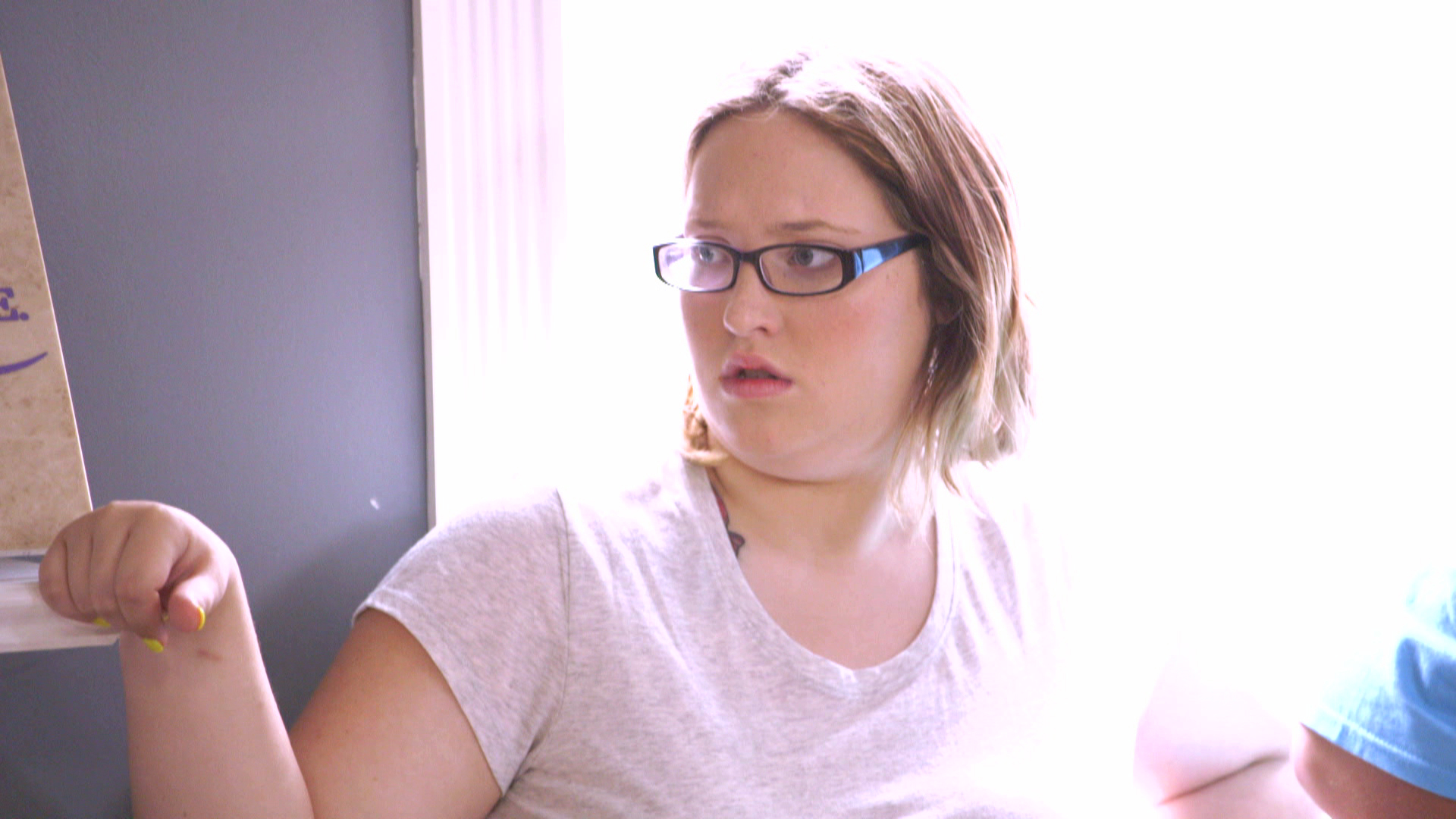 TRANSLATION: I have no intention of apologizing to Mama.
Alana: "I really don't even know why we need etiquette classes, I think our etiquetteness is very good. *burps*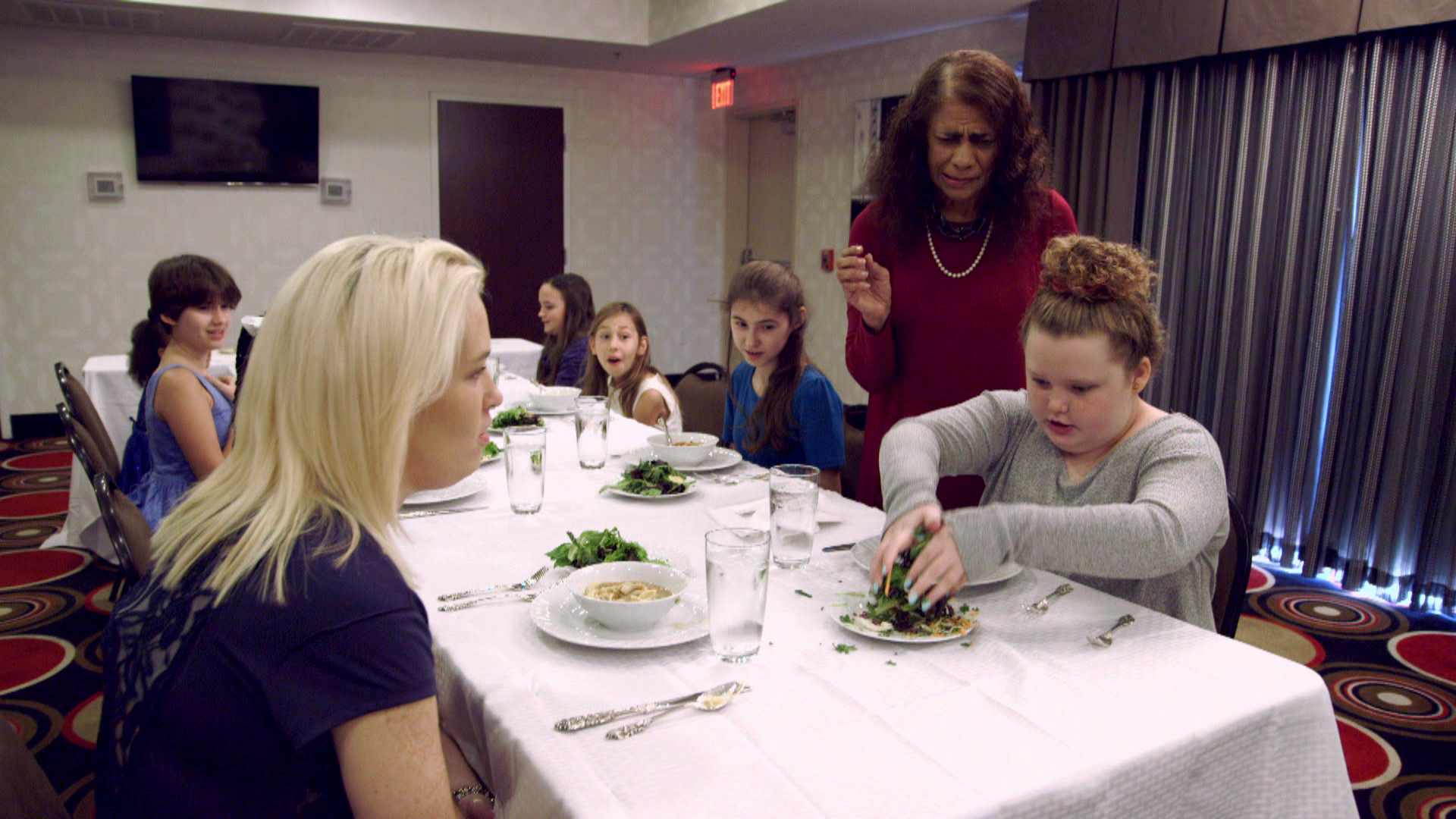 TRANSLATION: I do not understand the purpose of these etiquette classes, because I believe we already have very appropriate manners.
WE can't wait to see what other crazy country grammar is coming this season, don't miss a second of it on Mama June: From Not to Hot, Friday at 9|8c!
Finally! After nine long months, Toya Wright has finally welcomed her new baby girl!
Reign Ryan Rushing was born on Thursday, February 8th and weighed in at 7 pounds, 7 ounces.
Toya shared the first photo of her new bundle of joy last night.
The mom of two had her family right by her side, including her sister and mother!
Reign joins big sister and Growing Up Hip Hop: Atlanta star, Reginae Carter. Reginae and Toya are as tight as they come, but WE're sure there won't be any sibling rivalry in this house. The mother-daughter duo made a hilarious video to promote the book they co-authored, and from the looks of it, WE bet that Reginae will be glad to have some help!
Congratulations, Toya, Reginae and Mr. Rushing! WE can't wait to see more pictures of baby Reign!