During tonight's episode of Bridezillas, polish model and Bridezilla Evelina melts down when her high fashion wedding shoot gets hosed. Explosive Bridezilla Krystal loses it with her bridal party and has to be restrained.
Watch Krystal's reaction when her bridesmaid presents her with a salad: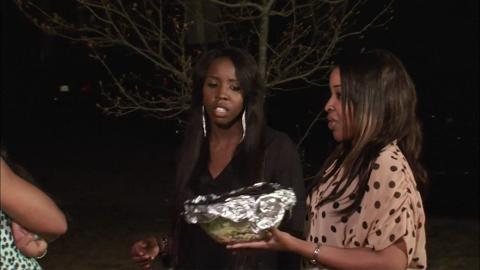 Does it take more than salad to push you over the edge or will you go off your rocker if your cucumbers are not quite right? Take our quiz to find out.
Tonight on Obsessed with the Dress, during a trunk show at the store, tensions mount and The Winning Crown staff comes to blows leaving Michele with a big decision to make.
Check out this clip of the group waiting to hear about major changes at the store: