Tonight on Bridezillas, spoiled Bridezilla Yovanna drains her fiancé's funds and hosts a party with a jaw-dropping price tag; unbalanced Bridezilla Evelina ditches a bridesmaid and crashes her fiancé's bachelor party; and Maniacal Bridezilla Aleshia forces her fiancé to sing her a ballad while she loses her cool about a text.
Yovanna's sister responds to being maid-of-honor #2 in this Bridezillas Freakout: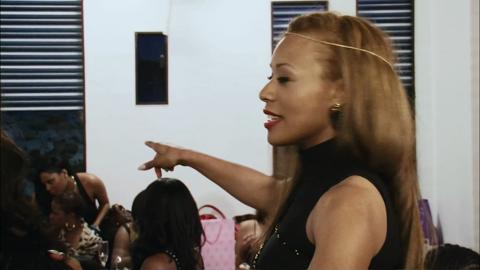 During tonight's Obsessed With The Dress, the divide in the Winning Crown grows when Beau replaces Tiffany as store manager. An expensive dress is ruined in the store while Michele dresses a top contender for Miss Nebraska Outstanding Teen.
Who do you think ruined the dress? Watch and decide for yourself: