Don't you know purple always reigns?
Turns out Prince didn't just heat up last weekend's Essence Festival in New Orleans, but had Lil' Mo all in her feelings. After being denied bathroom entry by Prince's security team, Lil' Mo took to IG to throw some major shade Prince's way.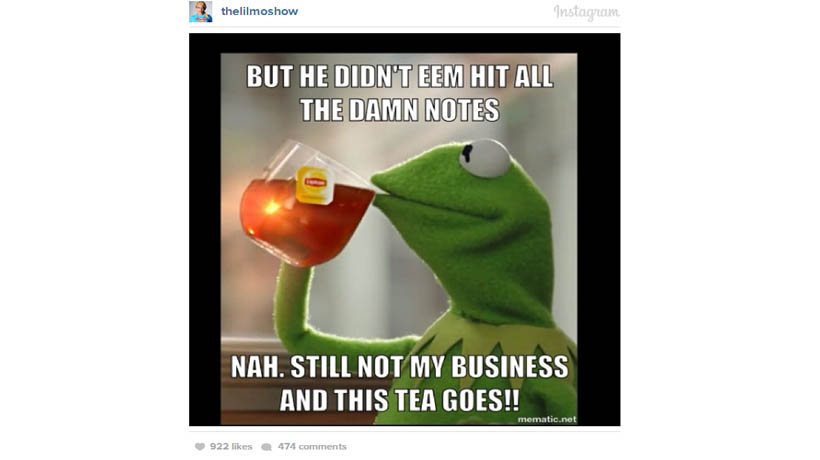 Make sure you check out the comments from angry Prince fans; Lil' Mo wasn't the only one in their feelings!
Prince then fired back with a bunch of tweets – all which have now been deleted, except this one.
But this isn't the only "entertainment" that happened at Essence Fest. Here are more highlights from the events (and check out our Instagram feed for pics!):
– Tina and Teddy Campbell made a public appearance at Essence Fest Center Stage – and locked lips — to talk infidelity and where their marriage stands now.
– SWV's Taj, Coko, and Lelee announced the launch of their new web series SWV Reunited "In Between". giving fans the scoop on what went down before they started filming season 2.
– Tanisha Thomas hosted not one, but TWO twerking contests at #clubWE (and there's video!)
– Braxton Family Values fans had the chance to preview the premiere episode of season four of the show. One word: Juicy!