It's no secret WE were super excited when Toni announced tour dates throughout August stopping at some major cities (a few being in close proximity to our offices in NYC). That excitement has definitely not died down, especially with the recent tweets and pics we have seen shared on social. But if you have been out of the country or living under a rock (just kidding!), below are a few posts that have definitely capitalized on the pandemonium that is "Toni Fever."
Let's face it… it's been a while since Toni has been on tour like this, and with her commitment to the music industry being in question throughout last season of Braxton Family Values WE were wondering if WE would ever hear Toni sing our favorites live again.
One of the perks of working at WE tv is that we get to see "it" or know about "it" before anyone even knows it happened. However, what kind of #WEtvInsider would WE be if WE didn't share it with you? So because WE LOVE our fans so much, here is video that you will only see if you attend one of Toni's shows.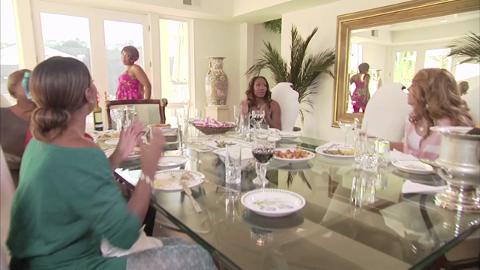 She may only have a few stops left, but see if Toni is touring in a city near you.