The Braxton ladies are known for their fabulous hairdos, but stylist Rikya Taylor, who has been working with them since the beginning of Braxton Family Values, thinks even they could use a tweak or two to keep things fresh. "We're always looking for the next best look," she says.
Read on for Taylor's specific color and cut recommendations for each of the Braxton gals:
What she has now: Toni has been rocking long, blond waves lately, and she generally goes for low-maintenance styles.
What she SHOULD do: Toni's short and dark hair is her classic look. She looks striking in black hair — younger and very cute — and the look is familiar to her fans. Everybody loved her in that style and it's a crowd favorite. She also looks great in long, black hair with a middle part — it gives her a bit of energy, and I think she feels good in it. Her fans may not know this, but her blond look is her "alter ego" hair — it's something fun for her. She's beautiful in everything, though.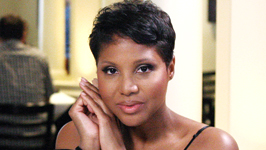 What she has now: Tamar loves anything and everything long — and blond.
What she SHOULD do: Tamar definitely has the lightest complexion of the sisters. I like Tamar in the "blond blond" — a mix of the two blonds, the honey and the strawberry and even a little platinum. I think she should go blonder than she's wearing now. I love the length she has now, but I'd love to give her a side part — it complements her face. Tamar likes eyelid-length bangs — I really think if I could change it up, I'd give her a side part, maybe even go a little longer, with a lot of layers.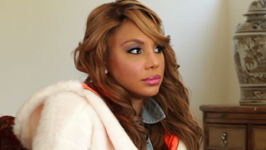 What she has now: Fans like seeing Trina wear a ponytail.
What she SHOULD do: Trina will alternate between her ponytail and her extensions band — the ponytail is her hiatus from her sew-ins (weaves). It looks cute, but as a stylist, it's not something I'd prefer to see her in. I'd like to see her wear a side part with very black hair, about 20 inches long, with lots of layers and Farrah Fawcett curls. It's beautiful on her profile and goes with her complexion — a really hot look for her.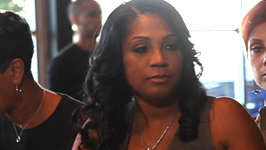 What she has now: Towanda's been wearing her hair straight lately.
What she SHOULD do: Towanda is a very "easy breezy beautiful" type of chick. I always love Towanda in long curls that frame her face, and a strong middle part.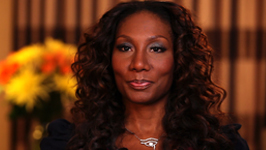 What she has now: Traci tends to wear her hair on the shorter side, and likes to experiment with highlights.
What she SHOULD do: I like seeing Traci with the nice blond she's wearing, with striking colors in the front and an even shorter cut. Traci wears a short cut really nicely. Longer looks cute on her, too, but I think she should go shorter and a little more striking with the color. A Rihanna-type funky short cut would give her an edgier, younger appearance.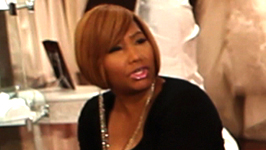 What she has now: Evelyn has what Taylor calls a "wrap style," which is a little longer than a bob.
What she SHOULD do: I'd like to see Evelyn with more of a blended honey brown and golden brown. A little more layered cut would have a more youthful feel. Longer hair makes also her feel a little younger — especially now that she's dating!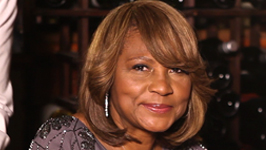 Play around your hairstyle with the Braxton ladies' looks here, with our Braxton Wig Out Application!
Rikya Taylor is the owner of the Keep It Natural Hair Salon in Smyrna, Ga. Her celebrity client list also includes Antonia Carter, Kandi Burgess, La La Vazquez Anthony, Tammy Roman, Jill Marie Jones and Chanta Patton.