Have you ever wanted to embody the style of your favorite family, but don't have the superstar budget to do so? WE felt the same, so we've decided to find fashionable and affordable takes on some of the Braxtons' best looks!
Trina wore this outfit at an exclusive movie premiere while hanging out with her friends and Sister Circle cast mates! The simple, denim shirt paired with the snazzy, leopard-print pants, creates a perfect outfit for any occasion!
WE hope you try our version that will make you movie premiere ready!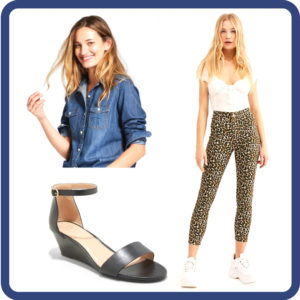 Here's where to find the pants, the shirt, and shoes!
Come back next week to find out which Braxton outfit we will recreate next, and check out more great looks while watching Braxton Family Values (9|8c)! Don't forget to follow #BFV on Instagram and Facebook!