The second season premiere of Braxton Family Values kicks off on Thursday, November 10! But since we can hardly wait until then to know what's in store for our favorite sisters (and their awesome mom), we asked astrologer Yasmin Boland for their forecasts. Her predictions (based on their birthdays) will amaze you!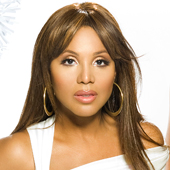 Toni Braxton
Birthday: October 7, 1967
Sign: Libra
As we all know, Toni is not only the eldest Braxton daughter, she's also the most successful. Known for her smash hits like "Unbreak My Heart," Toni has had her share of health and financial woes in recent years. She's also been separated from her husband, but unwilling to get divorced.
Yasmin's predictions: Like all Libras, Toni has faced hard work and harsh reality for the past two years, which will continue for another 6-8 months. The best thing Toni can do is work really, really hard right now. Going into next year, Toni has to be very mentally focused and avoid negative thinking (and depression). She also needs to be really realistic regarding her relationships. Between now and April 2013, Toni has a once-in-a-lifetime love event going on, which is the planet of soul mates, Neptune, linking to her love planet, Venus. This can go either way. Neptune can be extremely romantic and dreamy, but in love, people often see each other through rose-colored glasses. As long as her relationship is healthy, loving, non-toxic and honest, she could feel she's being reunited with her soul mate.
Toni's ideal mate: Someone who is there for her every day and doesn't make her feel trapped.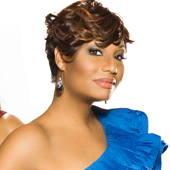 Traci Renee Braxton-Surratt
Birthday: April 2, 1972
Sign: Aries
Traci is a writer and singer who has worked with children with disabilities. She married and started a family early in life. In the past, she's exchanged harsh words with her sister, Tamar.
Yasmin's predictions: Traci's chart explains why she works with handicapped kids — she has a healing touch. If she really wants to work in music, she's better off doing music therapy. Her chart is quite magical — she has a lot of talent. She needs to be very careful not to get involved with men who are going to deceive her, and steer clear of alcohol and drugs.
Her ideal mate: Someone steady and reliable. She's probably quite spontaneous, but she needs someone to be there when she gets back from zinging around. She doesn't need someone to zoom with her.
Want to learn more about your astrological chart and ideal love match? Click here.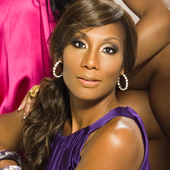 Towanda Chloe Braxton
Birthday: September 18, 1973
Sign: Virgo
Towanda is a singer and an actress who played the role as Lorelle in the off-Broadway play "Dreamgirls." She also appeared in the Emmy award-winning TV series, "Starting Over." Towanda is married with two young children, though she and her husband have a "don't ask, don't tell policy." In the future, she hopes to become a successful writer and actor.
Yasmin's predictions: Virgos come across as prim and proper accountant types, but behind closed doors, they're the kinkiest of all. Towanda has Venus in Scorpio, which is the sexiest sign of zodiac. If she's exploring an open marriage, she's doing it at her peril — it's hard for a relationship to survive that. Maybe her "don't ask don't tell policy" is in self-defense (her husband has admitted to thinking about other women). Towanda has a light side and a dark side. She has Mercury in Libra, so she sees both sides of every story, which is great. She has to be careful that her desire to explore the forbidden sides of relationships doesn't undo her marriage.
Towanda's ideal mate: Towanda needs someone who wants to explore the darker sides with her, but she must be careful about her own mental health.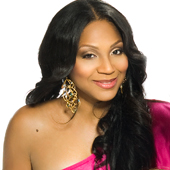 Trina Evette Braxton
Birthday: December 3, 1974
Sign: Sagittarius
Last season on "Braxton Family Values," Trina's cheating husband wanted to buy her a "start over" house. She also completed a 30-day alcohol fast this summer after receiving a DUI during the taping of the show. But Trina is also a multi-talented actress and singer. She appeared in Tyler Perry's "Meet the Browns" and sings in a wedding band, in addition to singing background for Toni. She lives with her second husband and two teenage sons.
Yasmin's predictions: Mommy and Daddy Braxton have produced another child with a very unusual chart. Like her sister Tamar, Trina wants to do things her way. She wants to be free and she doesn't want to be pinned down. It's interesting that she's taking her husband back, because part of her would quite like to be free anyway — her husband needs to treat her really well if he wants to keep her. Trina has Saturn in Cancer, which is the sign of family. Since she has such a flighty chart, family stability is probably something she needs.
Trina's ideal mate: Trina is probably quite a sexual person, so she needs a guy who's quite sexy — someone bit mysterious, kind of a free spirit who can keep her entertained in the boudoir.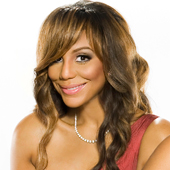 Tamar Estine Braxton
Birthday: March 17, 1977
Sign: Pisces
Tamar is the "mouth" of the Braxton clan. The baby of the family, she's known for her outspoken, free-spirited personality. While she's arguably been the breakout star of Braxton Family Values — thanks in part to her hilarious dot.com disses — she still yearns to be a big music star like her sister, Toni. She's married to music producer Vincent Herbert.
Yasmin's predictions: Tamar talks confidently and is rarely at a loss for words. She has a very unusual chart in that she's sort of like a maverick who marches to beat of own drum. Like an orchestra without a conductor, she does what she thinks is right and off she goes. She has two or maybe three planets in Pisces, which is the musical planet. So she has what she needs to be a music star, but not every Pisces is a music star. Whether she's successful or not may be up to how hard she's willing to work. She may not want to take anyone's advice or cow-tow to authority, but sometimes we need to listen to people who know more than we do.
Tamar's ideal mate: Tamar is spontaneous in love and she definitely can fall in love easily. What she needs to do is keep things fresh in her relationship — it's very easy for Tamar to fall into comfortable way of doing things.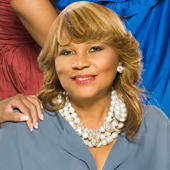 Evelyn Braxton
Birthday: January 14, 1948
Sign: Capricorn
Evelyn Braxton married at 18 and gave birth to Toni one year later. She has been a singer, pastor, life coach and a "Momager" for her daughters. After 35 years of marriage, she divorced, and recently began dating again.
Yasmin's predictions: Capricorn is the dominator of the universe, so Evelyn is probably quite a strong woman deep down. She can be all things to all people. She's strong-minded, but she's willing to let her kids do what they want, to a point. She's someone who has a sense of fun and adventure and was probably quite good at teaching her children about hard work.
Like Toni, Evelyn is affected by romance and illusion. This coincides with her divorce — she's probably been confused and unable to stand up straight. The good news is that's over and she'll probably never have to go through that again. She's available for love now. Since her husband remarried, she feels like she should get out there and show she's still got it. But she's one who doesn't even need a partner — she may not feel an urgent need to remarry.
Evelyn's ideal mate: Like Trina, Evelyn needs someone who isn't going to pin her down, corner her or control her. She needs to be free within her relationship.