Cast
Dr. Sherry Blake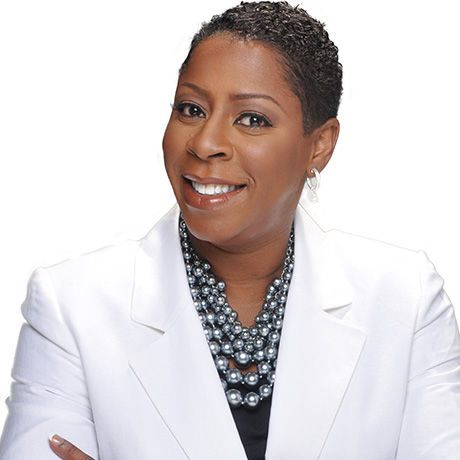 Dr. Sherry Blake, better known as "Dr. Sherry" is a therapist to the stars. She considers everyone as a "star" in their own right. Some are already known while others are waiting to be discovered. She empowers and inspires people to reach their goals in their lives. Dr. Sherry has worked with everyone from renowned award winning entertainers to top athletes in the NFL, NBA, and the MLB. Her work has encompassed everyone from celebrities in the entertainment, news, and sports arena to everyday people. Dr. Sherry successfully combines a direct style, skilled techniques, and a touch of humor to make talking with her non-threatening. Her new book "The Single Married Woman" focuses on empowering women as they deal with balancing multiple roles in their relationships. Every woman even some men, married or not, who's been in a committed relationship will identify as they laugh and cry about issues.

Dr. Sherry earned her Ph.D. in Clinical Psychology from Vanderbilt University in Nashville, Tennessee. She also earned her Master's of Science Degree from Vanderbilt after graduating summa cum laude from Tennessee State University. Dr. Sherry believes learning is an unending process and has continued this process with a great deal of specialty training including training from the College of Executive Coaches.

Dr. Sherry has served on numerous Boards of Directors in the Metropolitan Atlanta area. She has also served as the President of the Metropolitan Atlanta Mental Health Association. She has been awarded and recognized for her work by numerous organizations. Dr. Sherry is sought after by major news network affiliations and radio stations including: ABC affiliate WSB-TV, FOX affiliate WAGA-TV, NBC affiliate WXIA-TV, CBS affiliate WGCL-TV, CWK Network Inc., and cable news networks. She has been heard repeatedly on WJZF-Radio, WVEE-Radio, and other radio stations. In addition to her specialty work with athletes and entertainers, she is in private practice at Touchstone Psychological Services in Atlanta, Georgia. Touchstone Psychological Services provides services to children, adolescents, and adults in the area of assessments, psychotherapy, and education/prevention. For more, visit her website drsherryonline.com.

Did you hear that you can chat with @drsherryonline? We already have gotten some great life tips. Need some advice too? Tweet your questions using hashtag #askDrSherry.