Season 2, Episode 7
"Family Feuding"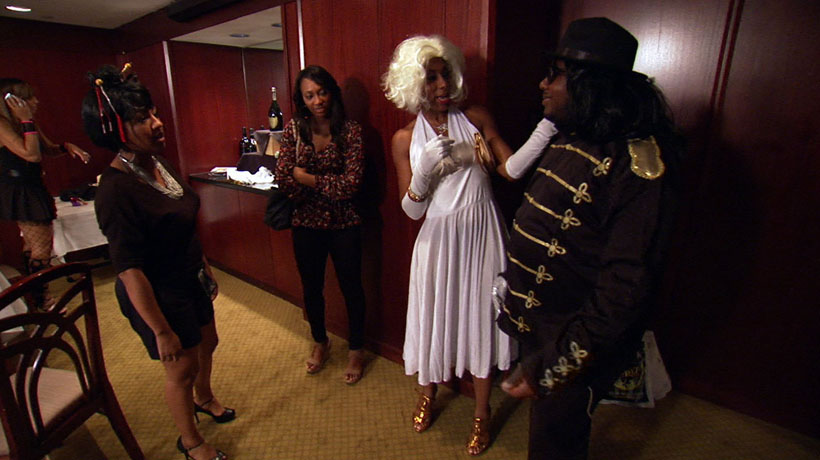 Towanda sets Evelyn up on a date. The sisters visit LA, and Tamar and Traci end up in another big fight. At Towanda's birthday party, Gabe lets her know that it's time for her and Andre to move out.
"Let's keep it real; we're living in a society where men are just bi-sexual. They like women, they like men; I mean they're running around giving it out on both sides of their legs!"

Evelyn Braxton
"I don't know of you really don't like Maryland…and Maryland is point blank nutbush.."

Traci Braxton
"Where's his daddy for God's sake?!"

Evelyn Braxton
"When I looked at the little boy, I could have sworn I saw milk 'sk**ting'…"

Evelyn Braxton
Notes from Braxton Family Values production team Magical Elves: One of my favorite things is when the girls reference lines from season one.  They never resist a moment to throw in a "Lay it down and spread it wide", or a "This one right here, is tooootally different".  It's amazing because they are referencing popular culture i.e. quoting a TV show, and at the same time, quoting each other and at times themselves. It seems like it would be weird but it's so sisterly that it's just hilarious!