Season 2, Episode 9
"Like Husband, Like Wife"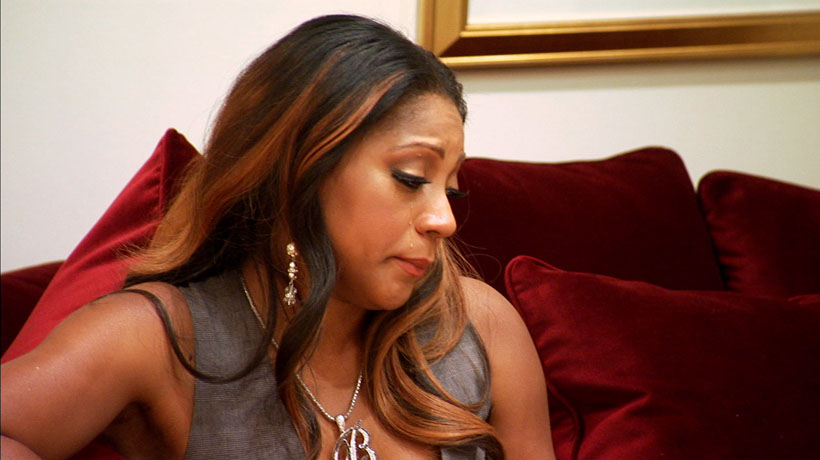 Trina shocks her sisters by telling them she is having an affair. Toni and Tamar get into a major blowout. Meanwhile, Evelyn suggests a replacement for Toni on the sisters' family album… Evelyn.
"We ain't gon' do no Braxton album! We ain't gon' do no Braxton album!"

Trina
"When you get a certain age, you don't give a rat's snake behind what people say."

Evelyn
"But he at least shoulda ate the pie in order for him to get to the cream, Trina!"

Tamar
"You don't just give slobbery knobs to anybody! You have to know him at least three months or so."

Traci
Notes from Braxton Family Values production team Magical Elves: Tamar loves to tell people to have a seat.  If you disagree with her, you will, "Have a seat."  You might say it's this season's "Dot Com"!  The funniest part about it is how it grows.  It went from, "Have a seat", to "Have several seats!" to "Have a bleacher!" to "Have a stadium...Have Madison Square Garden!"  Recently I said something and she simply held up her phone with a picture of a chair.  She even sent a text that said _/ x 100!  Girl is a true comedienne.