Season 2, Episode 1
"R.E.S.P.E.C.T."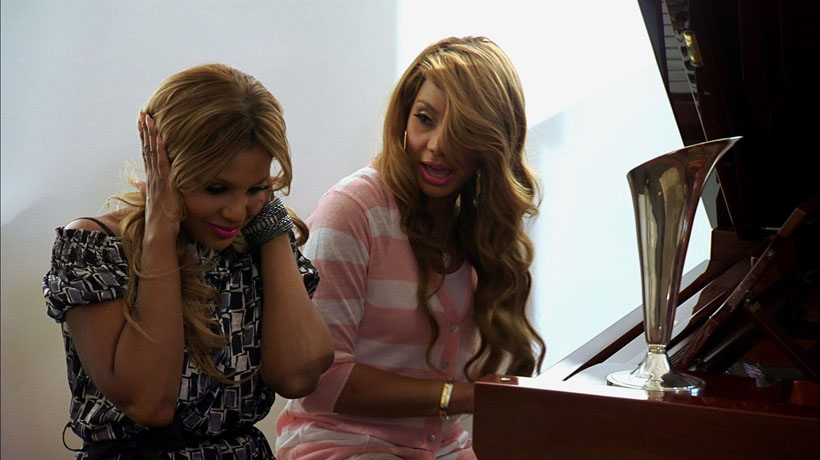 First they're bickering, then they're booty shaking – Trina, Towanda, Traci, Toni and Tamar are back. When Evelyn and Traci visit Toni in LA, tensions flare due to Tamar's newfound fame. Trina's marriage is put to the test thanks to her new houseguests, and Toni admits she's been seeing her ex. Don't miss the Braxton Family Values premiere Thursday, November 10 at 9|8c! PLUS... you can interact LIVE with the Braxtons on WE tv Sync.
"Looky, Looky – here's a new cookie."

Traci Braxton
"I'm glad someone's cracking your back!"

Tamar Braxton
"It's probably illegal to be this hot!"

Tamar Braxton
"I'm gonna slap the pi$$ out of you!"

Evelyn Braxton
Notes from Braxton Family Values production team Magical Elves: So I walk in Trina's front door and I hear this screaming electric guitar playing the lick from "Beat It" by Michael Jackson. I walk into the living room to find Trina and Towanda watching, Eric, Trina's son rocking out on his guitar. Then he starts going through some Jimi Hendrix and Van Halen songs - and he was right on. Pretty impressed.