Season 2, Episode 15
"Soul-o Act"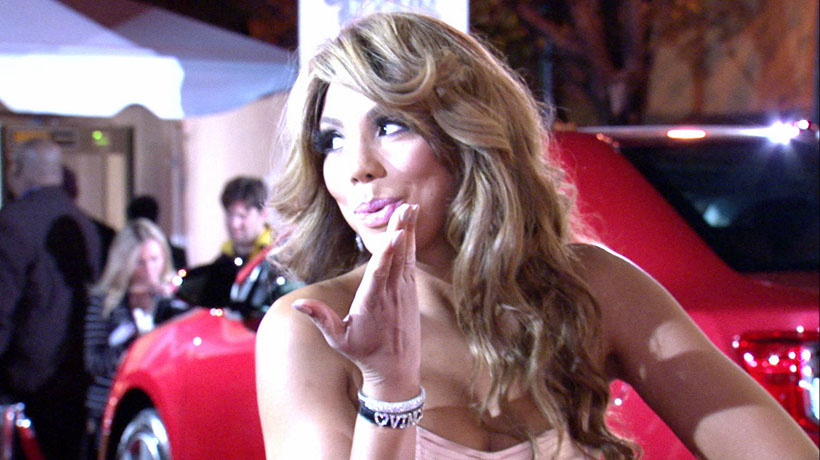 Tamar prepares for and performs at the Soul Train Awards, whereas Towanda, Trina and Traci are just invited as presenters. Meanwhile, Toni tries to coordinate Evelyn and Doc's wedding planning.
We will stick together as a family, and we will be there and support her 100 percent because this too shall pass.

Evelyn Braxton
OK, like, for real, why do I suddenly feel like a kid who forgot to do their homework?!

Tamar Braxton
You better get your life! I'm wearing a white mask because I am a fashion beast, honey. If Gaga can get away with it, so can I.

Tamar Braxton
I don't think she and Doc should be married right now; I think they should live together in sin. I don't think this is smart. OK, I said it.

Toni Braxtons
The one definite answer that Mommy could give me regarding this wedding is that Jackson the dog is going to be IN the wedding. Really, Mommy?

Toni Braxton
Tamar, you need to put your big-girl panties on and perform. You're doin' this by yourself, so just do it.
My sisters are actin' real stankalicious right now.

Tamar Braxton
I'm barely dressed, and I'm runnin' to the stage for what I hope to be my big break. I want the world to see I'm a superstar!

Tamar Braxton
I'm a perfectionist, and I feel like I could have done a better job. My hair looked like the lion from The Wizard of Oz.

Tamar Braxton