Season 2, Episode 4
"The Graduate"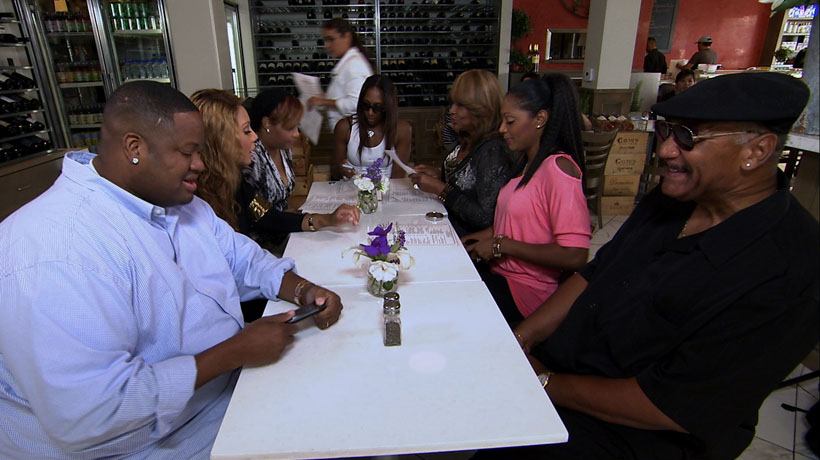 Trina graduates from college and gets a surprise. Gabe gets upset when Trina gets drunk and flirts with a band member at her graduation party. Tamar acts as Vince's manager when he gets a TV offer.
"Food and fashion in life-that's all you need."

Tamar Braxton
"Gabe, you're still a lying, dirty cheat but you got some snaps…my sisters are on my poo poo list."

Trina Braxton
"Gabe keeps following me around and it's unfun because he's a fun snatcher!"

Trina Braxton
"Just saying I'm sweating between the mounds. The mounds and the almond joys!"

Trina Braxton
"Gabe is projecting his own cheaterization on me!"

Trina Braxton
"Towanda has put her feet in my Louboutins."

Tamar Braxton
Notes from Braxton Family Values production team Magical Elves: Trina started whistling "Oh christmas tree" while in the lobby of a restaurant.  Traci then started whistling a harmony with her.  I've never heard harmonizing whistles before.  When Towanda joined in and they carried on through a medley of Christmas carols, it was like having my own private symphony.