Season 2, Episode 5
"Toni's New Doo-Wop Chick"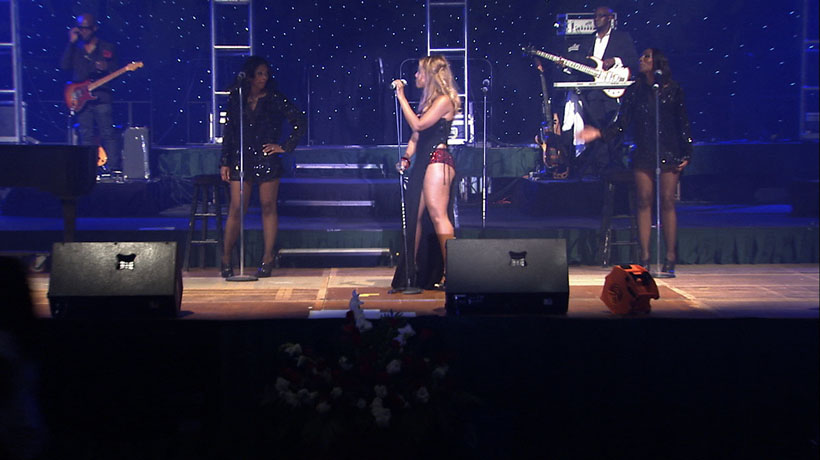 Toni asks Traci to sing backup for an upcoming gig in Indiana and requests that Tamar teach her the choreography. Evelyn introduces her new man to Trina and Gabe while Towanda considers acting again.
"There ain't no way I can teach somebody how to pop-pop, drop-drop and roll-roll like I do and boom-boom because it's either you got it or you don't and I got it."

Tamar Braxton
"You have to throw a little more stank juice on it!"

Tamar Braxton
"Mommy, you have my permission to stab him (gabe) in the neck with your fork."

Trina Braxton
"Towanda, are you pinching my wobbly bits?"

Trina Braxton
"You wanna enjoy your time at the amusement park instead of carrying around a big 'ole bear with you?"

Traci Braxton
"Ellen got swagger!"

Toni Braxton
"I like to eat the whole cow to know I am eating beef."

Toni Braxton
"If you put a condom on your heart, and somebody screws with it, you'll be protected."

Trina Braxton
"So Towanda and Trina are trying to help me out, still practicing before we go on stage and I have to admit, I'm nervous as HEN PI$$!"

Traci Braxton
Notes from Braxton Family Values production team Magical Elves:The girls are always talking about their sons' girlfriends. They are so protective of their boys that I don't think any girl would be good enough. The sons sure are going to have a tough time when they get older and start dating for real.