Dr. Miami is the king for a reason – he is changing lives in the surgery room! This week, WE saw him transform two patients, Ashley and Adam and now that the Dr.'s checked out, WE are checking in on them to see what they had to say about their experience.
ASHLEY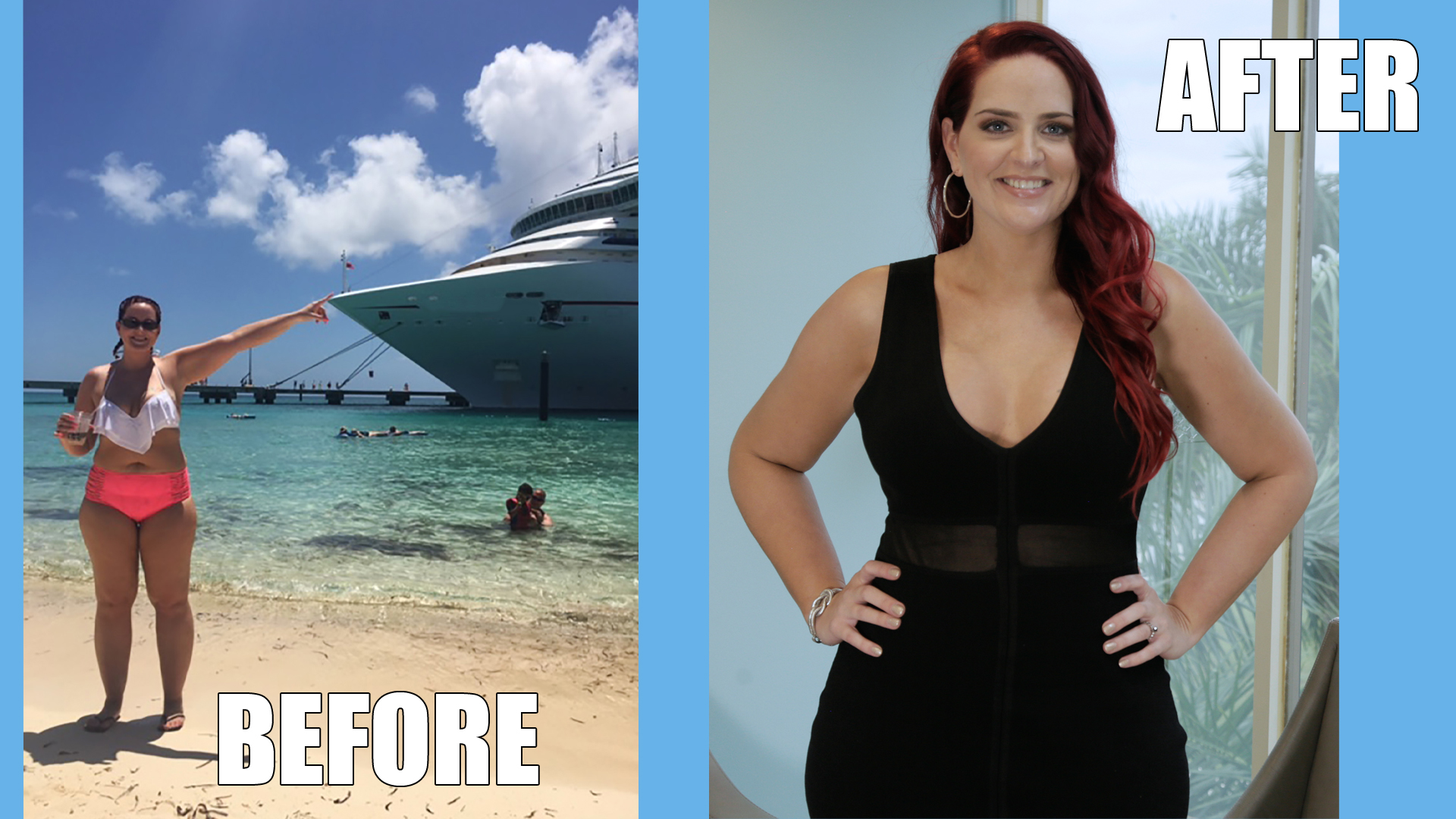 I used to literally hate my body. I'd look in the mirror and cry sometimes. I had lost weight, but I had all this extra skin and stretch marks. I first learned of Dr. Miami from Instagram and then later started watching him daily on Snapchat. Although I wanted a tummy tuck, I never really thought too seriously about surgery. I was too scared of a messed up surgery and looking worse than before. After about a year of watching the Dr. on Snapchat, I started feeling more and more comfortable with the idea of getting surgery. He transformed women right before my eyes. Knowing EXACTLY what would happen if I got surgery made me feel at ease. You can tell he loves what he does and takes great pride in his work. He's very realistic with his patients and their expected results. Although some people may be put off by how much fun him and his staff have, I love it. It made me more comfortable.
I decided to get a total mommy makeover – tummy tuck, breast lift, lipo, Brazilian butt lift, Botox, and an O shot. The day of surgery I was so scared to the point of almost wanting to not go through with it! The staff spoke to me and calmed me down. When I woke up from surgery I didn't feel too much pain until I had to get up and start walking around. The first time I saw myself in the mirror at the recovery house I started crying. I can't remember the last time I had a flat stomach that didn't have extra skin and stretch marks hanging everywhere. Before the surgery I hated going to the beach because I was so self-conscious about my stomach – now I'd walk around in a bikini everywhere if I could. I'm so thankful to the Dr, the staff at his office, and the recovery house staff. My life is changed!!!
ADAM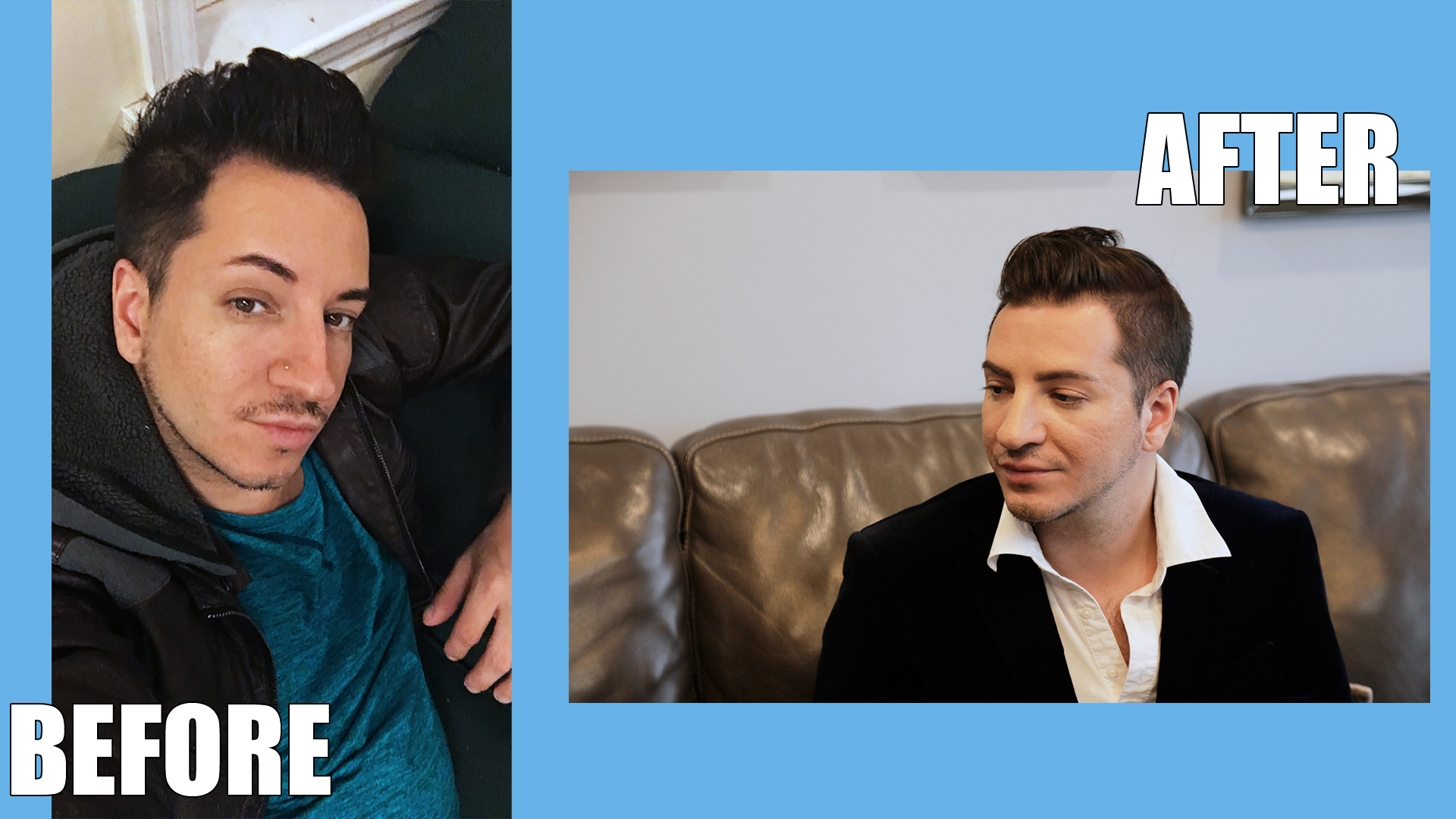 For my entire life I struggled with having a big bump in my nose. Known as the "Barta bump", you can imagine the wonders that does for your self esteem as a kid! Hating my profile, I needed to do something about it, but there were a few factors inhibiting me. First, was finding the right doctor. Second, my dad passed away when I was 15 on the operating table. I was petrified of going to sleep and never waking up again. I'd been hearing buzz for the past two years about Dr. Miami, who not only did phenomenal work, but who was a social media "king." A kindred spirit.
Last year, I endured the hardest summer of my life when I lost my mom in July. Her passing made me realize that I needed to make my dreams come true and take life by the horns. I also knew I would have an angel watching over me as I had the surgery now. The time was right.
When I met with Doctor Miami – along with Jordan, my "V-List" partner – he was as fun and exciting as I had imagined. What I didn't realize was that he had the same exact surgeries I wanted – his nose and chin! Looking at him was like looking at an after photo of myself.
The day of surgery I was petrified. But, after meeting with the anesthesiologist, my anxiety was quelled. Next thing I knew, I was waking up in the recovery room with Chelsea. I knew the worst was over. Recovery was tough as expected, but quite honestly my pain was not the issue. It was a bout of hiccups that wouldn't go away. Needless to say, the recovery house nurse, Mary was kept on her toes.
Fast forward to today, and I finally have the confidence and poise I always dreamed of. It still feels surreal when I'm posing for photos and I turn sideways and actually LOVE my profile, rather than trying everything in my power to hide it. Since the surgery, I've already had another Billboard club hit, and had the V-squad work on a fabulous new song and music video with a real A-lister – Dr. Miami himself! My life has changed unbelievably. I will be forever grateful to this man. Watch out entertainment world!
WE can't wait to see who his next #BeautyWarriors are! Do NOT miss an all-new episode of Dr. Miami, Friday at 10|9c!