This week WE got to see two very different sides of plastic surgery. In Dr. Miami's OR, patients are healed on the inside before their new looks are revealed! For carjacking survivor patient, Katoria, Dr. Miami was not only able to flatten her tummy and lift her breasts, but he was able to detect and eliminate breast pain she's had for years from multiple gunshot wounds she sustained while saving her son's life. If that isn't beautiful than WE don't know what is! On the other hand, there was Carolina, a deaf patient on a quest for her first orgasm since childbirth ten years ago! Here's a recap of the episode from Dr. Miami's staff!
BRITTANY – Social Media Coordinator
A patient's son asked Brittany out.
Every mom is hero in the eyes of their child, but Katoria is a for real hero! She literally took a bullet for her son to save his life. I'm so happy she came to us. Dr. Miami had an opportunity to help someone out that is so brave and has such a big heart. David, her son, is also very nice and seemed a little protective of his mom for obvious reasons. We really got to know David and make him feel more comfortable about his mom getting surgery. He also said he'd take me to lunch and food is the way to my heart, so I was down!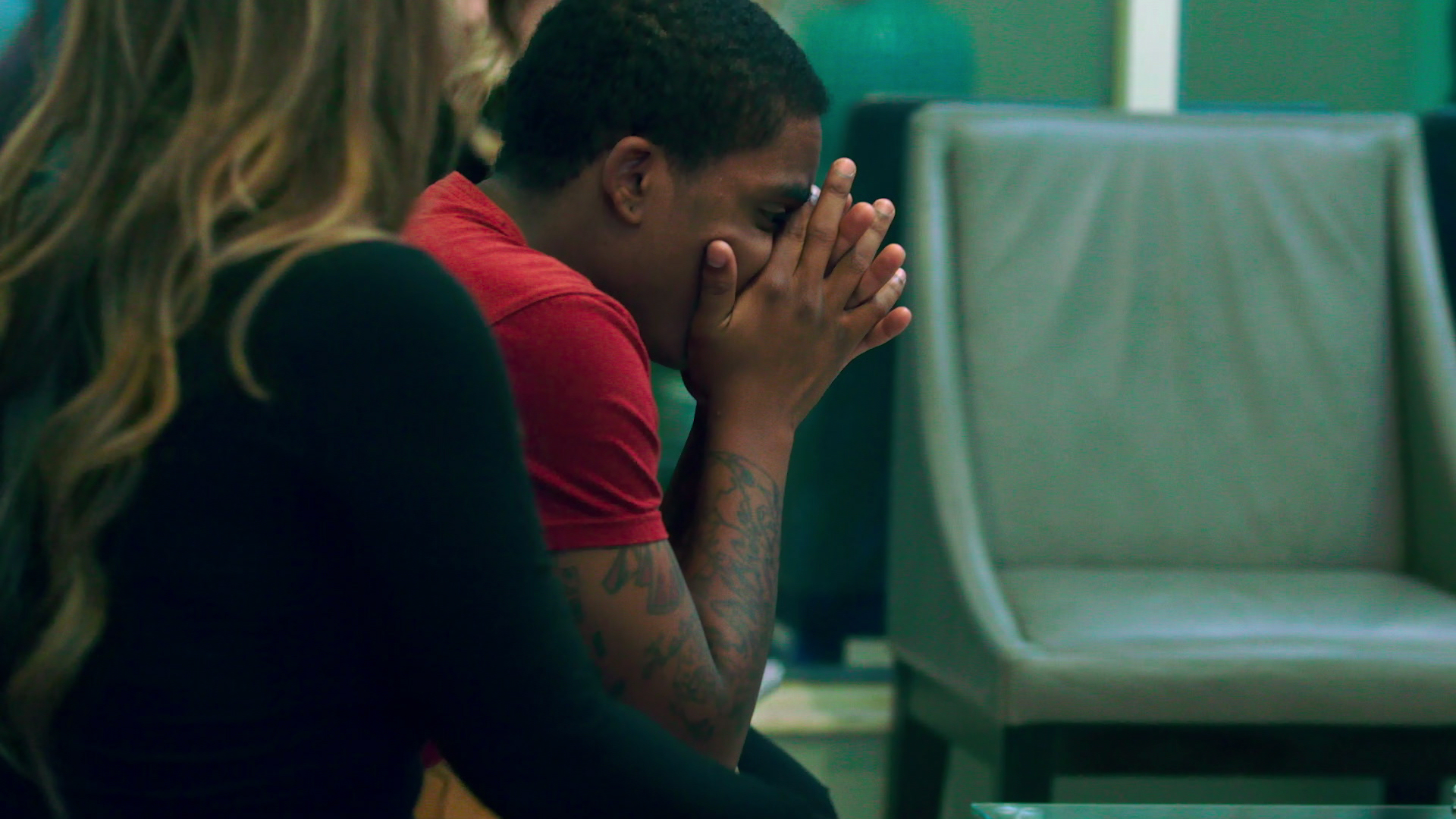 ROSY – COO
This week gave Rosy all the feels.
Katoria has one of the most amazing stories I have ever heard! When her son, David, who was very young at the time, told us he remembers seeing the doctor's cutting off her shirt and bra and a bullet falling out, I just couldn't imagine what that was like for him. His mom has had pain in her breast ever since that day. She's been living in constant pain, yet she is always smiling and happy. I love people like that—they've seen and felt the worst, yet they don't let anything get them down. I want to be more like that! Katoria's son was so emotional while watching his mom get surgery, but I know the girls were checking on him constantly to make sure he was ok. That makes me proud— sometimes I feel like I raised the girls in this office and I get mama pride when I see them doing the right thing! Katoria looked great after her surgery, and most importantly and miraculously, her pain is gone! Dr. Miami did that for her and that was probably the biggest gift of all!
ARI – Patient Coordinator
Ari was all "SMDH" after finding out that Carolina ignored Doctor's orders.
Putting aside the fact that I sympathize with her hearing loss, I think Carolina is a hot mess. Every single interaction I had with her had me feeling like I just ran a 5k. She was all over the place and super hyped and always had something to say. I mean, if you pay good money to consult, and then have surgery with an expert, how are you then just going to chop up your lovely lady bits at home? I mean, I know she came to see us because they weren't exactly lovely, but we made them lovely so come on now. I cannot fathom how someone can start cutting off their stitches on their nether regions. And, all this sex here and orgasm there and p***y here and do me there. Give me a break, grow up already and be a little more ladylike!
JOVANA – Patient Coordinator
Jovana will never order roast beef for lunch ever again.
Carolina has a positive attitude and outlook on life despite her hardships. I can only imagine having hearing loss. I don't wish that upon anyone! However, she's definitely a hot mess and she traumatized me forever with her roast beef delivery to the doctor! Ew!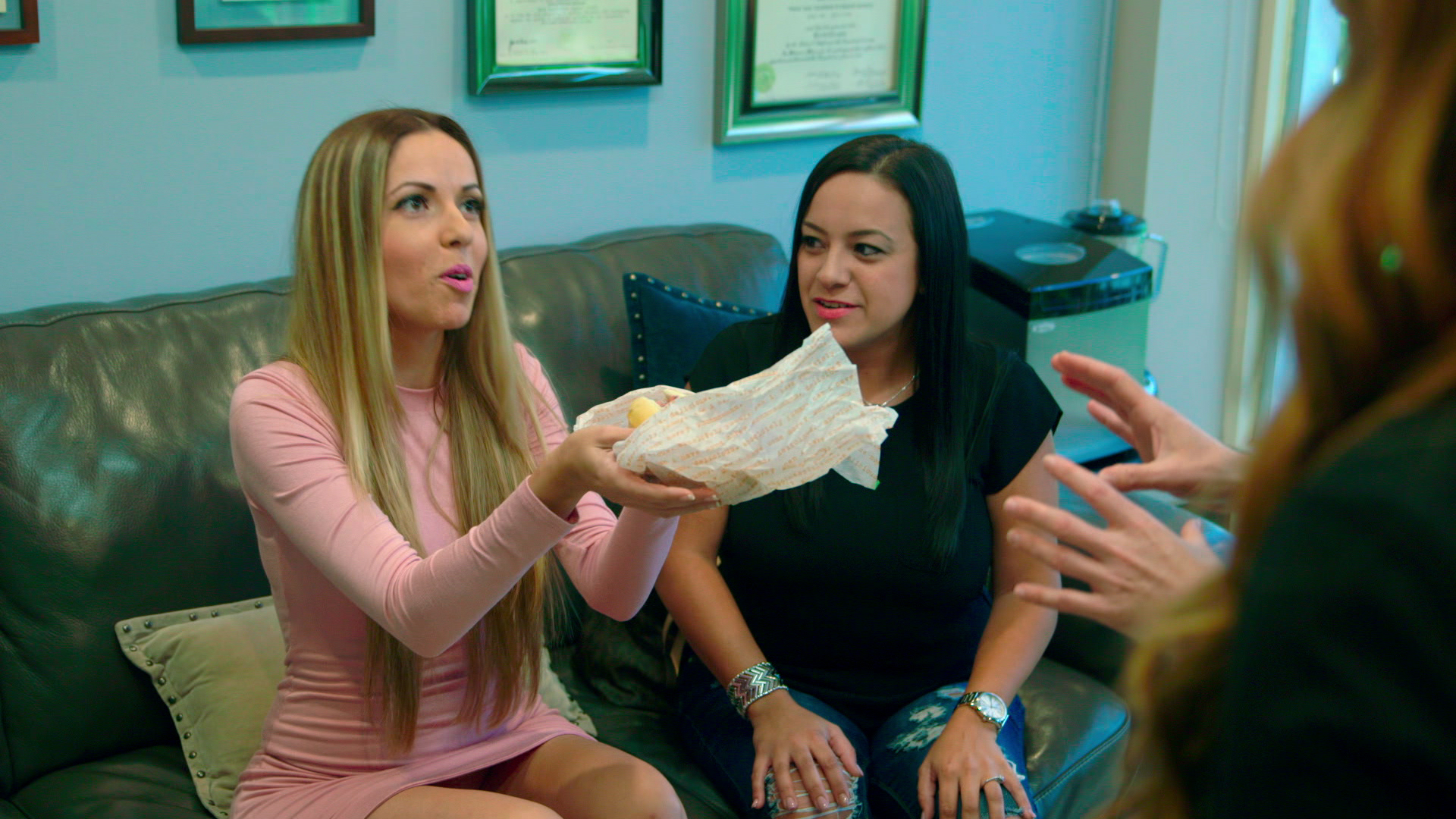 ASHLEY – Social Media Coordinator
Ashley's innocence was stripped away, along with the patient's labia.
Oh child! Jovana done dragged my innocent self into the consultation with Carolina and this woman did not want to stop talking about sex. I'm just sitting there trying not to laugh because I was uncomfortable. I mean, Carolina is cool and funny but I think she may be addicted to sex or maybe she just wanted an orgasm that bad?
CHELSEA – Recovery Nurse
After learning Katoria's shocking backstory, Chelsea was feeling #Blessed.
As a nurse, I can only hope to touch at least one patient's life for the better on a daily basis. It is such a rewarding and satisfying feeling to know that you helped and made a difference. The smallest gestures as a nurse are the ones that sometimes make the biggest impact. I can't help but think and pray about all the people who have had to endure such nightmares in their lives such as Katoria and David. It has made me realize how fortunate and blessed I am. I also learned from this scenario how to not take things for granted because you never know what each day brings. So as cliché as it sounds, make sure you always kiss and say goodbye to your loved ones!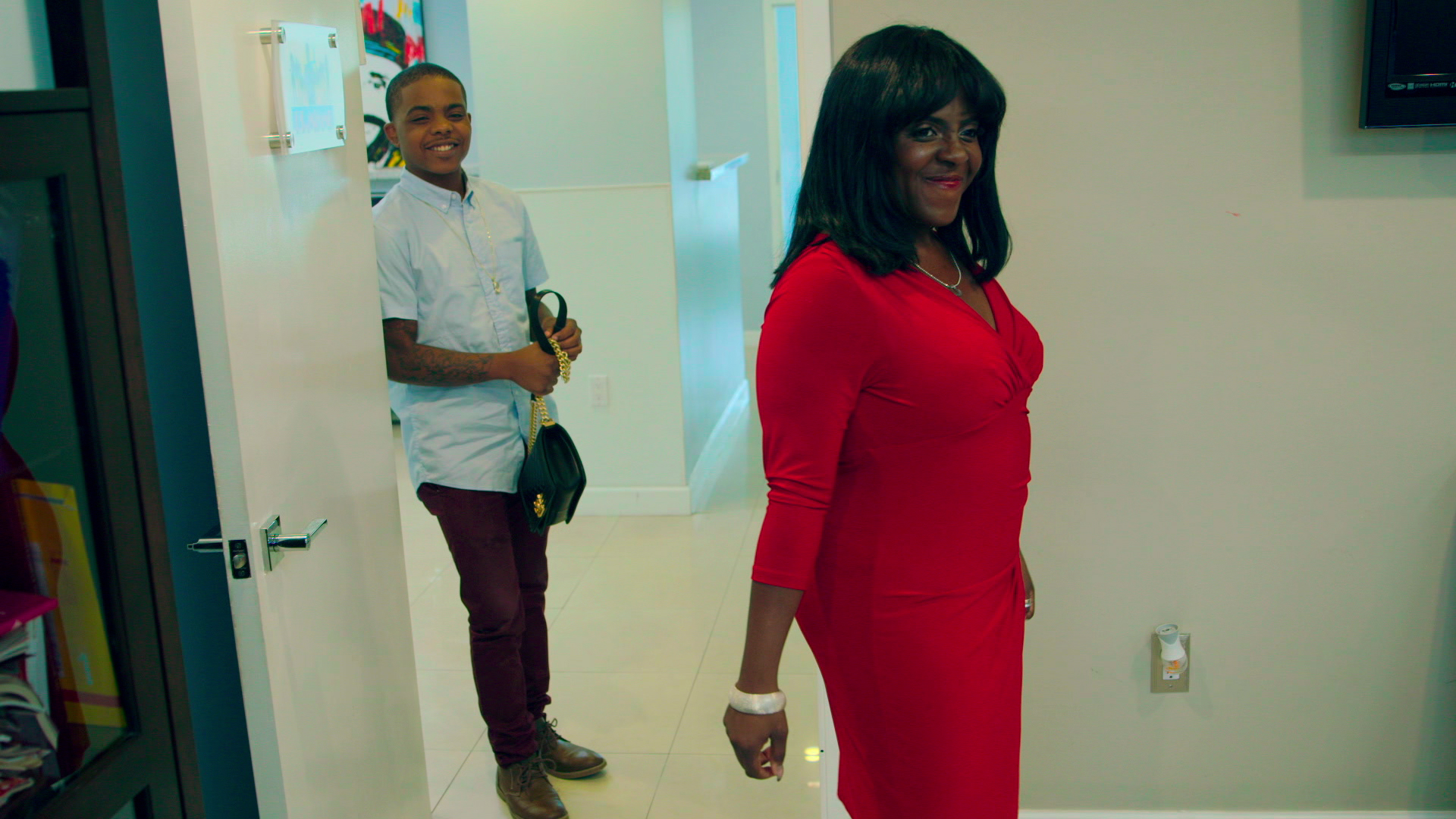 TATI – Medical Clearance Coordinator
Tati wasn't up for chaos.
Carolina was straight up chaos! I felt bad about her hearing loss, but she wasn't really my cup of tea. She looked great and felt everything she wanted to, but I just found her a bit weird. I didn't really connect with her and I'm sorry for saying, but she was kind of like watching paint dry.
Watch #DrMiami turn patients into Beauty Warriors Fridays at 10|9c!