Cast
Camryn Manheim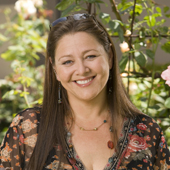 Camryn Manheim is well-known to television audiences for her role as Ellenor Frutt in the drama series "The Practice" for which she won both the Emmy Award and the Golden Globe Award. She was nominated for an Emmy Award for her role as Gladys Presley in the mini-series "Elvis," on the Network. Her other television credits include the series "How I Met Your Mother," "Two and a Half Men" and "Chicago Hope," all on CBS, "The L Word," "Will & Grace," "Ally McBeal" and "Gideon's Crossing."

Her feature film credits include "An Unfinished Life," "Dark Water," "Marilyn Hotchkiss' Ballroom Dancing and Charm School," "Scary Movie 3," "Romy and Michelle's High School Reunion," "Happiness" and "The Road to Wellville." She recently completed shooting "Slipstream," a film written and directed by Anthony Hopkins.

This summer she played the nurse in the Public Theater's Shakespeare in the Park production of "Romeo and Juliet." Among Manheim's long list of additional theater credits is "Missing Persons," for which she won an Obie Award, and her one-woman show, "Wake Up, I'm Fat!," which was also a New York Times best-selling book.

She was born on March 8 in Caldwell, N.J. She currently lives in Los Angeles with her son, Milo.