Cast
Jay Mohr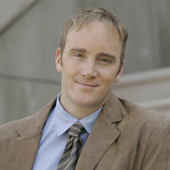 Jay Mohr has found success in the worlds of film, television, radio, writing and stand-up comedy. He has co-starred in over 20 feature films such as "Jerry Maguire," "Picture Perfect," "Playing By Heart," "Suicide Kings," "Seeing Other People," "Even Money," "The Groomsmen," "Pay it Forward," "Go," "Kings Ransom" and "Are We There Yet?"

Mohr first received notice doing impressions on "Saturday Night Live." His two years in the trenches as a writer and featured performer on the popular late night show are detailed in his best-selling book, Gasping for Airtime, published in 2004. His additional television credits include the lead role in the series "Action," and co-creator, executive producer and host of the hit reality program "Last Comic Standing." He is also known in sports circles for hosting "NFL Sunday Morning," narrating the award-winning "Beyond the Glory" and "The Best Damn Sports Show, Period." He was recently signed to host "The Alternative With Jay Mohr," a new weekly entertainment video program.

His stand-up act sells out theaters, clubs and colleges all over the country, and he earns standing ovations for his keen observations of the world and the people who live in it.

Mohr was born in Verona, N.J., and currently resides in Los Angeles. His birth date is Aug. 23.