Season 2, Episode 5
"A Very Public Affair"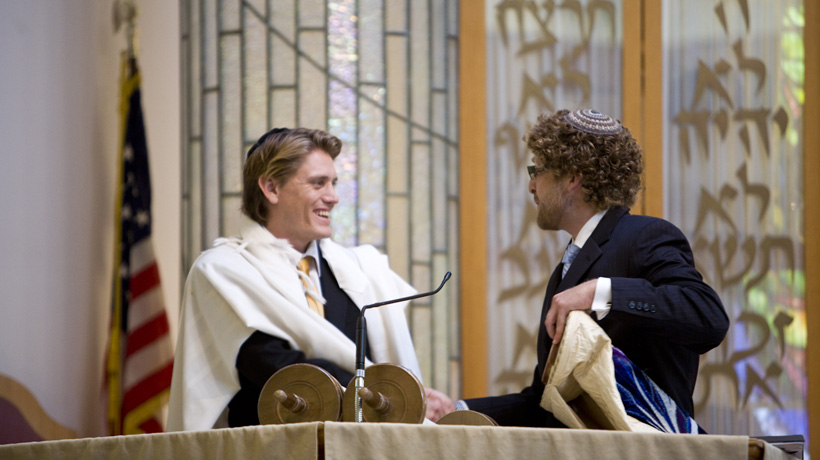 Joan plans a Bar Mitzvah for Conrad, and Melissa discovers a shocking secret about Jason. While Mel's relationship crumbles, Joan struggles to keep it all together, with the help of Jason Alexander.
Notes from Danny Salles, from Joan & Melissa production team Pie Town Productions:
Luckily though, we were there when she called Jason to ask him about what she was finding. And we were shocked when Melissa tossed the computer off the terrace in frustration. We all felt for her that day. It was tough to watch. But I was really glad that our crew and I had developed such a close trust that she was willing to let us film it all as it went down.
Click here to read more from EP Danny Salles.