Season 2, Episode 9
"Birthday Blues"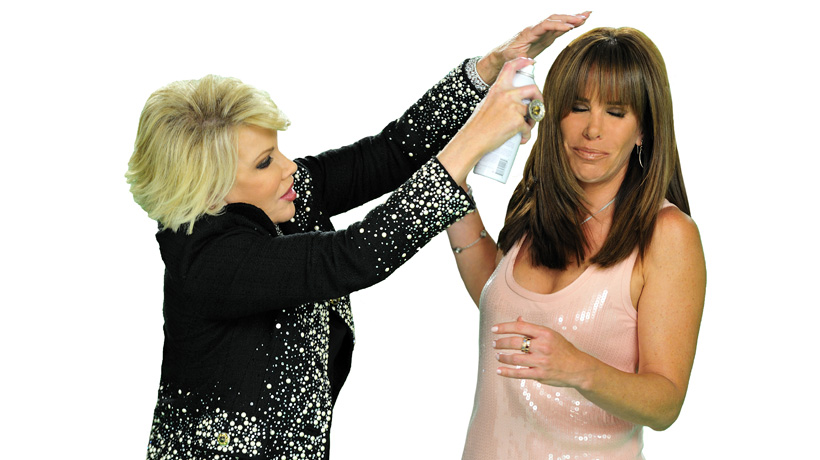 It's Joan's 78th birthday and she's got the blues, especially when Jimmy Fallon bumps her for a younger comic. Her loved ones try everything to get her out of her funk, even getting her a tattoo.
Notes from Danny Salles, from Joan & Melissa production team Pie Town Productions:
This led us to tattoo parlor in New York City where Margie convinced Joan to get a tattoo. And where did Joan want one? On her butt. So there I was with two camera crews, zeroing in – carefully – on Joan's posterior with the tattoo artist placing a picture of a bumble bee on her rump. These are moments that they don't prepare you for in film school. Ah, the glamour of reality TV. I love it!
Click here to read more from EP Danny Salles.