Season 2, Episode 8
"Crossing the Line"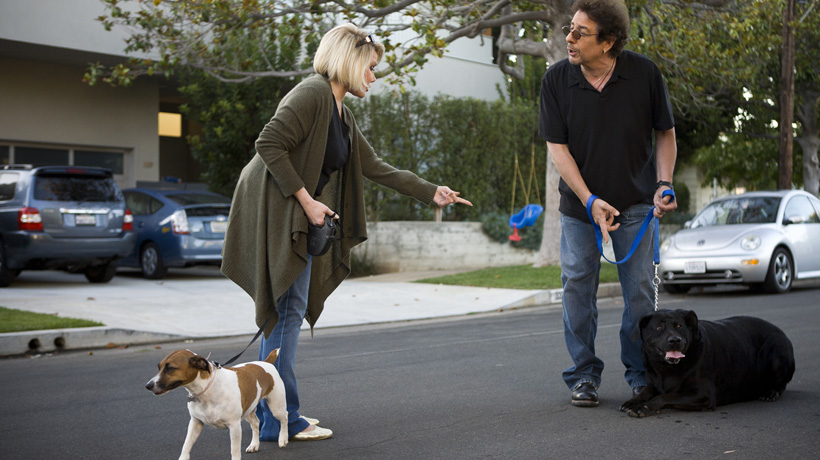 Joan gets too familiar with an employee and must take a sexual harassment class. Tony cleans up his act when he opens for Joan. Joan pushes boundaries when she pitches a new reality show, My Fat Pet.
Notes from Danny Salles, from Joan & Melissa production team Pie Town Productions:
"My Fat Pet" is a show idea that Joan and Peter came up with together after discussing how fat Peter's dog had become. Joan loves dogs, and loves any fun idea that she thinks will sell. So it was no real surprise that she wanted to pitch this dog as an idea for real.
Click here to read more from EP Danny Salles.