Season 2, Episode 7
"East Side Story"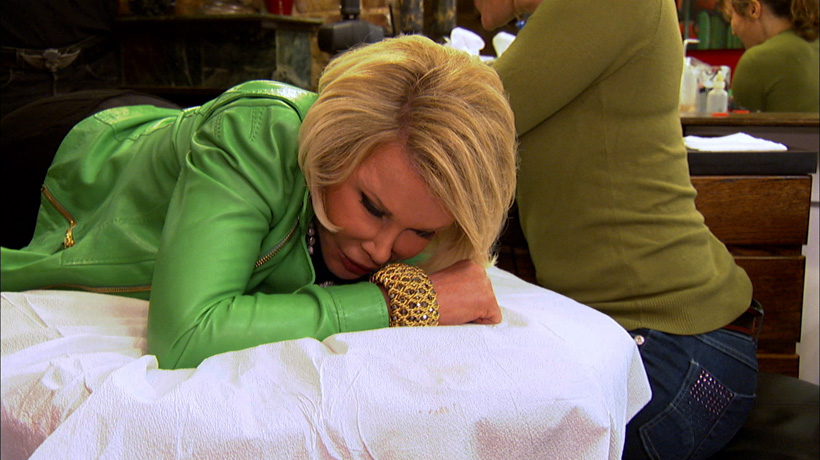 Joan returns to her plush Manhattan pad with Melissa and Cooper to be honored at an Off Broadway theater. When Joan sneaks Cooper to an audition and acts like a stage mom from hell, Melissa freaks out.
Notes from Danny Salles, from Joan & Melissa production team Pie Town Productions:
When Joan decided to take Cooper and Melissa to one of her favorite lunch spots, Serendipity, we had no idea that her friend, fellow actress Sharon Gless would be there at the very same time. We were shooting over the Labor Day weekend – when most New Yorkers clear out of town for the long weekend.
Click here to read more from EP Danny Salles.