Season 2, Episode 2
"High Times"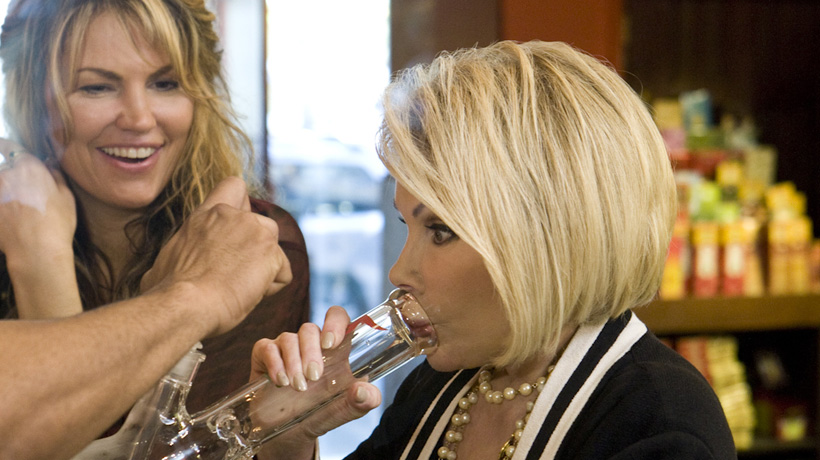 When Jason's parents come to visit, Joan gives them a VIP tour of Hollywood. As the conversation runs dry, Joan grows desperate for a break. She calls Lynne, who has a scheme to get medical marijuana.
Notes from Danny Salles, from Joan & Melissa production team Pie Town Productions:
Okay, if you had told me that I would be helping Joan light a pot pipe last year, I would have said you were high. I was nervous when Lynne and Joan started looking for marijuana. I know that it's legal in California, but I wasn't sure how she would react to trying pot. I mean all I would need is for our star talent to get sick or nauseous.
Click here to read more from EP Danny Salles.