Season 2, Episode 3
"Picture Imperfect"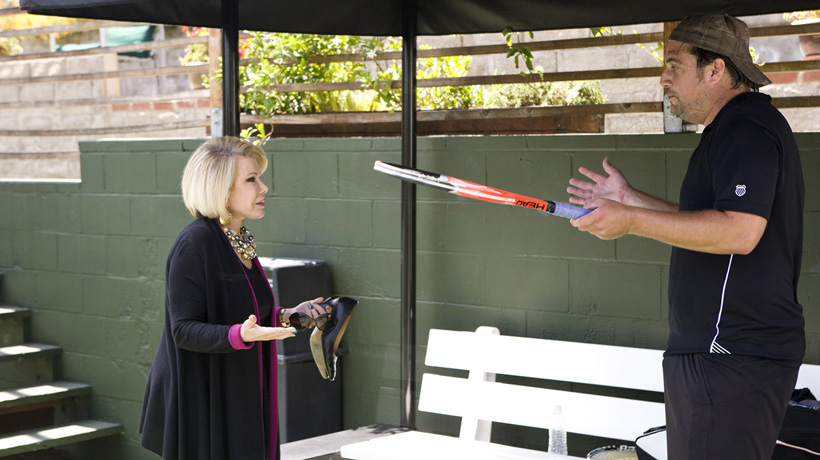 Melissa's excited when Jason is included in a Rivers family photo shoot, but when Jason doesn't show up, it results in a blow-out and Joan's in the middle. The ordeal puts Melissa's future in jeopardy.
Notes from Danny Salles, from Joan & Melissa production team Pie Town Productions:
The final piece, shooting Melissa in the car after the system was installed, was the easiest part. We helped Joan input the new voice card into the system early in the morning. Then we put some incorrect directions on one of Melissa's scheduling sheets for the day, so that she'd choose to turn on her GPS while we were taping her. The results were hilarious – but we had to put the scene in a later episode – since it took several weeks for the system to be ready.
Click here to read more from EP Danny Salles.