Season 2, Episode 10
"What Happened In Vegas?"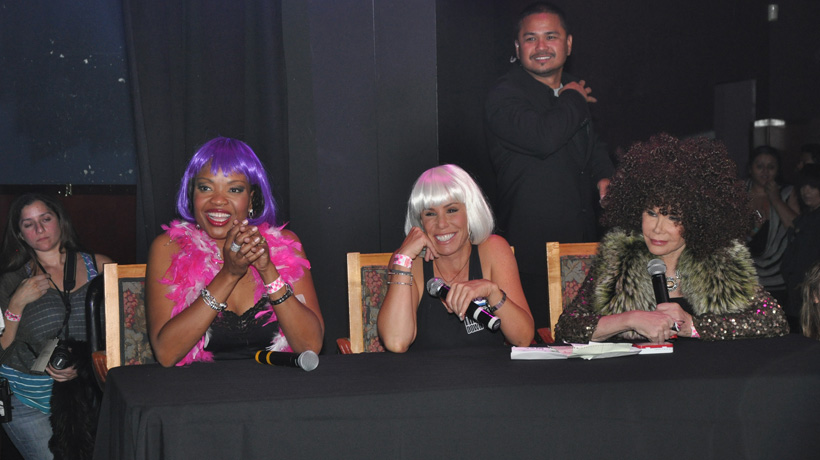 Joan invites the whole gang to Vegas. Sabrina renews her wedding vows, and the girls have a wild bachelorette party. Melissa is set up on a blind date, and surprises Joan when they discuss the future.
Notes from Danny Salles, from Joan & Melissa production team Pie Town Productions:
Joan's energy continued right into the dance club. Joan loved dancing to the Black Eyed Peas and got a second wind surrounded by 1500 gay men dancing with their arms above their heads. We did not stop shooting until 2:30 in the morning.
Click here to read more from EP Danny Salles.