Cast
Kendra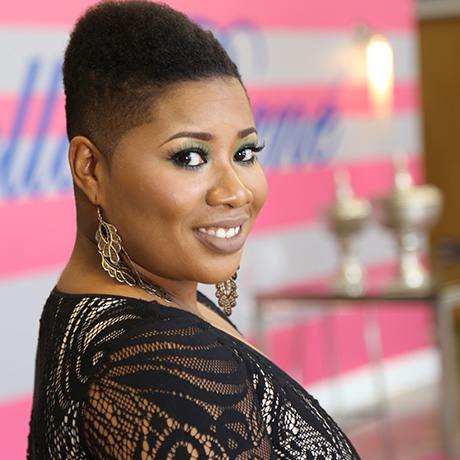 Kendra is the Creative Director of Bella René. A talented make-up artist, she has an eye for beauty, photography and interior design.
Kendra is both liked and disliked because she tells it like it is. She isn't afraid of Kenyatta and considers this an advantage over everyone else at the company. Kendra is a single mother who adores her seven-year-old son, Bishop. She's proud of Bishop and knows he's made her "an even more awesome person."
Kendra has welcomed a new member to the family, a cute pound-puppy, Oreo. Kendra loves listening to live music, singing, shopping and most of all, scaring and pranking people. Kendra was born in Utica, Mississippi and has a twin brother and two older siblings. Her dad is a master welder and her mother a hairstylist.
She met Kenyatta while studying psychology at Jackson State University in Mississippi. Through Kenyatta, Kendra met Sherlynda. Milan is her cousin. The girls have known each other so long they're like sisters. And when you're close like sisters, you fight like sisters!