L.A. Hair Salon Tour Photo Galleries
WE tv and Kim Kimble hit the road to show the "who's who" in hair what's to come from the highly anticipated new show L.A. Hair. High-end salons in New York, Atlanta, and Los Angeles — including Kim's own Kimble Hair Studio – welcomed VIP guests and fans to meet the cast and celebrate the launch of this new WE tv hit! Check out these photos highlighting all the action.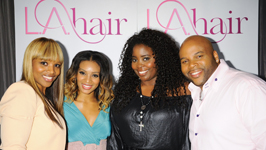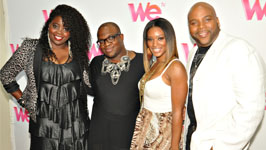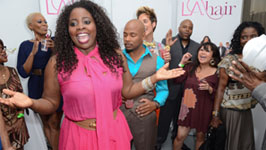 Have a Question for Kim?
How do you maintain relaxed hair? What's the best hair product you need to have? Have a party and not sure what look to rock? Ask it here!