As Remy Maaddi walks into the make-up room at the Marriage Boot Camp: Bridezillas Reunion taping, she is rubbing her belly. Wearing a trendy pink lace dress, she sits down in the seat. "I like bold makeup. I want it to be like, 'Bam.'," she tells the artist. "I'm Egyptian." Someone comes in and asks if she wants some breakfast now or if she wants to wait until lunch. "I'll have some French toast, as long as it's, like, really fresh." After hearing that it's not, she opts for a snack instead. "I'm hungry now," she says, "I'm pregnant with twins – I'm always starving."
After noshing on a granola bar, Remy settles in for some mommy talk. She says that so far her pregnancy has been smooth, except for a bout with a stomach virus. "I feel run down all day long, but for the most part, I feel good," she says. "I'm happy, I'm eating well, but I always feel like alien took over my body!" She points out that her nose got bigger, her feet grew and that she has a small breakout on her face – things she is seriously considering when the thought of having more children crosses her mind. "Being pregnant is hard. This is my first pregnancy and I don't know what a single pregnancy feels like, but being pregnant with twins is hard," Remy says.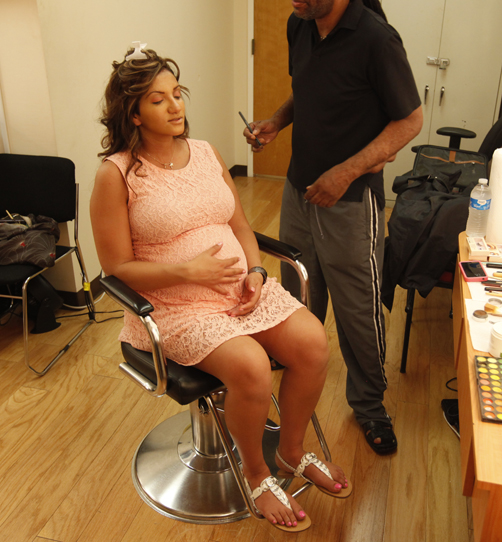 She says that she was "shocked" when she found out that she was having twins, but fraternal twins run in Rob's side of the family. "He is responsible for this," Remy says, jokingly. When asked what she's having, Remy says she isn't too sure and there is even some question as to whether the twins are identical or fraternal. "Up until a few days ago, they were identical," she says, "but then we went to the doctor and she told us that they might be fraternal."
With the twins on the way, she acknowledges that she is in for hard work when it comes down to taking care of two infants. "I hear horror stories all the time. They're going to kill me," she says. But for the most part, she's excited to bring two little shopping buddies into the world. "I am really the most excited to take them shopping," she exclaims. "My kids aren't going to say 'Mommy' and 'Daddy' they are going to say 'Gucci!' They are going to be like 'Let's go shopping!' These kids are going to love me. They are going to be so spoiled," she says in typical Remy fashion.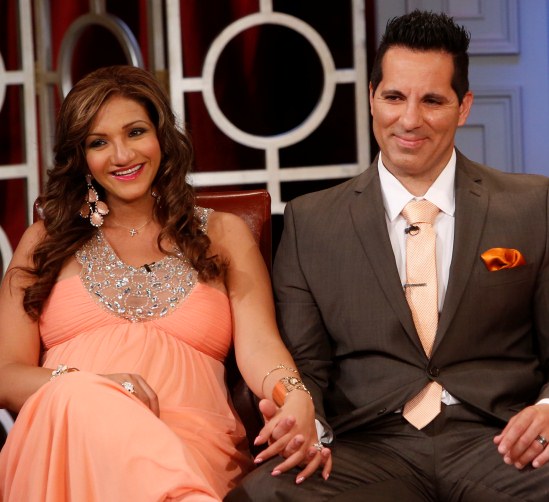 And, she says, it's not just her who is going to spoil her two little bundles of joy. "They are going to be spoiled because Rob loves shopping as much as I do. They are going to have him wrapped around their fingers."
Her attention turns to Rob and she blurts out, "He is really going to be a great dad. I say it every day." She explains in detail how her rubs her belly and talks to the twins on an almost daily basis. "He is going to be so cute. He's awesome. He's very loving, very genuine. He loves kids. Every day he talks to the babies like, 'Oh, hi babies! I'm going to be the best dad ever!' He is just going to be awesome."
While she and Rob wait to settle in to their new life with their twins, for now, she says, "I can't wait to get my body back and I can't wait to get back in my heels!"