Due to Lamar's parole conditions, he's unable to leave L.A. County to join Andrea and her kids in Utah to start their new lives together as a family. With little convincing, Andrea agreed to uproot her kids to live with Lamar in California for the next two years. On their wedding day, Lamar, and Andrea's son, Tennison shared a tender bonding moment showing signs for a happy future.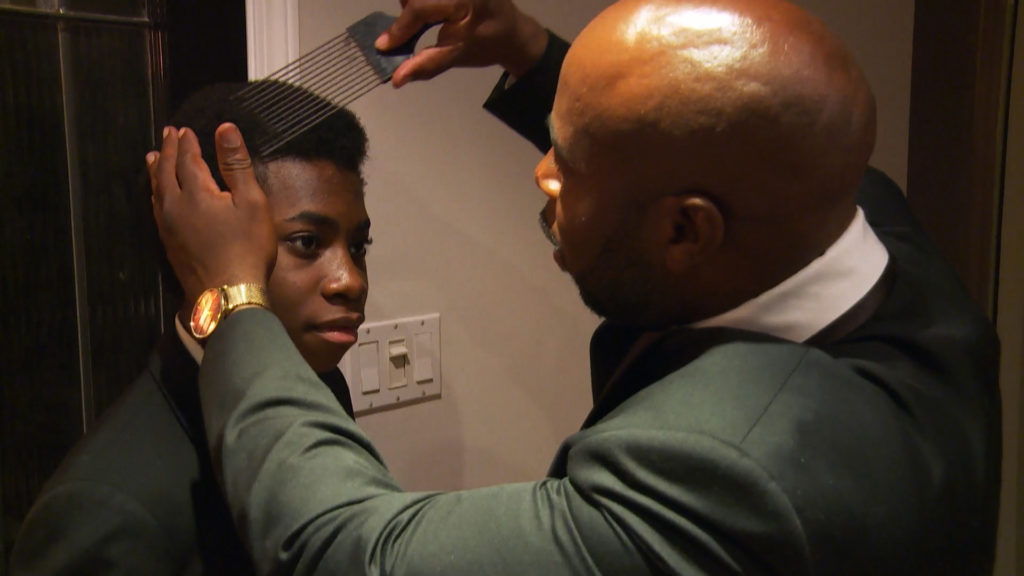 Will Lamar Step Up to the Plate and Be the Stepdad She Dreamed of for Her Kids?
Let's look at the signs of hope:
Lamar is a Real Dad
Although Lamar spent the better part of two decades behind bars, one of the first things he wanted to do upon his release was to see his daughter. Felon or not, Lamar loves his kids.
Andrea's Youngest Calls Him 'Papa'
Lamar is the only 'dad' that Andrea's youngest daughter has ever known. When he was still incarcerated, Andrea would put her daughter on the phone with Lamar. He welcomed the chats with the five-year-old and loved getting to know her while he was still on the inside.
Lamar Recognizes Tennison as the 'Man of the House'
For most of his young adult life, Tennison has been the only man in the family home. Although he was wary of Lamar at first, Tennison welcomed him with open arms. While getting ready for the wedding, Tennison helped Lamar put the perfect knot into his tie in a very mature and touching moment of acceptance.