In one word, "Wow," covers it. In another word, "Yikes." But the truth is, the best word to describe what went down this week is, "sad." This may be our first Family Boot Camp, but we have never had to cancel Boot Camp activities before because of safety concerns. And we have never, ever had a camper quite like Paula before. The word for Paula is, "complicated."
Paula's beyond time out, she's suspended… indefinitely!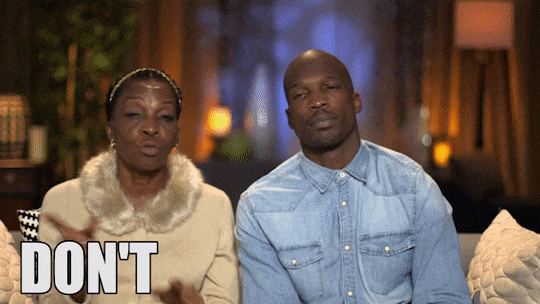 Ready…
If there's one thing she did right today, it was knowing when to walk away. She and Farrah have been circling and sizing each other up since they first stepped foot in the house. When Farrah approached the table where Paula was sitting in the morning, instead of engaging, she did the adult thing and just walked away. She wasn't ready for a fight and made the right choice. That part had me hopeful, but that hope was quickly lost.
Aim…
We all have triggers or things that set off a cascade of emotions, thoughts and consequent actions. When you're battling a substance problem, those triggers are even more twitchy. The Lie Detector question from Chad, 'Did you leave me because of a substance abuse problem', set her off, and she wasn't able to push reset for the remainder of the day.
Fire!
We all have our emotional limits. When you're using a substance to help you manage that limit it's easy for the line to get blurred. Before you know it, you're thinking, feeling and doing things you can't control. Paula lost it. She verbally attacked Farrah and Michael. She put her hands and bodily fluids on Debra. She terrorized the house and completely robbed everyone else of the chance to do the work they came there to do that day. Paula's behavior was entirely unacceptable.
We've all made hard choices. It's learning how to live with them that makes us whole. Substance abuse doesn't excuse anyone's behavior but it does help us understand it. We can help Paula wrap her arms around this problem when she's ready.
*If you or someone you know is struggling with alcohol abuse, help is available! Learn more here.
Who will Dr. Ish put in time out next week? Tune in to the season finale of #FamilyBootCamp Friday at 10|9c!