This season, WE are calling on Dr. Ish to tell us which Boot Campers are rising to the top and succeeding during their two weeks at the mansion. Here's what he had to say about season 9, episode 6, 'There's No Crying in Threesomes.'
At some point during every Boot Camp we're going to ask each person to do something they're absolutely going to hate. Today was that day for Asifa. Her punishment from Judge Toler was perfect because it grated and exposed her nerves on many levels…which is exactly what we needed to see and exactly why she needed to do it. Asifa had a day. Resistance early. Staying in the game midway through. Having a breakthrough in the end.
And for that, she's this week's Marriage Boot Camp MVP!

HER 'AH-HA' MOMENT!
Asifa's aggravation was painful…and if I'm honest, a little fun…to watch as she wrote on her board 100 times, 'I will not mention the girl at the gym.' Bring it up, get it out and put it away. You're welcome Bobby.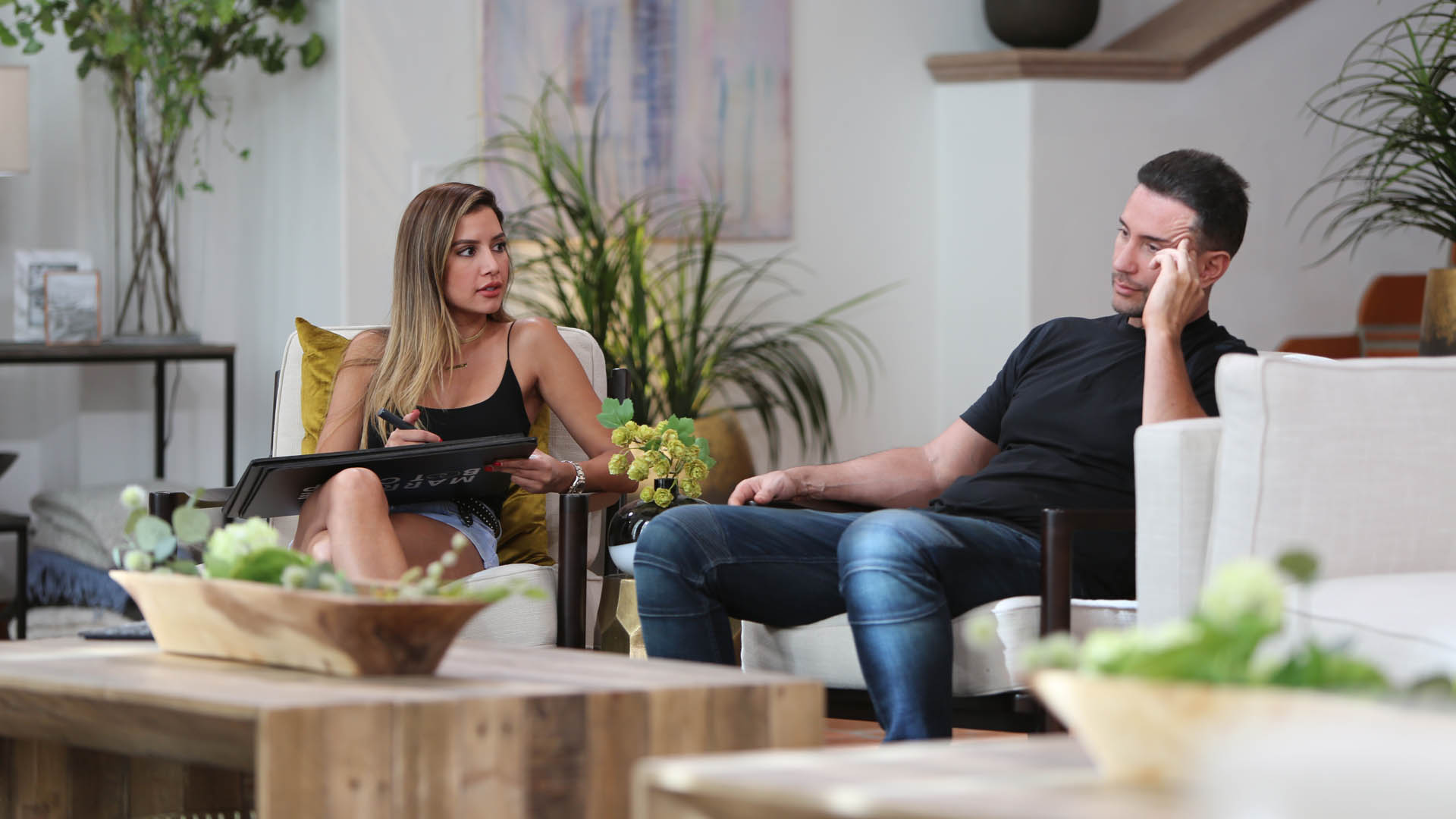 Having to endure that humiliation in front of the rest of the couples would have been plenty enough reason for her to shut down for the rest of the day, but she didn't. Asifa's smart enough to know that something better comes on the other side of anything we ask her to do and she trusted in the process even though the Sex Drill was going to be uncomfortable for both her and Bobby to talk about in front of the group.
But she hung in there, and Bobby hung in there. And in the end, she had a huge breakthrough when Dr. V. pointed out her self-sabotaging behavior in the heat of the drill. It got through! It was her 'Ah Ha' moment!
There's a point to everything we do at Boot Camp and sometimes the less you understand about the process, the better it works for you in the end. We all know what we're doing wrong in our relationships but we just need the right tools to learn how to fix it. Good thing our Marriage Boot Camp toolbox is always full! Great job hanging in there this week Asifa, keep learning and keep growing!
Tune in to an all-new episode of Marriage Boot Camp Friday at 9|8c, and check back here to find out who Dr. Ish crowns as the next Boot Camp MVP!