Season 1, Episode 1
"Giving Thanks"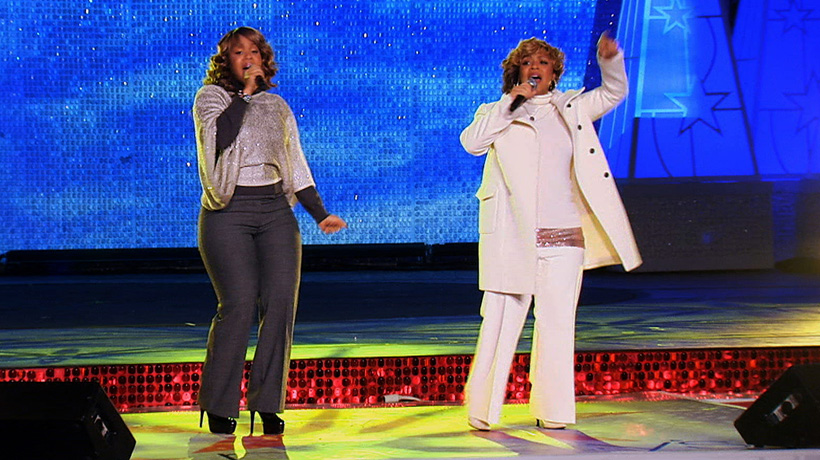 Being an award winning musical sensation is a dream come true for Erica and Tina, but Mary Mary's constant touring takes a toll on their lives when a performance keeps them away from home on Thanksgiving.
"She keeps us fly, she keeps us cute."

Erica Campbell
"Key word here… arrive… it just needs to arrive. How bout that?"

Mitchell Solarek
"You better pray that dress is here. That's all I'm saying."

Mitchell Solarek
"Mitchell likes to freak out and have panic attacks. I respect his opinions, but don't come for me. And he comes for me."

Goo Goo
"If God can't help me get right, it ain't gonna be right."

Tina Campbell
"You and Mitch are always on the yes wagon, and I'm always on the no wagon so it looks like I'm the disagreeable Mary."

Tina Campbell
"It wasn't easy, but he said yes. A hard yes."

Erica Campbell
"I know this is selfish, but real talk. I don't want to go."

Tina Campbell
"Tina loves her kids. Everyone does. But oh, that Tina!"

Honey Atkins
"You have to turn Tina off, and turn Mary on."

Tina Campbell
"Who wants to be lonely on Thanksgiving? This is not fresh. This is not fresh at all!"

Tina Campbell
"That was like you saw us all get shot, and we nervous right now!"

Tina Campbell
"When I watch Tina perform, I am so extremely proud of her."

Teddy Campbell
Notes from Mary Mary production team E One: Erica and Tina ran into their friend, Tamar Braxton, but since the room they were in was so loud, production wasn't able to capture usable audio of their entertaining conversation catching up about old times and both having shows on WE tv.