Season 1, Episode 6
"Oh Baby!"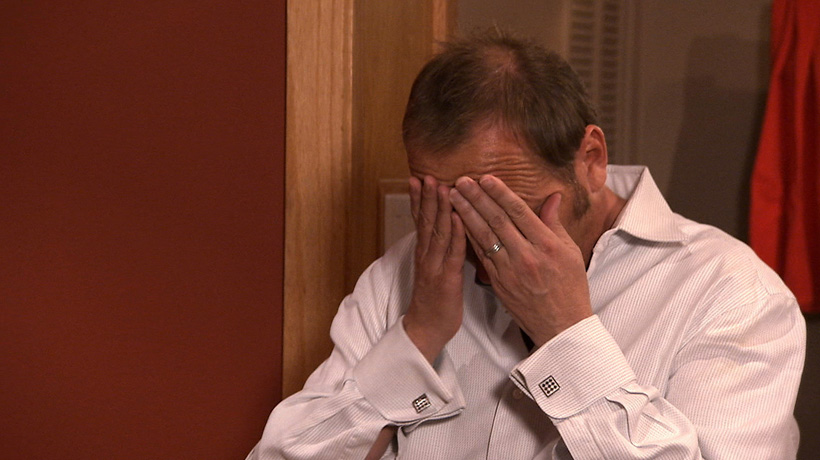 Tina is unexpectedly pregnant. Telling Teddy and the family is one thing, but once Mary Mary's manager finds out, the duo may face grave consequences. Erica and Tina put Goo's boyfriend to the test.
"There can be some pretty serious consequences from her being pregnant and her being gone from her fans so long."

Warryn Campbell
"I was so tickled when she told me."

Honey Atkins
"My biggest fear about telling Teddy was he would feel what I felt."

Tina Campbell
"I'm shocked. I wasn't ready for that. We're gonna have 5 kids… and that's just a lot."

Teddy Campbell
"I'm pregnant and I'm emotional. Just let me have my moment."

Tina Campbell
"Erica and Tina are going to come at him hard and he may think he's doomed. But he's not."

GooGoo
"These pregnancies are bumping heads and its causing all types of confusion right now."

Honey Atkins
"It hasn't been 11 years so we can do what we can. We'll do the most, and we'll push the most, and we'll drive the most."

Erica Atkins
"My family ain't no easy win. I know you got it, but I just want to prepare you."

GooGoo
"If business comes up, and he knows we're together, he's gonna call."

Erica Campbell
"My worst fear has come to life. They offered us a performance spot today!"

Mitchell Solarek
"So we're getting ready to go out to dinner and meet Justin, aka 'GooGoo's boo'. And we're gonna see if this dude is good enough to be with GooGoo."

Teddy Campbell
"You got to suss him out. See what he's like…. Do you have some shift eyes? Do you know how to shake somebody's hand? Are you scary?"

Erica Campbell
"Were you a hoe?"

Tina Campbell
"You did good, GooGoo! You did good!"

Tina Campbell
"Let's toast this man. He's a good man."

Teddy Campbell
"If he responds the wrong way, there is gonna be problems with this professional relationship."

Tina Campbell
"I am freaking miserable right now. My husband and I weren't planning on having another baby."

Tina Camobell
"Warryn is the best. This man does it right."

Erica Campbell
"I know I have something special that will eventually turn this night around for the better."

Warryn Campbell
"She has serious trust issues."

Warryn Campbell
"As the father of that child and her husband, I am definitely putting both feet down."

Warryn Campbell
"If it's a boy, I want to call it noodle."

Meelah Campbell
Notes from Mary Mary production team E One: While Goo was skyping with her boyfriend Justin, the internet connection was so spotty that they kept getting disconnected. Our production manager continued to step in to try and fix the internet issue so that the couple could continue their conversation.