Season 1, Episode 9
"On the Brink"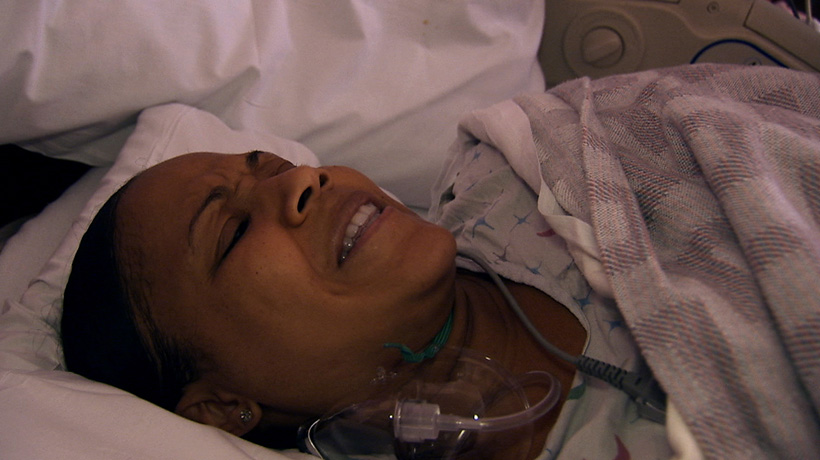 Erica's recovering from false labor and unable to join Tina, Teddy and Warryn on a trip to Nashville for the Stellar Awards. While manning the home front, Erica goes into labor just in time.
"Mitchell Solarek always rubs me the wrong way."

GooGoo Atkins
"The Stellar Awards is to gospel music what the Grammys is to every other type of music."

Warryn Campbell
"I'm getting ready for the red carpet and once again Tina is running behind."

Erica Campbell
"I'm going to sock them in the face and say 'Don't touch my family!'"

Krista Campbell
"If you go get nominated for 7 and come home with nothing that will be really bad. So hopefully I'm going to have a trophy in my hand, like this."

Tina Campbell
"The 'cousin police' help the kids get in order because the cousin police if you are not good cousins, they will take away your cousin cards, and you won't be able to play with your cousins ever again."

Erica Campbell
"Now I don't know if I'm the only woman in the world like this, but I don't like surprises."

Tina Campbell
"So you never get a chance to come down off this Mary Mary high. And it just don't feel good."

Teddy Campbell
"Cause if Mary Mary don't go one, I'm still going to be marr-ied to Teddy."

Tina Campbell
"Erica has once again pushed herself too hard and so she's contracting…again!"

Tina Campbell
"Every time there's a baby born in this family everybody is involved. The rooms are filled with people. I think the hospital has to wonder what in the world are they doing?"

Honey Atkins
"I have the baby's head and I'm like, my knees are buckling."

Warryn Campbell
"The joy that I felt holding her and looking at her was unbelievable."

Erica Campbell
Notes from Mary Mary production team E One: Erica went to the hospital several times thinking Zaya was coming. The whole crew on call and on high alert for the birth of this baby. Erica's assistant made the calls at 3am early one Sunday morning the first time Erica went to the hospital and by 11pm she was being sent home, Zaya wasn't ready.