This week on Million Dollar Matchmaker, Patti realized that not all her clients change in five short days. When it came to 22-year-old party girl Courtney Stodden, Patti quickly realized there's no helping her… just yet. Patti decided to keep Courtney's membership active in the Millionaire's Club, but for right now, she's far from ready for a committed, monogamous relationship. On the other hand, former MMA fighter, Shondo took his match, Mai-vy on an unorthodox date. Surprisingly enough, they checked out of the club together!
WE had to know what Courtney and Shondo thought of their experiences with Patti. Here's what they told us in their own words!
COURTNEY'S CONFESSION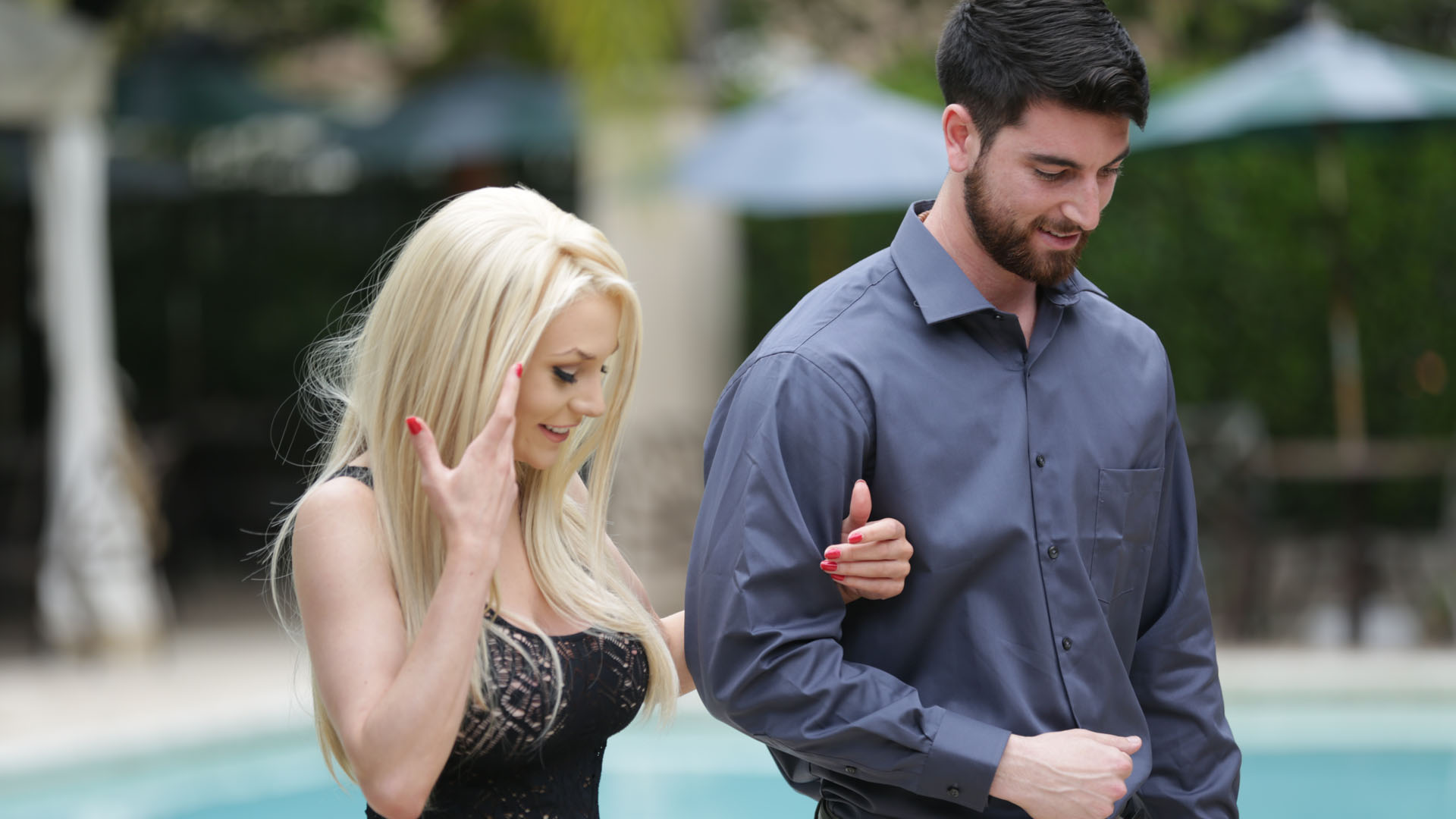 I was nervous, yet optimistic about meeting Patti and being matched. I need more balance in my life right now and I need to find the tools in order to gain complete control over my single life. I respect Patti as an independent business woman.

There were a lot of ups and downs in our first meeting. We got really deep into my emotional state and my background, and it felt more like a therapy session than a dating service. At times, I felt like she was talking at me, instead being empathetic towards my unique circumstances. I can understand why, because everybody has their own life experiences, but towards the end of the session I could tell Patti was giving me tough love – I let my walls down, and she started to become more compassionate.

I chose Nick because I felt like out of all the suitors in the room he could potentially influence me in a more positive and balanced way— which was one of the main reasons I came to Patti, to find balance. Nick definitely surprised me on the date. I kind of knew deep down he really wasn't the total good boy, sweet pea of a guy. Everybody has a dark side, or a fun side, rather… All it took was a couple of shots for the true Nick to come out. We may have broken Patti's rules, but without breaking them, I don't think we would have gotten to know each other in a truthful way.

I think the most essential tool that I learned moving forward – in my dating life – is that honesty is key. If my 'true self' as Patti put it, scares the guy away, then…"Bye Felicia!"
SHONDO'S CONFESSION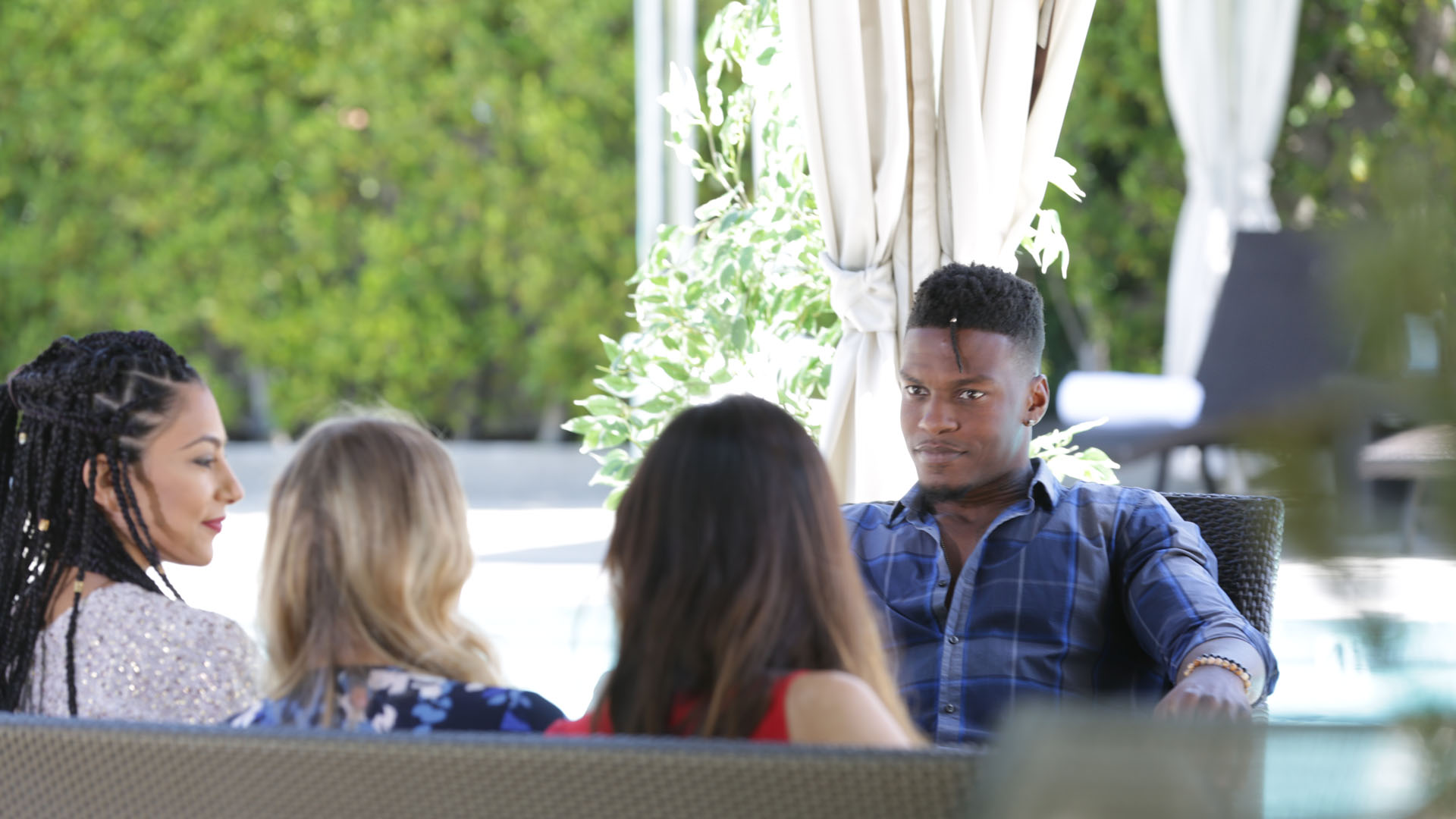 I came into the Millionaire's Club expecting Patti to be pretty tough, and that's exactly what I got! She was straight to the point, no holds-barred commentary when it came down to my dating style. She told me to slow down a little and to not always talk about business. While that didn't really resonate – in fact, a lot of the girls like when I talked about those things – I can definitely understand Patti's advice of slowing down and listening more to what girls have to say.

The mingle had a lot of cute girls. All different types – silicone, no silicone, makeup, no makeup – it was definitely a variety. Ultimately, I chose Mai-vy because she gave me the push-pull – when I gave, she gave back – and her vibe and energy! I felt we were the most compatible. Plus, I knew she'd be down for the adventure I wanted. So, I decided to take her to the beach, where we had a private dining experience, and I just so happened to have the "Jabber" on hand at the beach. When she asked for it, we had some fun punching and kicking with the Jabber. Then the date took a turn for the best when she agreed to take a bite by a fully-trained Army K9! I was very impressed by her willingness to get in there – that showed me that she was a gamer.

This week, I learned one thing for sure – that Shondo's gonna always be Shondo. It's always best to be "you," but there's nothing wrong with testing out improvements here and there.

Moving on from here, I'll still be me, but I'm definitely excited to see how these new tools I've learned from Patti will help me in the future!
Watch full episodes of Million Dollar Matchmaker here!