Patti's clients had a great stay at The Millionaire's Club this week, and WE have all the details on their experiences!
Ashley Iaconetti fell in love with who she thought was Mr. Right during her first stint on Bachelor In Paradise. Unfortunately, he didn't feel the same way and insisted that he couldn't date Ashley because the thought of losing her friendship was too much to bear (translation: it's not you, it's me.) Patti stocked up on tissues for her meeting with Ashley and laid out some hard truths in hopes of getting the sensitive virgin to let go of the bachelor once and for all. It took a few tries, but thankfully Ashley finally followed Patti's instructions and deleted the man of her nightmares from her social media accounts and kept an open mind while on her dates. Ashley ended up having a great time and found a match with Chris. WE wanted to hear more about Ashley's experience, and here's what she had to say off camera: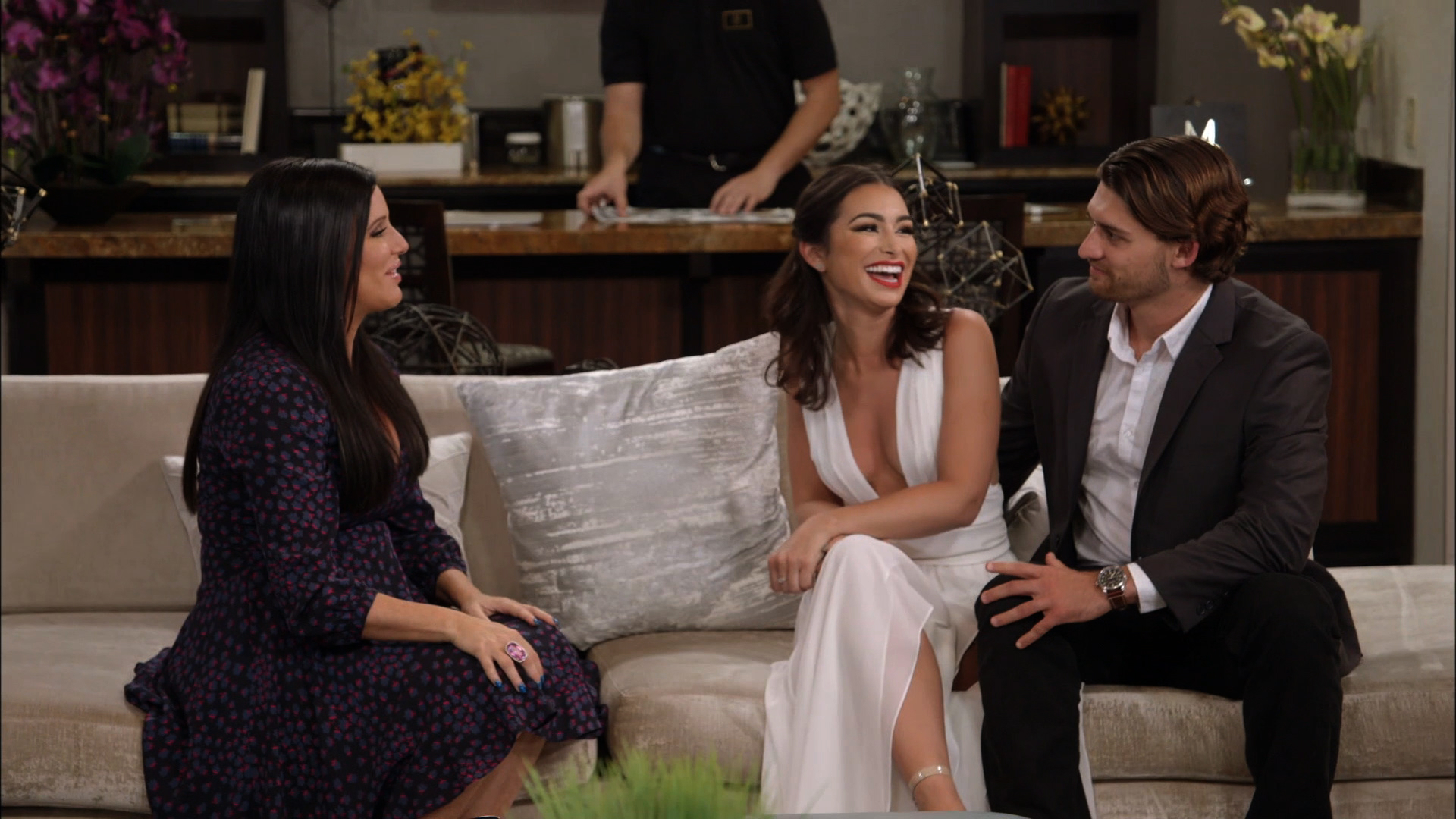 "I walked into to this experience completely aware of my dating troubles. I know I'm too picky. I don't fall for men easily and when I do, I fall hard and I can get wrapped up and obsessed with the idea of them. I'll concentrate too much on certain guys and I invest too much time in guys there is likely no future with. I know I get hung up on guys who aren't emotionally available to me or aren't interested in committing to me.

I thought the least I can do is go into the week's dates with an open mind and leave the past in the past. I took Patti's advice and didn't compare either guy to the men of my past. I truly felt open during the day of my dates and hoped that one of the two could be a future boyfriend.

While my week at Harrah's working with Patti wasn't easy emotionally, I left feeling like a stronger girl. I have continued to work on letting go of past relationships. Each day I hope I take a step forward in the direction of true love!"
WE are glad that Ashley is learning to put the past behind her and wish her the best of luck in her future relationships!
Dakota Pratt is a catch! But, this genuinely nice guy with a super laid back personality has been a magnet for damaged women. In fact, he's so laid back that he just brushed it off as "his thing" when Patti brought up his past bad experiences and totally missed the red flags that Patti placed during his love lesson. Luckily, Dakota was ready for change and went on his dates with an open heart. When talking about his dates, Dakota said, "We really got to know each other. It was nice to be so comfortable…" He went on to tell Patti that Ally had "a very honest way about her" and has "probably never told a lie in her life." It sounds like a far cry from the women he's used to dating!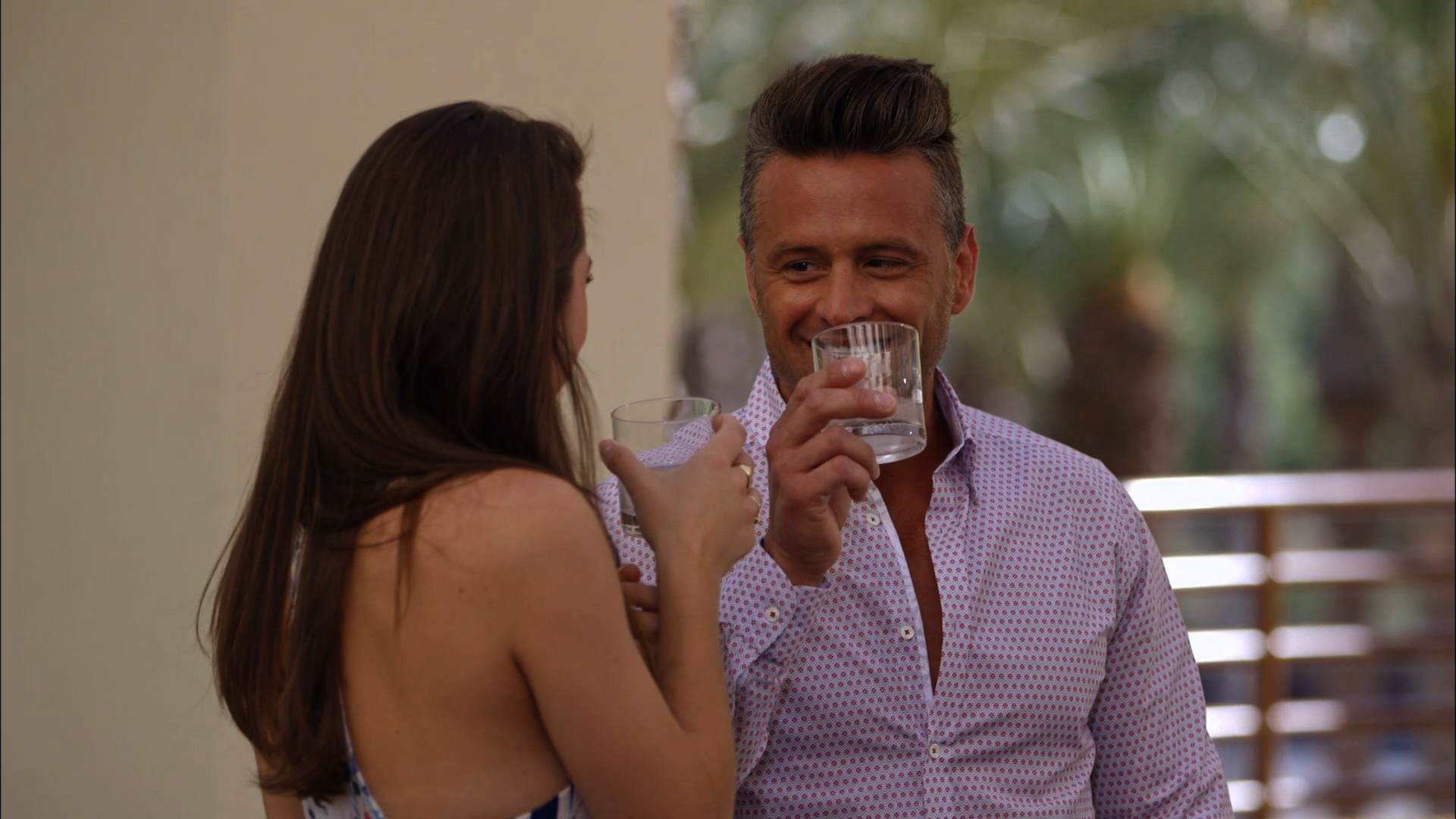 When Patti wanted to know more about Dakota's date with Lenisa, who she was sure would be Dakota's perfect match, he pointed out that he was drawn to her naturally beautiful and exotic look. And although he claimed everything about their date was very natural as well, he checked out with Ally. Patti was shocked at first, but her shock quickly turned into an "I told you so" moment. After the show, Dakota realized that Ally may have been a great match, but she wasn't the one. He went back to The Millionaire's Club for Lenisa, and they have been together since! WE hope to see more of Dakota and Lenisa in the future!
Will Patti's next two millionaires meet their match or check out alone? Find out during an all-new episode of Million Dollar Matchmaker Friday at 10|9c.