Get schooled in law and loyalty from the must-watch Warrior Lawyers on sisters in law.
Meet the Warriors
The Sisters in Law are powerful warriors, each battling in her own way for family, their clients, and each other.
Faith Warrior
Matriarch Warrior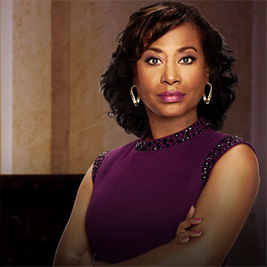 Underdog Warrior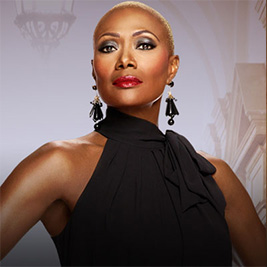 Compassionate Warrior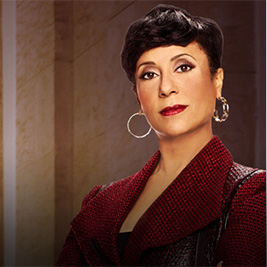 Queen Warrior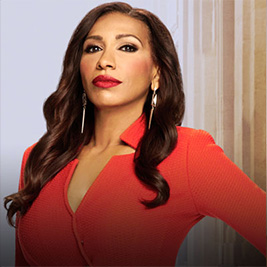 Fresh Warrior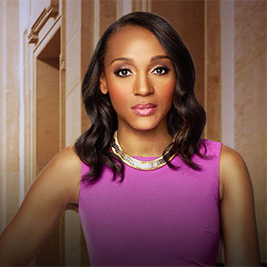 Law Library
Legal terms can be confusing, but sometimes it's easier to take them outside the courtroom.
PREV
NEXT
The report of another person's words by a witness, usually disallowed as evidence in a court of law.
CLASS AC·TION
/klas ˈakSH(ə)n/
noun
A type of lawsuit where one of the parties is a group of people who are represented collectively by a member of that group.
EX·CLU·SION·AR·Y RULE
/ikˈsklo͞oZHəˌnerē ˌro͞ol/
noun
A legal rule that bars unlawfully obtained evidence from being used in court proceedings.A legal rule that bars unlawfully obtained evidence from being used in court proceedings.
HUNG JUR·Y
/həNG ˈjo͝orē/
noun
A jury that is unable to reach a verdict because its members are unable to reach unanimous agreement.
IM·PEACH·MENT
/im-ˈpēch-mənt/
noun
A formal process in which an official is accused of unlawful activity which may result in the removal of that official from office.
IN·TERR·O·GA·TION
/inˌterəˈɡāSH(ə)n/
noun
The action of interrogating or the process of being interrogated.
RE·PEAT OFF·END·ER
/rəˈpēt əˈfendər/
noun
A person who has been caught again for committing the crime for which he had been prosecuted earlier.
CLOS·ING ARG·U·MENT
/ˈklō-ziŋ ˈärɡyəmənt/
noun
The concluding statement of each party's counsel reiterating the important arguments.
OB·JEC·TION
/əbˈjekSH(ə)n/
noun
The action of challenging or disagreeing with something.
Oral Arguments
Whether arguing for the defense or prosecution, or acting as judge and jury, the Sisters in Law are always ready to express themselves.
Monique
A self-described social worker on steroids, Monique is a criminal attorney who also specializes in family law. Putting her faith first, she uses prayer in her daily routine to help overcome the challenges she faces in and out of the courtroom.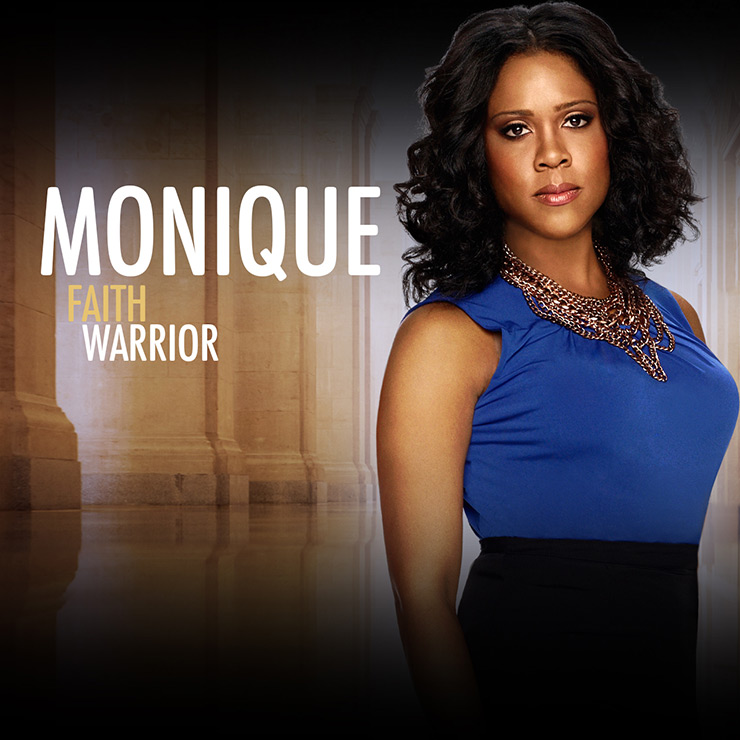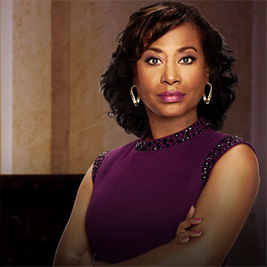 Vivian
Not only has she paved the way for successful black female attorneys in Houston, Vivian has also served as a mentor to many of the other ladies. A passionate woman who demands unconditional loyalty, Vivian is one criminal lawyer you don't want to mess with.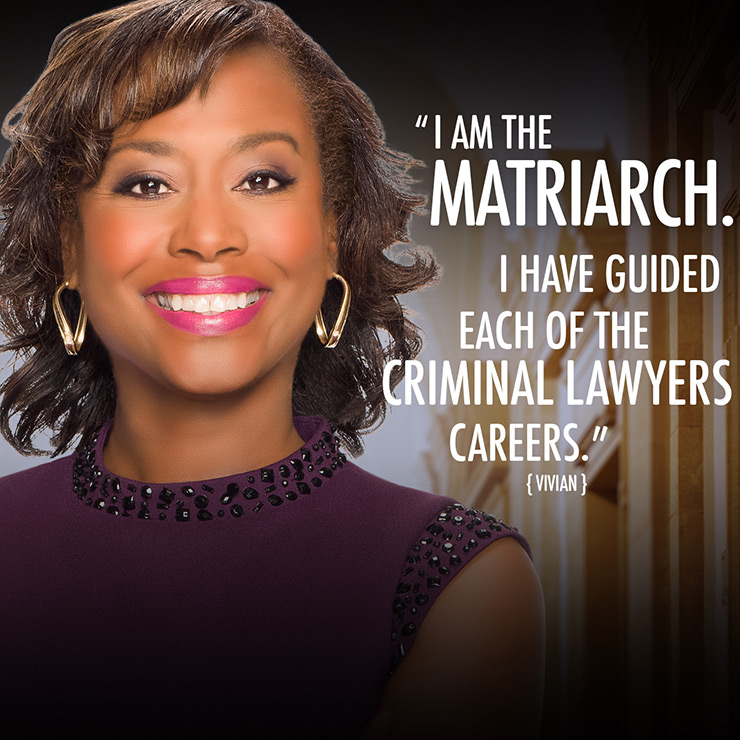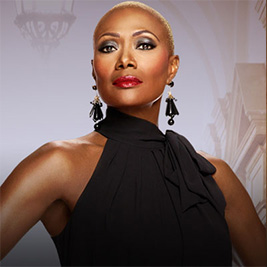 Jolanda
Rising up from a childhood of poverty and a life filled with tragedy, Jolanda was driven to practice law in order to provide warrior justice for poor defendants. She will legally attack people who attack her clients and always strives to protect their civil rights. Jolanda may be an underdog, but she's determined to come out on top.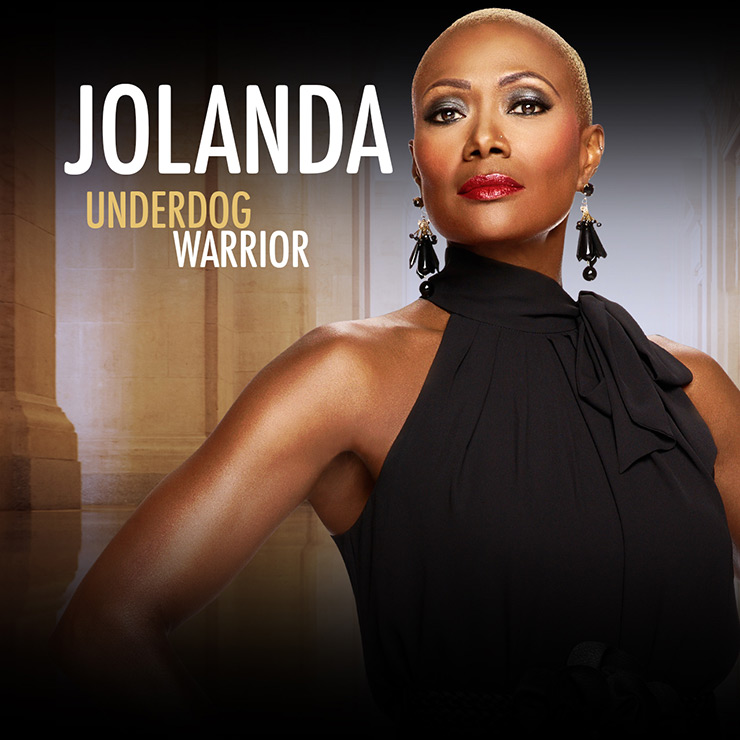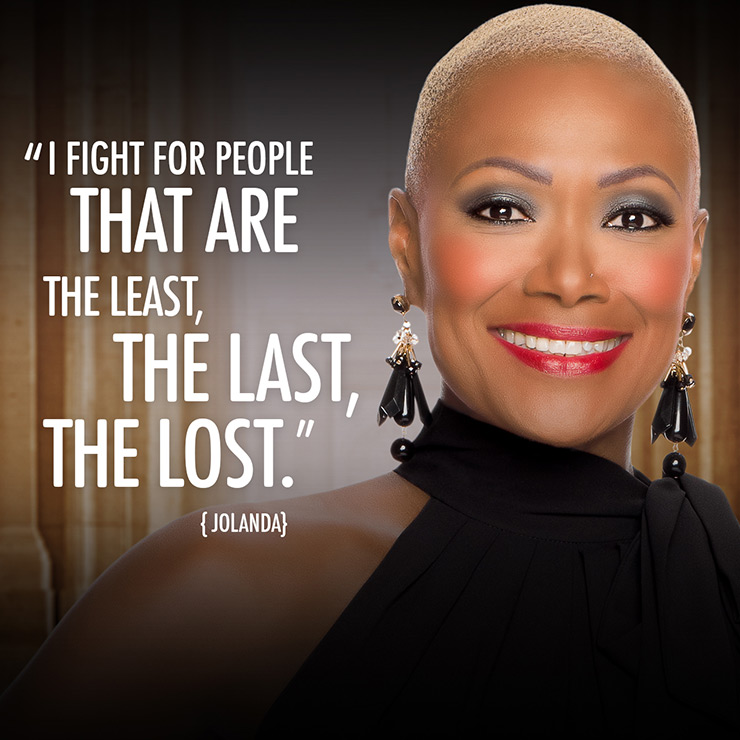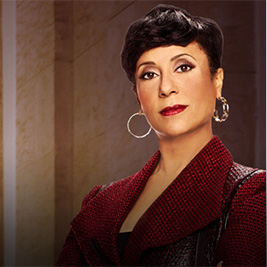 Juanita
As a public defender, Juanita represents people who can't afford their own attorney and always tries to see where her clients are coming from. She enjoys standing up for those who aren't able to stand up for themselves. Compassion is her middle name and she makes it a point to prioritize her family before work.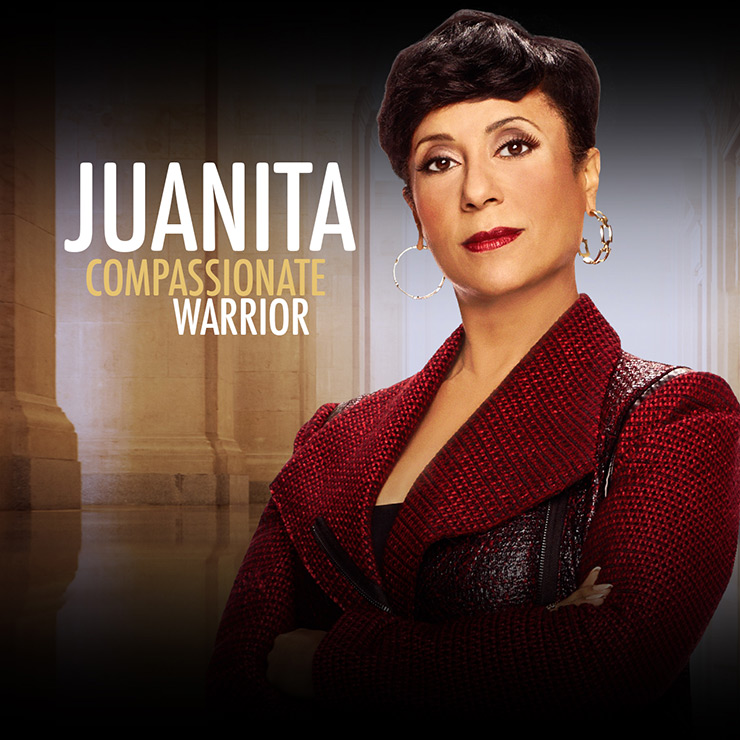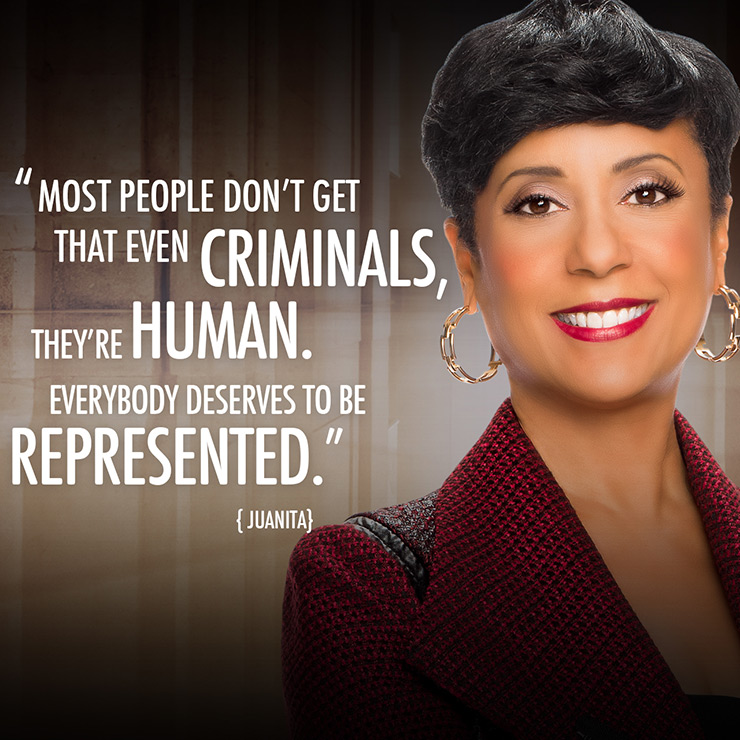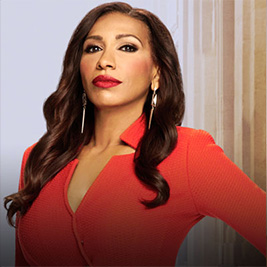 Rhonda
Rhonda owns a civil litigation firm where she goes up against big corporations in defense of the little guy. She's a dragon slayer who fights for what she believes in, but this legal queen has strong opinions on civil law versus criminal law, and it doesn't always go over well amongst the group.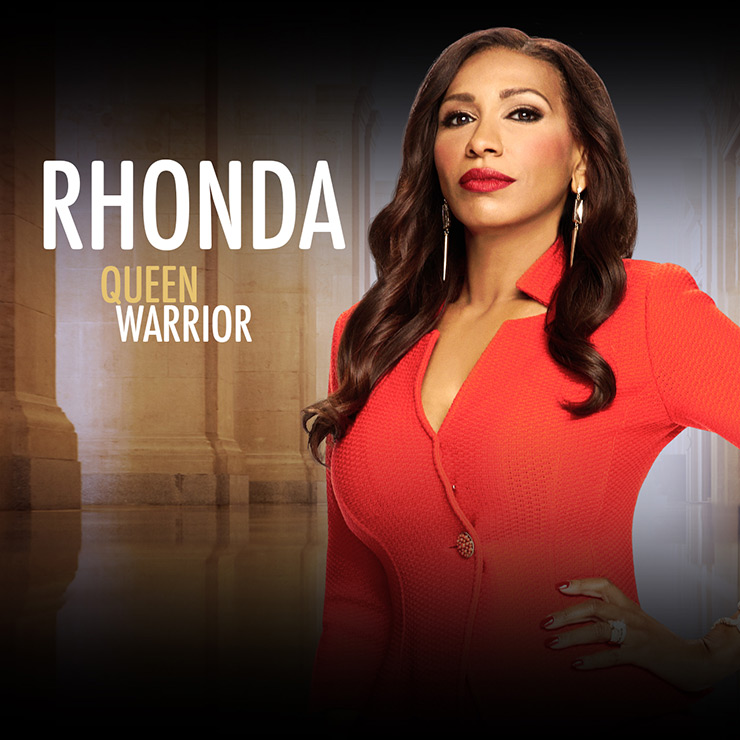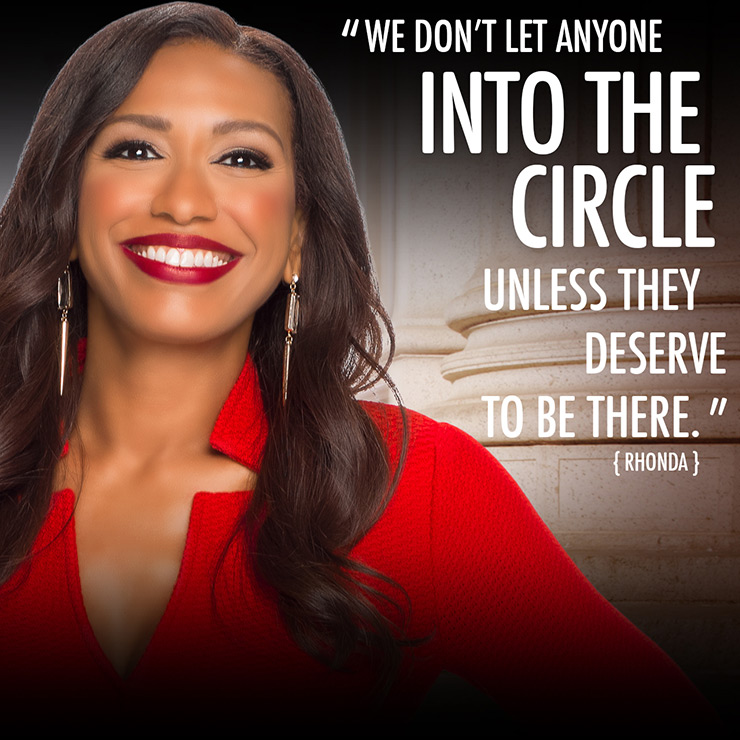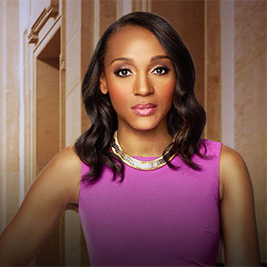 Tiye
The newest lawyer amongst the ladies, Tiye is a civil attorney specializing in intellectual property. She might be freshest in the legal game, but she is ready to fight her way to the top. In addition to law, she has a passion for fashion and is intimately involved with women's empowerment organizations. Look out Houston – Tiye is on the rise!