Get a behind the scenes look at the lives of the Lylas from our crew's perspective with these exclusive details from our producer's notebook. In these notes written during Aloha, L.A., our crew spent time with the Lylas in the recording studio, their house in Hawaii and during their move to L.A.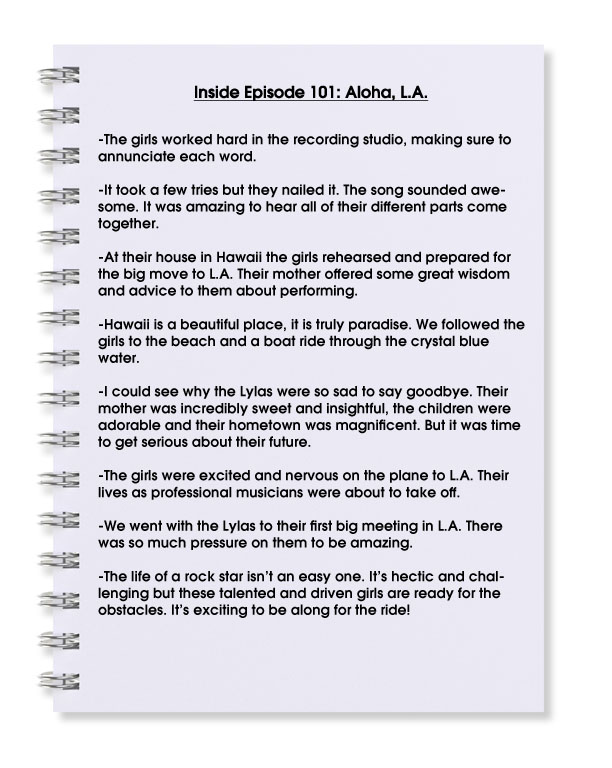 Want more from the premiere episode of The Lylas? Click here to check out a gallery!
It's no secret that The LYLAS have a very famous brother. It's also no secret that they can sing, have a great sense of style and exude confidence. However, there are a few things that you don't know about them…until now, that is! The girls are sharing some little-known facts, desires and secrets!
Check out some of the most interesting things about The LYLAS and don't miss the premiere on Friday, November 8th at 9|8c on WE tv.
Jaime's very first job was working at Baskin Robbins.
Tiara is afraid of the dark. Terrified, actually.
Presley is a reality TV junkie.
Tahiti was a chubby tomboy growing up.
Tiara can skateboard and surf.
Presley hates Halloween. (Although you wouldn't know it! Check out these Halloween photos!)
Jaime has what she calls "a potato chip addiction."
After growing up chubby, Tahiti is now a self-proclaimed "health fanatic."
A right of passage for many, Presley has never been to a high school dance or prom.
An all-natural water birth set the scene for Jaime's first son, Marley, to enter the world. However, her second boy, Jaimo, was born six weeks pre-mature.
Although she loves singing, Tiara had a totally different career path: She was once a pre-school teacher.
Believe it or not, Tahiti claims that she wants to be a mermaid.
Jaime, Tiara, Tahiti and Presley uprooted themselves and pushed their relationships to the test in the new series, The LYLAS. The WE tv cameras were there to capture all of the drama – from fights over practice time to tears over an unexpected death – but there are a few things that you wouldn't know unless you were there. Go behind the scenes with exclusive producer's notes to find out some of the most interesting facts about the girls and don't forget to tune in for the premiere on Friday, November 8 at 9|8c.
Tahiti insisted on driving all the time. In fact, you will see Tahiti drive in most scenes on the show. But her sisters couldn't stand her driving and often complained about it.
While living in their new LA home, Presley was so afraid of the broken lights flickering outside the house at night, production had to permanently shade the windows for the rest of the shoot.
The family plays croquette as if they'd been playing their whole lives. But in fact, the only reason they play is Bernie found a croquette set in the garbage. And the family plays so much they've now adopted the past time as a way to solve disputes with each other.
Growing up, Bernie taught the girls cursing was wrong. But if the girls cursed and they truly meant it, it was allowed.
While on set, Presley's love of animals was very apparent when she talked about wanting to open a dog shelter and a homeless shelter in one location. The homeless people would have to take care of the dogs to pay for their room and board.
During production, the sisters were having a water balloon fight and Tahiti was very upset about this fun playtime because she insisted the water in the balloons was making her sick.
The girls hated walking up the front stairs to the house so much so, they would use production stairs at the back of the house since there were less steps.
The music industry is no stranger to sensational girl groups taking over. Although their music styles and personalities may vary, they all share one thing in common; their sisterly (sometimes literally) bond. Take a musical trip through time with all your favorite throwbacks here. But first, look into the history of popular and often legendary female music groups:
1. The Supremes, 1960
The first all-girl group to achieve worldwide commercial success and one of the most well known groups in history.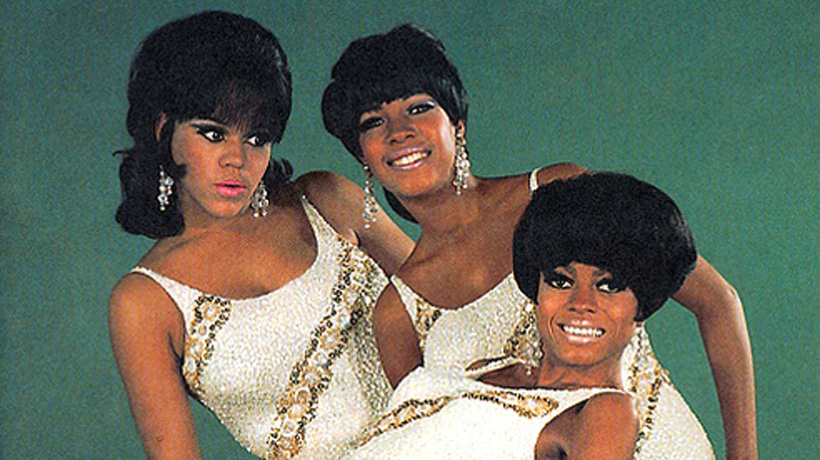 2. Salt N Pepa, 1985
One of the first all-female rap groups who gave women a voice in hip-hop and brought controversial issues into the popular conversation.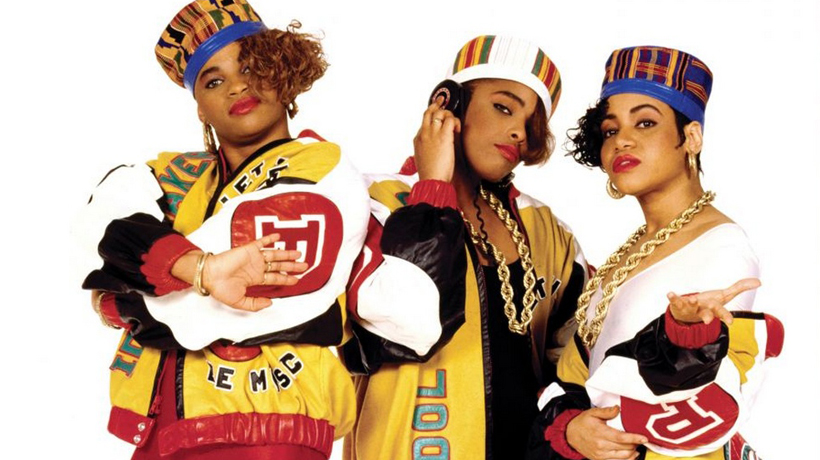 3. SWV, 1990
Also known as Sisters With Voices, this group was one of the most successful gospel/R&B groups of the 90s. You can watch SWV on WE tv in 2014.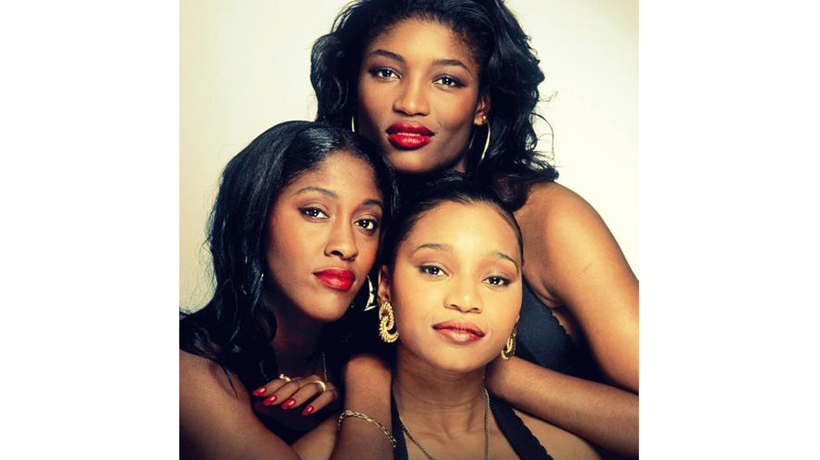 4. TLC, 1991
The biggest selling R&B girl group of all time, TLC achieved unprecedented success in the '90s.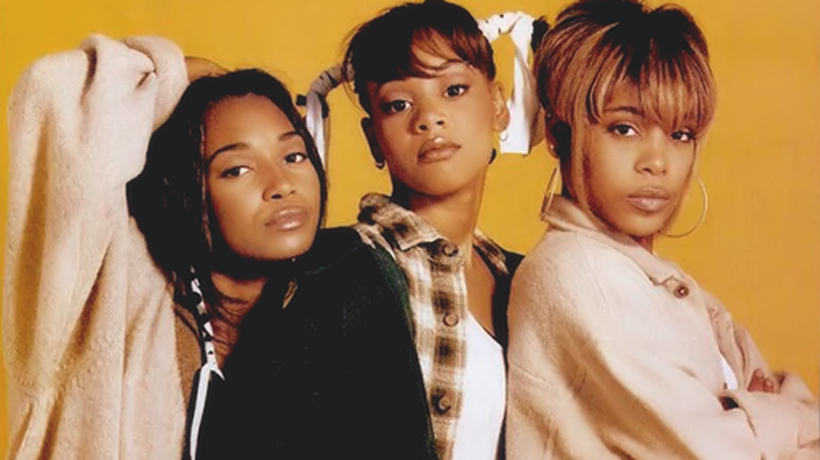 5. The Spice Girls, 1994
This British sensation revolutionized pop music and became the biggest selling all-female group of all time.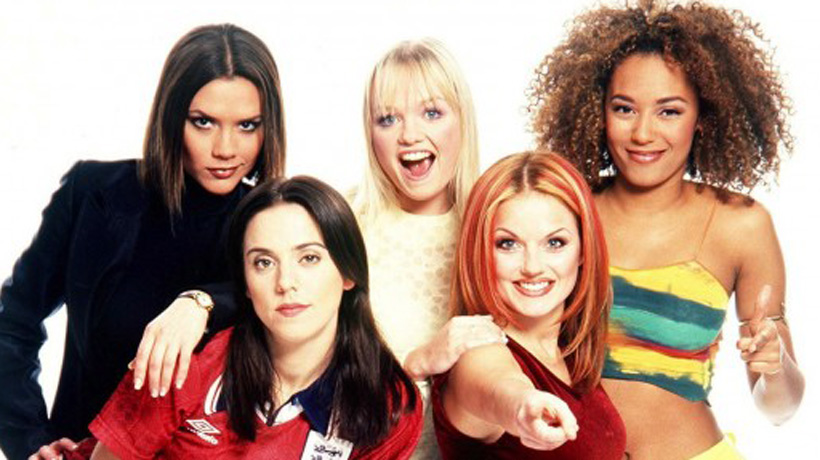 6. The Braxtons, 1996
The Braxton sisters made a splash on R&B scene in the '90s. Their cover of Diana Ross' song, "The Boss," was No. 1 on the USA Dance charts. You can watch the Braxtons on WE tv.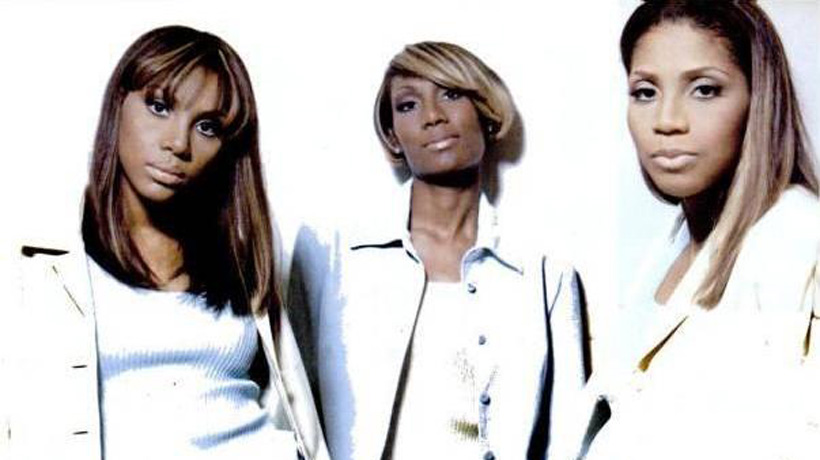 7. Destiny's Child, 1997
This insanely popular girl group rivaled TLC for the biggest selling R&B girl group and gave rise to superstar Beyonce.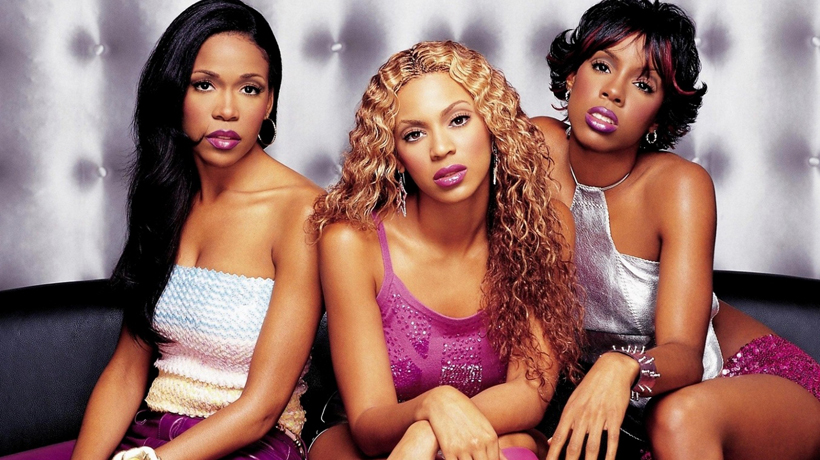 8. Mary Mary, 2000
These two sisters are a multi-Grammy winning gospel duo. You can catch Mary Mary on WE tv.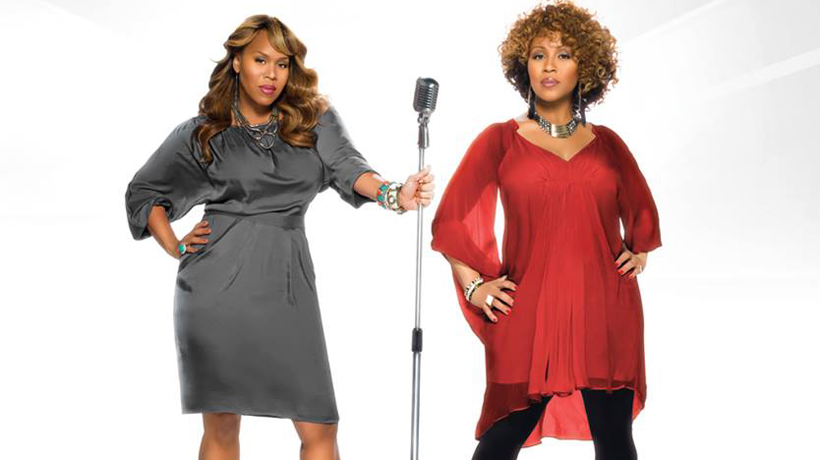 9. The Pussycat Dolls, 2003
This pop and dance girl group have had best selling albums, several No. 1 hits and achieved worldwide fame.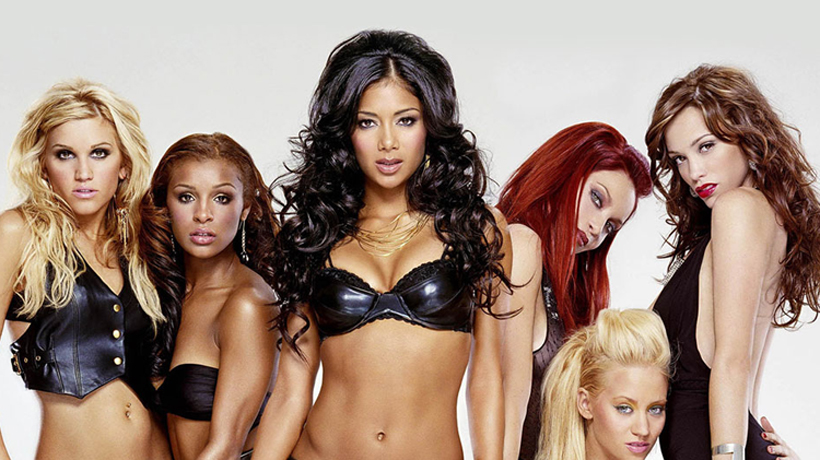 10. Danity Kane, 2005
Formed on P.Diddy's "Making the Band 3," this group became the first girl group to debut their first two albums at the top of the charts. They broke up in 2009 but WE were all excited to hear the announcement of their reunion at the 2013 MTV Video Music Awards.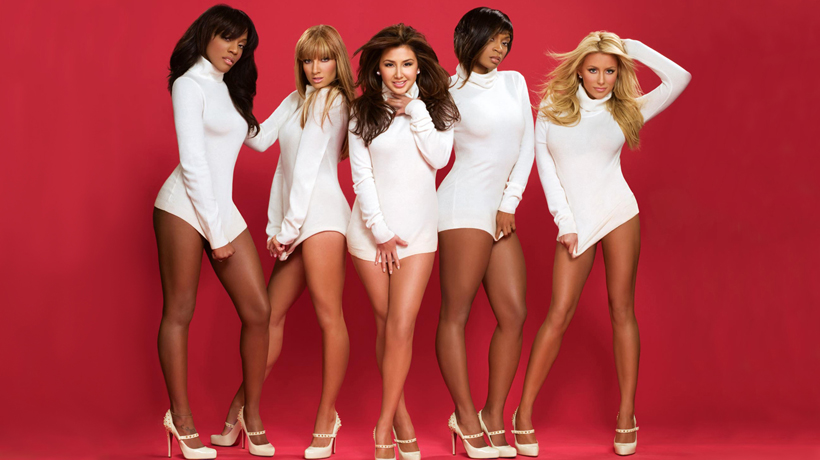 11. The Lylas, 2013
And last but not least, these adorable sisters come from a talented family of singers including pop sensation Bruno Mars. They hope to step out of their brother's shadow and make their mark on the music world. Follow their rise to success on WE tv this fall!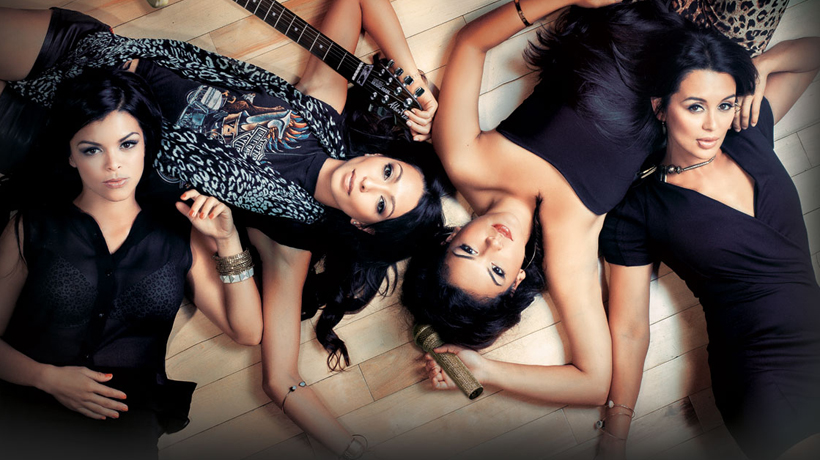 Reminiscing about your favorite girl band songs? Click here to hear some in our Sisterly Girl Band Timeline video gallery.
WE tv has been (impatiently) awaiting the premiere of The Lylas for what seems like FOREVER, and it seems like our fans feel the same way. With only just under 3 weeks left, fans are starting to really get excited to see Jaime, Tahiti, Presley and Tiara step into the spotlight and out from their famous brother's shadow. Like Tahiti says… "Love you Bruno but this is about us." Join in the conversation surrounding #TheLylas and like our official Facebook page.
Can't wait to see #thelylas hope @BrunoMars makes an appearance.

— Alex A Villalobos (@13DoubleAV88) October 16, 2013
@THELYLAS are the most beautiful sisters I have ever seen. Going to be my new show

— Celeste (@DrzCelestial) October 16, 2013
Per my last tweet, gonna be interesting when @THELYLAS show hits the scene. Doing a read on the show. Supporting these beautiful chicks!

— ✨Sonja Marie✨ (@sonjamarieartis) October 16, 2013
Every time I see a commercial for @THELYLAS tv show I get so excited!!!!!!!!!!! @PresHernandez_ @JaimeKailani @tahitilovesu @TIARABELLAAA

— KT Hooligan (@NotesForBruno) October 15, 2013
Just had a dream of @THELYLAS show! And I'm sooooo excited for it!!! Nov.8 Nov.8 Nov.8

— jessica hazen suratt (@jahsss) October 15, 2013
ALOHA HOLLYWOOD!
SISTERS OF POP SENSATION BRUNO MARS REACH FOR THE STARS IN WE tv's NEWEST ORIGINAL SERIES THE LYLAS
PREMIERES FRIDAY, NOVEMBER 8 AT 9PM ET/PT
NEW YORK, NY — September 26, 2013 — Jaime, Tiara, Tahiti and Presley – sisters of Grammy Award-winning singer-songwriter Bruno Mars – leave the sand and surf of Hawaii for the City of Angels to take the music industry by storm in WE tv's newest docu-series, The LYLAS. Premiering Friday, November 8 at 9pm ET/PT, the sisters prepare to launch their music career, but are soon faced with personal and professional obstacles they didn't see coming including the untimely death of their mother and major rifts with their management team. Here's a first look: http://www.tinyb.it/523A02EF412EA
Proving that musicality and fame run in the family, this new hour-long series chronicles Bruno Mars' four sisters as they follow their dreams of superstardom while striving to stay true to themselves and their Hawaiian roots. Tahiti, Tiara and Presley leave their hometown of Honolulu to join sister Jaime in Los Angeles to officially give music a shot. But, behind the soundtrack of their fast-paced lifestyle, The LYLAS are facing a bigger challenge – living and working together for the first time in years. The LYLAS love each other deeply, but will their strong personalities coupled with the pressure to succeed jeopardize their chances of becoming music's next big sensation?
In the premiere episode, The LYLAS arrive in Los Angeles; however, the transition is not easy for everyone as Tahiti, a mother of two, struggles with leaving her children behind. We see the ladies quickly get down to business joining forces with their management team who arrange a power meeting with famed producer, Dallas Austin. While the ladies are thrilled with the meeting, they quickly discover they don't see eye-to-eye with management.
The LYLAS is produced for WE tv by Asylum Entertainment (The Kennedys, Ring of Fire, Natural Born Sellers, Beverly Hills Pawn, Addicted and more) and Executive Produced by Steve Michaels and Jonathan Koch. Executive Producer for WE tv is Suzanne Murch and Senior Vice President of Production & Development, Lauren P. Gellert.
Learn more on wetv.com
Want to win a trip to Hawaii for you and your crew?! Enter the Love Ya Like a Sister Sweepstakes by uploading a picture of you and your friends in our LYLAS photo app on Facebook and share it out for your chance to win. Get all the details on wetv.com, plus sneak peeks, deleted scenes, confession videos from the cast, personal photos, bios and more. Also, hear from the sisters firsthand in their personal blogs and get their fashion secrets on how to dress like an A-list superstar on wetv.com. Like The LYLAS page on Facebook for the inside scoop on the show and the sisters.
WE tv RENEWS "L.A. HAIR" FOR A THIRD SEASON FOLLOWING A
STRONG SECOND SEASON THIS SUMMER
NEW YORK, NY – September 9, 2013 – WE tv has renewed its hit original series L.A. Hair for a third season following the strong performance of the recently concluded second season this summer. WE tv has ordered 12 one-hour episodes to debut next year, adding to the network's growing 2014 slate which also includes the return of Marriage Boot Camp: Bridezillas and WE tv's entry into scripted programming with The Divide.
Over its debut season, the show's sophomore average grew an impressive +66% among W25-54, +40% among W18-49 and +57% among both total viewers and total women . And, throughout the season, L.A. Hair was the fourth most popular reality cable show in primetime, according to Bluefin.
"L.A. Hair is a breakout success for WE tv and we're excited to bring the show back for a third season," said Lauren Gellert, senior vice president, original production & development. "The strong growth of this season helped drive WE tv to deliver its most successful summer ever among total viewers and total women, with substantial gains among the key female demos."
L.A. Hair chronicles the fast-paced, celebrity-studded hair salon owned by stylist Kim Kimble. In addition to dealing with demanding, high-end clientele, Kim oversees a staff of diva stylists, including her mother and older sister, the shop's newest manager. Kim's sought after client roster includes Michelle Williams, Faith Evans, Vivica Fox, Fantasia and Debbie Allen among many others.
L.A. Hair is produced for WE tv by Eyeworks USA, and executive produced by JD Roth, Todd A. Nelson and DJ Nurre. Lauren Gellert, senior vice president of original production and development, and Suzanne Murch are the executive producers for WE tv.
About WE tv
WE tv (www.wetv.com) is the women's network that showcases and celebrates modern women who are bold, independent and taking control of their lives. Whether they are celebrities like Joan Rivers or Toni Braxton, or everyday women, their stories are as relatable as they are entertaining. WE tv's popular slate of fresh and modern unscripted original series includes the hit shows Braxton Family Values, Joan & Melissa: Joan Knows Best? and Mary Mary, among others. WE tv will debut its first scripted series, The Divide, in 2014. Audiences connect to WE tv online, on demand and via social media. WE tv is owned and operated by AMC Networks Inc. and is available in over 84 million homes on every major cable, satellite and telco provider.
On tonight's episode of Glam & Gold, Ross feels neglected as Sanya puts her work first and their relationship second. Tyrell finally makes it official with Shari but then denies it days later, causing the whole family to get involved.
Sanya, Sharon and Yollie get candid about Sanya's trip to NYC in this clip: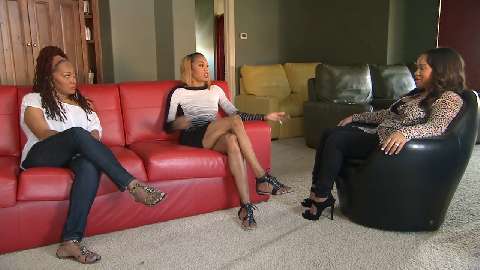 Tonight on L.A. Hair, Kim pulls back the curtain on Season 2, highlighting its ups and downs. She reveals never before seen footage and what happened after Angela got fired. Kim also reveals her styling secrets to having red carpet-worthy hair.
Check out this video of China's fierce makeover: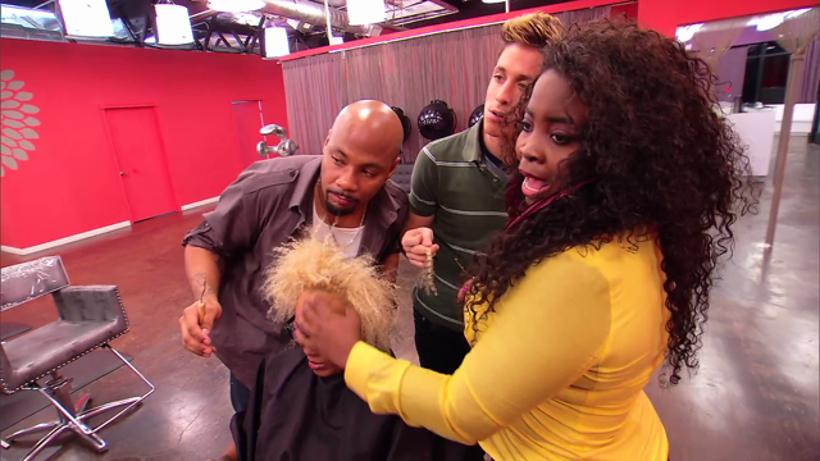 Sometimes the best thing you can do is to admit that things are not working and move on. Angela and I push each other's buttons. We have a history of conflict and it finally came to the point where I just realized that trying to force a working relationship was not doing either of us any good. I never wanted Angela to feel as though I was holding her back. Again, I would have never said that Angela couldn't go to Thailand – that was a wonderful opportunity – all I needed was sufficient notice as her employer to make arrangements for her absence. I realized, however, that the real issue here was that she felt that I was not happy for her to have this opportunity. Having this fundamental misunderstanding of intentions between us showed me that our relationship was simply not healthy and was hurting both of us. This led me to the decision that we should part ways professionally. I do not mean this as a punishment for Angela. I see it as an opportunity for a fresh start and as a way to give her the freedom she needs to grow in this industry. Angela is a talented hairstylist and I know she has many great opportunities coming her way to build her career.
It's never an easy decision to let someone go, but sometimes it's the best decision. I know that Kim really wanted to make things work with Angela but, look, she had to make the decision that would be the best for both of them. It's not as if they didn't give this relationship a shot. After the drama last season, they decided to try working together again but sometimes you just have to throw in the towel. Kim's priority is the salon while Angela's is not. And I don't mean that as a dig against Angela. She has certain goals for her career and working at the salon may not have been the best way to accomplish those goals. Now she is free to do what she wants and I think both she and Kim will have less stress now. I'm very proud of Kim for the way she handled this situation. I know she was very unhappy about losing her temper with Angela earlier and I'm glad she was able to find it within herself to apologize and move forward calmly. The decision to let Angela go was a tough one but I think everyone will benefit.