Irrational Bridezilla Dezjuan becomes irate when her bridal party struggles to meet her demands. Bratty Bridezilla Ariel proves grace and poise have no place in her world as she faces wedding adversity.
Here's our favorite top Freakout Moment of tonight's episode of Bridezillas: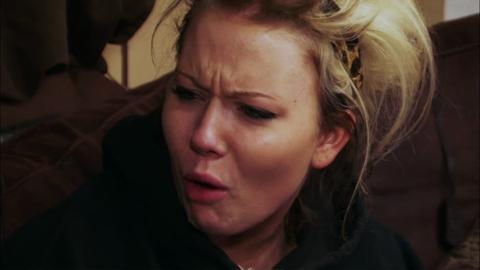 Tonight on Marriage Boot Camp: Bridezillas, the couples are yanked from their beds for early morning meetings with high powered divorce attorneys.  Two by two, the couples are put through the ringer as the lawyers expose the dirt on each spouse.  Infidelity, abuse, drinking, child custody, spousal support – nothing is off limits and the results are explosive. The Boot Camp Directors explain that while "divorce" is an easy word to throw around, the pain and suffering that happens is yet another reason to give everything they have to this program.  And if divorce wasn't enough, how about burying your husband or wife?  For the second exercise, each person is forced to attend a life-like funeral of their spouse and give their eulogy. This emotionally gripping exercise pushes one couple to their limits.
Here are our Top 5 Moments from tonight's episode:
Divorce Court: you really think you can air your husband's dirty laundry without yours coming out of the hamper as well?
The usage of "Brat" and "Meat Head":  How long are these nicknames going to continue?  WE want some variety!
Rob's eulogy:  The first thing Remy could think of that she "loved" about her husband was his body?  Maybe they will work on "Characteristics that Matter" in their next boot camp session
Melissa refuses to get in the coffin and despite the support from the other couples, the Directors are less convinced by Melissa and Chris' apologies
Kirsten cries… again!
On Pregnant & Dating,  Shana's best male friend sets her up on a blind date, while Melissa meets a match from her new on-line dating profile. Kiesha brings her mom and sister in from Atlanta to reveal her truth, and Megan meets a hot surfer at happy hour.
Get a crash course in tonight's episode by watching below: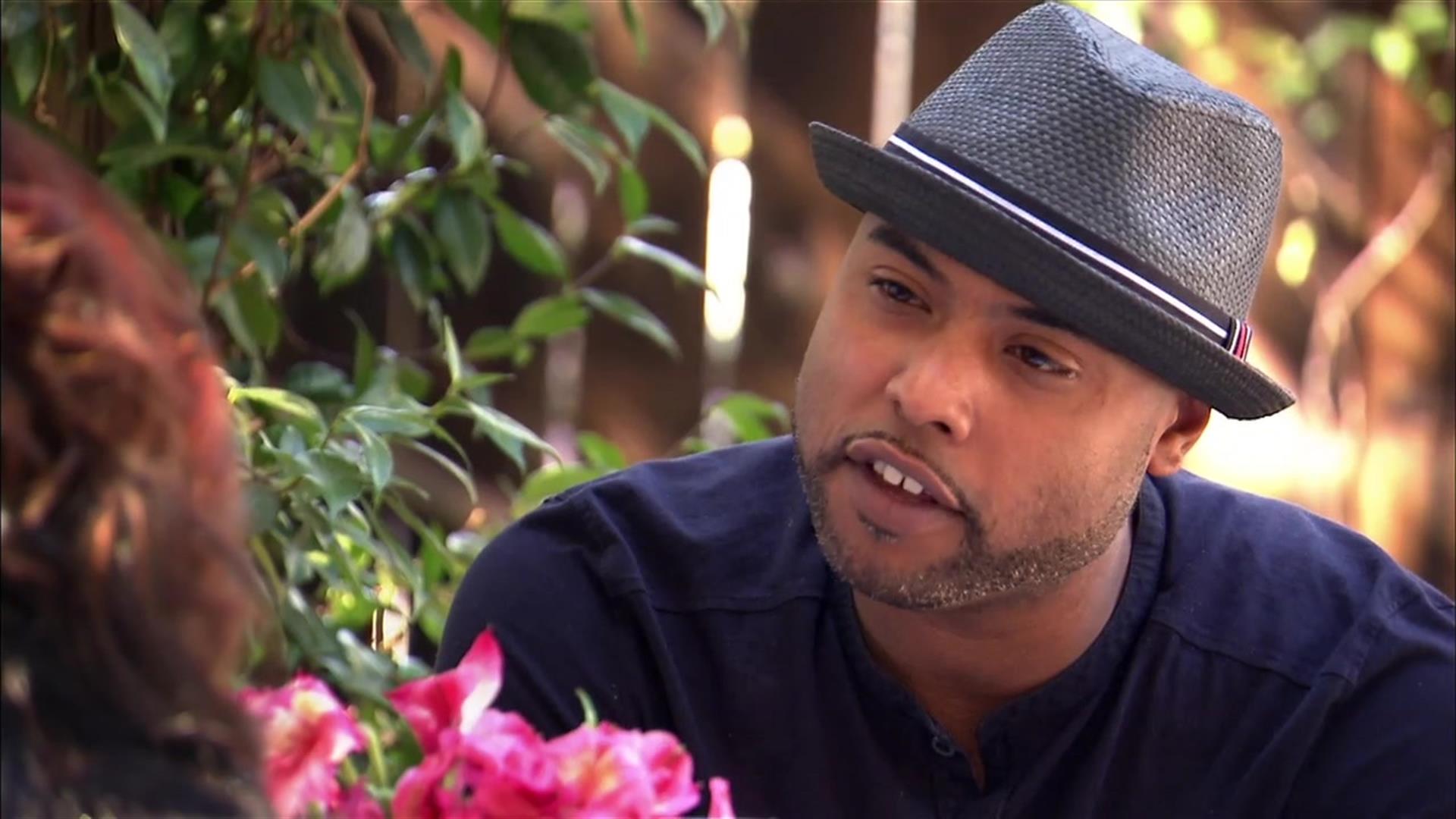 Irrational Bridezilla Dezjuan becomes irate when her bridal party struggles to meet her demands. Bratty Bridezilla Ariel proves grace and poise have no place in her world as she faces wedding adversity.
Here's our favorite top Freakout Moment of tonight's episode of Bridezillas: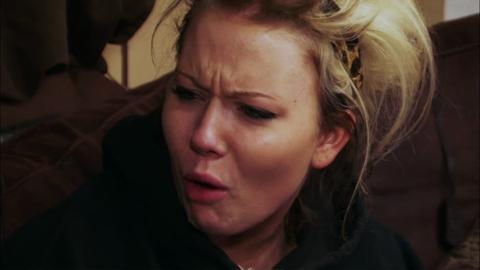 Debbie, a kindergarten teacher and Daniel, a high school teacher save their money all year to travel during the summer.  Travel is life to the couple!  The only snag is that David finds this theme to be BORING, and with the couple not being as adventurous as David would hope, WE're not sure how he will pull this one off.  Get to know this couple a little bit better by checking out some fun facts and stats below:
The first trip the couple took together was to East Africa, roughing it in the bush
Debbie loves red roses!
Debbie was originally planning a "Black and White Old Hollywood and Traveling Teachers" wedding
The couple always wanted to get married outdoors
Even though they went to the same high school they did not actually know each other
Daniel and Debbie had some of the same friends in high school
Debbie and Daniel met on Facebook two years ago
Debbie and Daniel have been engaged for six months
Daniel did not want a traditional wedding
Daniel and Debbie love spending time doing activities outside
Needless to say, Sophia, our Burlesque bride wanted her wedding to be the biggest performance of her career.  However, fiancé, Anthony may have settled for something a little more "traditional" to satisfy his religious family.  Get to know this couple a bit better by checking out some exclusive facts and stats below:
Anthony has built props, edits music, and has done Sophia's make-up for her performances
Sophia's best friend, Bobby Burlesque, was originally planning their wedding
The couple saved money for their wedding, but then had to use that money for school purposes
Because they have no budget for their wedding, they were going to go to the courthouse to get married
The couple's favorite colors are black, red, and white
The couple met at Sophia's very first burlesque performance
Anthony contacted My Fair Wedding without Sophia knowing
Sophia was surprised when the couple got the call back
Sophia's original wedding dress was made out of latex
Anthony and Sophia originally only had 30 guests coming to their reception
WE think it was super sweet for Anthony to contact My Fair Wedding so Sophia could have the wedding of her dreams!  Congratulations to the happy couple!
My name is Michelle, I am 22 years old, and I am a personal child care provider. I think I was a different type of Bridezilla. I am a particularly punctual person – I appreciate timeliness. In my general day-to-day life, I would say I can be a Bridezilla, due to my timely nature. Because of my wedding planning, I had to really step up my "Bridezillaness," because I also come from a family of 'Zillas. I am so glad my family was helpful; we are all such diva women in our own way. A lot of times, functions turn into drama because we are all so dominating.
I knew from the first day we started planning our wedding who was going to be in it. My maid of honor, Amanda, has been by my side through thick and thin, so this was never a question. Roseanna and Kendall are my sisters, and Stevie is a best friend from high school. I felt awful for Gregory, he had TWO best men drop out, one was just a week before the wedding, and the second was two days before the wedding. I cried my eyes out while we were getting our marriage license, I was so upset for Greg. Both of the best men were what Greg thought were his best friends. Neither of them ever even called, to this day, to apologize. The second best man sent a text letting us know he was out… really?? I also recently found out Nick was NEVER even out of town, it is still unknown what really happened, but Greg does not know this.
My favorite part of the wedding was when Sophia came up to us and Greg reached down and picked her up. This part of the wedding showed the symbolism and unity of our family. I also loved the very moment I came around the corner of the terrace, looking into Greg's eyes as I walked toward him, and tears were pouring down my eyes. It was at this moment that I knew we had made it, regardless of the week we had: we were getting married.
I have been planning my wedding for two years, we have had so many obstacles in our course of planning, and it took a very long time to plan. I also had a specific look in mind the entire time, from the moment I was engaged, and even before.
Honestly, I was not sane the last few weeks of the wedding planning, all of the stress and anxiety really caught up to me. I also did all of the planning with just Greg, so I was very hard on my bridesmaids, to make up for so much lost time of their help. Before filming had started, the bridesmaids (particularly Roseanna) and I got in crazy arguments, there were times we came close to fist fighting, but as you see, they eventually came under my command.
If I could change any one thing in our wedding, it would be several things. Let me be clear: My wedding was extremely classy and perfect in EVERY way. My wedding was better than most I have seen on the show, but that's what hard work, dedication, and a little bit of OCD gets you! I would have changed the cake experience, it was difficult for both Gregory and I, and I wish I would have waited that night for Greg to get home – my bridesmaids acted like they were stupid and did not know how to make a cake. I can't imagine them helping me decorate, ugh! I wish we would have made our own cake. ALSO, as I was about to walk down the aisle… I changed my mind, again! I really wish I would have done long nails, I am irritated that the nail lady kept making me change my mind, the first time I said long, she should have done long!
Filming was very difficult for all of us. It was difficult to catch such tender moments on television, some were very private, such as my grandfather, he was a great man, it was honestly difficult to find a minister after he passed, nobody could ever have been as great as him. Gregory was upset filming because he hated that I would be so upset by the end of the day. I am extremely hard on myself, behind the scenes, at the end of the day, I would cry myself to sleep every night, I was so angry and irritated and stressed out all day, that when I had a few minutes to reflect, I felt awful. At the same time, my bridesmaids were so whiny with a camera crew around that any time I started to flip out, they would have tears welling in their eyes.
If given the chance to look into the future and see how it would go, I would not do Bridezillas again. It was an experience that in 10 years, Gregory and I will look back on and laugh about, but never consider doing that sort of thing again.
We would like to offer this advice to anyone planning a wedding; If you sincerely love the person you are with, once it is all said and done, the only thing that matters is you are married, and you can only look to the future together to find peace, happiness, and true love. Our wedding was PERFECT, but I hate to admit, it may not have been worth the hassle. I have had extreme family drama about everything on top of our usual antics.
After planning this wedding, I have decided I have a new calling; my wedding ended up so awesome that I have decided to start a wedding planning business. I am going to look to take brides' ideas, inject my own ideas, and give brides a wedding they will never forget! It is a shame all people are not as creative as I am. <3
Hello, America! My name is Brittany, I am 24 years old and currently a High School Mathematics Teacher. I felt so honored and privileged to be granted the grand opportunity of sharing my story to the nation through Bridezillas. Now a lot of people my laugh at the term "Bridezilla," or my even frown upon it however, I WELCOME THE TERM! I mean name one strong-willed woman who doesn't go a little Bridezilla while planning, during, or before her wedding day. SEE YOU CAN'T THINK OF ANY! It's every woman's divine right to have the wedding of her dreams and she must use whatever tools to transform her empire of dreams, wishes, and fantasies into into the perfect foundation of realities. Now I am going to reveal how I used my tools to be the complete Bridezilla that knew what she wanted, went after it, and SUCCEEDED!
There are three main factors that I capitalized on: charm, wit, and tears: the main ingredients of Bridezillaism.
First and foremost, my bridal party was given the name "TEAM FABULOUS." Each one of my bridesmaids is a strong determined woman that beholds a bachelor's degree, and has looks that Cleopatra would envy. In my eyes, they are all the epitome of a dime piece! But hey, what can you say only the best for the QUEEN B!!!
The whole process of planning the wedding made me want to SCREAM! I was so happy when the wedding was finally over; felt like it was the second coming of Christ. Hopefully, I will never have to go through this process again! So far I am enjoying marriage life. I don't see any children in my life for right now. I am still young and want to have fun with my husband before children arrive. As for filming the show, I had a blast. I always felt I called HOLLYWOOD, but by filming this process just amplified the term.
My name Is Rochelle, I'm 18 and I'm a nanny. I considered myself a Bridezilla because I always wanted what I wanted when I wanted it, and if I didn't get it I'd throw my little fit and just HATE the world. I hated when people didn't do as I pleased or when they were too lazy to even do stuff that I wanted. If it's my wedding, then it's my way.
Choosing my bridesmaids wasn't really difficult. I have always only had a minimal number of girlfriends and I just so happened to choose the ones I'm closest to and that would look good in a dress next to me.
Relationships, ah, me and my mom are usually fairly close, she's my go to gal when I needed serious advice, I love her to death and I'd be lost without her. All arguments aside, she's my hero! My in-laws….haven't really gotten to know them too well, they live in Indiana and I've been there once for less than a week and hardly spoke to them. When it came to wedding planning I didn't really speak to them more just because of the occasion. It's not really bad nor good, it's just there.
My most favorite part of the wedding day was having the doors in the chapel open up and seeing my wonderful most handsome-est groom EVER! It was love at first sight all over again. Planning the whole wedding was done in 5 months, by my amazing mother! She did an amazing job with decorations and knowing what I'd like, flowers, seating, food, decorations, etc. Throughout the whole wedding planning, I was pretty sane but the moment I wasn't there for the planning I had gone crazy and was super stressed out and terrified that I wouldn't get what I asked for. With the actual wedding, I wouldn't have changed a thing, I loved everything about it!
We didn't have time to go on a honeymoon, my husband had to be back at work that Wednesday after the wedding. 🙁 My first year of marriage is such a blessing. It's in the process of only getting better. I'm so in love and wouldn't change a single thing about my life and where it's headed. However, no children, YET! Gotta finish school and have fun together first!
Filming my wedding for the show was a stressful experience. It was fun but it would have been better for anything other than my wedding!! It was just unnecessary added stress. In all honesty, I really am a sweetheart deep down but when things don't go my way of course I'm gonna complain about it, who doesn't?? I felt horrible for being so rude to people making this day possible but I just needed it to be perfect and thought if I was just nice about it, I wouldn't get my way. I like getting my way and will do what I need to get it! I'm the sweetest b**** you'll probably ever meet.
Hi my name is Jeanine. I'm 25 years old and I am a student.
I don't have traits that make me a Bridezilla; people have traits that force me into 'Zilla moments. I am a very clear person. I set expectations for everybody I encounter and I expect to get more than I pay for, especially in this economy. Businesses should be ecstatic that I am spending money with them in the current U.S. economical state. I also go from zero to a thousand in a second and calming me down is more like a twenty-four hour event. I hear the opinions that people give me, listen to ones that have given good advice in the past and store the opinions that may actually work and that I can change a little to make mine. I have to do things my way first because I don't like to think or wonder what if. People don't like me that's an issue they have to deal with.
It is difficult to choose bridesmaids when a girl like me doesn't have a crew of fiends lined up. One thing about having girlfriends is you have to lie a lot. It's a lot of energy to lie especially to friends who are supposed to be people you care about. My blood sister was supposed to originally be my maid of honor but that didn't work out because she is one of those people I have to waste energy on by telling her lies about herself. So, I replaced her with Cherlie. I had no real task for my MOH because I didn't trust her to do anything anyway and our styles and tastes are really different.
I only get along with my dad and talk to my older sister and second older brother. Throughout the time frame of planning my wedding I stopped talking to my mother and other siblings. In reference to my in-laws, I feel like they are so fake. In my face they love me and behind my back they trying to screw up my relationship. I even told them before say what you have to say to me in my face I will not get offended because I'm comfortable with the skin I'm in. They still have not and I have talked to Thomas about it and he won't even arrange a dinner for us to talk about it. I do want to say though regardless how they feel about me truthfully I do appreciate Thomas's mother so much because she did so much for my wedding than the my own mother who is alive and well.
I loved so many moments of my wedding day. This was the one day I didn't do my own make up in the morning and was like bare the whole way there so seeing myself transformed from Jeanine to being transformed into a Barbie doll was fun. I also enjoyed finally seeing my reception area come together from just a room full of chairs to an area with a dance floor and a functional reception area. The top of the day was finally seeing me. My main focus though out my whole wedding was me and nobody else. I missed my high school prom because I became a teenage mother and was working that out. I loved my look. It really reflected my true heart. I looked angelic, calm and most importantly I put the chic into my wedding. Nobody even if they tried could out do me. Also, I was the most gorgeous bride that Bridezillas has ever seen.
I planned my wedding in five days. I was out of state and I tried to do as much leg work as I could but it was hard. I had a lot of things delivered ahead of time but that wasn't enough because it still was hectic. There really weren't any sane moments during my wedding. I felt as if no one was really helping and they had their own agenda and didn't worry about what the bride needed help on. People were there to cast judgments rather than to help.
What bothered me the most on my wedding day was my bridesmaids smoking a cigarette every chance they got. Tara went down from the hotel to move the car and Joanna went to put the baby car set in the car as well. Instead, of doing this they had a cigarette and the worst part was they were in their bridesmaid dresses. I felt that this was so trashy and not classy at all. When we got to the wedding venue Tara parked the car and jumped out as fast she put the car in park and practically ran to have a cigarette.
When I arrived at my wedding venue I was pissed. People were outside and Tara opened the van door. I attempted to close it and my veil got caught in the door so I had to open it again. I had no time to give any of my bridesmaid's instruction to get the people inside because they both ran off to have cigarettes. My MOH had to attend to me which she was doing but it took like 15 minutes to get everybody where they needed to be because of cigarettes.
My problem with Thomas's family is that they're fake and that makes me unable to trust them. In my opinion, if your son or brother wants to marry somebody he should not have to explain to you why. First that is allowing people inside your relationship and making them part of something they shouldn't have no input on. I always believed that when in a relationship any input from the outside will equal an unsuccessful relationship. Thomas calls his family and tells them bad things about me (I found this out after the wedding from his helpful aunt). My father, if he had his way, wouldn't have chosen Thomas for me because Thomas has shared information with him that caused him to form a negative opinion about Thomas. I don't share information about my relationship with anybody. You tell a home girl what your man did and then the next week he does something awesome and you tell your home girl that too. But she reminds you of what he did last week when you're over it already and at the time you were just venting an everything you said was out of anger. Basically, I don't share information because I want to form my opinion on my relationship and I don't need no one else giving me their input on my relationship.
I respect the institution of marriage and what it stands for. I took a vow to Thomas in front of god and his family and my dad. I honor that because marriage is not something that should be taken lightly. My parents got a divorce when I was going into the seventh grade. I know how it affected me and how it played a role on who I am today. My mom never discussed anything me because she felt I was too young to understand so I formed my opinion. I say this because my son was at my reception and witnessed everything that happen. Thomas says to me he attempted to calm me down but what he doesn't recognize was every time he approached me he was saying the word annulment in the same sentence. Nothing about that word will calm anybody down.
Today, I'm at a crosswords and I hope I get over what I'm sharing with the world because maybe my theory on opinions may be wrong. I love Thomas and that I still know that but I cannot seem to get over this. My emotions are all over the place. I really want breathing room to figure out my thoughts but Thomas feels like that's me leaving him. I feel Thomas needs to understand that this is not the first time he hurt me and I was asking for breathing time before we got married. I am fighting with myself. Do I stick to my values and beliefs or get an annulment? A part of me wants to fight and make it work but another part of me feels like I don't know who I married but I thought I did.
Filming the show was the greatest experience ever. I read a lot of blogs before I decided to do the show and a lot of them said things like: those girls are so fake and who would do this show and look so stupid. I decided to do the show because Thomas said I should see the way I act and because he felt I was a Bridezilla so I did it. I literately did not even know the cameras were there, only when they got in my way of planning my wedding. Doing the show was fun and I believe they got more than what they bargained for. Many people ask me if I had to do my wedding over again what would I do differently and I tell them I would plan it in ten days instead of five. I loved doing the show and wouldn't do anything differently other than the time I gave myself.
In this week's episode of Bridezillas we see how much of a control freak Jeanine is to her groom Thomas. Not only does she disrespect Thomas' family, but she walks all over the man.
Thomas…really bro? Sometimes you have to show your woman that you have a chemical hormone called testosterone and that "you the man." Make an attempt to raise your voice 5 decibels and I bet you she'll bake you brownies! I'm a man who speaks from experience. Your inner DMX must come out to bark and like the song, ask her, "Whatcha' really wannnnt?" It turns a woman on to know that she has found the lion of her untamed jungle.
Most of you might think of Jeanine as an evil person. I personally don't blame Jeanine for being the way she is. Like I've said before, a man will be a man and a woman will be a woman. As lovers, we come to realize and accept the flaws of our counterparts if we truly love them. Although, you should never come to the realization of not knowing why you're with her…Thomas! You have Jeanine looking like Cruella Deville! The sexiest quality about a woman is when she understands the concept of holding her own. She is the kind of woman who speaks up for her self, has confidence and is fun-loving. Not controlling, whiny, revengeful and insulting.
Kudos to Jose for doing the right thing and getting Marlene concerned at the altar. It was the perfect example of how a man should retaliate. You could tell Marlene enjoyed it with the radiant smile she had after he said yes. It added a sense of spice to a new beginning. If I were in the position, I would have turned around to the audience and performed five minutes of a spoken word poem that reflected the hell of the past week of wedding activities. #JUSTSAYIN'. Let's stay tuned in to see if Thomas learns his lesson or not.
Jeremi Dudu is an intern in the Digital Media department at WE tv. He enjoys writing about health, wellness and relationships. Jeremi received his degree in Communication from the University of Southern California.
For this season you all will be fortunate to get the male perspective on these Bridezillas from me. Many times my female friends ask me why their men treat them the way they do. Most of the time I find that these men have grown frustrated with the insensibilities of his needs and responsibilities. So hopefully through these blogs you wonderful women will gain an understanding about the way we think. So let's get to it.
I recall Marlene's husband-to-be, Jose, having no say in being involved with wedding plans until the cake tasting. This was his big moment to finally help with decisions. He liked the rainbow colored cake and she liked none. Then she had the nerve to tell him "shut the f*c$ up." Later, they went to a friend's house where they arrive an hour and a half late, but its okay with Marlene when it gets her friend upset. Jose compliments the cake and Marlene gets so mad she cusses Jose and her friend out. Does this all make sense to you? He does what is asked and is considerate, but is still disrespected. This is the problem with many relationships. As men do what is asked it is still never satisfactory to some women
This past Valentines, I took my girlfriend to one of our favorite restaurants in L.A. called Maggiano's. We order a three course meal and when deciding on the dessert, dinner becomes a mind game. We usually get the chocolate cake, but I suggest we try something new like the Tiramisu. Tiramisu has a light coffee taste and she loves coffee. It's delicious, and since she never tried it I thought it was a match made in heaven. She says it sounds "good." I ask her what she wants and she replies, "Get whatever you want. We can try the Tiramisu."  At this point the waitress notices my girlfriend is mad, and I decide to put my foot down and order the Tiramisu. Five minutes later she tells me, "I'll catch a cab. You always get whatever you want," and I am left to eat Tiramisu in candle light by my self. #WINNING. It sounds very impractical to get mad about cake to me, so I understand how Jose feels.
A woman will be a woman just like a man will be a man, but is there anything wrong with a good compromise? Why can't we both make the decision together? I understand some men out there might be a bit machismo, but for guys like me and Jose we do the best we can with the headaches in our lives that we love.
Jeremi Dudu is an intern in the Digital Media department at WE tv. He enjoys writing about health, wellness and relationships. Jeremi received his degree in Communication from the University of Southern California.