BET hosted its annual Soul Train Awards this weekend in Las Vegas, and it was a star-studded affair that is being hailed as "the trippiest show in America". This year's show was hosted by Erykah Badu who made a statement on the red carpet in a black Stephane Rolland Haute Couture dress. Badu, aka FatBellyBella, is being lauded for keeping the show fun, upbeat and soulful.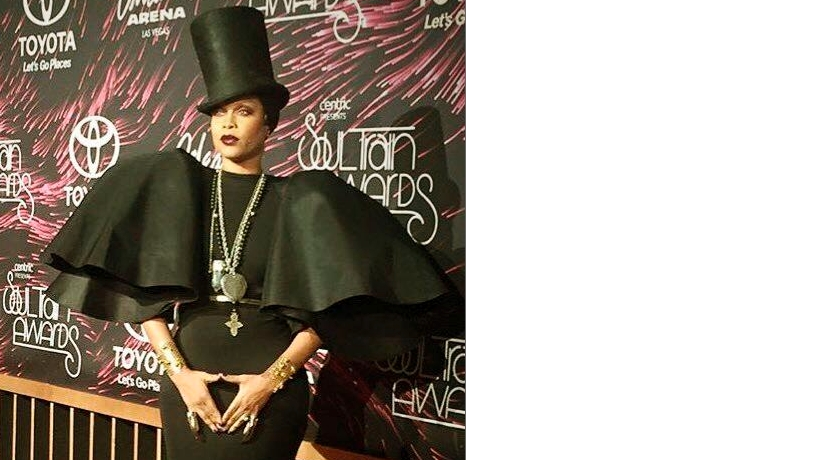 Jill Scott was honored the Lady of Soul Award and reportedly blew the audience away with her performance which was a show-stopping medley of her hits.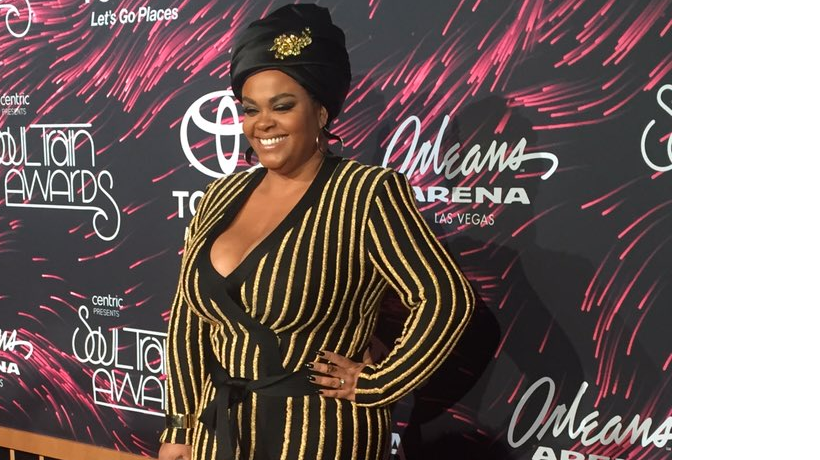 10 time Grammy Award winner Kenneth "Babyface" Edmonds was honored with the prestigious Legend Award and also performed at the show.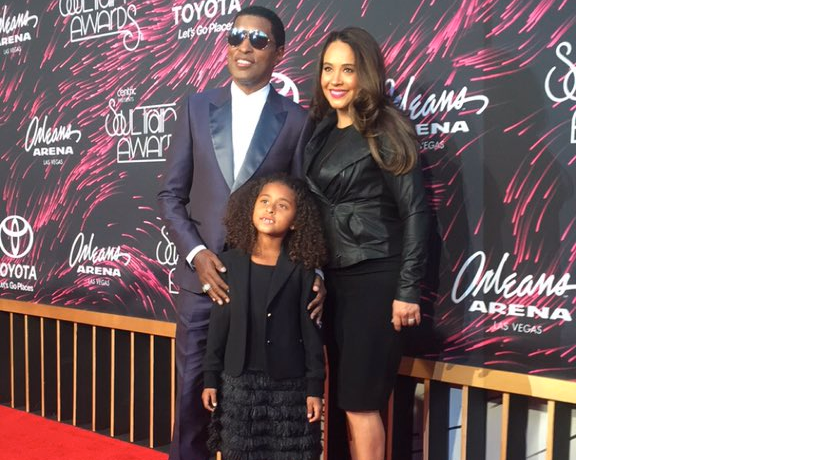 Other performances included Tyrese, Jeremih, R. Kelly, Boyz II Men, Brandy, and Erica Campbell. Erica Campbell slayed the red carpet in a curve hugging black dress with gladiator-style heels before changing into her white and gold performance look.
Power couple Erica and Warryn Campbell were both nominees at this year's show, and WE can't wait to find out if either of them took home an award!
Not surprisingly, Bruno Mars' and Mark Ronson's chart-topping hit "Uptown Funk" won Song of the Year. The show will air on Centric Sunday, November 29 at 8pm and WE will be tuning in to see all of the action!
WE all know how hard it is to find balance in our everyday lives. Trying to juggle work and home is no easy feat. Mary Mary star Erica Campbell chatted with The Christian Post about how she finds balance between being a wife, mother, Grammy Award winning gospel singer, reality television star, and to top it off; the first lady of the California Worship Center.
Erica said, "You just have to take one day at a time. It is a lot, but I don't feel overwhelmed. I feel like I'm busy, but if God gives you the vision, He will give you the provision to handle it."
Campbell goes on to admit she relies on her staff to provide a little "Help 2.0." However she has one simple tip to help her along the way. "At some point you just shut it all off and I'm just a mommy and Warryn's wife," she explained. "You literally have to make sure that peace is always present." For that peace, the "I Luh God" singer prays throughout the day.
One thing is for certain, with a hectic schedule, Erica Campbell says she can't complain because she is grateful her job allows her to bring people to Christ. "I just hope people hear and see my heart in the things that I say and the music that I sing. The real purpose is to reach people for Jesus."
WE can't wait to see how she continues to make juggling work and home life seem so effortless on the next season of Mary Mary!
Drake released his "Hotline Bling" video this week and the internet immediately exploded with memes and vines. In the video Drake is two stepping and bopping along, and WE love it! Earlier this year, Kanye West proved that nothing is funnier than a rapper that seems so serious all the time, breaking out into dance moves. However with Drake, he literally takes the phrase "dance like no one is watching" to a whole other level which spawned the #Drakeisalwaysonbeat hashtag. It's clearly a spinoff of the #Beyoncealwaysonbeat hashtag that showed Queen Bey's dance moves fit to almost any music sample.
WE found one of our favorite Drake vines! It pays homage to Mary Mary star Erica Campbell's hit "I Luh God." From the looks of it, so does Drake.
@Drake luh God too❗️@imericacampbell watch out now#DrakeAlwaysOnBeat pic.twitter.com/QYHeYa4uz5

— Vine: 50ShadesOfGhey (@50Shades_OfGhey) October 21, 2015
The 46th annual Dove Awards were held on October 13 in Nashville, Tennessee. The Dove Award Show honors outstanding achievements and excellence in Christian music while also honoring artists from all music genres. With its focus on Christian music, it should come as no surprise that this year's award show was co-hosted by Erica Campbell and Duck Dynasty's Sadie Robertson.
Erica stunned in five different outfits last night with the help of her stylist Goo Goo Atkins. Her red carpet look was a black peplum LaPetiteRobe gown with pink accents.
To start the show, Erica traded her cascade of curls for an edgy bob complete with bangs in a custom dress and bling.
WE love this curve hugging blue gown!
Erica blessed fans with a performance during the show for which she wore an embellished red and gold jacket with custom made gold pants.
Erica slayed her final look of the night! Her hair color was on point paired with another custom design.
Erica's Gospel hit "I Luh God" won the award for Contemporary Gospel/Urban Song of the Year. Other winners included rapper Lecrae, who collaborated with Erica on her "Help 2.0" album. He was nominated for seven awards and took home two, including Artist of the Year.
WE can't wait to see more of Erica's looks as well as her performance when the 2015 Dove Awards air on TBN on Sunday, October 18.
Everyone loves a good laugh, and Erica Campbell is no exception. Over the weekend, Erica excited her fans when she posted a picture on Instagram saying that she dropped a new single called Help Lord!
Fans eagerly headed over to her YouTube page only to find a message from Erica that read, "OK this may not be my new single but its a beautiful song God placed on my heart. Watch the video and bless yourself…LOL."
In the video, Erica explains that there's a donut shop in LA that was calling her name. But knowing what happens when you eat too many donuts, Erica decided that it wasn't God calling her to the donut shop…it was the devil. So in true Erica Campbell fashion, she called out to God for help, and shared her song with her fans.
WE love her song and think she looks great! Check out her video below and tell us what you think!
With new seasons gearing up to hit the air on WE tv over the next few months, some of the stars got primped and pretty to pose in front of the cameras for promo photo shoots this week. WE have a behind-the-scenes look at the photo shoot in Los Angeles.
The stars of Mary Mary, Erica and Tina Campbell with their spouses Warryn and Teddy looking picture-perfect!
WE knew Goo Ru Style star, Goo Goo Atkins would be ready to slay with her style!
Meet Dr. Ish Major from the new dating show Ex Isle.
The host of Ex Isle Carmen Electra is WErking that dress!
WE see you Ray J!
WE can't wait to see the finished product but it's definitely going to be fierce!
Krista Campbell, daughter of Mary Mary star Erica Campbell participated in her first pageant ever over the weekend. She took part in the 2015 Little Miss African American Pageant where she won the Josephine Baker Award.
Grey's Anatomy star James Pickens Jr. presented her with the award!
It didn't stop there, Krista picked up a second award for the night – the Producer's Award!
Krista was on a winning streak! She won a third award!
Every queen must have a proper wave! WE think Krista has it down pat!
After winning a total of 5 awards, Krista was crowned the 1st runner up of the Little Miss African American Pageant.
WE think Krista did a great job! Congratulations!
Steve Harvey hosted his annual Ford Neighborhood Awards this year, and there was no shortage of glam on the blue carpet. The event, which honors business and individuals who work to improve their communities, took place over the course of three days in Atlanta at the Georgia World Congress Center and included performances by Salt-n-Pepa and Usher.
Tamar Braxton-Herbert attended the Neighborhood Awards for the first time with "bestie" Mama Evelyn and her husband Vince.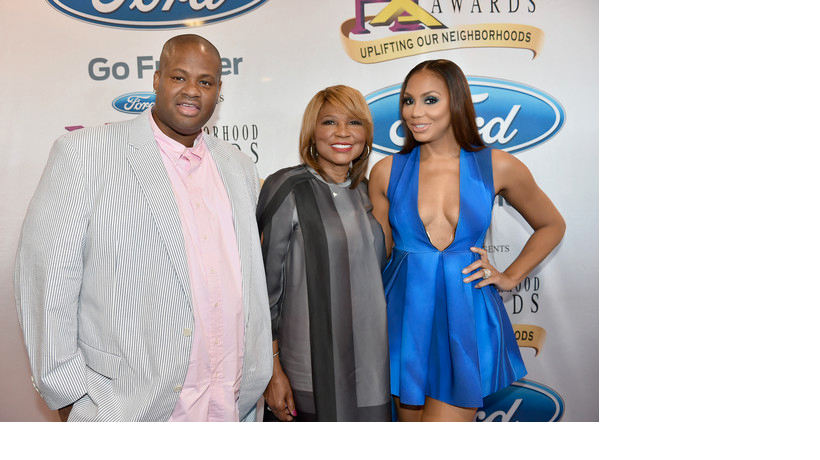 Gospel singer and WE tv star Erica Campbell took a short break from her Help 2.0 tour to attend the awards.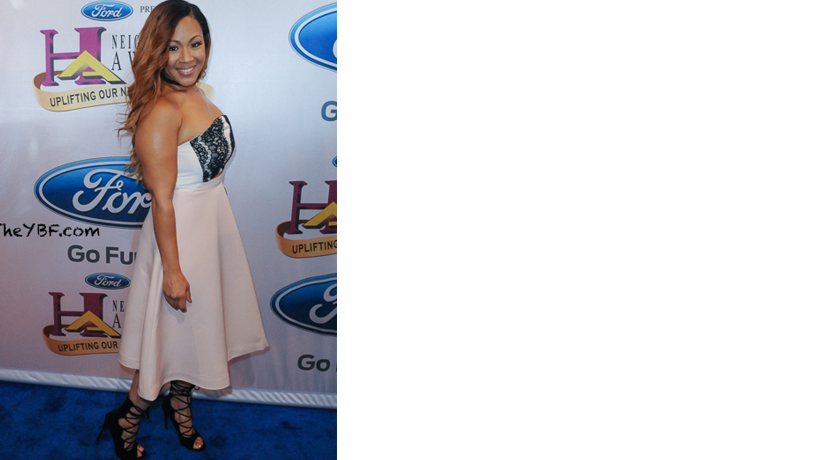 Michelle Williams' look was sheer perfection.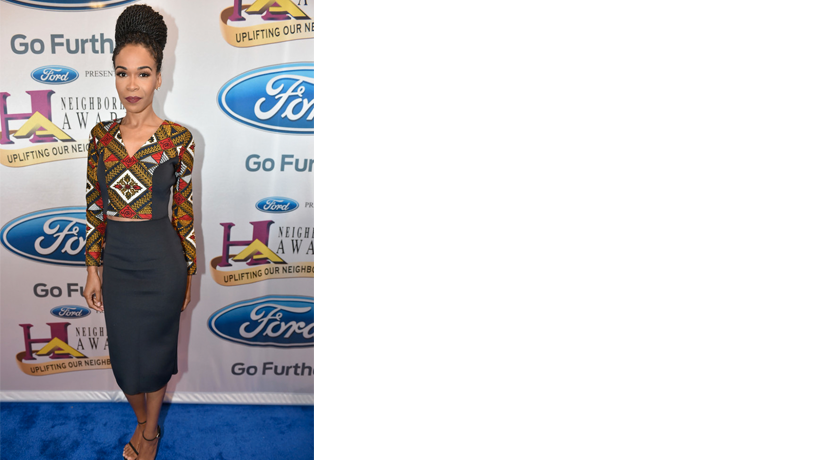 Usher killed it with his performance.
And Salt-n-Pepa brought us back with theirs.
WE look forward to next year's blue carpet!
Erica Campbell took some time out of her hectic schedule to sit down for an interview with Rolling Out Magazine and reminded us just why WE love her so much. The gospel singer talked about her experience as a solo artist, her purpose and how she responds to critics.
After 14 successful years with Mary Mary, going solo was not without its challenges. Introducing fans to something new as well as working with a smaller record label has required a lot of time, travel and dedication on Erica's part, but she's happy to do it. When discussing her rigorous promotion she told Rolling Out, "I feel like we're doing a very good job, so I'm enjoying the whole process."
Erica also talked about her hit single "I Luh God" and how it came to be. According to Erica, "In church you need something to praise to, but you also want something to turn up to. So I decided to put it together in a song." Although "I Luh God" shot to the top of the gospel charts, it was not without its critics, who called it "trap gospel". But that's alright with Erica. She acknowledged that people are going to form their own opinions and they may not all be positive. She said: "People were calling it 'trap gospel', but I really don't know what trap music is so I just did what I felt. My husband created the track and it was banging and we just went with it. I just hope people hear my heart. I know that everyone won't and that's OK with me. I'm so unbothered by all of that because I know my purpose and I know my goal." She went on to add "Now, I know you're going to have your opinion. You can even have a whole blog bashing Erica Campbell 24 hours a day…but I'm not coming to that site. Why would I waste my good gospel energy on a person who doesn't like me?"
Instead of focusing on negativity, Erica focuses on the experiences that let her know she is doing God's work. During the interview, Erica recalled a time when she learned that her music had changed someone's life. She mused, "To change someone's life in that way is priceless. I think that's the kind of stuff that makes God happy. That's the only reason I do this."
Erica concluded the interview by letting everyone know that when she looks in the mirror each day, she's happy with what she sees. She said, "If I'm the odd girl out because I want to be nice to people…then so be it. I love my kids, I love my husband, I love my family, and I love God." And WE love YOU Erica!
Read the full interview and see pictures from her photo shoot here.

Mary Mary star, Erica Campbell is giving fans the chance to shine. The singer posted a video about her upcoming Los Angeles concert date calling for a little "Help" from fans. She has two ten-minute slots available to open for her during her August 28th show at Faithful Central Bible Church.
Submitting your info is easy! Erica is asking for those who 'Luh God' and are anointed with a gift to send a 2-minute sample of a song or live performance and email it with the subject line "Open for Erica" to imericacampbell@gmail.com by July 23rd. Erica also hinted at having her hubby, super producer Warryn Campbell, and sister, Tina help pick the top two that will open for her at the L.A. show.
WE wish everyone luck!