Irrational Bridezilla Dezjuan becomes irate when her bridal party struggles to meet her demands. Bratty Bridezilla Ariel proves grace and poise have no place in her world as she faces wedding adversity.
Here's our favorite top Freakout Moment of tonight's episode of Bridezillas: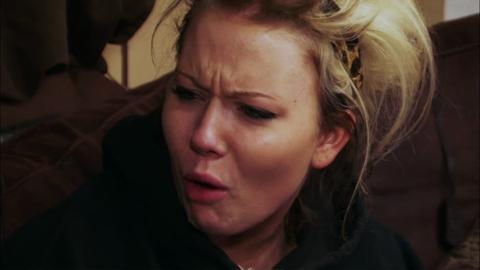 Tonight on Marriage Boot Camp: Bridezillas, the couples are yanked from their beds for early morning meetings with high powered divorce attorneys.  Two by two, the couples are put through the ringer as the lawyers expose the dirt on each spouse.  Infidelity, abuse, drinking, child custody, spousal support – nothing is off limits and the results are explosive. The Boot Camp Directors explain that while "divorce" is an easy word to throw around, the pain and suffering that happens is yet another reason to give everything they have to this program.  And if divorce wasn't enough, how about burying your husband or wife?  For the second exercise, each person is forced to attend a life-like funeral of their spouse and give their eulogy. This emotionally gripping exercise pushes one couple to their limits.
Here are our Top 5 Moments from tonight's episode:
Divorce Court: you really think you can air your husband's dirty laundry without yours coming out of the hamper as well?
The usage of "Brat" and "Meat Head":  How long are these nicknames going to continue?  WE want some variety!
Rob's eulogy:  The first thing Remy could think of that she "loved" about her husband was his body?  Maybe they will work on "Characteristics that Matter" in their next boot camp session
Melissa refuses to get in the coffin and despite the support from the other couples, the Directors are less convinced by Melissa and Chris' apologies
Kirsten cries… again!
On Pregnant & Dating,  Shana's best male friend sets her up on a blind date, while Melissa meets a match from her new on-line dating profile. Kiesha brings her mom and sister in from Atlanta to reveal her truth, and Megan meets a hot surfer at happy hour.
Get a crash course in tonight's episode by watching below: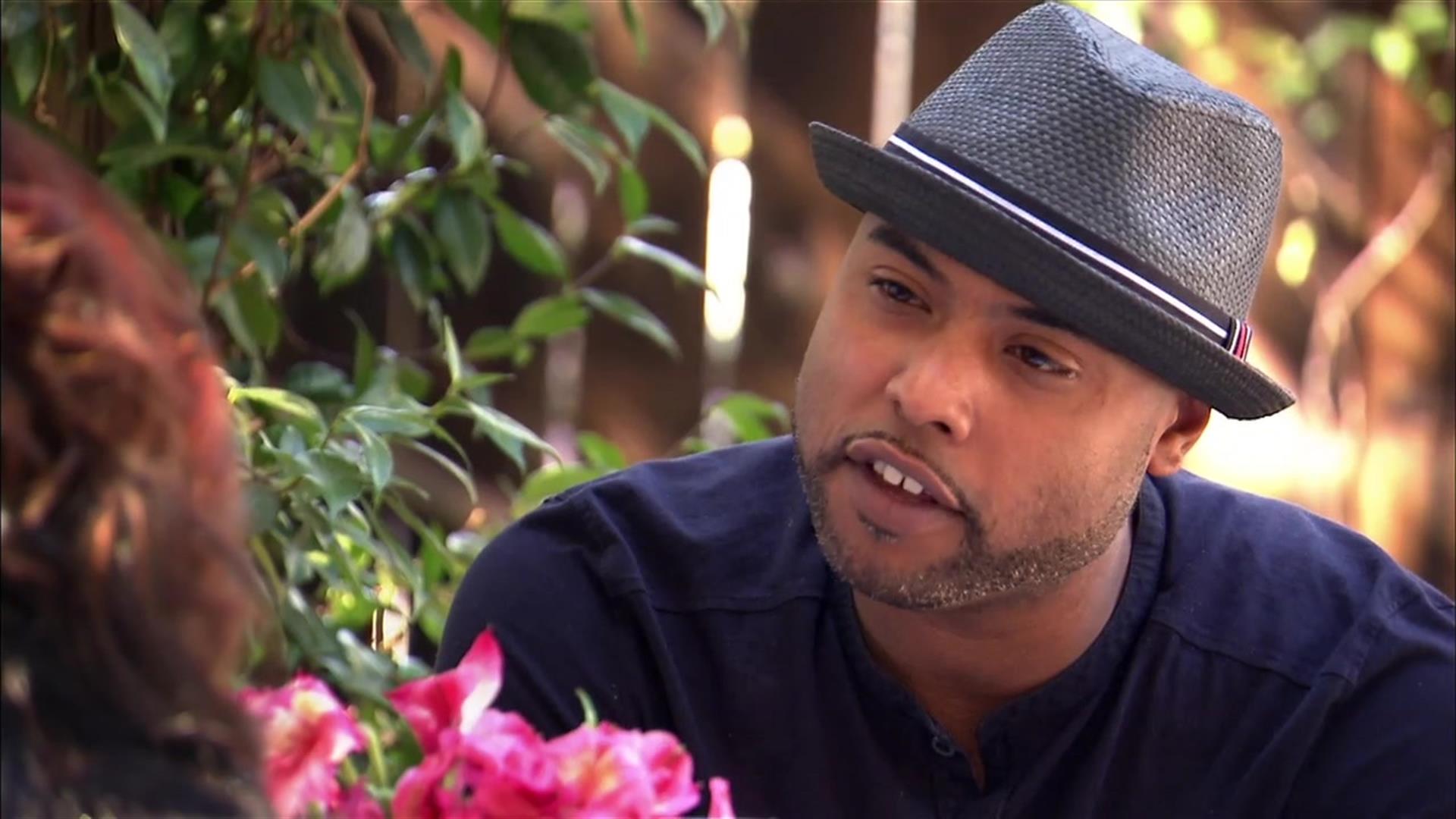 The countdown has become!  There are three days until Alana's nuptials and still so much to be done, including quitting her job as nanny to Erica's children.  MMQuote: "I'm not really seeing how it's going to be possible for me to continue to work and be a good wife."  Erica is not letting this happen.  There is too much going on between Tina's pregnancy, Goo vs. Mitch, Justin vs. Mitch, Mary Mary, etc to be short a nanny.  MMQuote: "Now you're gonna dump me like a bad habit!"
Justin arrives in L.A. to Goo's excitement, however this will be the first time he sees Tina and Erica since his MMQuote: "little run in with Mitch."  WE don't know if we would call it little, Goo (insert side eye here)!  MMQuote: "I need my family to see that there are so many sweet sides to him."  As usual, Goo is always working and this visit isn't any different.  Erica's healthy lifestyle change has started to pay off, and she would like to wear something at the Cinderella Ball to show off her hard work.  Here's hoping Justin is still down for his chick's career even when that takes away from the time spent with him…
Erica needs to break the news to Krista that Aunt Alana will be gone for a little bit once she gets married.  Poor Krista does not take the news well at all!  MMQuote: "Krista is very emotional, and I think in her mind she feels like I'm just leaving from her life and she is not going to see me anymore."  Erica's heart breaks not only for Krista, but for Wosie as well.  It has been three years since Alana started watching the kids, and it will be a huge adjustment and loss.
Now, before we get into Justin and Goo's argument… He has an issue with Goo being on her phone, but he's wearing sunglasses inside at the table?  Is he really one to lecture on what is proper?  Justin was so quick to defend how hard Goo works to Mitch, but when he finally sees how hard she does work and it distracts from him, he makes threats.  MMQuote: "I mean we can be friends.  I'm serious."  If WE were Goo, WE would fix that smirk on his face real quick.  Goo is right.  What kind of person throws out a threat like that just because one person is making moves?  MMQuote: "Whatever he thinks he's doing, right now he's losing."  Goo is on the phone with a designer, and Justin is yelling something about Goo being on a date with her "ex boyfriend" in the background.  Tina was right… Goo must have met him at the playground with the way his immature butt is behaving!  Goo finally reaches her breaking point (because WE reached ours last week!) and walks out.  What happened to your smirk, Justin?  At least he has the sense to follow (after having a snack), and the sense to apologize.  Looks like Justin's mouth almost got him in deep with another Atkins woman.
The sisters are in D.C. for the Cinderella ball that benefits children affected by many diseases.  MMQuote: "When it comes to events like the Cinderella Ball, it really is a reality check and reminds us all of why we do this.  Music changes lives."  This event truly is important to the Marys, and when you see them interact with the children, you understand why they push themselves to make sure they make every appearance.  MMQuote: "I know this is our second year, but can we come back again?"  Once again, the sisters are running late for their flight and the status of their punctuality will be TBD.
Goo continues to juggle Mary Mary stylist and wedding coordinator duties, and Justin's accident will not be lightening Goo's load at all.  MMQuote: "With all that's going on, I do not need Justin Moore to call me and to tell me that he just crashed the frickin car."  There is one hour til the wedding rehearsal, and the only silver lining to this is that the car is still drivable.  Justin's attitude probably doesn't help matters, but that's neither here nor there.
Alana and Treiva arrive at the wedding rehearsal location, and Treiva must let Alana know that no one is there.  MMQuote: "I'm just getting more and more irritated and frustrated, so whatever."  Alana resorts to calling all rehearsal attendees who most likely are sending her straight to voicemail for fear of her Bridezilla wrath.  10 minutes go by, 20 minutes… Alana finally reaches Goo who is trying to make her way through traffic.  Luckily, Tina and Erica arrive safe and sound, and to a relieved Alana along with Goo, Des and his whole family.  But, there is no time for rejoicing.  MMQuote: "She is gonna lose it.  Bridezilla is gonna explode."
Warryn and Teddy have taken Des out, so it's just Erica, Goo and Alana.  MMQuote: "Alana and GooGoo think they know what it takes to be a wife? Please, they have no idea!"  As for Des' bachelor party, the boys are poppin' bottles and having a great time.  Warryn and Teddy can give Des advice on how to make a marriage work when both of you are working on your careers.  Justin will not be in attendance at the bachelor party because he is not "comfortable", but the Atkins women think he may be a bit "too busy" to attend.  MMQuote: "It would be nice to feel like he wants to be a part of this family, and he wants us to get to know him."  Goo is very sure Justin is the one; it's just a matter of time.  When Alana attempts to dig a bit deeper about the moving situation, Goo does not even hesitate admitting she will be moving to Atlanta.  At this point, it does not even seem like L.A. and her family is an option for her.  MMQuote: "Don't you know we don't move.  They move to us."  WE think Goo may be a little too quick to compromise her life for someone that doesn't seem to want to fit himself into hers.  The main problem with Justin is that he hasn't allowed the family to get to know him beyond his altercation with Mitchell.  It also doesn't help that he ducks phonecalls and invites by the men of the family.
It is finally Alana's wedding day, and Tina thinks she should probably be spending more time thinking about getting some tonight than the details of her wedding.  What Alana should worry about are people bringing up anything that have to do with Justin's antics.  MMQuote: "I don't care if I have to say my peace to everyone in the room because you are trying to get me outnumbered.  I'm moving to Atlanta."  Regardless of what anyone feels, keep this business to yourselves until after the wedding.  Luckily, Alana's dad never picked up his tux so the attention is quickly averted to something else.  Erica needs to head to the store now to buy her father a suit.  All the bridesmaids are reassuring Alana her wedding will still start on time, but this will definitely be crunch time.  Luckily, Eddie shows up dressed and ready to walk Alana down the aisle.  MMQuote: "My baby is doing this.  She's actually getting married."  There is not a dry eye in the house, and Des and Alana are finally husband and wife (after a fresh application of chapstick).
At least we get to bask in the love for just a moment before the sh*z hits the fan.  It is time for Erica and Tina to have a few words with Justin regarding his words with Mitchell.  MMQuote: "Let me holla at you real quick, Justin."  Tina is definitely not going to hold back.  MMQuote: "He seems startled and alarmed, and I don't really know what to make of this facial expression."  The sisters are completely confused at Justin's presumably serious intentions when he hasn't even made an effort to get to know the family.  I mean, did you see that room full of people, Justin?  You better start shaking hands!  MMQuote: "Slow down, low down.  Ya'll just got together."  Justin needs to understand when you marry one, you essentially marry them all.  He needs to start making more of an effort if he really wants Tina and Erica to start giving him a chance.  Of course Goo comes in to interject, but that takes this conversation to a level WE honestly don't think it was at yet.  MMQuote: "Let this be the last of your conferences with my man without you consulting me."  Is it about to be Mary Mary vs. Goo and Justin?
Will Tina push herself too far?  Will Goo's relationship with Justin start to affect her relationship with her sisters personally and professionally?  Will Mitch and Mary Mary be the next couple to feud?  WE want to hear from you!
Alison & Skip
Love is Love! Alison's first marriage was to a woman and now she's married to a man, Skip. These two as you can tell are so very much in love.
She met him while running errands at Home Depot one day. She happened to look up and saw him and then bulls' eye! The love cupid shot an arrow through her heart. It's all about timing and as they say love happens "when you least expect it." We all have heard that line over and over, but it's so true. So to all you single ladies out there, here's living proof.
They clearly do everything together from making their wedding bands to shopping for her wedding dress. That's what I call a "Dynamic Duo." Alison had cancer removed a few months back – I so hope she remains cancer free. So I suppose that makes them the "Super Dynamic Duo."
It was a beautiful day in Washington Square Park, a perfect day for a wedding. Gino put me in charge of crowd control. It was my job to create this personal space for Alison, Skip and guests and of course keep the uninvited "guests" away from the ceremony. However there are some things you can't control like the man in the fountain playing with his dolls in his underwear. That's the part you didn't get to see… you gotta love NYC.
Linda & Curtis
All I have to say is thank goodness Linda and Curtis found each other. I can't even imagine having my marriage arranged. I would be running for the hills! But that's what Linda's mom tried to do, but she didn't succeed. It must be hard for them not having Linda's mother approve nor accept their relationship because of it being interracial. I hope when they have their first born that will change the way her mother feels about their relationship. Something has to give….
I call her my modern day bride, she proposed to him on his birthday. Listen up women. We CAN propose to men! I love this story, a woman going after what she wants. Curtis is one lucky guy.
But then a surprise took place on their wedding day. Curtis got down on one knee and proposed to Linda over looking the Brooklyn Bridge! Remember I'm a hopeless romantic so this took my breath away. Then another surprise emerged Curtis wanted Gino to marry them in a checkered cab going over the Brooklyn Bridge and AGAIN at another ceremony in Brooklyn. Ok people let's do the math here: 2 proposals and 2 weddings. Does that mean 2 honeymoons? Well seems everything comes in 2's for them. Wait…Does that mean they'll be having twins?
Did I hear that right? Linda proposed to Curtis? The bride proposed to the groom? Tonight's big question is how many brides would be OK with having to propose to their groom? Linda is a force of nature and Curtis is one of the funniest grooms I've ever met. They needed more help to get her mother on board with this wedding so that's where we started. When Catherine Angel, an AMAZING jeweler at de Simone jewelers in Greenwich Village, came on board to help me with Curtis' ring I knew this was going to be good.
To bridge the gap between Curtis and Linda's mother I thought it would be cool for us to spend a little time in China Town, that way Curtis could really immerse himself in the Chinese culture. Hopefully Linda's mom can come around and see what a GREAT guy Curtis is and how hard he is trying. We had a blast together that day, learning about the color red and how it's good luck in Chinese. I never knew that!
Everything was coming together until Curtis changed wedding locations in a New York minute …but it turned out to be really cool…I can't believe I married a couple in the back of a vintage yellow taxi going over the Brooklyn Bridge ….now that's a strike!
Alison and Skip have quite the back story. She was married to a woman and met Skip, while he was working at home depot. Somehow that meeting changed both their lives in huge ways! My life as a wedding planner is never boring! I'm not sure they loved my "ride" but I loved theirs. They seem like a cool California couple to me even though they are from Long Island. Alison and Skip do everything together. They enjoy each other's company so much that we all went dress shopping together. That was a first… to have the groom dress shopping. Can you believe the first dress she tried on was the winner?
Skip owns his own business; it's a contracting company so I thought, let's get them to do something I have never done before with a bride and groom. I got Sam who owns a metal working studio to let Alison and Skip design their rings. That was super cool! When Alison said she wasn't nervous at all, she just wanted to be married, I just knew I needed to pick up the pace and marry these two love birds. Ok, did you see them read their vows off of their iphones! Alison and Skip I know you're going to be very happy… SEND!
Meritza and Kyle
A fashion show wedding ceremony on a runway and Kotko designing Meritza's wedding dress… All mind blowing.
Gino, Sandy and I paid a visit to Meritza's studio where she teaches pole dancing. Yes, we showed up wearing the wrong gear. We were dressed more for a yoga class. The first thing she asked us was "where are your shorts?" It was comical to see all of us try to "climb the pole." I think I found my new career. Then we finally got down to business as we were "rolling it out."
Wedding day was chaotic. The scene was fast paced, filled with high energy and you could feel the adrenaline in that show room. There was a little bit of drama. The groom's tuxedo hadn't arrived yet. There I was running in my Manolos on the cobblestone streets of NYC trying to track it down. We finally did and after that it was show time. Mertiza and Kyle got the wedding of a lifetime. And thank you Kotko for a 'one of a kind' stunning dress!
Abigail and David
This couple had never been to the big apple before let alone on an airplane. So Sandy and I met the couple at the airport so we could make sure they got their luggage and see them off in a taxi.
As soon as I met them I knew they were the perfect couple. Abigail was covered with loads of tattoos on her neck and chest. She certainly took major pride of her tattoos. All of her body art had a true meaning behind it and that's what made it beautiful.
Gino took the Bride and Groom plus the entire family on a NYC bus tour since none of them had visited the city before. Gino went back to his roots and was their personal tour guide for the day. Go Gino! The big finale of the trip was surprising them with their iconic wedding location, Grand Central Station.
It was a busy day and unfortunately I was unable to make their ceremony because I had another wedding. Having watched the episode on TV, I was so impressed and floored at how beautiful their wedding turned out to be. Gosh, I only can imagine how she felt walking through Grand Central Station knowing all eyes were on her. It's a day they both will never forget and I'm sure NYC will be expecting many more visits from these two!
Meritza and Kyle
These two fashionistas know what they want. I like that! They originally wanted their wedding at 5 points in Queens being surrounded by amazing graffiti. I have to admit it was pretty unique but I knew Gino would come up with an even better location…a runway wedding. Hello! I couldn't wait to start coordinating this one. I knew this wedding was going to be non-stop for all of us and was looking forward to seeing everything come together.
Meritza teaches pole dancing and Gino wanted us to set up a meeting with her at her studio. But then he decided to drag us with him in work out attire, which meant only one thing. Oy! E for effort Marisa and Gino! In all it was a good meeting, we got all the answers we needed.
Gino made some calls and was able talk Korto in making Meritza's wedding dress. We were all beyond thrilled! How cool is that? On the day of revealing Korto's wedding dress to Mertiza both Marisa and I were sweating it out. She was either going to love it or hate it. And she LOVED IT as you all saw!
Lights! Camera! Action! Wedding is on, and she walked the walk. You go Meritza! She looked like a model bride as she strutted her stuff down the aisle. I've never felt so much high energy all under one roof. I hope Meritza and Kyle keep their relationship this exciting. You two keep doing what you are doing.
Abigail & David
These two people are beautiful on the inside and out. I have never met a couple so much in love. Yes they're young but when you know it, you know it.
Gino had Marisa and I meet Abigail and David at the airport. Since it was their first time in NYC and her first time on a plane, he wanted us to make sure they felt right at home. I'm glad we met them because she was shaking like a leaf when I shook her hand. But I reassured her she was now on land and that she could breathe.
I was really amazed by Abigail's beauty and gorgeous body art. Since both of them had never been to NYC before, I knew in the back of my mind, they had to be married at a major iconic landmark. So when Gino suggested Grand Central Station, I was so excited for them. This building is truly my favorite landmark in all of Manhattan.
Gino decided to have their wedding at Michael Jordan's Steakhouse in GCS that overlooked the concourse. Ok truly one of the most beautiful brides I have ever seen walk through those doors. When she made her grand entrance, everyone just stopped to look at her- even the people who were running to catch their trains.
They both showed so much emotion while they were getting married. This wedding will go down in my book of favorites.
Katie and Tim
Gino called this one out. This bride was sooo focused on the performance and entertainment rather than her actual wedding ceremony itself. He finally brought her down to earth and basically told her the cathedral wouldn't be a good venue for her wedding due to the massive space. Tooooo big.
He finally found the perfect location for them. Since Katie loves to sing and perform, he chose Time Square for the wedding location. She had the neon lights, the big crowd AND she was center stage in the middle of Time Square! This bride and groom had it all.
The day of the wedding I was at the hotel making sure the Bride had everything she needed and Sandy was with the groom. I got the call from Gino he needed us ASAP in Time Square to help him set up the island where Katie and Tim were getting married. We hopped in a cab and rushed over to help him but as soon as we arrived, it was already done. Leave it to Gino to grab some tourists to help out. Free labor!
As soon as the bride and groom arrived I actually took off for another wedding we had later that day in Central Park. So unfortunately I missed Katie and Tim's wedding ceremony. But from what Gino and Sandy told me it was exactly what they wanted. Now that's a performance!
Cassaundra and Joko
The bride is from Texas! My people! This couple was so in love….nothing was going to stop them from getting married in NYC. We basically walked into this wedding with some drama already brewing up. Cassaundra's mom wasn't too happy about the two of them getting married. She thought they weren't ready to take the big plunge and also bumped heads with Joko. Yikes! Joko was determined to make things right with his mother-in-law to be before his big day.
We met Cassaundra one day to shop for bridesmaids' dresses. As soon as she walked in with NO bridesmaids I was like, uh oh, something is wrong with this picture. She didn't really tell us exactly what was going on but it was obvious she was struggling with some major family problems. Good 'ole Sandy was trying to be nosy as hell and was asking her all these questions but she didn't quite give us the info we were looking for.
On the wedding day and we ended up taking off past our departure time due to "missing sisters" drama, but overall it was a great ceremony. Gino did get hit with a small surprise though. Cassaundra and Joko brought an "extra' minister of their own and failed to mention it to Gino until he was standing next to him. Gino asked 'who are you'?? It was quite funny actually. Gino had to share the spotlight with another officiant but the ceremony all worked out smoothly.
Although they originally wanted Top of the rock for their wedding, these two still got the view! They got the skyline of Manhattan AND the Statue of Liberty-BONUS. It doesn't get any better than that.
Kira and Damien
Gino gave this couple their dream wedding at Coney Island. They love the beach and they wanted something by the water. They're both unemployed so I think they were relying on Gino to give them all that they wished for.
And bam! Once again Gino pulled though. He got them rings, a sunset ceremony on the beach and he incorporated the bride's son Nicholas (who is adorable by the way) in the ceremony somehow some way. The day of the wedding Gino had Sandy and I set up the Pergola on the beach. Ok, I know we are not the tallest peeps but this set up was a little bit of a challenge! We had to hang shell decorations from the top and Sandy could barely reach it. She was even on a ladder and still struggled with it. And did I mention she was even wearing platform shoes?? It's so nice to be a half inch taller than my sis. We got it done and at the end it came together beautifully. It was the perfect setting for a sunset beach wedding.
After the ceremony took place we all ended up taking a ride on The Cyclone. I DO NOT do roller coasters at all! I'm scared of heights and riding a rollercoaster wasn't on my agenda. But I bit the bullet and decided to do it just for Kira, Damien, and Nicholas. Who ever was sitting in front of me I probably made them deaf with all the screaming that came out of my mouth.
Sade and Aaron
We dealt more with the groom than we did with the bride. The bride was always MIA. She was always working so tracking her down was extremely hard. So Gino had Sandy and I meet Aaron at the tuxedo shop to see if we could get some answers for their wedding day. Poor guy, he didn't know a thing. We asked him about flowers, limousine, hair and makeup etc. and even asked about his vows but again he had no clue. We totally tagged team him and hope we didn't bombard him with too many questions. But at the end of the day it's our job to get as many answers as we can so we can plan the perfect wedding.
It was hard enough chasing Sade for some wedding answers so that raised the question, how often do they see each other? It was a sweet gesture for Gino to set up the suite at Hotel Giraffe for a lunch date so they could spend some quality time together. My big question is which lasagna did Aaron like the best?
Their wedding day at Hotel Giraffe was exactly what they wanted, from the location to the set up to soaking in the Manhattan view.
Cheers to Sade and Aaron!
Ok can we talk about tonight's show? Two VERY different wedding locations.
One minute I'm on the cyclone roller coaster in Coney Island and the next moment in a black tie fab hotel penthouse wedding. I remember thinking when I saw the tape of Kira and Damien that there was a lot of sadness around them. When I got to meet them in person I realized Damien was really coming to terms with his father's death and at the same time entering into his manhood by becoming a father to Kira's son, Nicholas. On top of that, neither Kira nor Damien has a job. Come on America, we have to get OUT of this recession!!!! OK, I'm venting but this is the exact couple I want to plan a wedding for and my heart aches for them… they really need a break.
I was so glad we were able to help them out with the rings, and really want to thank Karen Karch's Studio in the Lower East Side. I loved the moment when Damien picked out his wedding band. Wow, that was a BIG leap for him. When we met up a few days later I could clearly see the difference in him, he seemed much more confident and ready to take on the role of a father. I hope a steady job is right around the corner for him!
Can I just say it was a blast doing a wedding in Coney Island on the beach? Kira and Damien had friends and family there and I'm really glad they got that beach wedding. Plus, Nicholas and I got to ride the cyclone THREE times!!
Nathan's hot dogs rock!!!
How do you find a venue for an intimate "Black Tie" wedding in less than two weeks?? The only way that was happening was to have major communication with my B&G, Sade and Aaron. Wishful thinking!
Sade is classic New York woman — she's gorgeous, poised, and incredibly busy…my busiest bride ever!
I knew once I found her wedding location everything else would fall into place and she would have no problem walking down that aisle. Flawless!! Loved the dress, just what I pictured… ok but let's back up … I could NOT track this bride down, she's EVERYWHERE but no where I needed her! You guys didn't even see half the footage of me running around NYC trying to find Sade to ask very important questions about her wedding.
Poor Aaron getting cornered by the twins; I told them don't come back to the office unless you have answers. We cannot "wing a wedding." I was relived to get them to the Hotel Giraffe penthouse to do a site inspection with me and once they signed off on it I thought Sade and Aaron needed some alone time. So I thought, let's give them a pre, pre wedding hotel suite, champagne and lasagna. I know you're thinking, "Gino, why did you give Sade 'carbs' before her wedding day??" OK, comfort food ALWAYS hits the spot and by the way did you see her rocking bod?
It was a gorgeous New York day; just enough of a breeze to turn a photographer on, cue the music and here comes the bride! There's something very magical that happens two hundred times a year for me. The groom is in place, the guests are all standing and the bride is just about ready to take that first step and from that point on everything happens in slow motion, pure emotion. It's a life changer. So whether it's in a penthouse or on a beach… wherever you have your wedding, savor that moment because I promise you it will last a lifetime.
Hi Everyone! I'm Marisa Pena and after shooting 12 weddings for Marry Me In NYC, I am ecstatic for the show to finally air on WE tv. This has been a crazy ride – working for an amazing wedding planner/part time officiant and perpetual perfectionist like Gino, planning over 200 weddings a year in iconic NYC locations, and tag teaming on a variety of details that take me all over the city with my twin sister Sandra…not to mention all in front of the cameras.  Phew!
 
Honestly, I never thought in my wildest dreams I would be in the business of love.  Helping couples plan for the most important day in their lives seems an incredible responsibility, but I've learned how rewarding and fulfilling that can be. Before joining the team at Ultimate USA Weddings, I worked for an OBGYN…clearly a very different clientele and work day. After that career path, I worked in Production Events at a major cable company for a few years. When my old boss told me Gino was looking for a wedding coordinator, I thought, what do I know about planning a lavish wedding?  I've never been a conventional type of a girl, so it seemed a little out of my area of expertise.  But after meeting with Gino and learning more about his style, I realized it was a great match, I mean, skip the church…Hello Central Park!  I jumped at the opportunity to do something different with my life and thankfully, it's been one of the greatest decisions.
 
I am so excited for you to experience this amazing journey with us. It is going to be a fun and exciting ride!  Gino runs a tight ship and the three of us make a great team.  Who would have thought I would have gone from the gynecologist office to becoming an ordained minister!  I love coming to work every day and hope you love it too!  I would love to hear your thoughts after each episode.