WE can't believe Kendra Wilkinson-Baskett and Hank Baskett's baby girl is now a one-year old! Alijah turned up her bottle and celebrated her first birthday over the weekend!
WE can't believe how fast time flies!
Kendra and Hank pulled out all the stops for their baby girl's first birthday, complete with decorations and cake!
From the looks of it, Alijah's baby friends enjoyed her birthday cake as much as she did!
Hank took to his Instagram page to post his love for his daughter on her birthday.
WE hope Alijah had a wonderful first birthday!
After road tripping with the kids for two weeks, Kendra on Top stars Kendra Wilkinson and husband Hank Baskett took a little WE time and headed to Louisville for the 141st Kentucky Derby. From the parties to the horse races, Hank and Kendra had a fun-filled weekend and WE love how stylish they were while spending quality time with each other.
The couple kicked off the weekend at the annual Kentucky Oaks.
Later they headed to the Barnstable Brown Kentucky Derby Eve Gala which was held at a private residence.
WE know that Derby tradition is to don a festive stylish hat, and Kendra is WErking it!
Looks like Kendra and Hank had a great time!
Kendra on Top stars Kendra Wilkinson and hubby Hank still may be working on their relationship, but that didn't stop them from road trippin' with their adorable children Hank and Alijah! #FamilyComesFirst
Kendra posted some videos of the family fun on Keek and Instagram! Their first stop was Lake Mead.
They didn't forget their best fur friends! The dogs came along for the ride and from what Kendra says, in need of some sun and relaxation!
Hank made sure it was safety first for the pooches as well!
Fun times on the Hoover Dam!
Kendra and little Hank take in the scenery at their next stop and celebrate Earth Day!
WE love seeing the Baskett's enjoy a little R&R! WE hope they enjoy the rest of their family vacation!
With just one month left to go before the arrival of her baby girl, Jessica Hall celebrated her jack and jill style baby shower this weekend – and she was absolutely glowing!
The mom-to-be wore a white lace maxi dress with her hair down in soft curls.
Since no baby shower is complete without games, Jessica's shower did not disappoint. Guests played a game in which they had to chug what looked like beer from a baby bottle, and all bets were on Jessica's BFF Kendra Wilkinson-Baskett to win.
WE are sure that the mom-to-be received some amazing gifts for her little girl, but a few really stood out.
Kendra and Hank showed off their creative sides by making this four-tiered diaper cake.
And what baby girl doesn't need a selfie stick?
While Jessica and her husband Kyle have yet to officially disclose which name they have chosen for their baby, it seems as though one of their friends may have spilled the beans. Jessica's friend posted this sweet shot and included in the caption "Can't wait to meet baby Sophie!"
It looks like a good time was had by all, and WE can't wait to see Baby Carlson!
Love isn't always the pretty picture they paint on television – it's about obstacles, fighting and never letting go… literally. In the all-new season of Marriage Boot Camp: Reality Stars reality TV's fiercest personalities will be placed in a house to work on their marriages at the helping hands of Jim & Elizabeth Carroll. But, what happens when you place clashing personalities in a house? Will all hell break loose, or will they work together to get the help they've been looking for?
Boot Camp is all these couples have left. Will it be the salvation that they've been looking for, or will it tear their relationships apart? WE can't wait to see what happens!
Kendra Wilkinson & Hank Baskett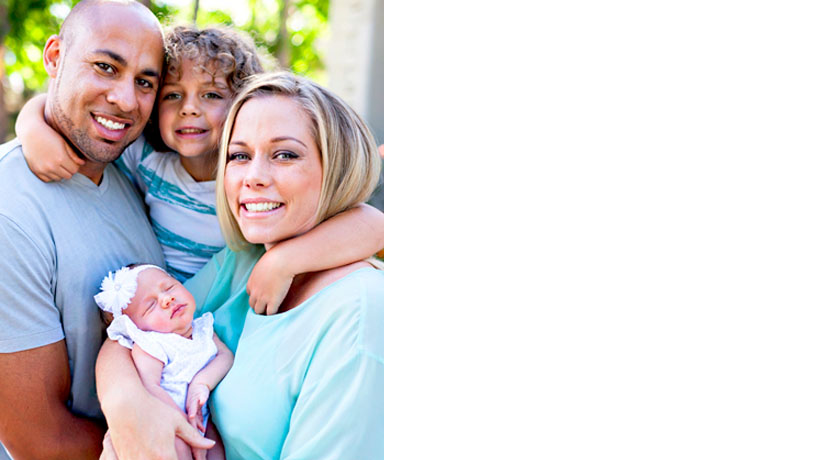 How'd they meet? Playboy Golf Tournament
How do we know them? WE tv's Kendra On Top
What went wrong? Scandalous tabloids of Hank having an affair put a strain on the happy couple's marriage.. will Boot Camp be enough or are they headed for divorce?
Relationship status: Married
Mike "The Situation" Sorrentino & Lauren Pesce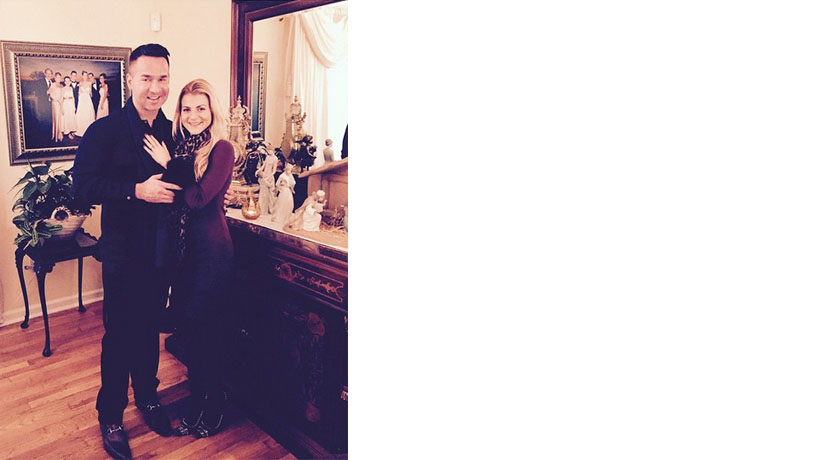 How'd they meet? College sweethearts
How do we know them? Mike "The Situation" Sorrentino is famous for the coined "GTL" acronym (gym, tan, laundry) from The Jersey Shore.
What went wrong? Stardom comes at a price, and for Mike that meant addiction. After getting clean, Mike and Lauren rekindled their relationship, but Lauren struggles to fully trust Mike.
Relationship status? Contemplating the next big step
Aubrey O'Day & Travis Garland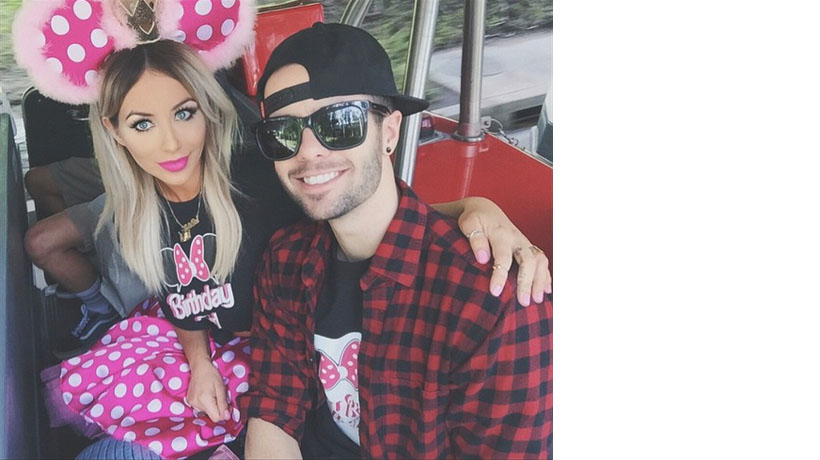 How do we know them? Making the Band & Celebrity Apprentice
What went wrong? Miscommunication, lack of trust, allegations of infidelity… the list goes on and on for this rock-star couple. Will they continue to walk to the beat of their own drum, or will they actually listen to Jim and Elizabeth to help strengthen their relationship?
Relationship status? In a relationship
Tami Roman & Reggie Youngblood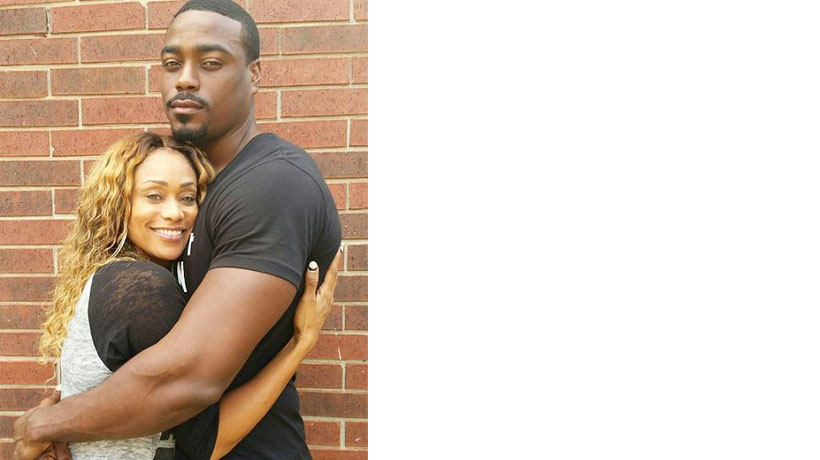 How do we know them? Basketball Wives
What went wrong? While she's been busy with her two beautiful girls, Reggie's been dreaming of starting a family. Reggie is 17-years-younger than Tami, but will their age and ideas of a happy future be an even bigger issue than their age difference?
Relationship status? In a relationship
Jeff Schroeder & Jordan Lloyd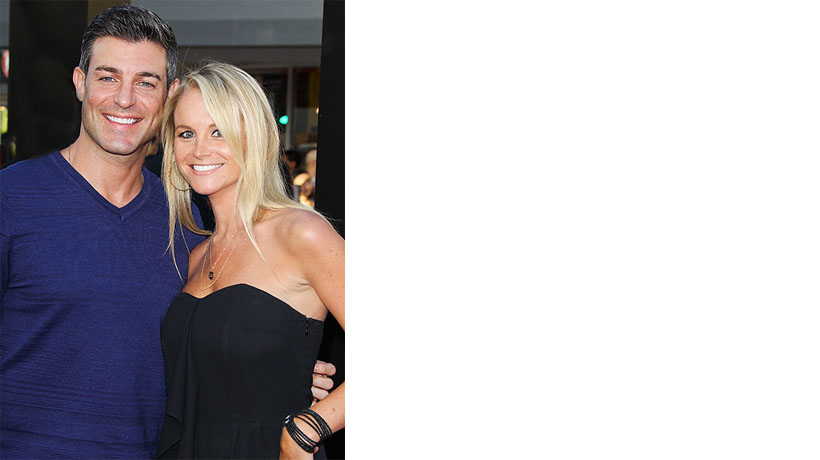 How'd they meet? They fell in love in front of the camera, but will their relationship fall apart in front of it too? The couple met on the set of Big Brother in 2009, but fight to keep their love alive on the new season of Marriage Boot Camp Reality Stars.
How do we know them? Big Brother 11
What went wrong? On the surface, it seems like they are the perfect couple that has it all, but has Jeff had to make as big of a sacrifice for Jordan as she's had to make for him? She's moved cross-country for him twice and been taken out of her comfort zone – will love truly be thicker than water?
Relationship status? Engaged
Season 3 of Marriage Boot Camp: Reality stars kicks-off this May!
There's nothing like hitting the slopes and keeping warm with the ones you love!
Kendra on Top stars Kendra Wilkinson-Baskett and hubby Hank Baskett took a moment during their family vacation to take a selfie on the chair lift.
It looks like this was a working vacation for Kendra since she hit up the Sundance Film Festival while the Baskett family was in Utah.
But before the vacation ended, Lil Hank got the chance to snowboard for the first time!
WE think it looks like a lot of fun was had by all!
It looks like Little Hank is following in his pro-ball player dad's footsteps. The former NFL wide receiver took to Instagram over the weekend to showcase his son's basketball skills labeling each one #HoopDreams.
The six year old can be seen dribbling like a pro and sinking a ball. The best shot, however, was the backwards one that Hank Jr. so effortlessly made. Talk about talent! Proud papa commented on this video, labeling his son a "show off". Kendra also posted a picture of Hank Jr. in his baseball uniform on his birthday calling him "… crazy athletic". Also, how can WE forget the awesome surf board that Little Hank received as a gift from his grandfather during the family's trip to Costa Rica? It's only a matter of time before WE discover which sport Little Hank will dominate.
Despite their recent marital struggles, the pair are clearly shifting the focus to their two children, Hank Jr. and Alijah. WE certainly hope that the several family outings over the holidays and their recent attendance at the Paddington Bear premiere (to which they brought Little Hank) are signs that 2015 will be an auspicious year for this beautiful family.
While stars and starlets were gearing up to hit the red carpet for the Golden Globes, some families were hitting a more miniature red carpet for the kids.
Kendra on Top stars Kendra Wilkinson-Baskett and hubby Hank Baskett stepped out over the weekend for the Hollywood premiere of the upcoming kids' film Paddington along with 6 year old Hank Jr..
The Wilkinson-Baskett household has had its share of ups and downs last year – complete with a cheating scandal and drama. In an interview with US Weekly this past November, Kendra said, ""It's going to take a lifetime to trust him again." IF this is a step towards rebuilding the trust, then WE're glad to see them put their beef aside to join Hank Jr. and watch the adventures of a cute teddy bear!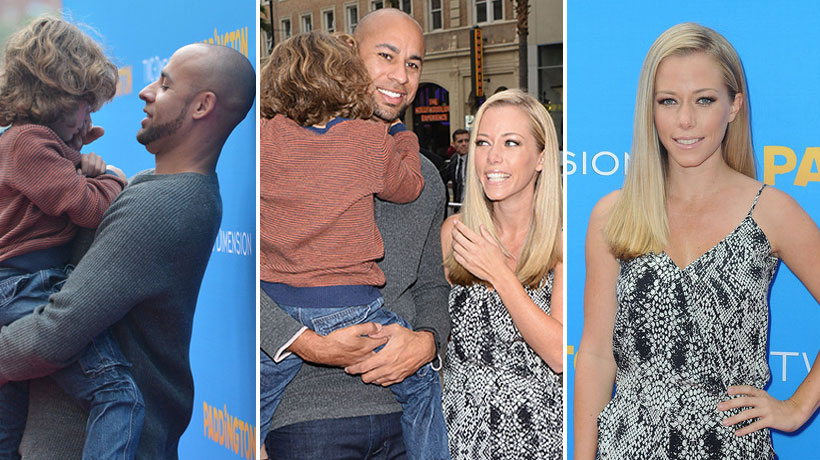 From good ol' fashioned girls nights to extravagant galas, this week was – for the most part – all about the WE tv ladies. Check out some of our top insta-happenings of the week.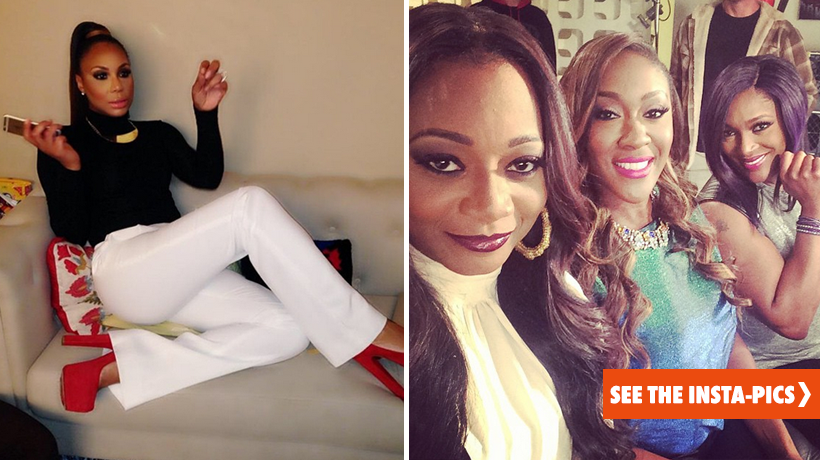 After watching Hank's alleged cheating scandal unfold on Kendra on Top, WE thought we had seen it all. Now, Kendra and Hank have opened up to US Weekly with an exclusive interview about their marital ups and downs.
While the specifics of Hank's alleged affair are still TBD, one thing is for certain – trust in their relationship has taken a major hit. Kendra told the magazine that Hank will have to earn her trust back. "It's going to take a lifetime to trust him again." Hank responded with "Our relationship is still day to day. I'm still working on regaining Kendra's trust."
In the interview, Kendra reveals that she does believe Hank, however she also feels he's very gullible and naïve. "He was at the wrong place at the wrong time, and unfortunate things took place," says Kendra. What prevented Hank from explaining the truth behind the scandal? "For the past two years, I've gone through a serious struggle with depression, and during that time I lost the ability to open up to my best friend, Kendra. I had trouble thinking of the right thing to say the right way, especially in a situation like this, where it's your word against someone else's. One wrong word and I could lose everything."
Whatever the status of their relationship, they are still keeping their focus on the most important part of their lives – 4 year old Hank IV and 6 month old Alijah. WE hope they can work things out!
The rest of the in-depth interview is in this week's US Weekly on newsstands now. Hear more from Kendra and Hank during Kendra On Top: The Untold Story — Friday, December 5th and Friday, December 12th at 9|8c.