Get a behind the scenes look at the lives of the Lylas from our crew's perspective with these exclusive details from our producer's notebook. In these notes written during Aloha, L.A., our crew spent time with the Lylas in the recording studio, their house in Hawaii and during their move to L.A.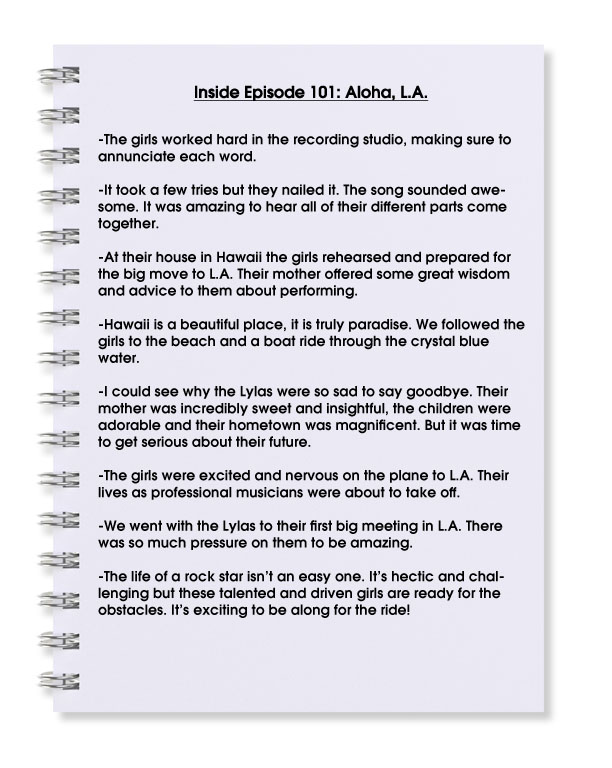 Want more from the premiere episode of The Lylas? Click here to check out a gallery!
It's no secret that The LYLAS have a very famous brother. It's also no secret that they can sing, have a great sense of style and exude confidence. However, there are a few things that you don't know about them…until now, that is! The girls are sharing some little-known facts, desires and secrets!
Check out some of the most interesting things about The LYLAS and don't miss the premiere on Friday, November 8th at 9|8c on WE tv.
Jaime's very first job was working at Baskin Robbins.
Tiara is afraid of the dark. Terrified, actually.
Presley is a reality TV junkie.
Tahiti was a chubby tomboy growing up.
Tiara can skateboard and surf.
Presley hates Halloween. (Although you wouldn't know it! Check out these Halloween photos!)
Jaime has what she calls "a potato chip addiction."
After growing up chubby, Tahiti is now a self-proclaimed "health fanatic."
A right of passage for many, Presley has never been to a high school dance or prom.
An all-natural water birth set the scene for Jaime's first son, Marley, to enter the world. However, her second boy, Jaimo, was born six weeks pre-mature.
Although she loves singing, Tiara had a totally different career path: She was once a pre-school teacher.
Believe it or not, Tahiti claims that she wants to be a mermaid.
Jaime, Tiara, Tahiti and Presley uprooted themselves and pushed their relationships to the test in the new series, The LYLAS. The WE tv cameras were there to capture all of the drama – from fights over practice time to tears over an unexpected death – but there are a few things that you wouldn't know unless you were there. Go behind the scenes with exclusive producer's notes to find out some of the most interesting facts about the girls and don't forget to tune in for the premiere on Friday, November 8 at 9|8c.
Tahiti insisted on driving all the time. In fact, you will see Tahiti drive in most scenes on the show. But her sisters couldn't stand her driving and often complained about it.
While living in their new LA home, Presley was so afraid of the broken lights flickering outside the house at night, production had to permanently shade the windows for the rest of the shoot.
The family plays croquette as if they'd been playing their whole lives. But in fact, the only reason they play is Bernie found a croquette set in the garbage. And the family plays so much they've now adopted the past time as a way to solve disputes with each other.
Growing up, Bernie taught the girls cursing was wrong. But if the girls cursed and they truly meant it, it was allowed.
While on set, Presley's love of animals was very apparent when she talked about wanting to open a dog shelter and a homeless shelter in one location. The homeless people would have to take care of the dogs to pay for their room and board.
During production, the sisters were having a water balloon fight and Tahiti was very upset about this fun playtime because she insisted the water in the balloons was making her sick.
The girls hated walking up the front stairs to the house so much so, they would use production stairs at the back of the house since there were less steps.
The music industry is no stranger to sensational girl groups taking over. Although their music styles and personalities may vary, they all share one thing in common; their sisterly (sometimes literally) bond. Take a musical trip through time with all your favorite throwbacks here. But first, look into the history of popular and often legendary female music groups:
1. The Supremes, 1960
The first all-girl group to achieve worldwide commercial success and one of the most well known groups in history.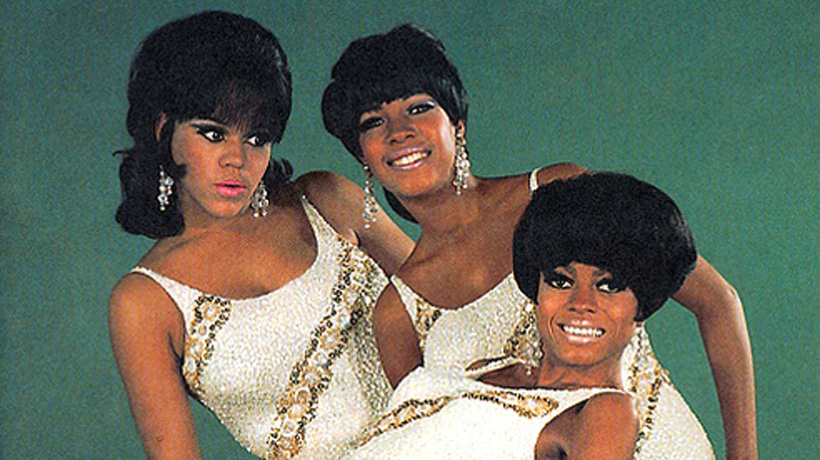 2. Salt N Pepa, 1985
One of the first all-female rap groups who gave women a voice in hip-hop and brought controversial issues into the popular conversation.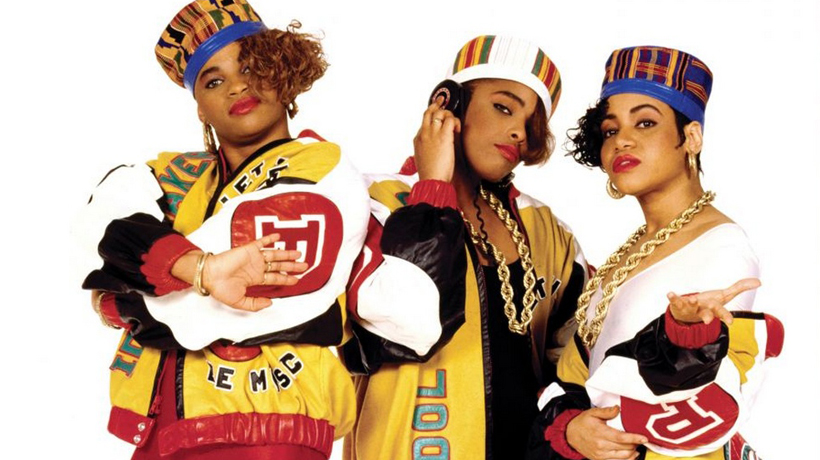 3. SWV, 1990
Also known as Sisters With Voices, this group was one of the most successful gospel/R&B groups of the 90s. You can watch SWV on WE tv in 2014.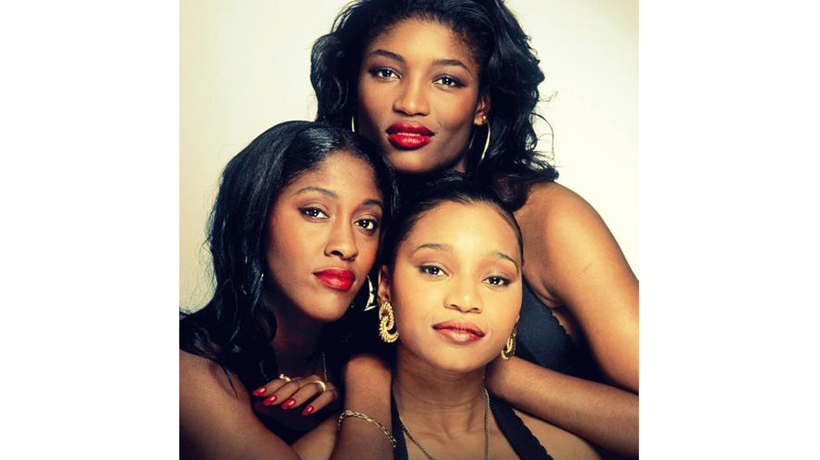 4. TLC, 1991
The biggest selling R&B girl group of all time, TLC achieved unprecedented success in the '90s.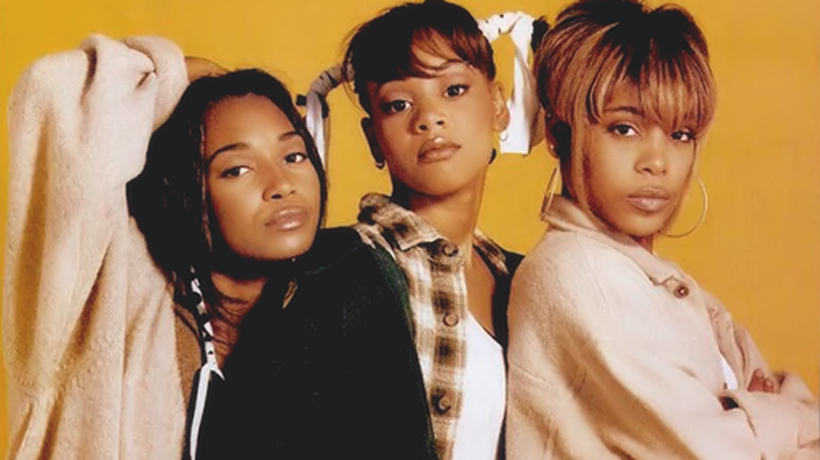 5. The Spice Girls, 1994
This British sensation revolutionized pop music and became the biggest selling all-female group of all time.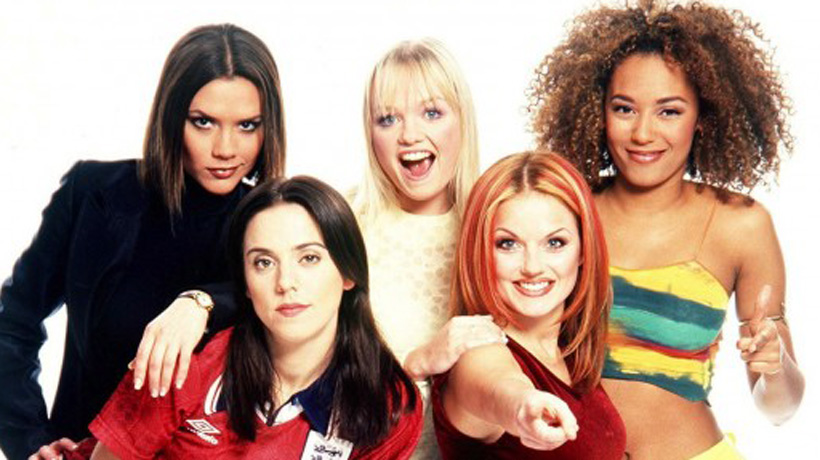 6. The Braxtons, 1996
The Braxton sisters made a splash on R&B scene in the '90s. Their cover of Diana Ross' song, "The Boss," was No. 1 on the USA Dance charts. You can watch the Braxtons on WE tv.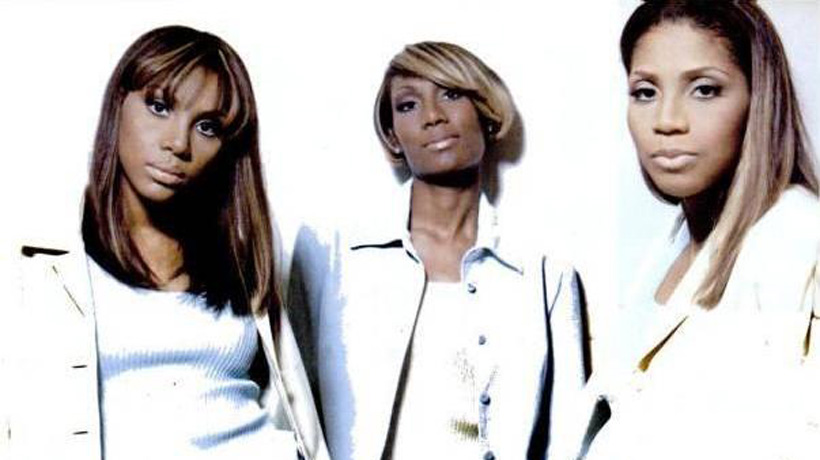 7. Destiny's Child, 1997
This insanely popular girl group rivaled TLC for the biggest selling R&B girl group and gave rise to superstar Beyonce.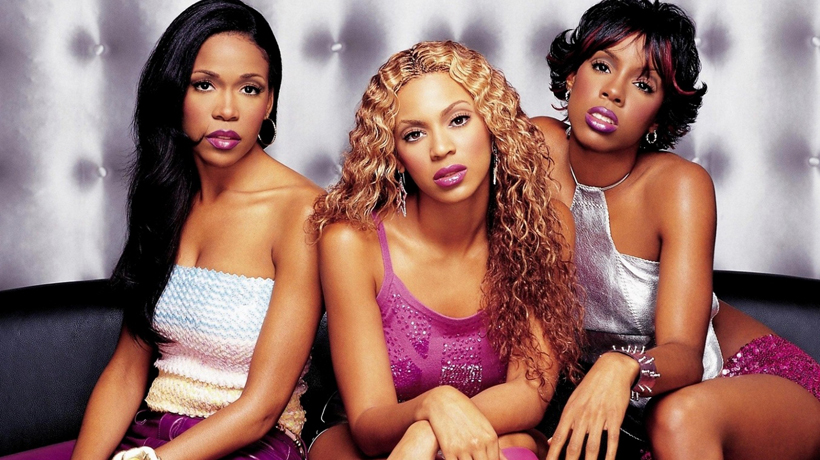 8. Mary Mary, 2000
These two sisters are a multi-Grammy winning gospel duo. You can catch Mary Mary on WE tv.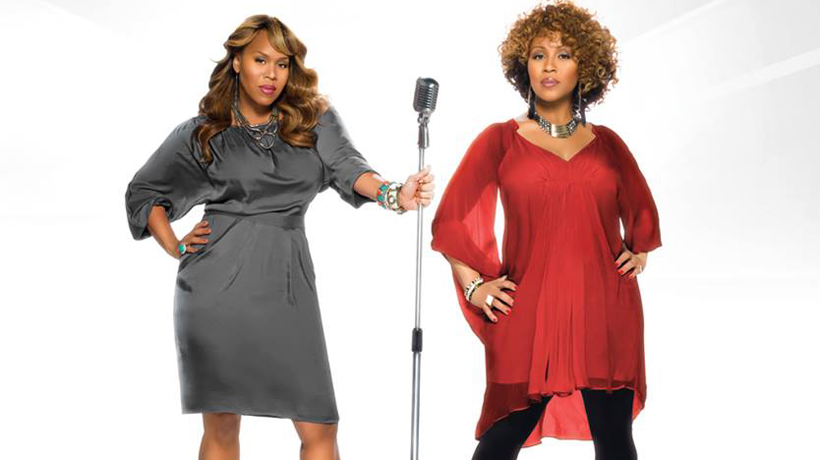 9. The Pussycat Dolls, 2003
This pop and dance girl group have had best selling albums, several No. 1 hits and achieved worldwide fame.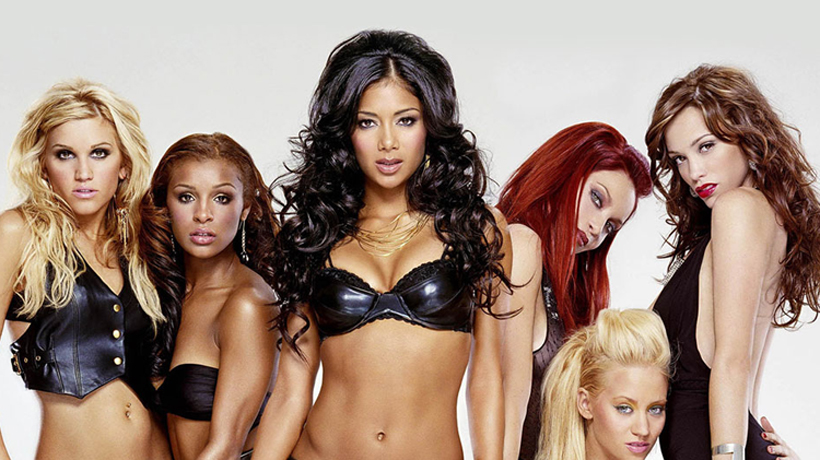 10. Danity Kane, 2005
Formed on P.Diddy's "Making the Band 3," this group became the first girl group to debut their first two albums at the top of the charts. They broke up in 2009 but WE were all excited to hear the announcement of their reunion at the 2013 MTV Video Music Awards.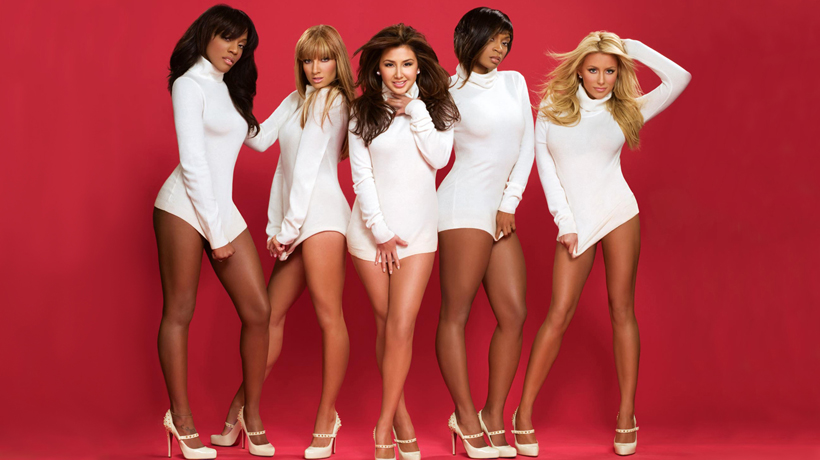 11. The Lylas, 2013
And last but not least, these adorable sisters come from a talented family of singers including pop sensation Bruno Mars. They hope to step out of their brother's shadow and make their mark on the music world. Follow their rise to success on WE tv this fall!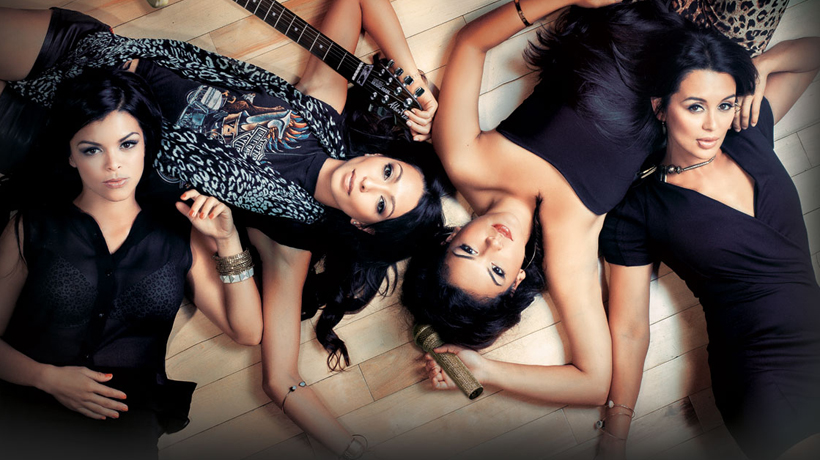 Reminiscing about your favorite girl band songs? Click here to hear some in our Sisterly Girl Band Timeline video gallery.
WE tv has been (impatiently) awaiting the premiere of The Lylas for what seems like FOREVER, and it seems like our fans feel the same way. With only just under 3 weeks left, fans are starting to really get excited to see Jaime, Tahiti, Presley and Tiara step into the spotlight and out from their famous brother's shadow. Like Tahiti says… "Love you Bruno but this is about us." Join in the conversation surrounding #TheLylas and like our official Facebook page.
Can't wait to see #thelylas hope @BrunoMars makes an appearance.

— Alex A Villalobos (@13DoubleAV88) October 16, 2013
@THELYLAS are the most beautiful sisters I have ever seen. Going to be my new show

— Celeste (@DrzCelestial) October 16, 2013
Per my last tweet, gonna be interesting when @THELYLAS show hits the scene. Doing a read on the show. Supporting these beautiful chicks!

— ✨Sonja Marie✨ (@sonjamarieartis) October 16, 2013
Every time I see a commercial for @THELYLAS tv show I get so excited!!!!!!!!!!! @PresHernandez_ @JaimeKailani @tahitilovesu @TIARABELLAAA

— KT Hooligan (@NotesForBruno) October 15, 2013
Just had a dream of @THELYLAS show! And I'm sooooo excited for it!!! Nov.8 Nov.8 Nov.8

— jessica hazen suratt (@jahsss) October 15, 2013
ALOHA HOLLYWOOD!
SISTERS OF POP SENSATION BRUNO MARS REACH FOR THE STARS IN WE tv's NEWEST ORIGINAL SERIES THE LYLAS
PREMIERES FRIDAY, NOVEMBER 8 AT 9PM ET/PT
NEW YORK, NY — September 26, 2013 — Jaime, Tiara, Tahiti and Presley – sisters of Grammy Award-winning singer-songwriter Bruno Mars – leave the sand and surf of Hawaii for the City of Angels to take the music industry by storm in WE tv's newest docu-series, The LYLAS. Premiering Friday, November 8 at 9pm ET/PT, the sisters prepare to launch their music career, but are soon faced with personal and professional obstacles they didn't see coming including the untimely death of their mother and major rifts with their management team. Here's a first look: http://www.tinyb.it/523A02EF412EA
Proving that musicality and fame run in the family, this new hour-long series chronicles Bruno Mars' four sisters as they follow their dreams of superstardom while striving to stay true to themselves and their Hawaiian roots. Tahiti, Tiara and Presley leave their hometown of Honolulu to join sister Jaime in Los Angeles to officially give music a shot. But, behind the soundtrack of their fast-paced lifestyle, The LYLAS are facing a bigger challenge – living and working together for the first time in years. The LYLAS love each other deeply, but will their strong personalities coupled with the pressure to succeed jeopardize their chances of becoming music's next big sensation?
In the premiere episode, The LYLAS arrive in Los Angeles; however, the transition is not easy for everyone as Tahiti, a mother of two, struggles with leaving her children behind. We see the ladies quickly get down to business joining forces with their management team who arrange a power meeting with famed producer, Dallas Austin. While the ladies are thrilled with the meeting, they quickly discover they don't see eye-to-eye with management.
The LYLAS is produced for WE tv by Asylum Entertainment (The Kennedys, Ring of Fire, Natural Born Sellers, Beverly Hills Pawn, Addicted and more) and Executive Produced by Steve Michaels and Jonathan Koch. Executive Producer for WE tv is Suzanne Murch and Senior Vice President of Production & Development, Lauren P. Gellert.
Learn more on wetv.com
Want to win a trip to Hawaii for you and your crew?! Enter the Love Ya Like a Sister Sweepstakes by uploading a picture of you and your friends in our LYLAS photo app on Facebook and share it out for your chance to win. Get all the details on wetv.com, plus sneak peeks, deleted scenes, confession videos from the cast, personal photos, bios and more. Also, hear from the sisters firsthand in their personal blogs and get their fashion secrets on how to dress like an A-list superstar on wetv.com. Like The LYLAS page on Facebook for the inside scoop on the show and the sisters.
At the suggestion of Vince's doctor, Tamar and Vince head to therapy to sort out their concerns.  Vince's health problems have taken their toll on the both of them, and the constant fighting and bickering is starting to get worse.  There is only one rule; no one is allowed to interrupt each other.  Tamar explains to the therapist, Sevin that since Vince was hospitalized their lifestyle has changed considerably, as well as their timeline for having a child.  After Tamar speaks, Vince states that the baby issue isn't even an issue at all.  T&VQuote: "I am cool on that.  That has left the station."  This causes Tamar to be understandably upset.  Vince wants to act like everything is cool, but then still partakes in the arguments every other day.  Either these two talk out their issues in therapy, or they find a way to deal with all the arguing.  When asked what his biggest issue is with Tamar, he quickly replies, "Your mouth!"  It is clear Tamar's ways of expressing herself are Vince's characteristics of acting out of control.  These two just agree to disagree.  T&VQuote: "It's hard to know what's hurtful and what isn't.  And it takes time to figure it out."
On that positive note, aloha Hawaii!  T&VQuote: "Oh wow! This is gorg!"  Joined by April and LaShawn, these two couples are here for some straight up R&R, and like Tamar said, "not ratchet and ridiculousness."  As the fab four drive through the scenes of Hawaii, they listen to another track of Tamar's, "Love and War".  This is the first time WE have heard a ballot, and Tamar is a truly talented singer.  Vince is just incredibly proud of her, and each time he hears her sing with such vulnerability he falls in love with her all over again.  And after such a touching moment, things just keep getting better and better as Vince is approached by a young fan, and the group stumbles upon one of the many beautiful waterfalls of Hawaii.  T&VQuotes: "It's damn near breath taking."
The couples head back to the resort for some lounging and boozing… funners!  But, that was short lived since Vince and LaShawn had to bring up the fact that they met a female dolphin trainer at the airport.  Did we also mention she was blond?
Next stop, a canoe ride in the scorching heat with two non-swimmers… funners?  This is sure to be one hot ass mess when Tamar is the most athletic person on the excursion!  Thankfully, everyone gets it together in time to start paddling and go on the search for turtle dingaling.  This is short lived as well with LaShawn spouting nonsense about a gusty sea report and Vince having to do #2.  Have several!
And soon we are back on the subject of Vince and his preference for blonds.  WE get that he likes blonds, but where are they all coming from?  It's like a moth to a flame!  T&VQuote: "She wants a piece of my rib!"  This is just all too much.  Vince should just stay clear of any and all women so we don't have to hear anymore of this nonsense ever again.  Unfortunately, our wish is not granted and we are now on the subject of the "kiss" Tamar received from the canoe instructor… and then how Tamar doesn't listen (which everyone agrees with).  T&VQuote: "And SHE does not appreciate it.  I'm gonna go HAM Nation on everyone."  Bless April for trying to bring everyone back to a positive place, but she should have quit while she was ahead.
All I can say is please let some coconut bras and grass skirts lighten this mood.  LaShawn takes it upon himself to get up on stage and perform a little Bruno Mars for the buffet-lovin' tourists.  April and Tamar make Vince run interception on this mess in the making, but Vince joins right in!   However, if our man gave us a personal shout out, we would just melt.  What a sweetheart!  However, LaShawn is just a plan jokester and he would have gotten major side eye!
As if the canoe trip wasn't an indication that these men don't do well with aquatic sports, April and Tamar take them on a snorkeling trip via a boat equipped with floaties and 30 life jackets.  Between Vince's high blood pressure, LaShawn reverting to his toddler years once he hits water, and April coming clean about her aquaphobia, Tamar is once again the bravest one here.  This is a circus!  T&VQuote: "All I could think of was no bottom… no bottom… You got Nessy the Lockness Monster, Big Foot, unicorns.  You don't know what's down there."  At least LaShawn finally starts enjoying himself… must have been that bribery of French fries and pizza.
It's the last night in Hawaii, and everyone is looking forward to a romantic, waterfront dinner.  With everything going so great, each couple decides to share their beliefs about their marriage to each other.  Sharing is caring, but sharing is also very dangerous… especially when you are sharing thoughts on money and mistrust.  Once Vince starts to try and express himself, Tamar starts to interrupt him.  And this looks like this may be Vince's last straw on this trip.  T&VQuote: "You don't have to be the center of attention, and it doesn't have to be all about you."  Tamar tries to explain to Vince they both share and equal amount of love and respect for one another, and it is extremely hurtful when Vince doubts that equality.  It's obvious Vince's resentment is over something completely different; when Vince got sick, Tamar took a break from the hospital and went to Philly to visit a friend for a few hours. Hearing Vince express his anger over this is extremely hurtful to Tamar and she can't do anything but defend herself.  This situation has officially gotten a lot worse between the two of them since their therapy session, and Vince can't do anything else but leave.
Will Tamar and Vince ever get through this rough patch and move on from all the past hang ups and issues?  What's your advice to this couple?
Hi all, my name is Kristin.  I am 30 years old and I currently work for VPI Pet Insurance. I have been a fan of David Tutera ever since I saw the spectacular wedding he put together  for Star Jones in 2004.
I am one of those girls who has been planning her wedding since childhood.  I had the flowers picked, the color scheme, the dress, the location; but never the groom.  It was more of a "Insert Groom Here" type thing.
After I suffered a stroke, Leo and I both realized how precious life really is.  We took it upon ourselves to get healthy and lose weight.  Leo and I have since lost a combined 196 lbs.  With health and happiness in our future, unexpectedly, Leo popped the question.
My mom and I went dress shopping and found THE dress.  Of course, "Mom is always right" and purchased the most gorgeous dress I have ever seen.  When I put it on, I felt so beautiful.  Up until that day, every time I looked in the mirror, I would still see that 271 lb.  girl.  But with that dress on, everything changed.
It's funny because the wedding I had planned all along, went out the window when Leo proposed.  All of a sudden I didn't need or want the extravagant "bling bling."  I was just blessed enough to be alive, and marry the man of my dreams.  In addition, our budget was super limited. After some budget brainstorming, we thought, why not a luau?  So I started shopping around for anything Hawaiian and luau'y for the backyard wedding and reception we would have at our home.
On a whim, I went to WEtv.com to see if My Fair Wedding was casting.  And to my pleasant surprise, they were!  I asked my fiance if I could apply, and of course he said yes.  Only later did I find out that he said yes because he never thought we would ever get casted.  Joke was on him!
The more and more I started looking at our plans, the more and more I realized we weren't having a wedding, we were having a BBQ!  I had so many cheap, kitchy things that looked tacky and un-wedding like, I was embarrassed to show David.
30 days before our big day, it was David Tutera to the rescue!  David and the film crew were such a pleasant surprise.  Big shout out the Marc C., you are phenomenal! Meeting David was a dream.  And throughout filming, my dream was becoming reality. David and the film crew made everything so easy for me.  I am already an easy-going person, but the whole process was a breeze.
Everything I threw to the wayside not thinking it was that important, David made me realize those things were.  I was going to send my girls down my backyard aisle, barefoot, flowerless and in Hawaiian dresses.  While I was going to be wearing the dress of my dreams.  How was that fair?
Every single moment spent with David I will forever cherish.  From trying on reception dresses, to picking out bridesmaid dresses, to making my very own perfume. Oh, and I can't forget to mention singing in the car with Marc C. while waiting to film! I will never EVER forget!
David may not know it, but  I feel I have found a true forever friend.  He holds a huge chunk of my heart and means the world to me!  I love David Tutera, not just the wedding planner, but the person that he is, and will forever be!