WE love how SheKnows.com broke down last week's episode of Kendra On Top. Not only did they give us a comprehensive recap of what went down, but also made a good argument as to why Kendra deserves some empathy.
As WE all know, last week's episode ended with Hank leaving for Seattle, furious with Kendra for having made him miss his flight because she came home late from her girls' night out. While many viewers felt that Hank had every right to be upset, SheKnows reminded us that for moms, a girls' night out is an absolute necessity. She wrote:
As a mother of two small children like Wilkinson, I don't just like to have the occasional night out with my girlfriends, I need it. My husband knows that barring an emergency with the kids or a natural disaster, he should not call me during my ladies' night. That's my special time.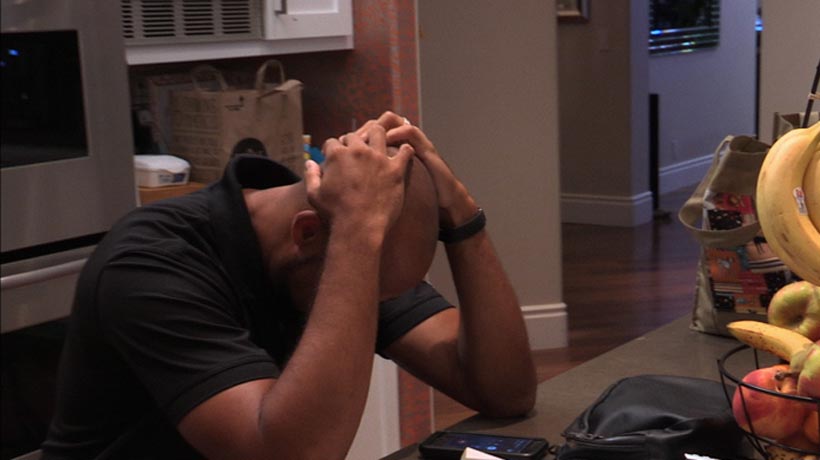 SheKnows also addressed the fact that Kendra seemingly blew Hank off after meeting a couple of sizzling hot guys (one being referred to as "Black Superman") who made her feel young and sexy. And while this point in the show may have had viewers once again siding with Hank, the blogger gave us a different perspective:
Once you have children and you hit 30, it can be hard not to let the insecurities creep in. The empowered woman in you knows you're being silly, yet it's this kind of nagging feeling that doesn't respond to logic.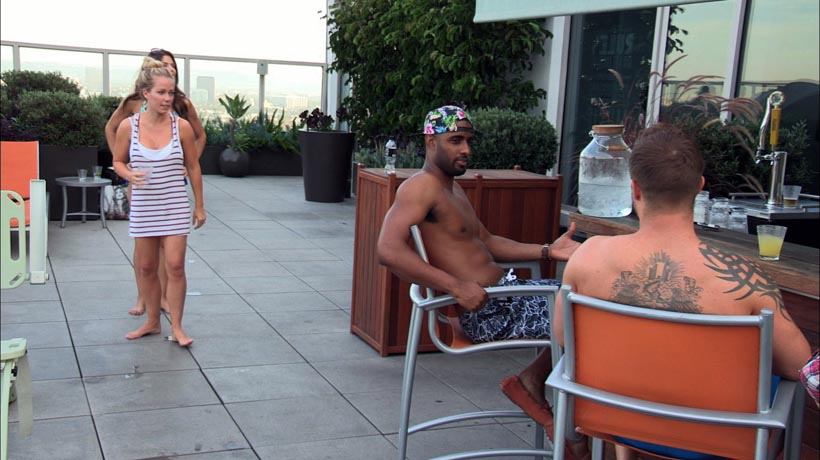 After gaining some new perspective, WE really hope that it's not too late for Kendra and Hank. In the final scene of last week's episode, it was pretty clear that Hank was still fuming.
Find out what happens on the season finale of Kendra On Top this tonight at 9/8c! And to read SheKnows' post in its entirety, click here.
It's no secret Kendra on Top stars Kendra Wilkinson-Baskett and hubby Hank Baskett have been on a roller coaster ride of emotions in their marriage this past year.
WE have an exclusive clip from the Kendra on Top premiere, where Kendra reveals there is no touchy-feely PDA going on in their relationship. "I don't like anybody seeing me kiss him or anything," Wilkinson reveals. She adds that it also includes hand holding and hugging.
She explains that being affectionate has never been her strong suit and their foundation wasn't built on that. "We did not build our marriage off of that s*** anyways. Why are we going to fix what's not broken?" Wilkinson ponders before adding with a sigh, "Well, I guess it was broken."
WE can't wait to see more of Kendra & Hanks journey on the all-new season. Kendra on Top premieres August 21 at 10/9c.
Kendra Wilkinson-Baskett stopped in to chat with Good Day New York Friday.
The Kendra on Top star revealed that forgiveness is key in her rocky marriage with Hank Baskett. "I am in the process of forgiving and healing, and in order to do that I'm choosing him," revealed Kendra. She says she wants the marriage to work and she is 100% committed to making it work. She also talked about how Hank is doing his part to help them get past what she calls a marital crisis. "In order to move forward and to get stronger, Hank is being very patient and allowing me to explore what I need to do." The 30-year-old star also hinted that the theme of the new season of Kendra on Top is about testing the other side to see if the grass is greener. Kendra also explained that Hank is a good person deep down inside and deserves everyone's forgiveness.
WE can't wait to see how forgiveness and exploring options goes hand in hand this season. Kendra on Top premieres August 21 at 10/9c.
It's no secret that Kendra Wilkinson and her husband Hank Baskett's relationship has been a roller coaster ride of emotions over the past year. Following Marriage Boot Camp: Reality Stars, viewers will get the chance to see how the couple takes what they have learned from their stay at the mansion and apply it to their relationship in an all-new season of Kendra on Top.
WE have a first look at the new season:
In the sneak peek of the season, Kendra still has trust issues when it comes to Hank. "Last year was the worst year of my life," reveals Kendra. "Look, I just went through some sh**, I deserve some fun, okay?" So she sets off to do just that and teeters on the edge of danger by flirting with, and texting someone other than Hank. "I'm playing with fire, but I won't let it burn," Kendra explains to a therapist. This season will be the season that changes everything.
Kendra on Top premieres on August 21st at 10/9c .
Being a mom is hard work, but fabulous friends and a weekend getaway are surefire ways to alleviate the stresses that come along with parenthood. That's exactly what Kendra Wilkinson-Baskett, Jessica Hall, Adrienne Janic, and Bethany Coffee did over the weekend. The four friends swapped their husbands and children for some fun in the sun and a night of dancing in Las Vegas.
Kendra didn't waste any time getting into full relaxation mode.
The group had the full Vegas VIP experience in a private cabana at the Monte Carlo pool complete with food and beverage service, and HD flat-screen televisions.
While Jessica Hall certainly enjoyed her girl's weekend, she wasn't completely off duty. The new mom found a unique use for the hotel minibar.
After a day at the pool, Kendra and her friends got glammed up and headed over to the Bellagio for dinner at Lago and a water show.
After dinner, the moms partied hard at Omnian Night Club before heading back to reality.
It looks like everyone had a great time. WE wish WE were there!
The 2015 Comic-Con International is in full swing in San Diego, and the Basketts seem to be enjoying every minute of it.
Hank's video game company, Gaems, set up shop at Comic-Con's Petco Park where the couple got wrapped up in an intense game of Rainbow 6.
Hank took to Instagram to let everyone know how impressed he was by Kendra's aggressive approach to the new game, which will be released to the public in October.
It wasn't just all work and no play for Kendra and Hank. The two hit up the Tombraider exhibit and had some fun in the photo booth.
Although she was there supporting Hank and his company, the highlight of Kendra's Comic-Con experience was hanging out with "Impractical Jokers" stars Joe Gatto, James Murray and Sal Vulcano at the "Sharknado 3" party.
Kendra also got to spend some time with her longtime friend, Brittany Byars.
It looks like Comic-Con was a blast, and WE are glad to see them enjoying their time together!

Turning 30 years old is a major milestone! For some it can be very daunting, but for others it can be an exciting time in your life. Kendra on Top and Marriage Boot Camp: Reality Stars celeb, Kendra Wilkinson-Baskett just recently celebrated her 30th birthday last month. She spoke with People Magazine about life after the big 3-0. One thing is for sure Kendra lives life to the fullest, "I definitely lived up my 20's, I had a great time," she revealed. "I lived at the Playboy Mansion, to getting married, and having two beautiful kids, so come on, what haven't I done?"
On hitting the milestone, Kendra says she feels special entering her 30's because of one thing – forgiveness. "I never knew what forgiveness meant until now. I think it's the most powerful feeling that I've ever felt in my life," the star shared.
Watch the interview here:
WE can't wait to see how her forgiveness plays out as she and Hank work through their issues on Marriage Boot Camp: Reality Stars. You can catch it on Fridays at 9/8c.
While some people mourn their twenties, Kendra Wilkinson Baskett sent hers out sealed with a kiss. The Kendra on Top star kept her celebration low key with friends and family in New York City and let everyone know that she is entering a new decade with her head held high, forgiveness in her heart, and domination in her eyes.
Kendra and Hank kicked off her birthday celebration at dinner with some close friends.
WE have no doubt that Kendra and Hank shut the place down with their karaoke skills.
Kendra received birthday wishes from fans all over the world, but none quite as sweet as this photo posted by Hank in which he wished her "a future of never ending love, happiness, success, and frankly whatever the hell else she wants it to be".
Kendra's BFF Jessica Hall took a break from diaper duty to wish her a happy birthday with this collage of fun throwback pics.
Happy birthday Kendra! WE hope your thirties are a blast!
Kendra on Top's Kendra Wilkinson is taking a bite out of the Big Apple. She's been living it up in New York City the past few days and she's posted some pics of the fun on Instagram.
Kendra looks super relaxed enjoying a scoop of ice cream!
From laid back to glam, WE see you Kendra! WErk it!
WE aren't sure what Kendra's got cooking, but she did share a cab with former Bachelor, Chris Soules and actor, Dean Cain.
Even lil Hank is having a blast in the city that never sleeps!
WE can't wait to see more of what Kendra has been up to in NYC!
It's no secret that Kendra has been gushing about the state of her marriage recently thanks to the help of Marriage Boot Camp: Reality Stars! And yesterday she took to The Real to share some of what she and Hank have learned in order to have a successful marriage.
According to Kendra, one of the rules that the Basketts always follow is they never go to sleep mad at one another. The big question following Kendra's reveal of her and Hank's golden rule was "How do you do that!?" Tamar and her co-hosts had a tough time imagining just how Kendra and Hank can forgive each other so quickly during a heated argument.
Kendra says that pausing and explaining to Hank what she is hearing from him has made a world of difference. Using the phrase "What I heard you say was…" has helped Kendra and Hank when it comes to their communication and allows them to resolve their issues before heading to bed.
The WE star took to Instagram to thank the hosts for a great time and for making her feel so comfortable on the show.
Thank you for the advice, Kendra! WE are happy to hear that things are going so great for you and Hank!
Watch Kendra on The Real below.