L.A. Hair is winding down, but celebrity stylist Terry Hunt is giving a sneak peek at what to expect for the rest of the season. Hunt chatted with Rolling Out Magazine and spilled all the tea.
Terry revealed the rest of the season will have some jaw dropping moments including something explosive from the Bronner Bros. International Beauty Show. While he couldn't reveal exact details, he did hint at saying "friendships will be broken!" WE can't wait!
Hunt also gave insight into who he gets along with best in the cast. "The best person, believe it or not, who I get along with is China. Me and China are really good friends. I know everybody thinks she's crazy. I mean, she's crazy for a reason, though. Some people will push you to that point," explained Terry. He also went on to dish who his favorite celebrities are to work with and they include none other than swoon-worthy Denzel Washington. "The coolest person I've ever done was Denzel Washington. He was the coolest. Just down to earth. You wouldn't even think he's a celebrity at all. He's just Denzel. Like a buddy next door. He was a nice guy."
As for what's next for Hunt, well he says he's all about "L.A. Hair" and WE can't blame him! Tune in on Thursdays at 10/9c. The finale airs October 22nd.
L.A. Hair is into its fourth season and there is a LOT happening! But as busy as Kim Kimble has been with reigning in her stylists and a potential partnership with Jonathan Antin, she is still helping her A-list clients slay the red carpets and magazine covers. WE are seriously impressed with Hair Majesty's hustle and have put together some of some of our favorite looks. Check them out and let us know which is your favorite!
WE got to watch Kim in action during episode 402 when she gave Tia Mowry this fierce bob for the Focus premiere.
WE also got to see Kim work her magic during an episode of Braxton Family Values, when she styled Tamar Braxton-Herbert's long blonde locks for her Tamar Collection shoot.
No Kim Kimble style list would be complete without Beyonce – and Kim did not disappoint with this sultry September Vogue cover!
And of course, WE couldn't leave out Kim's longtime client Mary J. Blige whose hair Kim styled in the season 4 premiere. Kim admits that short hair is harder to style, but WE think she does a flawless job on Mary's signature locks.
Kim made sure that Taraji P. Henson was sexy and elegant at this year's Teen Choice Awards with cascading curls.
And she gave us serious hair goals with Zendaya's long, wavy Met Gala hair.
WE also love the smooth waves that Kim gave Erica Campbell for her "More Love" music video.
Vivica A. Fox slayed her photo shoot with a long, sleek do.
WE love all of these styles and can't wait to see more of Kim's work on this season of L.A. Hair. Watch Thursdays at 10/9c to see Hair Majesty in action!
Hair Majesty Kim Kimble stopped by KTLA's Morning News Monday to talk tresses, transformations, and of course L.A. Hair.
Kim Kimble revealed the 4th season of L.A. Hair is going to have more celebs from Mary J. Blige to Tia Mowry and WE get to see Kim work on the celeb tresses. She explained that as a celebrity hair stylist, some of her "secrets" to making the stars look flawless includes clip-ins, wigs, and weaves. These help protect their hair from being damaged and also gives Kim the ability to transform their look. The L.A. Hair star also showed off some big hair transformations by giving models drastic new celeb looks. The styles were inspired by celebrities Khloe Kardashian, K. Michelle, Kylie Jenner, and Joseline. Here's a behind the scenes look at prepping for the segment.
The finished product – WE think the ladies look fierce!
Kim's advice? Don't be scared, try new looks! Watch the full interview here:
WE can't wait to see more of 'Her Majesty's' stylish looks on L.A. Hair every Thursday at 10/9c.
L.A. Hair fans, rejoice: Kim Kimble and her team are back! Last week's Season 4 premiere left us feeling many different ways. With the help of WE tv's Mood Memes, we were able to let it all out!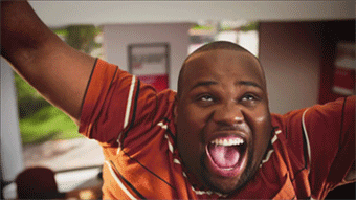 Kim was enthusiastic as she left her team to work on hairstyles for L.A. Fashion Week.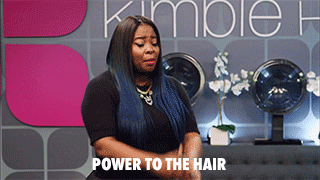 Anthony was not a fan of the way Jonathan barged into the salon.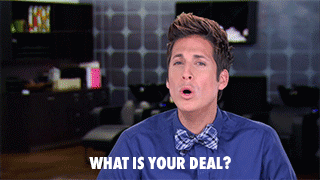 Kim styled Mary J. Blige's hair without an issue.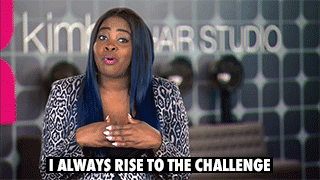 Gocha came out to L.A. serious about her mission.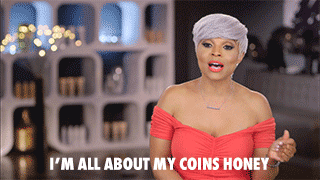 Terry threw some shade as the project manager.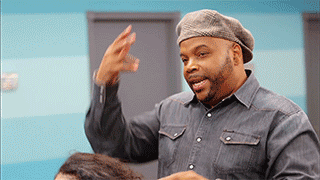 Anthony was not too happy about Kim's criticism.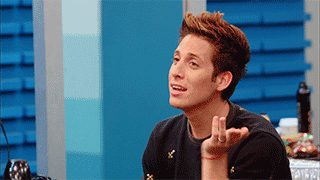 Kim was in her feelings about Dontay showing up late.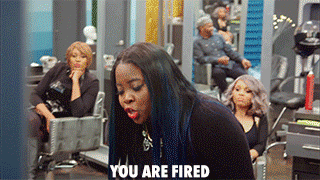 Mood Memes is the best way to candidly share your every mood with your friends. Try Mood Memes now and GIF your feelings out!
The 'Bad Boy of Hair' Jonathan Antin stopped by the KTLA Morning News show Wednesday to talk what else? Hair! The L.A. Hair star gave the anchors some snip and style advice to keep their tresses flawless.
#BTS from the set of @KTLA @ktlaENT @KTLAMorningNews @SamOnTV. cc: @WEtv #LAHair @MINDBODYSalon pic.twitter.com/gmib5MHpZ2

— Jonathan Antin (@JonathanAntin) July 29, 2015
Antin even revealed that he doesn't mind his clients telling him what they want their styles to look like, but he likes to keep it real and tell them there's a difference between what a client wants and what they can actually have. "I'm a firm believer in whatever looks best on that individual," he explained. "A great haircut will fit anyone if it's tailored properly." WE hear that!
Antin also hinted that on this season of L.A. Hair, he and Anthony clash. WE can't wait to see how it all goes down. Watch the premiere of L.A. Hair tonight July 30 at 10/9c.
This week kicked off with the all-new season of L.A. Hair.
First let's talk about Mr. Antin. Now last season we had our issues, but I'm willing to forget about that for now and at least take a look at his proposal. As a businesswoman, I have to put my personal feelings aside and evaluate whether working with Jonathan will help me continue to build the Kimble empire. I make no promises, but I'm certainly ready to give this a try.
Now, on to Dontay. That boy has worn me out! I love him, but I'm not playing with his foolishness anymore. Team Kimble needed him, and he wasn't there. Again. How many times over the years have we asked, "where's Dontay?" How can I run a business if stylists think it's okay to waltz in to work whenever they want? This was an extremely difficult decision, not only because Dontay is a very talented and creative stylist, but also because he's my friend. We always have fun together, but at the end of the day, I need someone who is reliable. You can have all the talent in the world, but if you're not there to do the work, it's just a waste.

I can already tell there's a lot I'll need to keep my eye on this season. Terry and Gocha may have their own little rivalry going on, but they're gonna need to bottle that up and get on the same page with Team Kimble or we'll be having a little talk. I'll also be keeping my eye on Mr. Jonathan Antin. Walking into Kimble Hair Studio like he thinks he owns the place certainly doesn't start him off on the right foot with me, but we'll see where this goes. I'm keeping an open mind.
As for Dontay, you know we love him, but he played one too many times. If he's not around when we need him, then he's not contributing to the business, and if he's not contributing to the business, why should we keep him on? He's had so many chances – probably too many – so I am disappointed that he couldn't get his act together, and I support Kim's decision to let him go.
LA HAIR management tip for the day: "Don't make mInd-reading a job qualification."
Oh Lawd, here we go again. For any good business to thrive there needs to be planning and communication for effective implementation. Kim gets a thought and acts on it. The only problem is, if she wants others on her team to help her take over the world, then she needs to figure out what position we play and then communicate it. For example, if I had known Gocha would be coming into the salon, I could have done a better job preparing for her arrival and keeping the other stylists in the loop. Especially poor Terry. Then maybe we could have avoided some of the tension that developed and sniping back and forth. How can I do my job when I don't have all the information? Kim, help me, help you! And be careful with Jonathan Antin. I know he's a big deal in the celebrity stylist world, but I wasn't happy with the way he treated my little sis last season, so if Kim is going to be partnering up with him, I think she should watch her back.
L.A. Hair stars came out in full force to celebrate the return of the hit series at the Avalon Hollywood Tuesday night.
L.A. Hair leading lady and celeb hair stylist, Kim Kimble was there dressed in a fierce black number that resident fashionista Goo Goo Atkins styled her in. Goo was in attendance slaying in a blue dress, as was Leah Aldridge, Angela, and China! WErk ladies!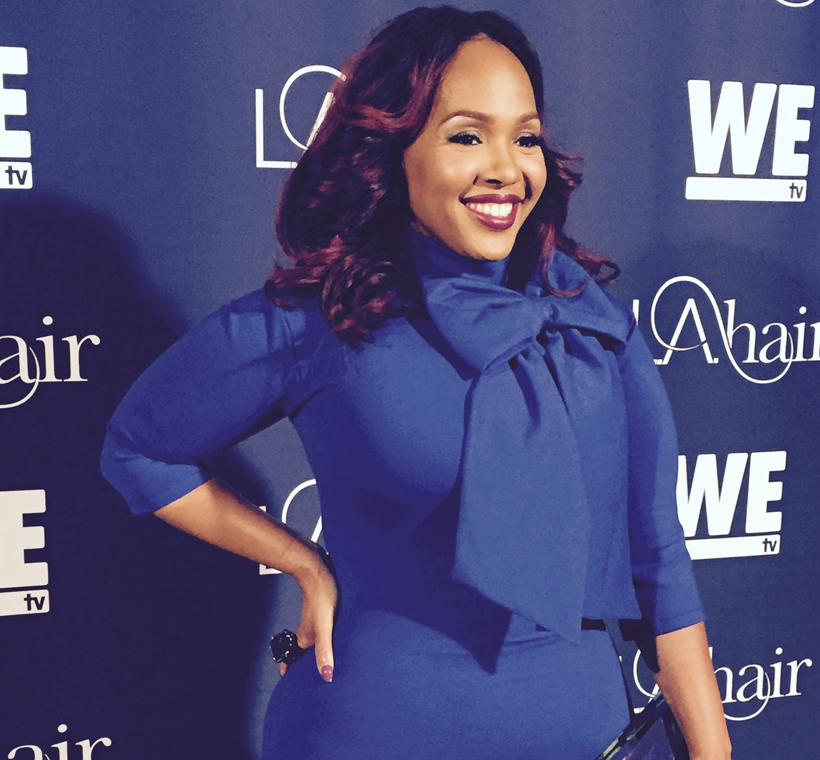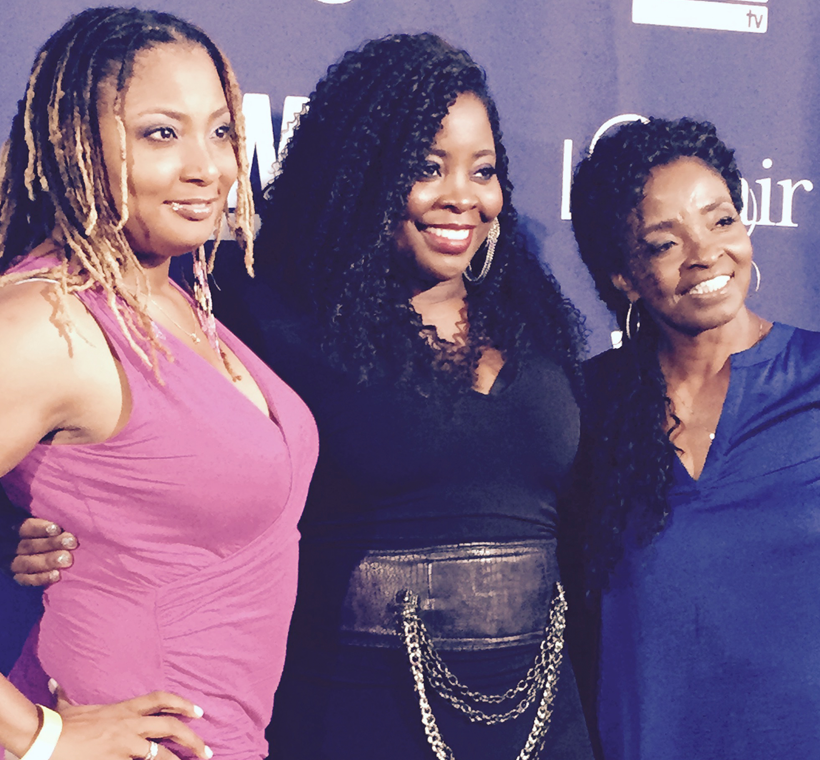 Also in the building was Terry Hunt rocking the silver, Dontay Savoy looking clean as a whistle in white, and Jonathan Antin looking very dapper in his signature black and white. Several of Kim Kimble's clients came to support the hair guru, including songbirds Kelly Rowland and Michelle Williams.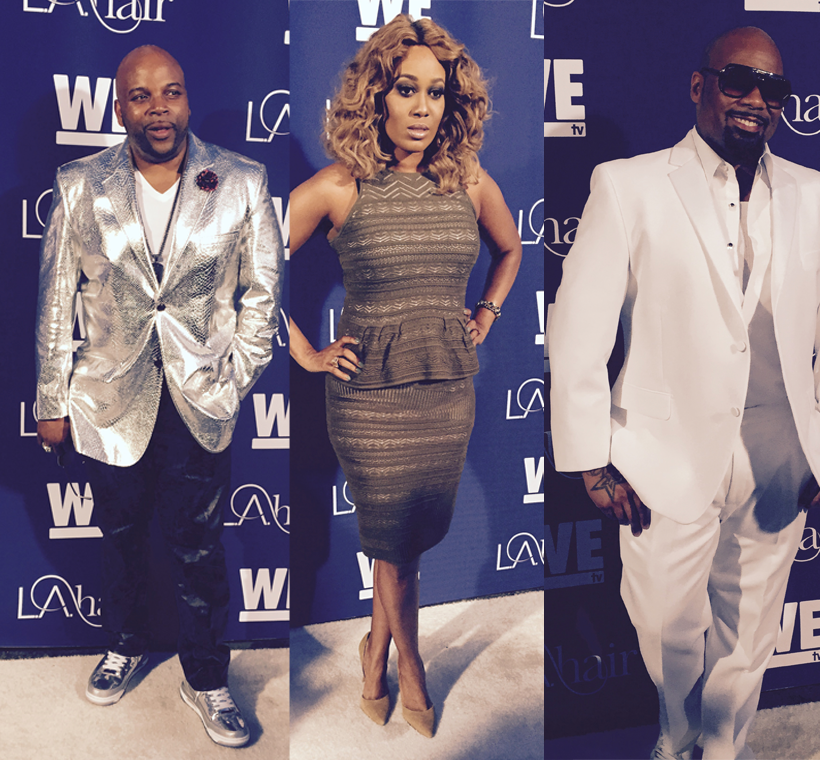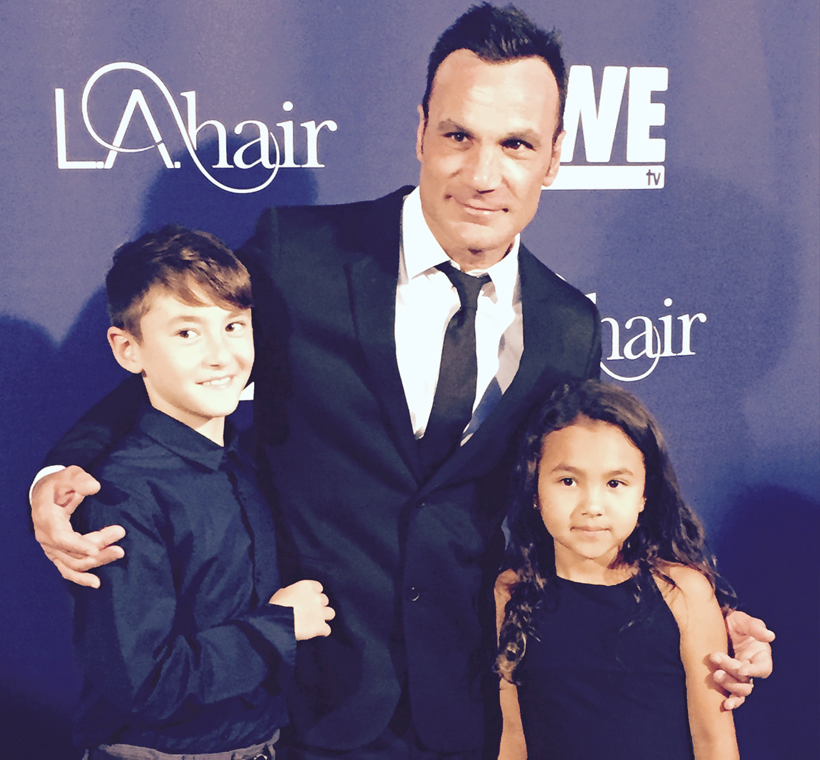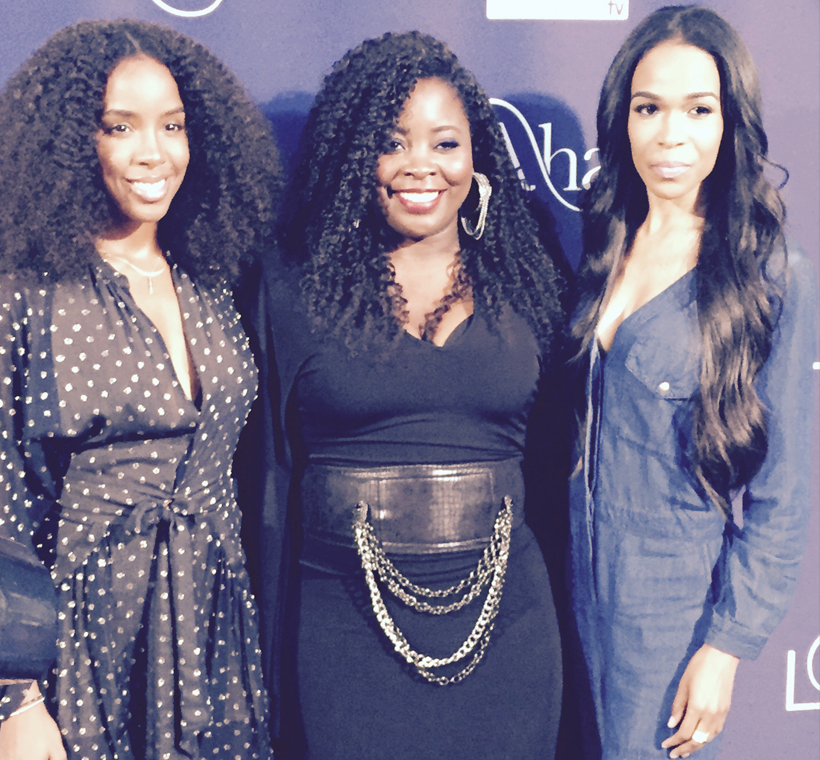 Also gracing the carpet was Growing up Hip Hop's, Kristina Debarge. Some reality television stars from other networks were there to show their support from OWN's Raising Whitley star Harold Bell to VH-1's Basketball Wives L.A. star Sundy Carter. WE love all of the love!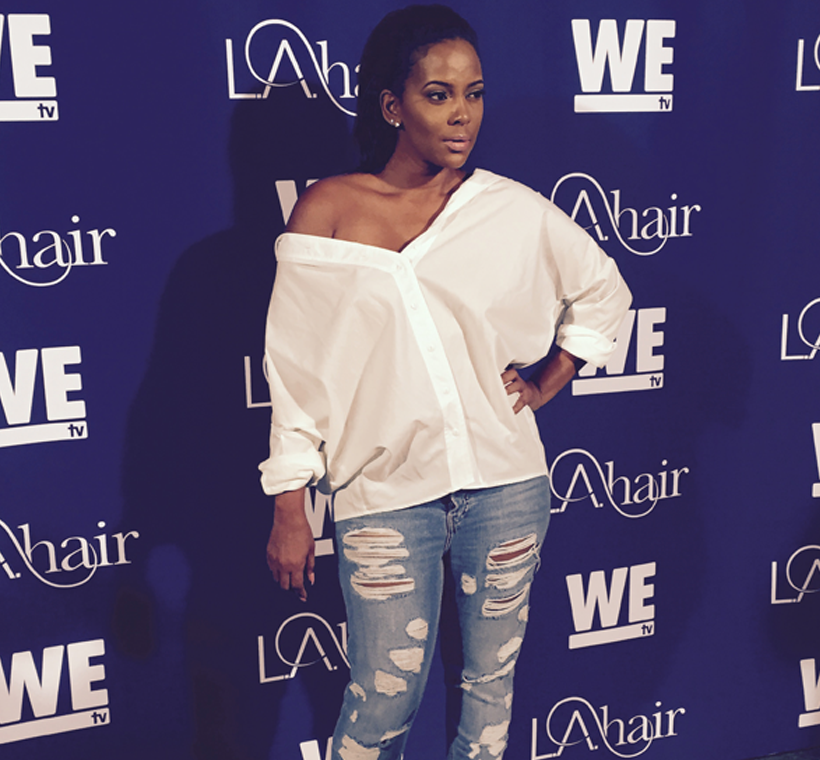 WE know that no party is complete without the party planner extraordinaire himself, David Tutera. The CELEBrations star planned a stylish blowout for the star studded party.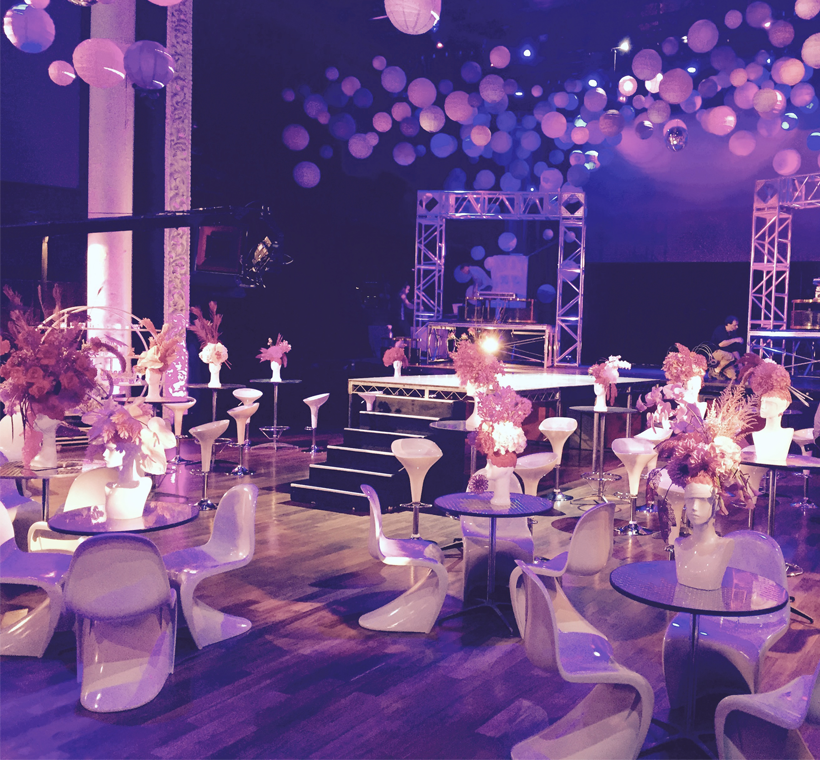 It looks like a fun time was had by all. WE cannot wait to see all of the snips and snarks on L.A. Hair this season. Join us for the premiere July 30 at 10/9c.
There's nothing like walking out of a salon with your hair on fleek and leaving nothing but slayage in your wake. Until… hours later when you realize you have no idea how to maintain that fleek-worthy 'do until your next appointment. L.A. Hair's Kim Kimble spoke with Refinery 29 about one important must to keep your hair flawless and healthy looking – keep it trimmed. Kimble shared, "cut your hair every two to three months. It's simple: stick to your routine." WE had no idea it was this easy!
Kimble goes on to say if you skip her advice and let your tresses go, "not only will you start to develop split ends, but your cut will lose its shape." WE definitely don't want that to happen! Kimble says no matter what your hair length or texture, trimming is necessary. So ultimately scissors aren't scary and you should be trimming those tresses regularly!
WE can't wait until L.A. Hair premieres July 30 at 10/9c so we can see more haute hair and the stylists that keep them coiffed.
Looking for ways to keep your tresses flawless and on fleek for the summer? L.A. Hair's Terry Hunt shared some healthy hair habits with the website CocoaFab.com.
He suggests if you are wearing a weave, leave it to the professionals to do it for you. He says trying to learn how to do your hair on YouTube is just like Craigslist. "You can end up hurting your hair and pulling it out if you are doing your own hair in the bathroom. Take your behind to a professional!" Terry is not playing games!
Hunt also says if you go to a beauty supply store make sure you know what you are getting. He suggests investing in your hair and yourself. "If it costs too much to go to a professional, it costs way more to correct the situation so pay for your hair," he explains.
When in doubt, Terry says whether you rock a natural or put chemicals in your hair, you have to do what fits your lifestyle. With a hint of shade-ly advice, Hunt said, " Everybody can't just wear their hair natural. You're not an artist, you're not onstage, you're not singing, so you can't go to work looking crazy." But the most important rule of all, with many women taking a dip in the pool or the ocean, WE have to moisturize. Terry says a good leave-in conditioner is key, especially if you have color-treated hair. He also suggests getting products that have sunscreen built in to protect your 'do.
WE will certainly be taking Terry's tips and WErking them into our own hair styling routines.
No matter where these ladies go, Braxton Family Values stars Evelyn, Toni, Traci, Towanda, Trina and Tamar Braxton always seem to slay. And their hair? Flawless.
This is all thanks to L.A. Hair's Dontay Savoy! As resident hair guru on this season of #BFV, Dontay shared some recent behind-the-scenes looks of the ladies on IG.
WE are fans of this collaboration and can't wait to see more!